Show Overview
Pride & Prejudice
by Jane Austen
Adapted for the stage by Kate Hamill
"Inventive - delightfully volatile - exists in an entertaining state of feverish animation - an unconditional delight." - NY Times
The outspoken Elizabeth Bennet faces mounting pressure from her status-conscious mother to secure a suitable marriage. But is marriage suitable for a woman of Elizabeth's intelligence and independence? Literature's greatest tale of latent love has never felt so theatrical, or so full of life, as it does in this effervescent adaptation.
Kate Hamill's hilarious modern adaptation of ?Jane Austen's classic novel
The same writer who brought us 2017's adaptation of Sense & Sensibility!
7:30pm Thu-Sat; 2pm Sun; Oct 3-20, 2019
A MainStage Production
Production Team
Directed by Kathleen Keenan
Costume Design: Cora Fauser
Scenic Design: Lindsey Baldwin
Sound Design: Tom Shread
Light Design: Joyce Liao
Choreographer: Taryn Noelle
Dialect Coach: Christopher Scheer
Stage Manager: Tanner Lias
featuring:
Aaron Aubrey, Kim Allen Bent, Essence Brown, Alex Carr, Elizah Hill, Abby Paige, Anna Rock, and Katie Shults.
Buzz Info
Eight Actors play the 16 plus characters in the show.
Only Darcy and Lizzy don't double or triple. Enjoy this wild ride!
Media Info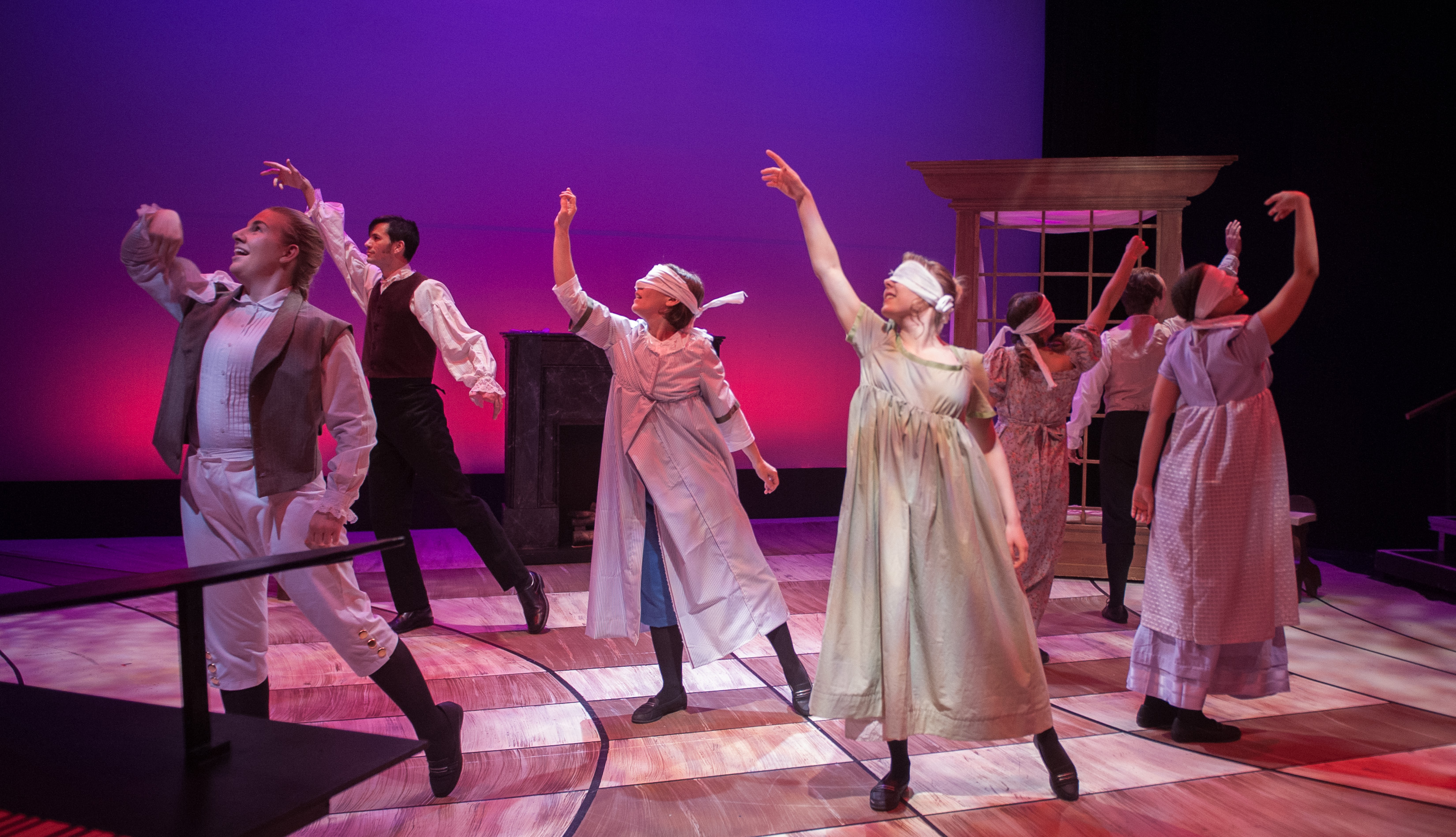 The opening moment of LNT's Pride & Prejudice, captured by Robert Eddy, First Light Studios
interviews with ORCA Media: