Still More Audience Reviews of LNT's P&P!
October 18, 2019
Audiences are Really Digging LNT's Pride & Prejudice

all photos on this page courtesy of Robert Eddy, First Light Studios
scenic design: Lindsey Baldwin; costume design: Cora Fauser; lighting design: Joyce Liao; sound design: Tom Shread
stage management: Tanner Lias, assisted by Marissa Mattogno

directed by Kathleen Keenan
The Rave Reviews continue to pour in:
"I've been going to the theater on Broadway (plus lots of smaller venues and summer stock) for about 50 years. Thursday night we experience one of the greatest times at any show ever. The cast of Pride and Prejudice at Lost Nation Theater was as good as any I've ever seen. To a person they were flawless. Funny, sharp, and sincere, these amazing performers gave it their all, giving the audience an experience to never forget. Bravo doesn't begin to praise enough."
– Edward Bungert, NYC NY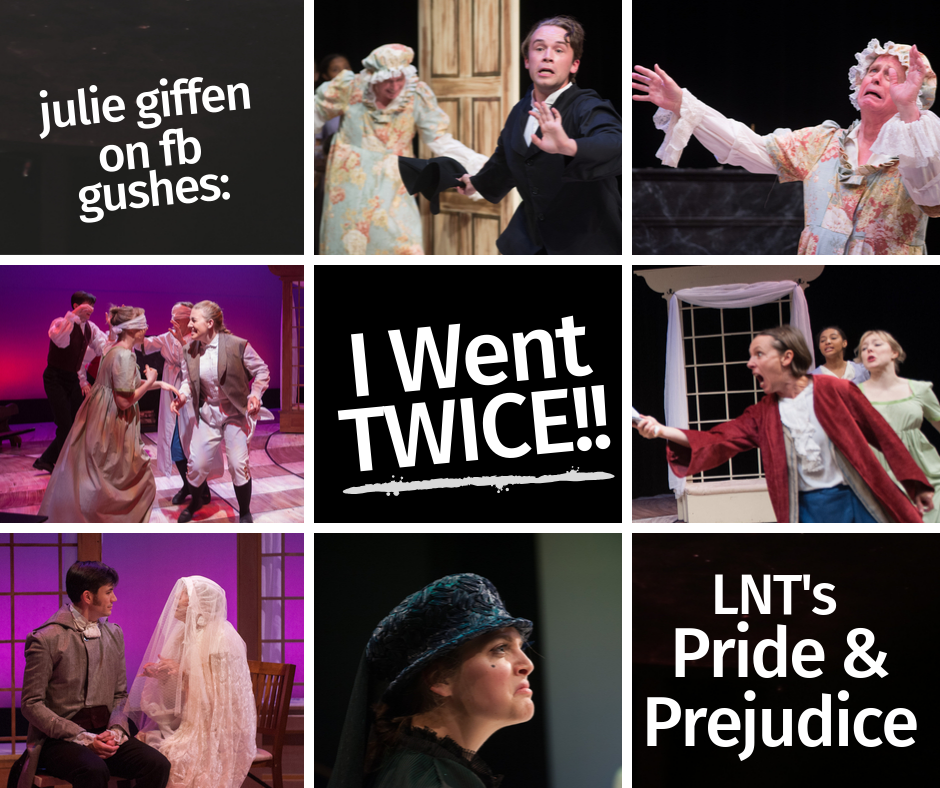 "Subtle over the top perfection throughout. Thanks for a great show LNT!"
- Mark Roberts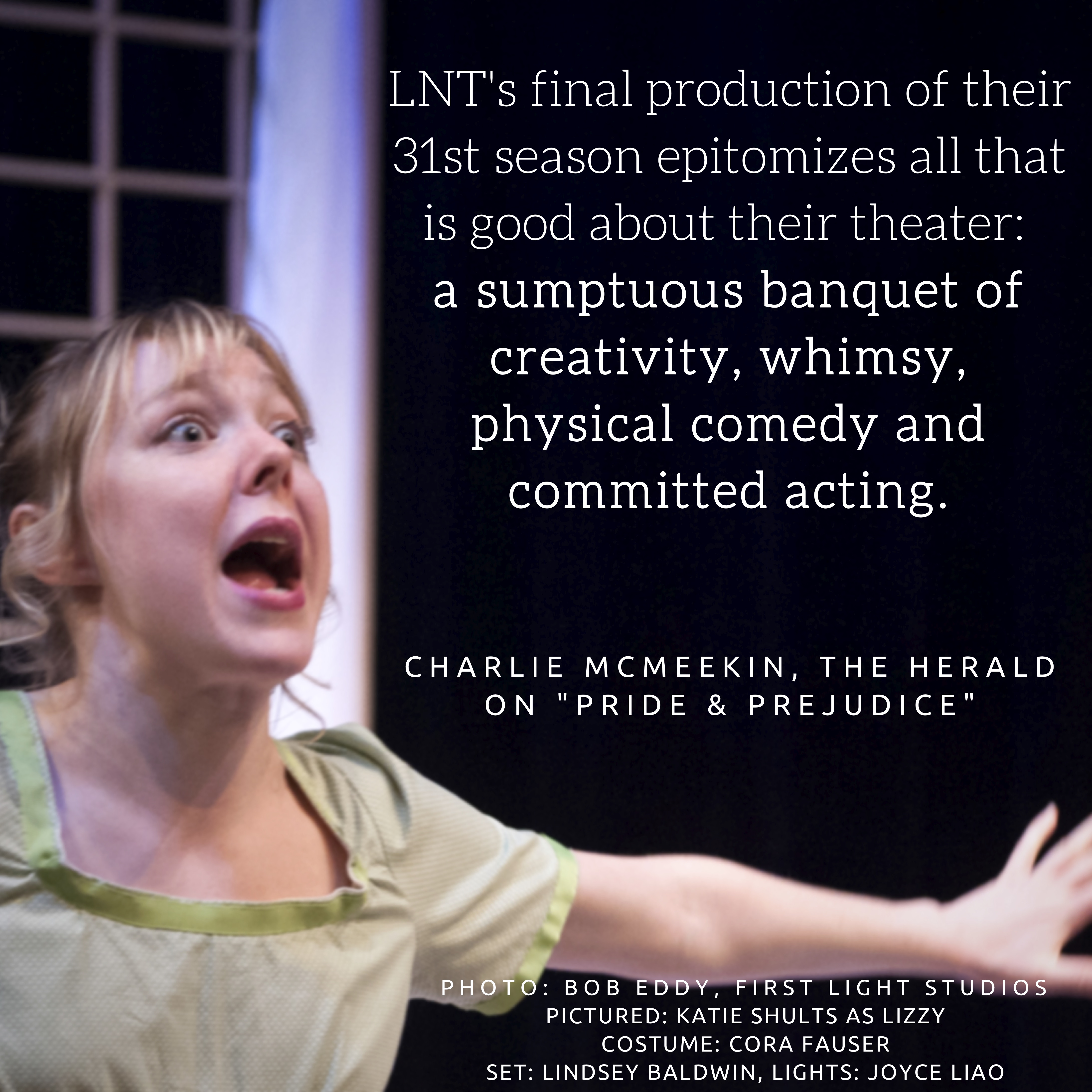 "An outstanding production and highly entertaining. Rarely does an entire cast seem to be enjoying itself this much. Go see it."
-Terry Hoffer
"Move over John Travolta. Kim is brilliant in this role! Just when I needed a good laugh, too (thanks for that)."
- Sandra Erickson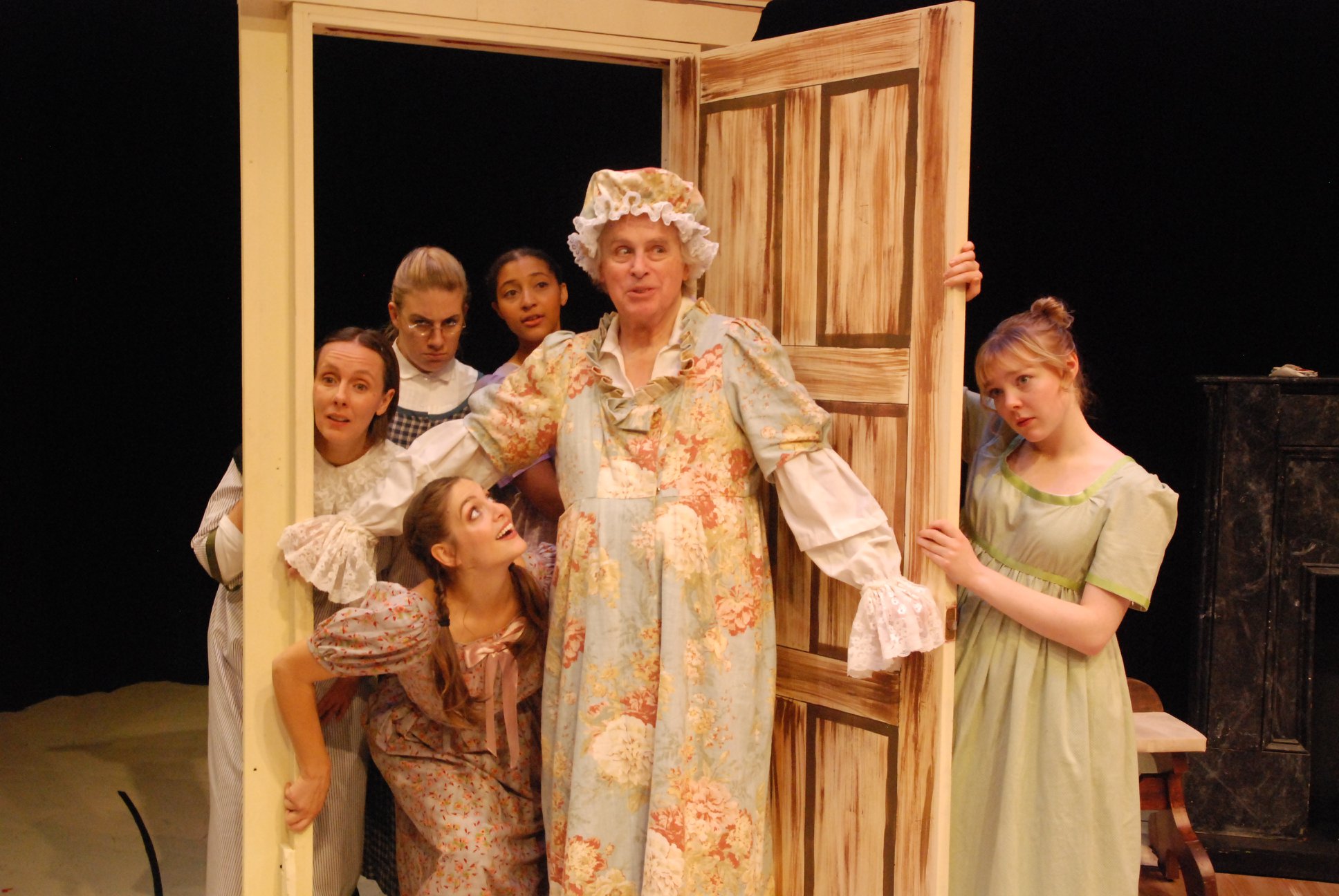 If you want an evening of fun and laughter go see Pride and Prejudice. Great acting, too.
- Alice Angney
This was an incredible show! Absolutely worth going.
-Susan White
Love this adaptation. Hilarious. You have got to be the funniest!
- Karli Cole