World Premiere of Both Eyes Open in Pictures
September 10, 2022
Associate Lighting Designer Kelly Daigneault Shares these 'Shots' of Both Eyes Open: The Annie Oakley Story

These photos (or shots) were taken during our dress rehearsal on Wed Sept 7th.
The show runs through September 18. Get Tickets Here (or by phone, or at the City Clerk's Office on the first floor of Montpelier City Hall)
BOTH EYES OPEN:?THE ANNIE OAKLEY STORY written by JEANNE BECKWITH the work of the following artists is featured in these photographs:

scenic design: Kim A Bent
costume design: Cora Fauser
lighting design Samuel J Biondolillo
properties & set dressing design Laura Gist and Ann Harvey
wig design & construction Robert Pickens
wardrobe/dresser: Sarah Menard
associate lighting designer: Kelly Daigneault
technical director: Robyn Osiecki
stage manager William Pelton
starring Maura O'Brien as Annie Oakley
and directed by Kathleen Keenan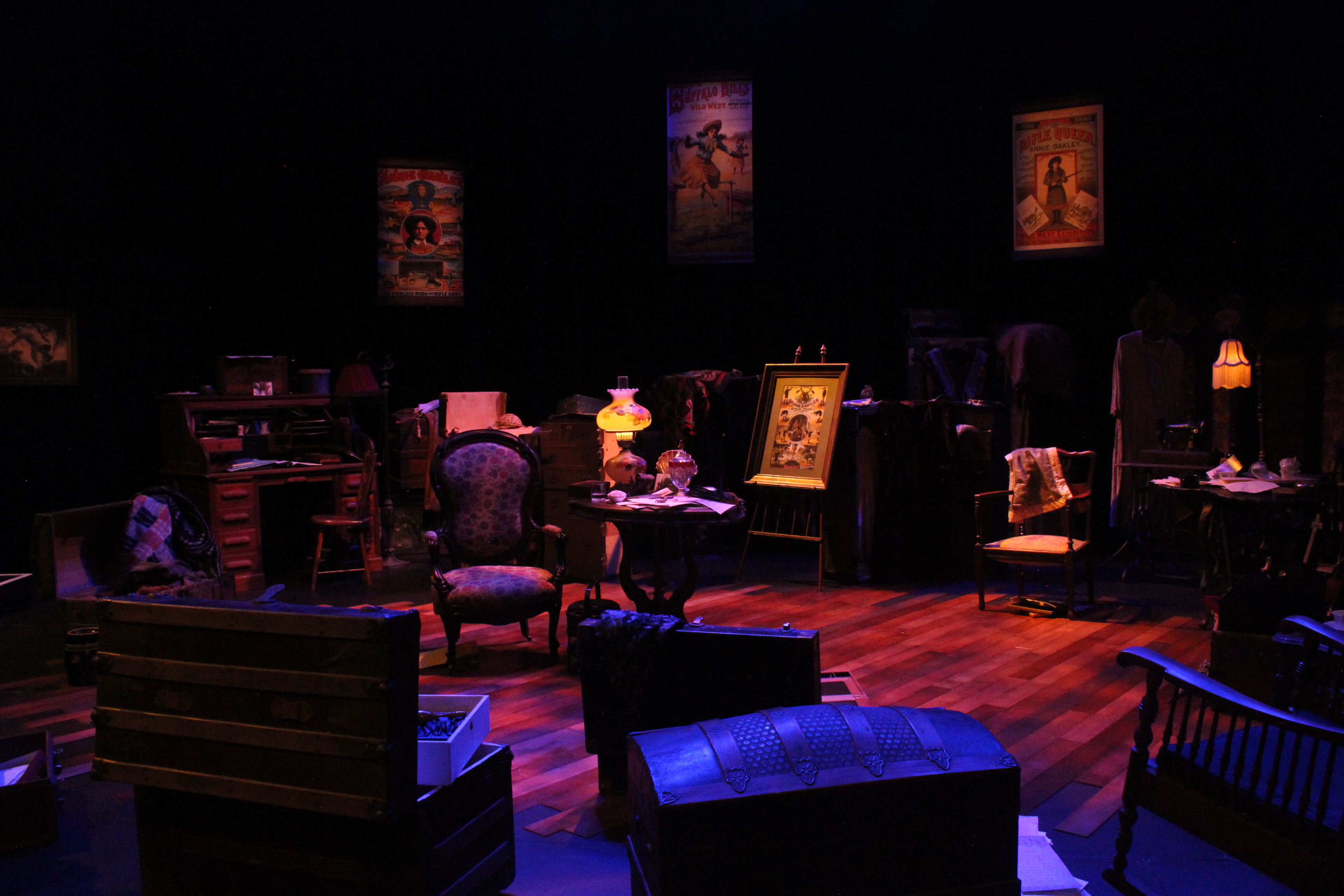 art shot of just the set by Kim Bent, dressed by Ann Harvey & Laura Gist under the lights of Samuel J Biondolillo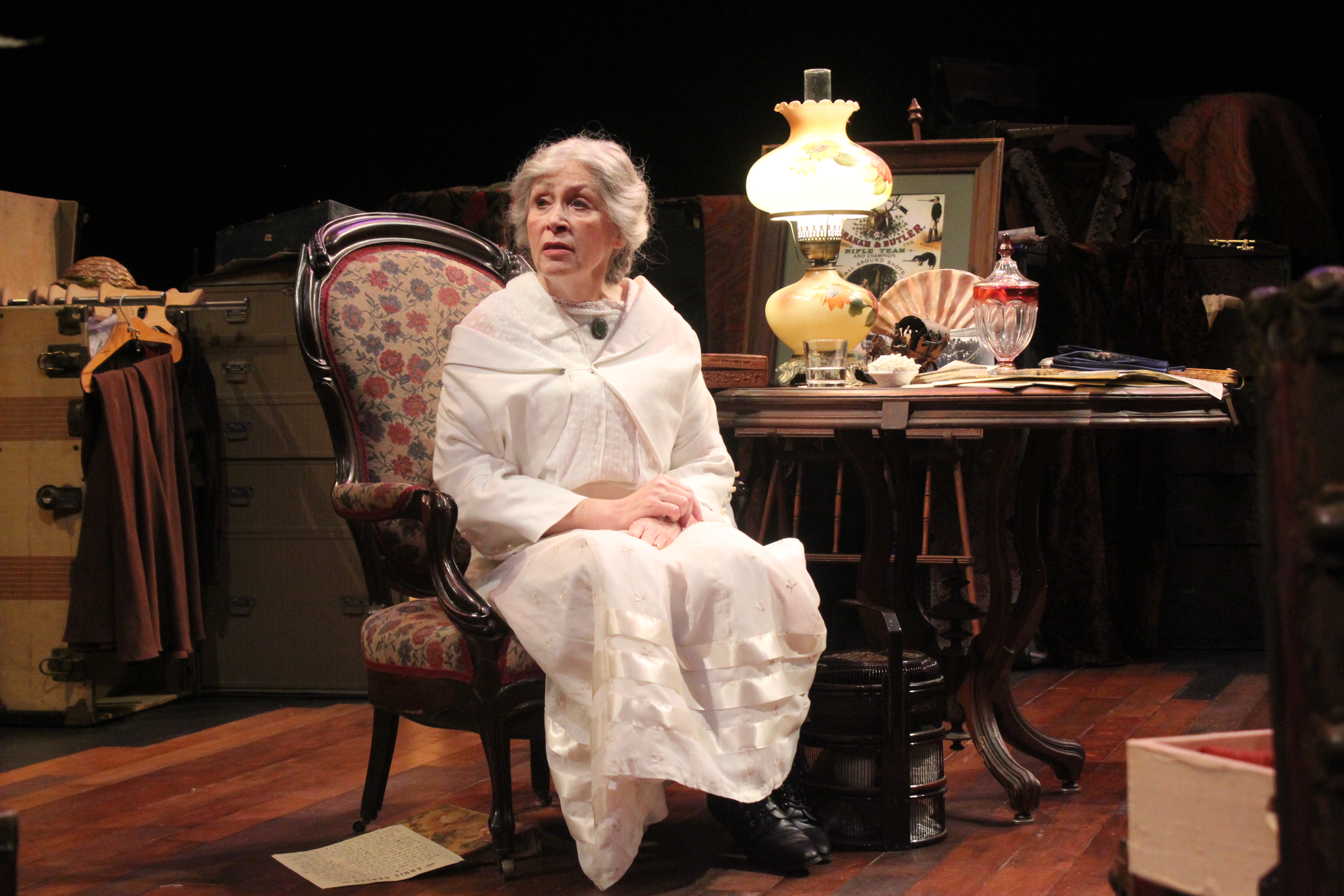 Maura as Annie in her comfy chair chats with audience. Costume by Cora Fauser. Wig by Robert Pickens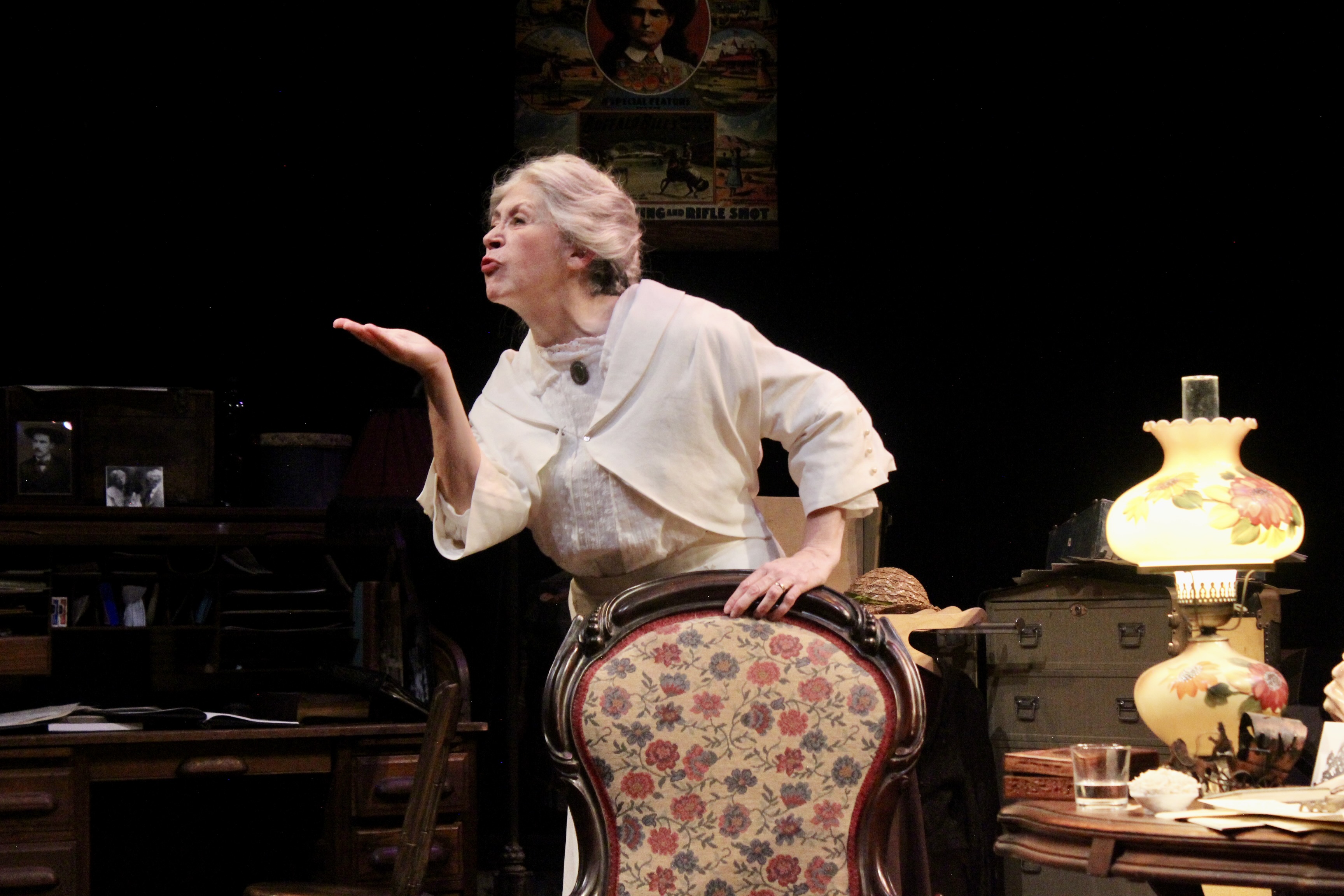 blowing a kiss goodby to an unwanted suitor. Note the photos on the desk.
That Is Frank Butler as a young man, and Frank & Annie with their dog Dave about 40 years later.
So much attention to the details in this production!
Annie digs through her trunk to find the moccasins that Sitting Bull gave to her.
Our thanks to our Abenaki friend Carol McGranaghan for providing us with authentic moccasins from Canada,
where Sitting Bull took refuge after the Battle of Little Horn.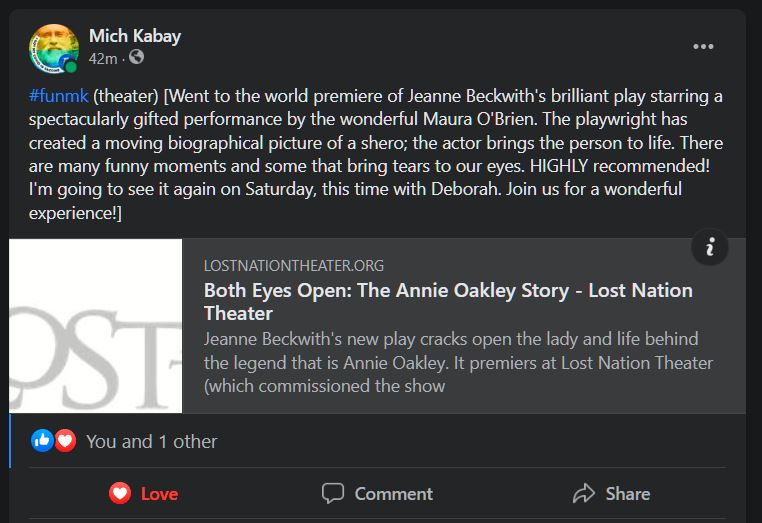 And - in case you needed some encouragement to get your tickets - here's a testimonial from Mich Kabay!
He's coming back!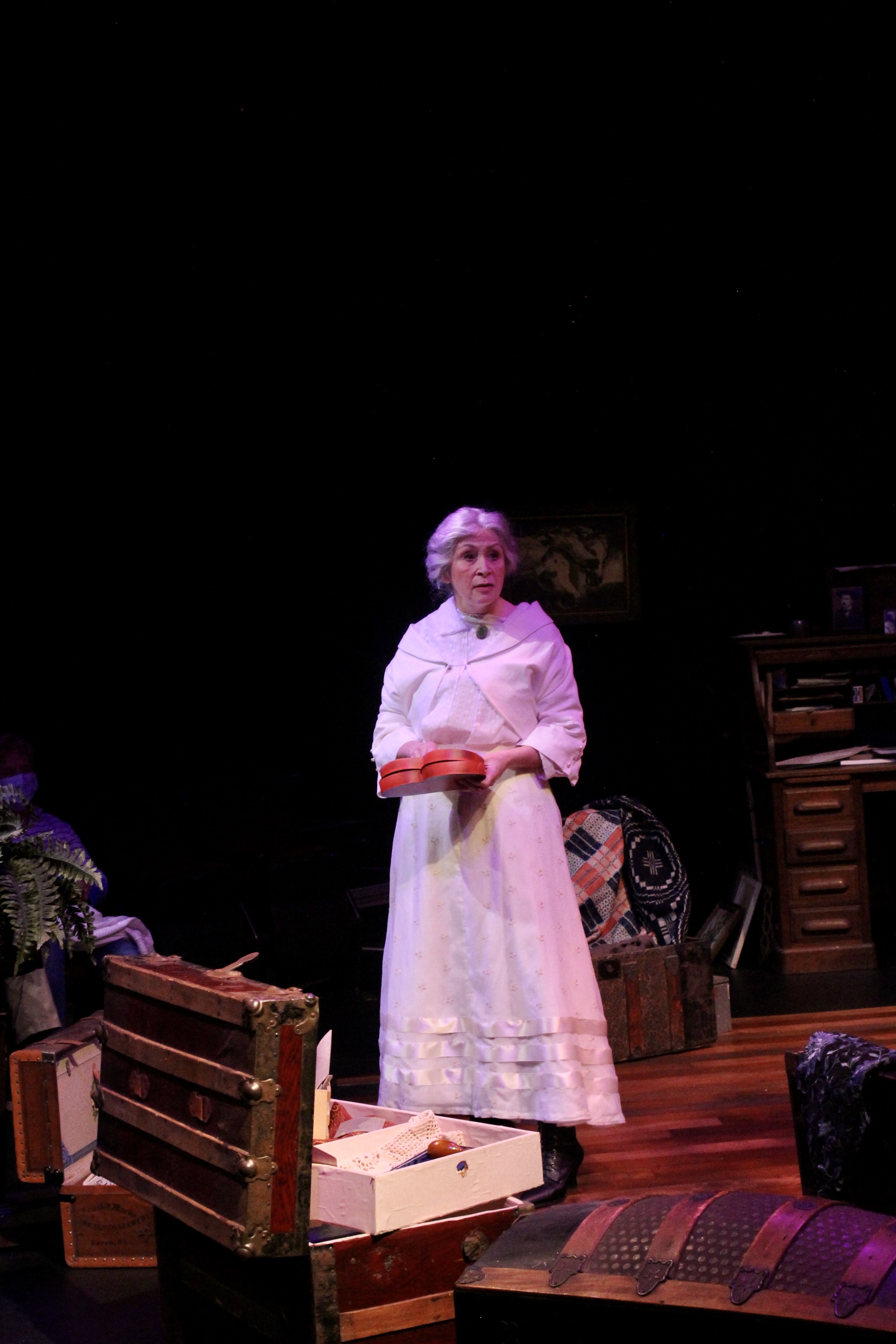 Annie breaks into her stash of love letters to read a love poem given to her by Frank.
Actor Maura O'Brien pondered how fun it would be for Annie to use the (empty) box of chocolates
that Frank gave her to keep the letters in - and voila props guru Laura Gist made it happen,
pulled out of a lovely little trunk/suitcase supplied by Ann Harvey.
Hope we See You at the Theater!
and thanks to all the artists, volunteers, and sponsors who made this project and world premiere play possible!
Thanks to Kelly for Sharing these photos!