Photo Essay: "... 3 Mothers" Build
May 18, 2023
Welcome to the World of My Mother's Three Mothers!
Enjoy this sneak peek at scenic designer and scenic painter Kelly Daigneault's environment in development, along with a smattering of Charlene Sroka's costumes.
Directed by Kathleen Keenan
featuring: Sorsha Anderson (Woman 1), Kim Allen Bent (Man 2), Alexa Kartschoke (Woman 3), Susan Palmer (Woman 2), Eric Warwick (Man 1).
photos courtesy of LNT staff and Kelly Daigneault.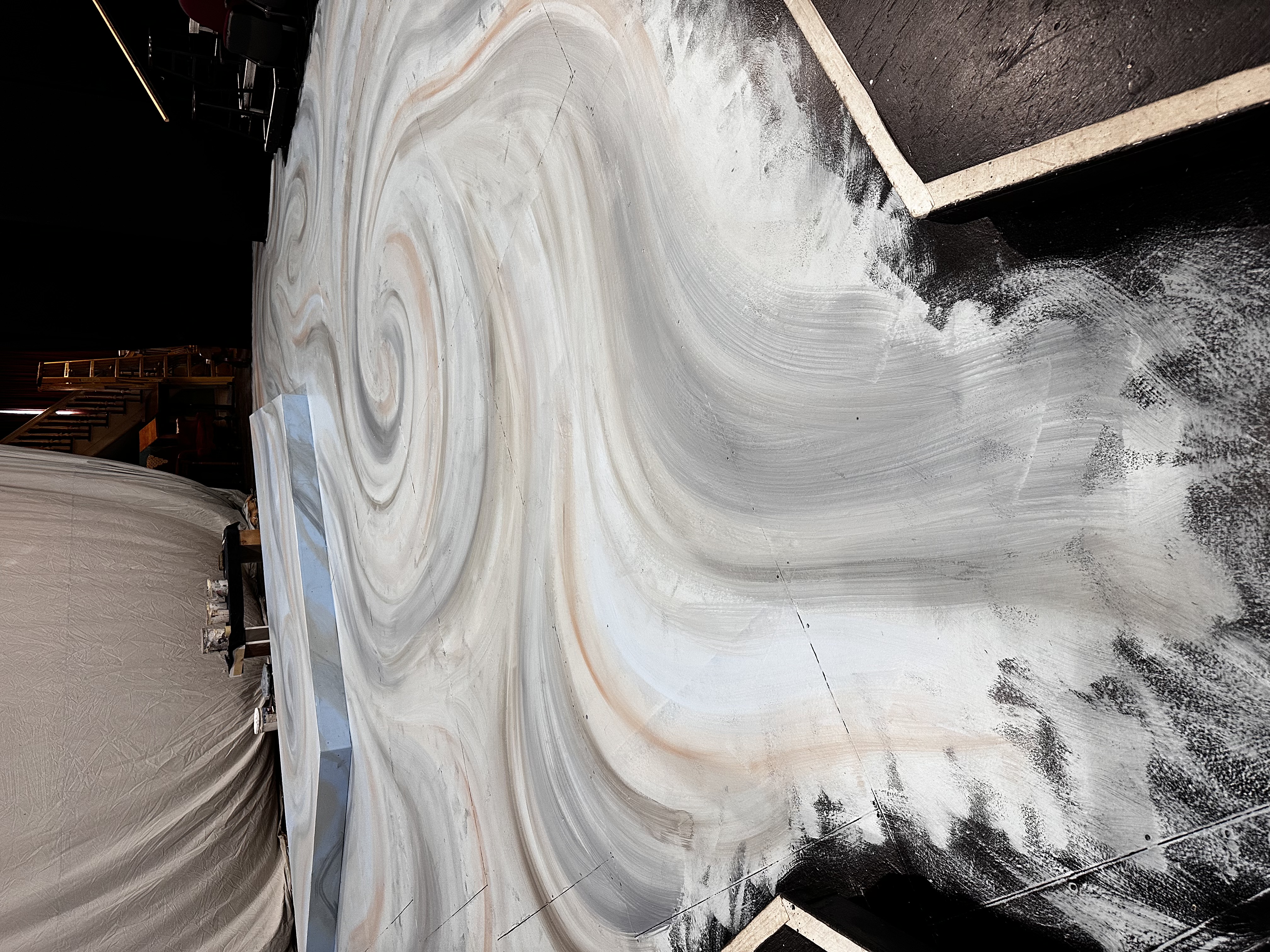 This is 3 steps in of the paint treatment to the stage floor - LNT's largest scenic element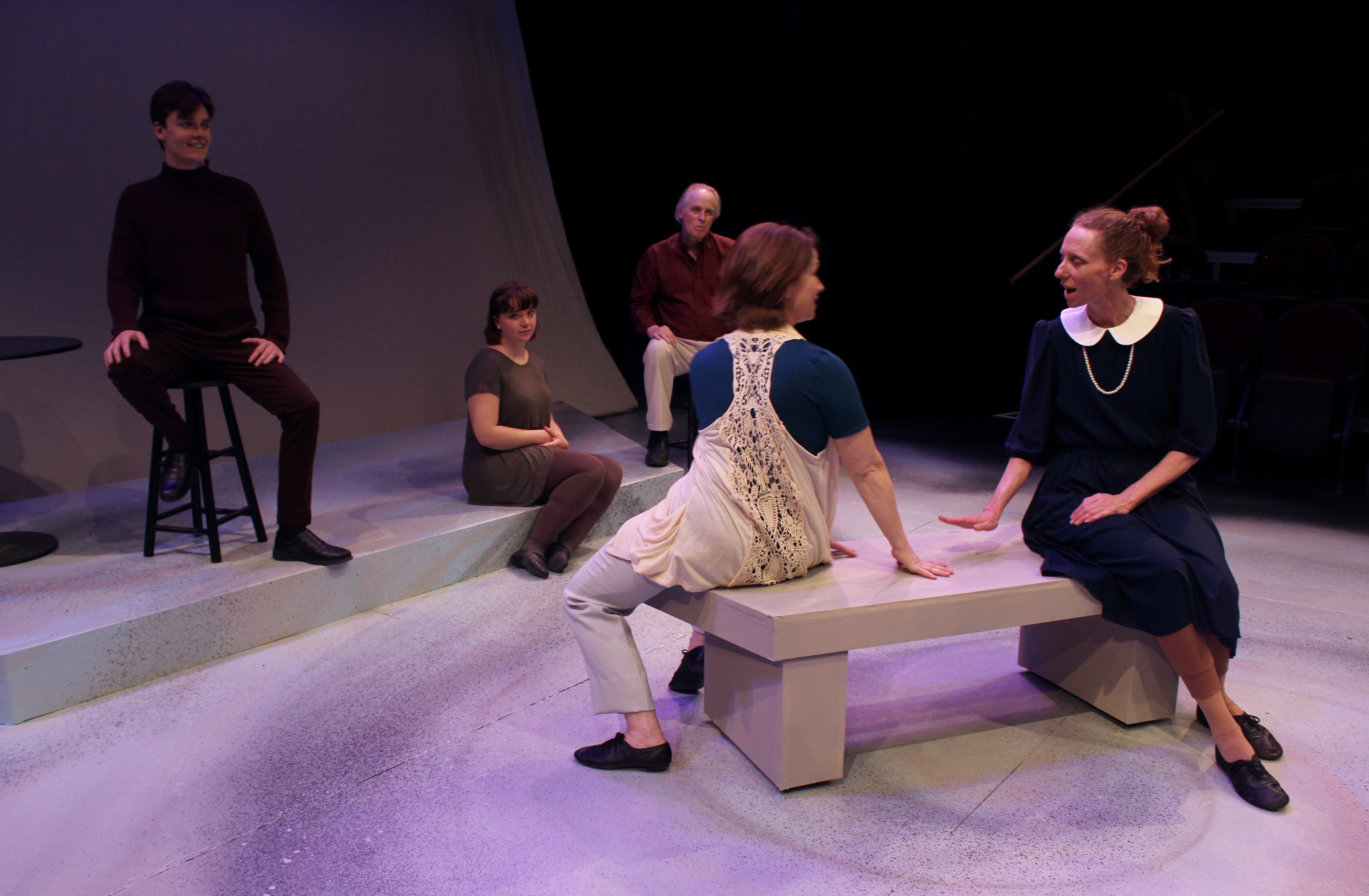 foreground Sorsha Anderson as Kate and Susan Palmer as Rita. Background: Eric Warwick, Alexa Kartschoke & Kim Bent as Chorus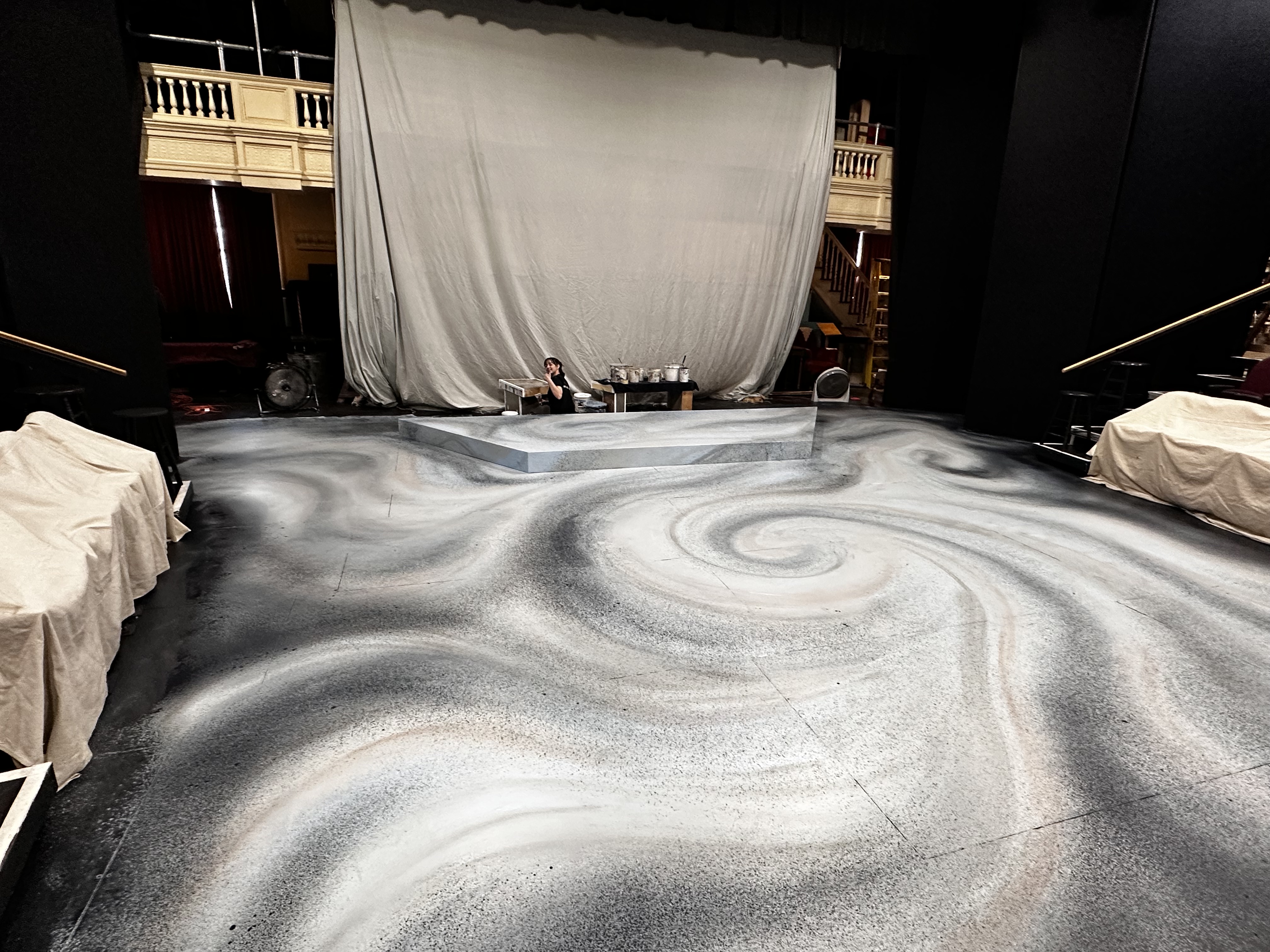 Step 4 in the scenic treatment of the floor -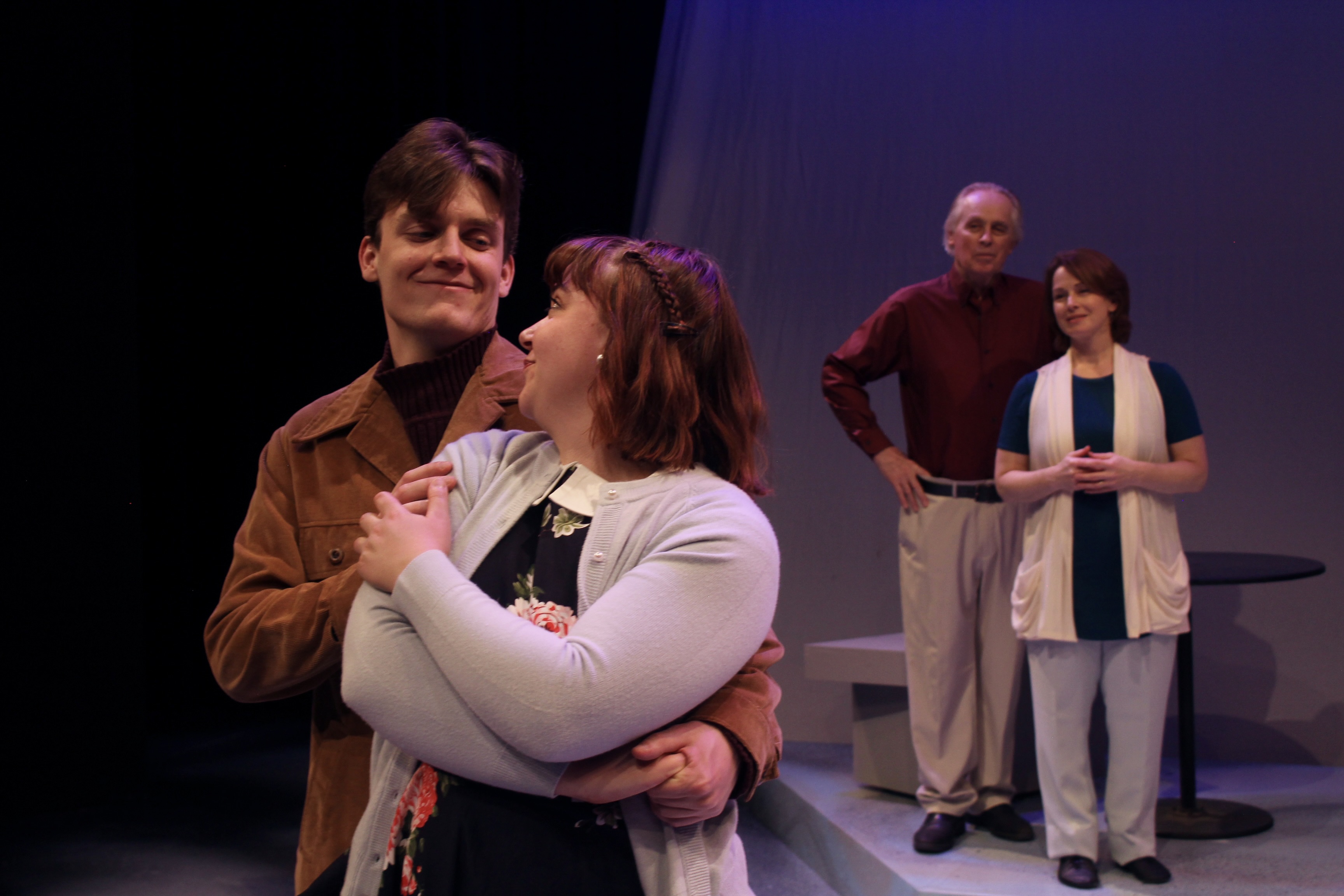 Eric Warwick as Young Charlie and Alexa Kartschoke as Young Rita, with Kim Bent as Chorus and Sorsha Anderson as Kate observe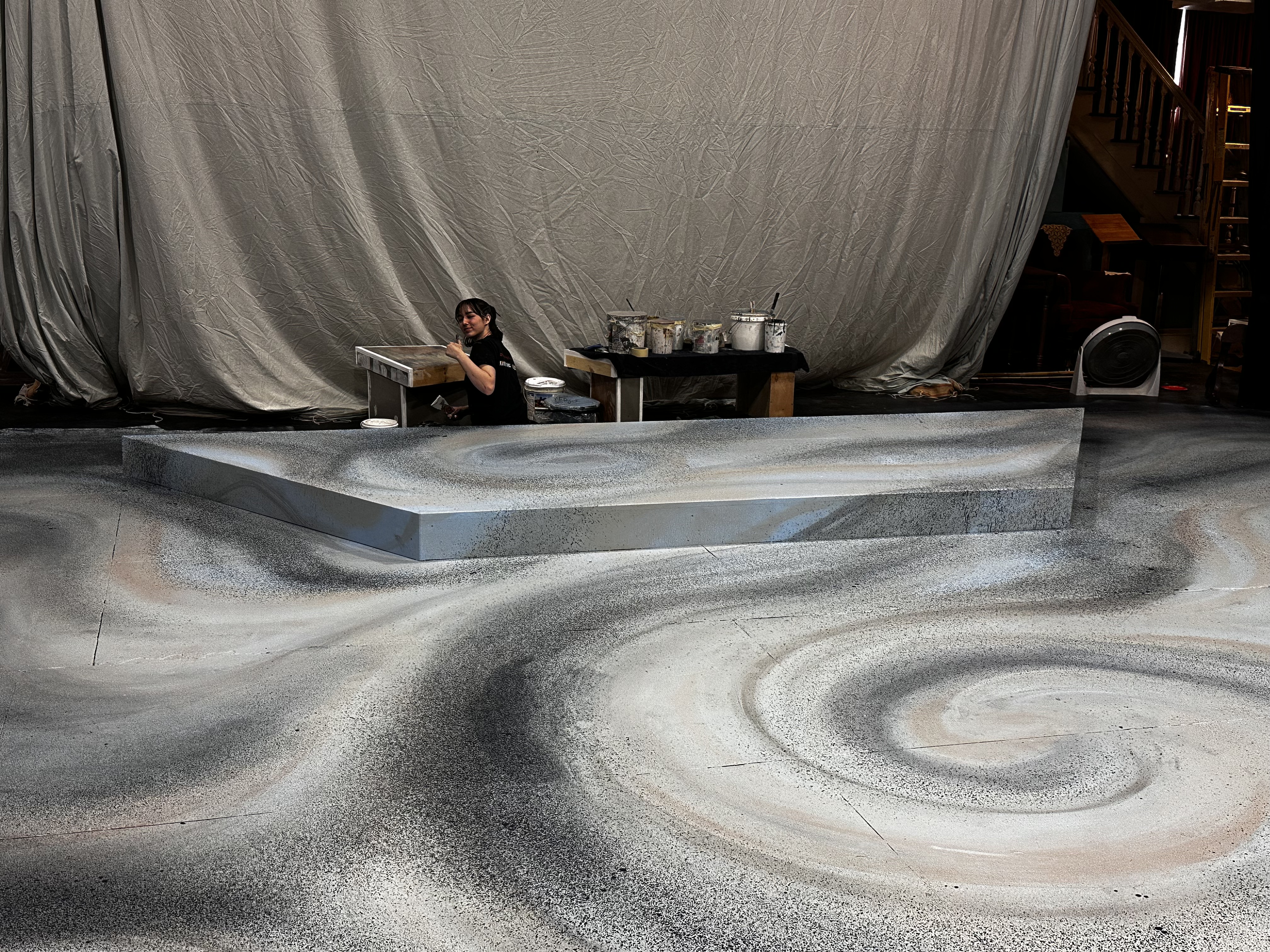 Kelly D in her element! (starting work painting the furniture)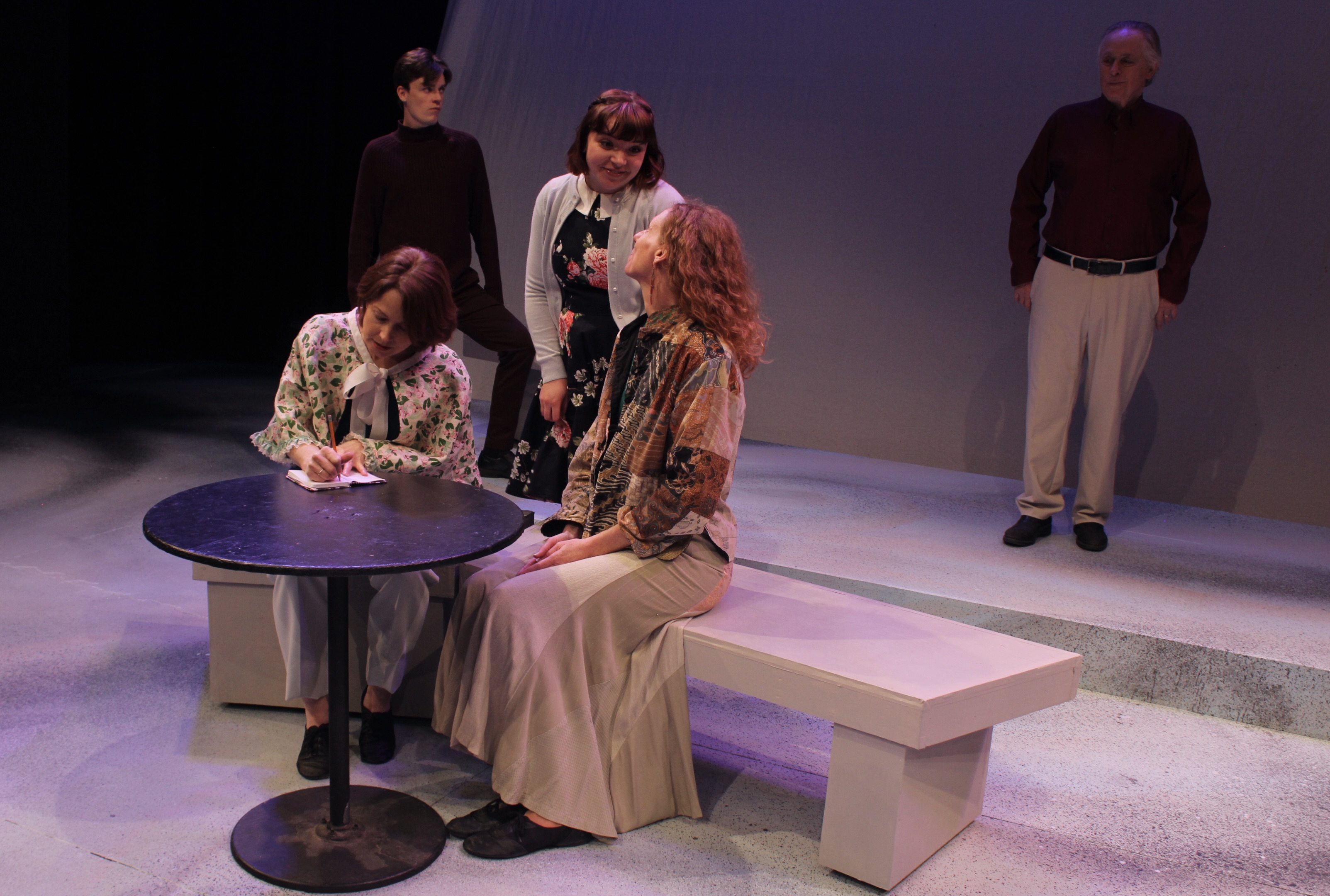 Sorsha Anderson as Young Kate, Alexa Kartchoke as Young Rita, Susan Palmer as Jane.
Eric Warwick and Kim Bent as Chorus in background.
"Cover Photo" features Kim Bent as Charlie, Alexa Kartschoke as Frankie, and Sorsha Anderson as Kate