September 05, 2017
Lois Eby has long been a favorite visual artist for Lost Nation Theater artistic directors Kim Bent and Kathleen Keenan.
They are Thrilled to announce that Finally a goal has been achieved and Lois' artwork is gracing the walls of the Theater's Lobby Gallery.
Ms. Eby's work is being showcased in connection with LNT's Mainstage production of KATE: The UnExamined Life of Katharine Hepburn which is on-stage Sept 7-17.
Strong, vibrant, passionate and supremely talented artists and women are taking LNT by storm in September: Lois, Kate, and Janis Stevens (the actor who portrays Katharine Hepburn in the play).
The Gallery is open during LNT office hours: Tuesday-Friday, Sept 5-Sept 22; noon to 4pm.
The Gallery is also open 1 hour prior to "Kate's" curtain Thu-Sun.
Check the schedule for Kate: The UnExamined Life of Katharine H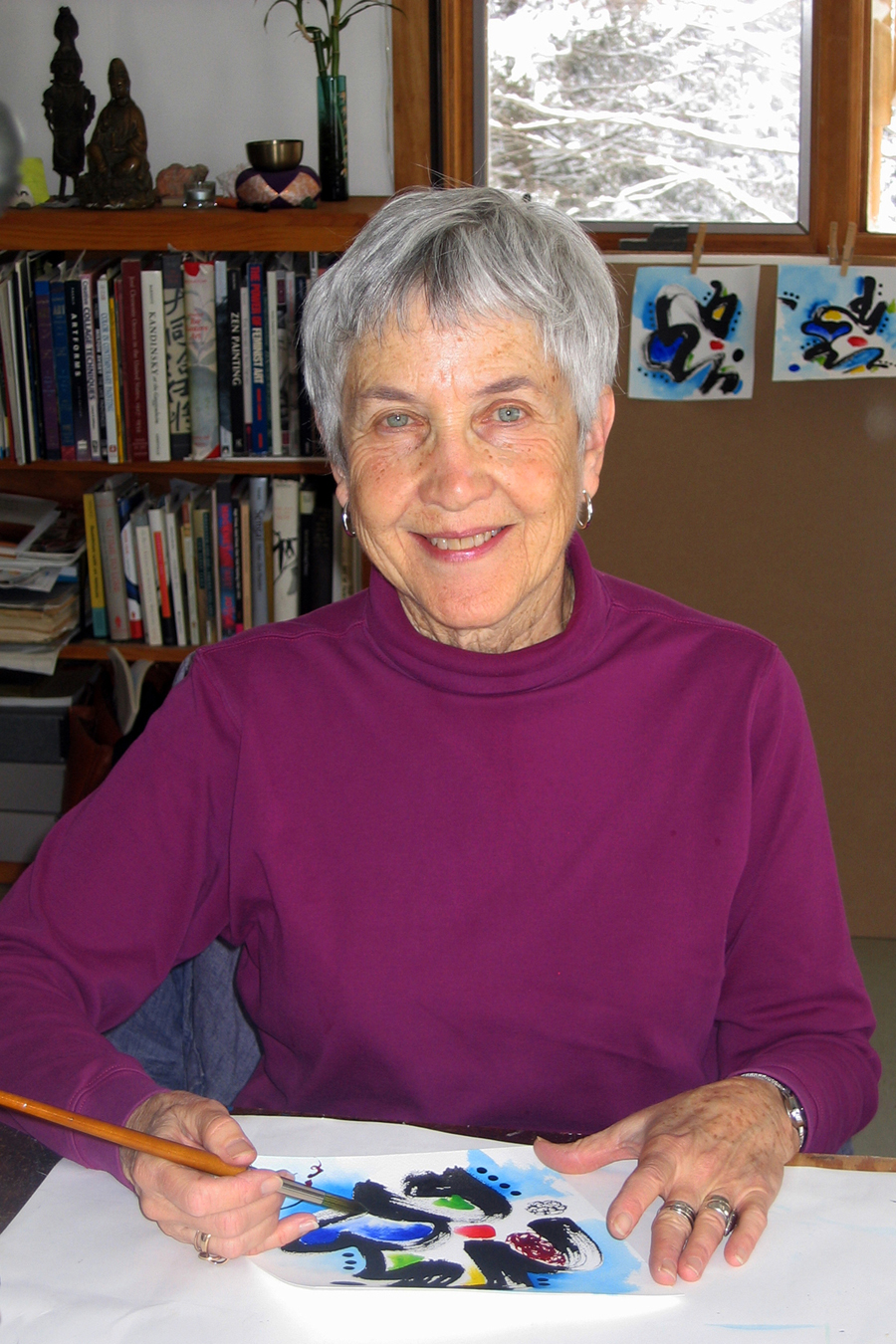 epburn
"Cover Painting photo" : Light oo a Winter Day - acrylic on paper;
additional painting photo: The incredible lightness of color and line, acrylic on paper
Artist's Statement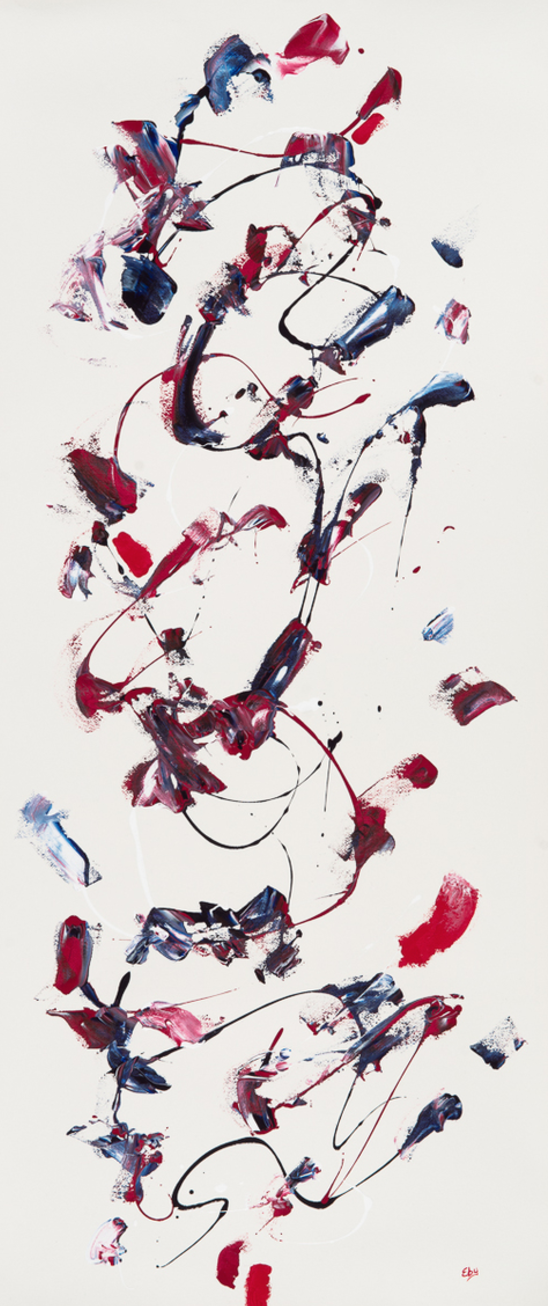 Since the early 80s I have been drawn to the empty, yet evocative spaces of Asian paintings and to the energies of African American improvised music. I find in these traditions contemplation of the cosmic space in which we and the earth live, and engagement with the energies which give life passion.
When I paint, I strive to keep the surface open, to give it air and breath, not to fill it up too much. And then, within that open space, whether working with an abstract motif or one from life, I want my line and color to have energy, to create something alive, something that moves with rhythm and pulse. I want my paintings, whatever the subject, to have contemplative space and passion for life.
About the Artist
Lois Eby lived and painted in Wolcott, VT, for many years but moved to Montpelier in 2015. She has exhibited in Vermont and elsewhere, and her work is in a variety of public and private collections in the United States, Canada and Mexico, including the Vermont State Art Collection. In addition, she has contributed drawings and paintings to books, magazines and three CDs from AUM Fidelity of Brooklyn, New York.
Her work is represented by West Branch Gallery & Sculpture Park in Stowe, VT, and can be seen online at their website, at The Painting Center of New York's juried Art File, and at www.loiseby.com.