January & February 2019: Full of Music at Lost Nation Theater
February 15, 2019
Lost Nation Theater has been proud to sponsor lots of great music events at City Hall Arts Center this winter


all photos on this page courtesy of LNT's Mike Furey
One great way to beat the cold and winter blues is to get out and experience some hot music!
Lost Nation Theater has been doing its part to make that possible for you!
Starting with kicking off the New Year with the Back Line Collective, Lost Nation Theater has also hosted and sponsored the Summit School's Spice on Snow Festival, and most recently, Scragg Mountain Music.
Spice on Snow
held their Cajun Dance Friday, Jan 25th concert at the Montpelier City Hall Arts Center to a full and raucous house and Lost Nation Theater was so happy to host and sponsor the event.
Joel Savoy and Kelli Jones were backed up by the Green Mountain Playboys.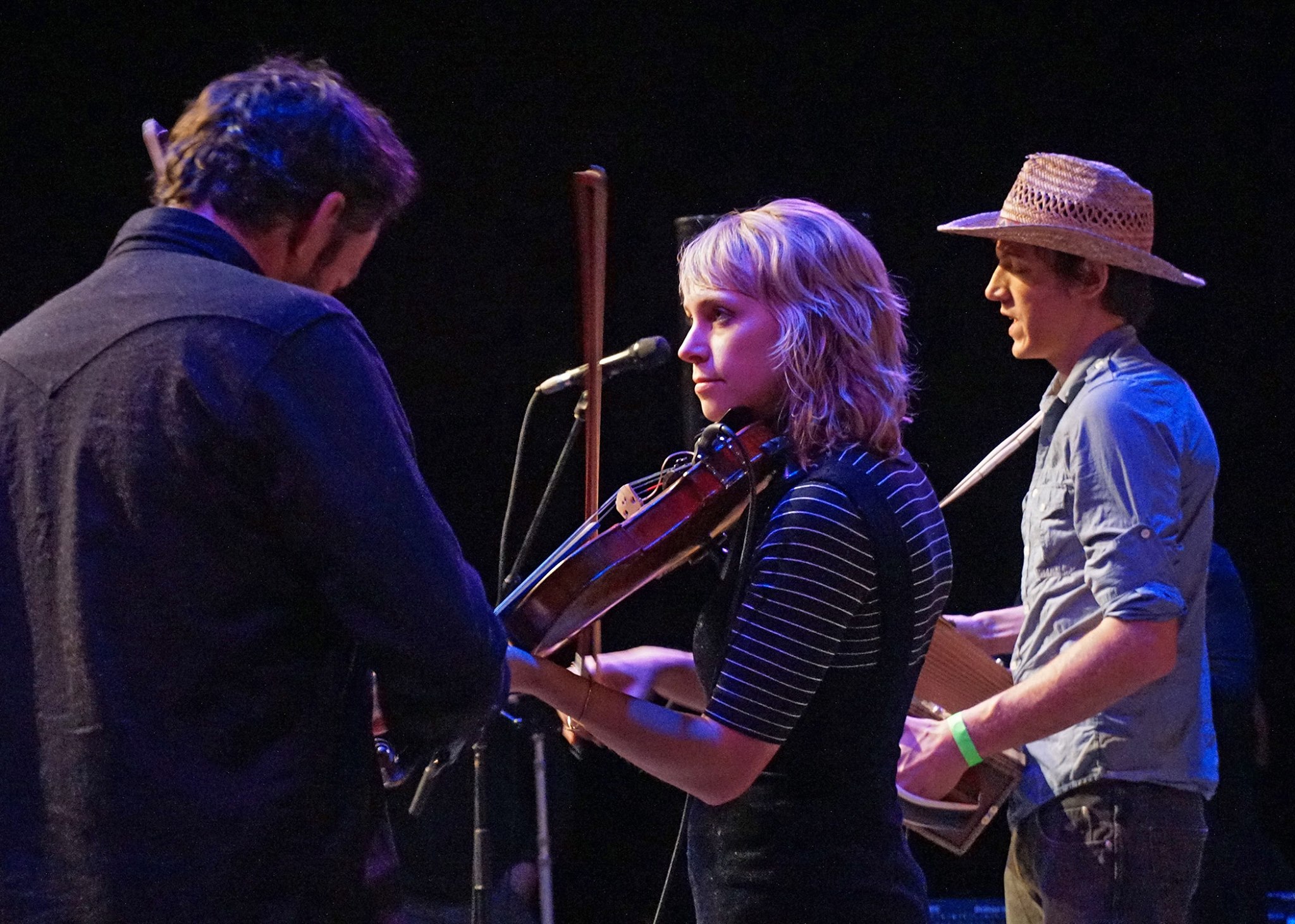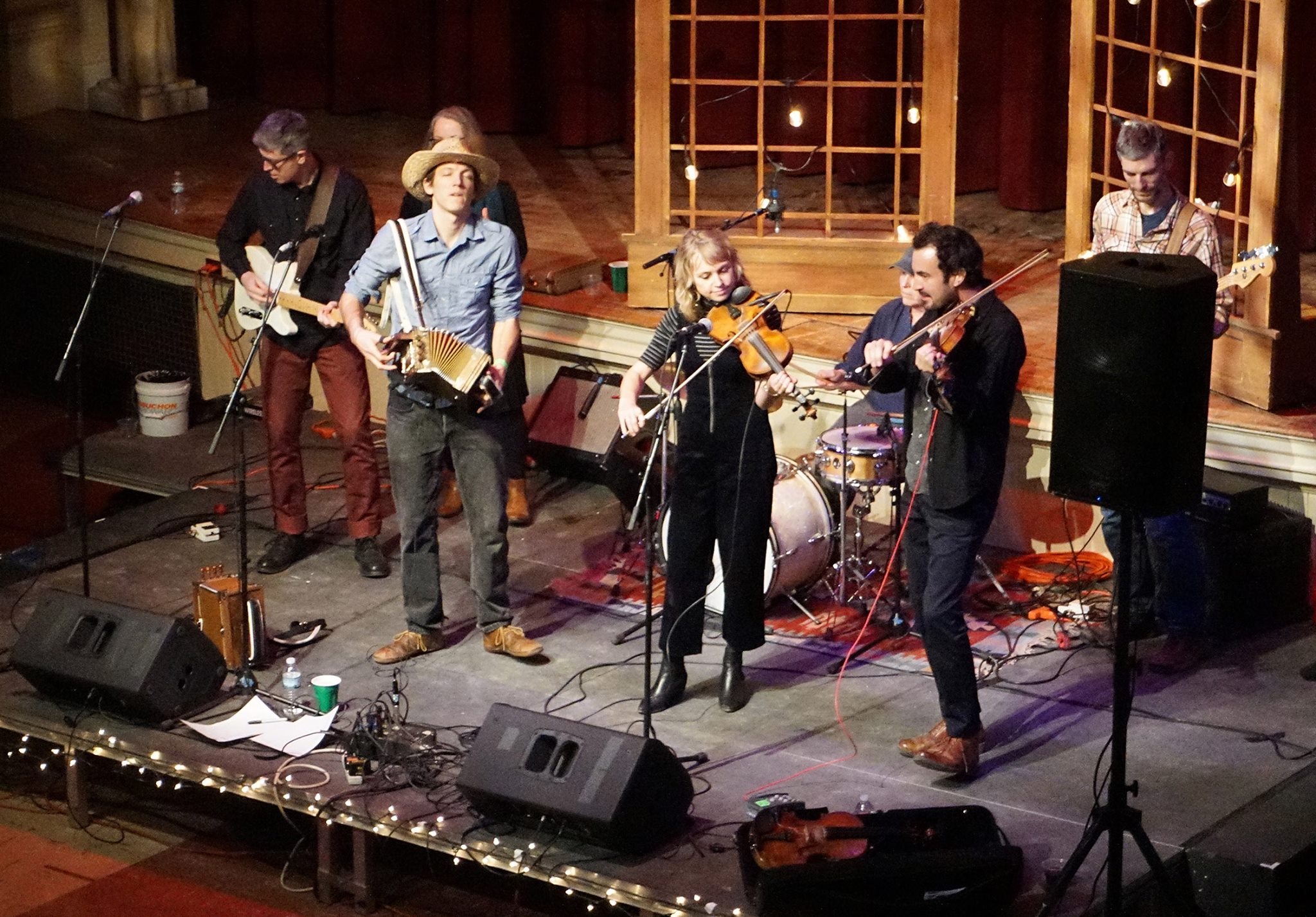 Then SCRAG MOUNTAIN MUSIC joined LOST NATION THEATER for MUSICAL STORYTELLING FOR ALL AGES
The award-winning Aeolus Quartet joined Scrag's co-Artistic Directors Mary Bonhag and Evan Premo and Lost Naton Theater's own founding artistic director Kim Bent created a program of fantastical music inspired by some of our favorite childhood tales. Pieces included Three Billy Goats Gruff, The Ugly Duckling, the world premiere of a new composition by Premo, and improved settings (created from audience suggestions) of Little Miss Muffett.
After a week of traveling all across Vermont and performing for a host of schools and community events, on a clear, cold, crisp Saturday afternoon (Feb 11), LNT was proud to pack in a full house, many of them families with children, in our home in City Hall Arts Center to share in the Musical Storytelling fun. It was SRO!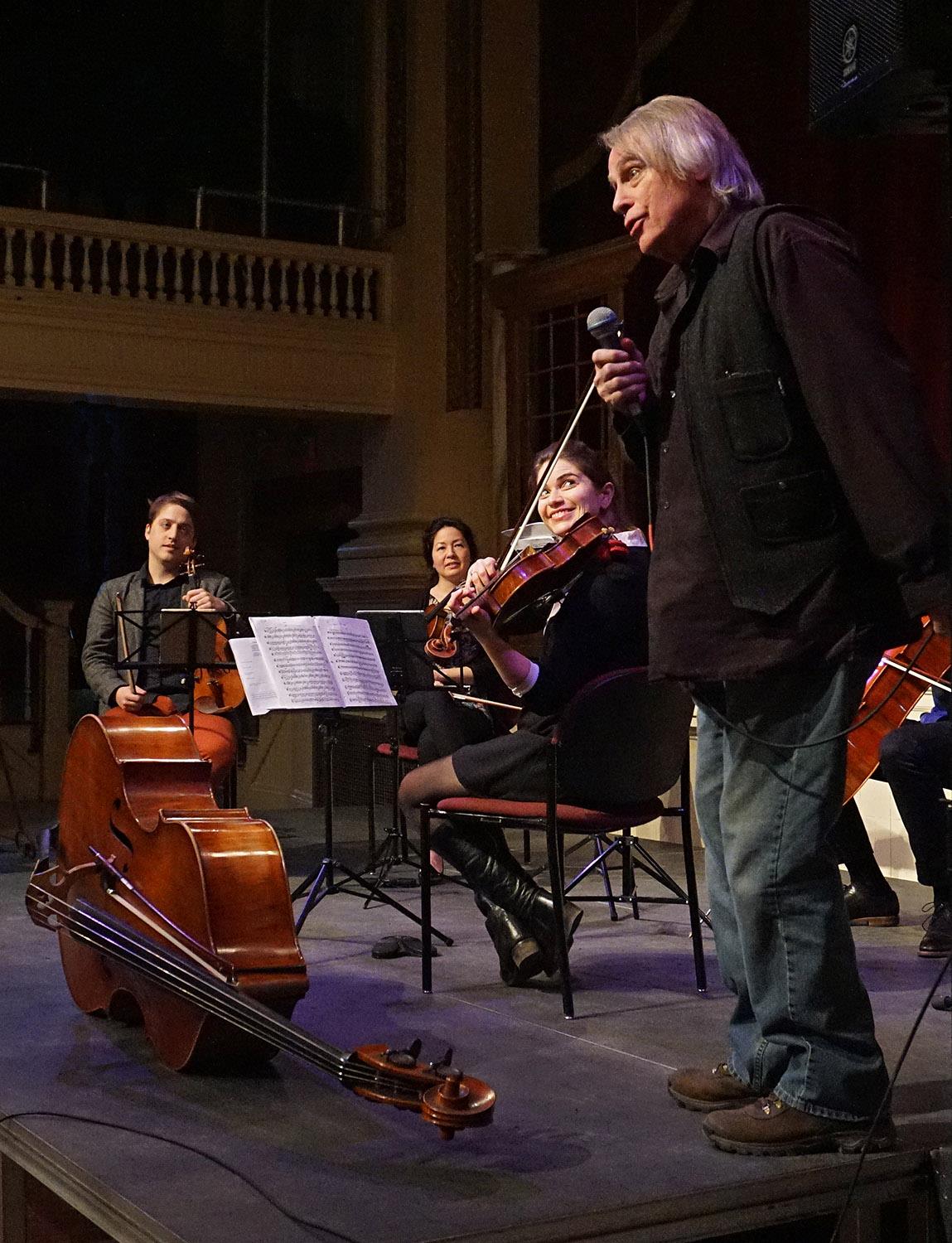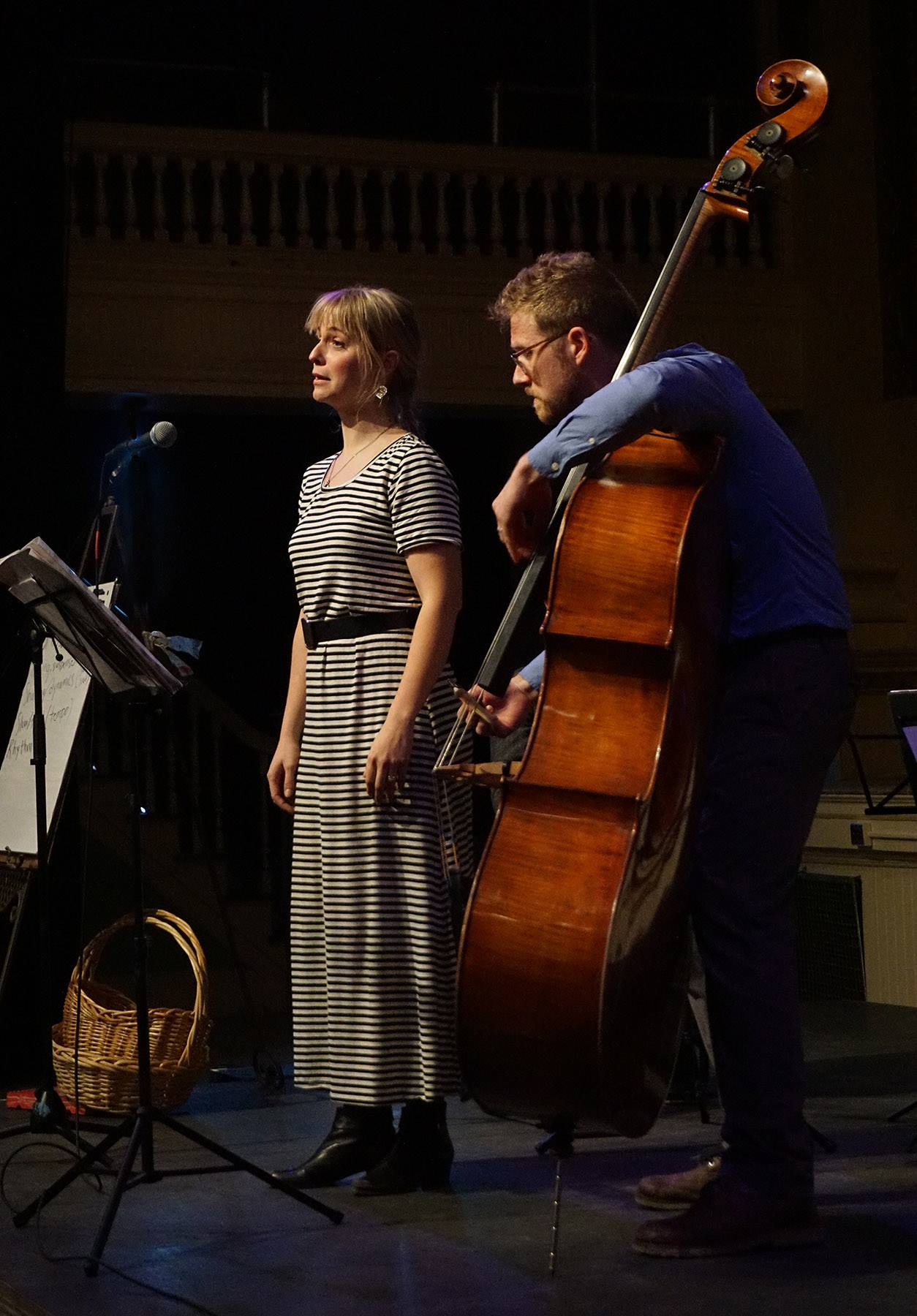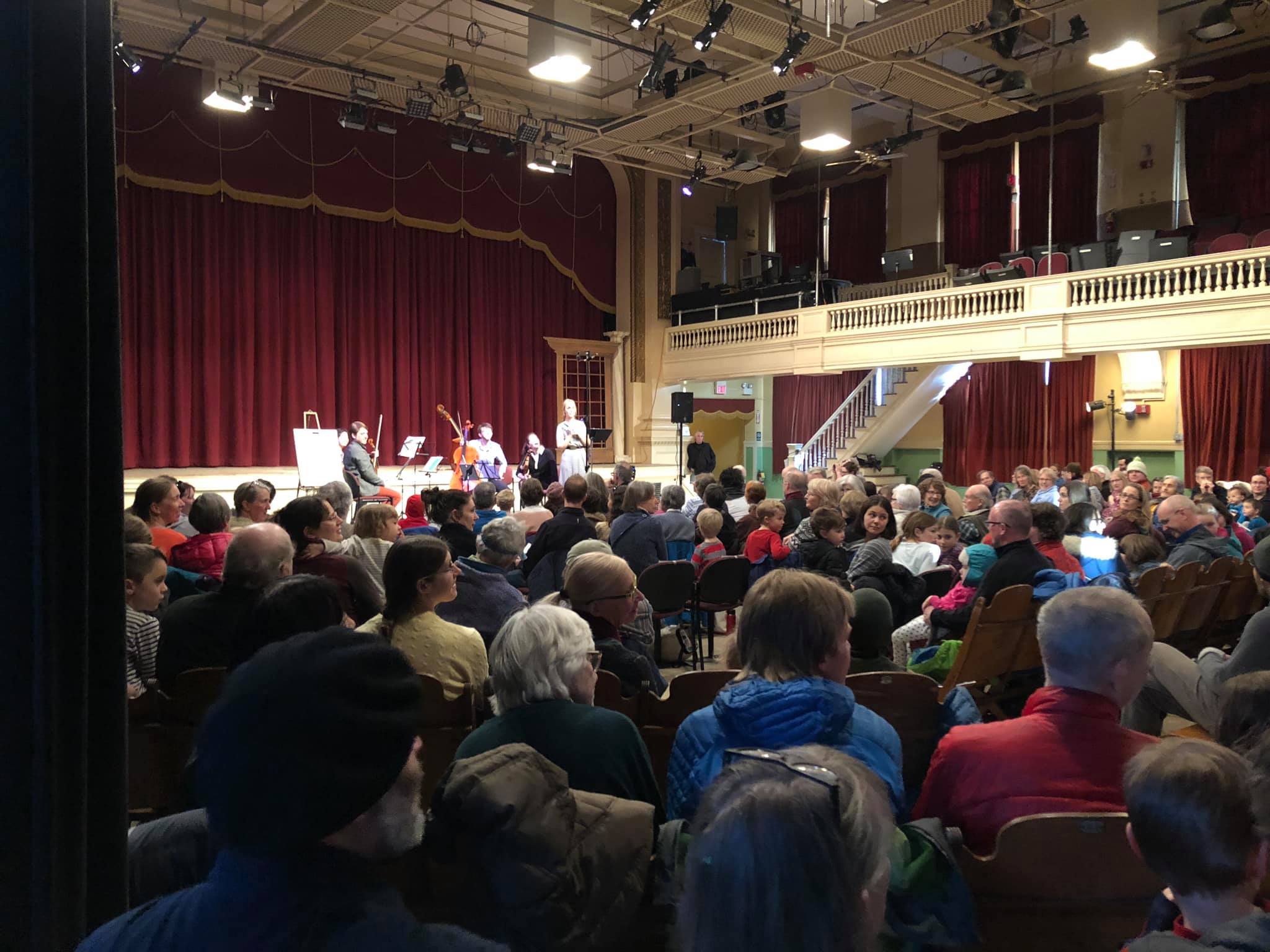 The Hall was transformed for these musical events! Next, we transform once again for our Theater FOR Kids BY Kids dance-theater production camp: The Impossible Voyage!
get more info about joining the production camp here get more info on the performance here