DISAPPEARANCES in Words & Pictures
October 10, 2018
Audience & Critical Response to Disappearances
Enjoy the responses of patrons and reviewers who attended the nearly entirely sold-out-debut-weekend of LNT's premiere production -
including from Howard Frank Mosher's widow, Phillis Claycomb Mosher
plus great photos of the show from Robert Eddy, First Light Studios
and Mike Furey, LNT
(GE TICKETS HERE. Get more info Here)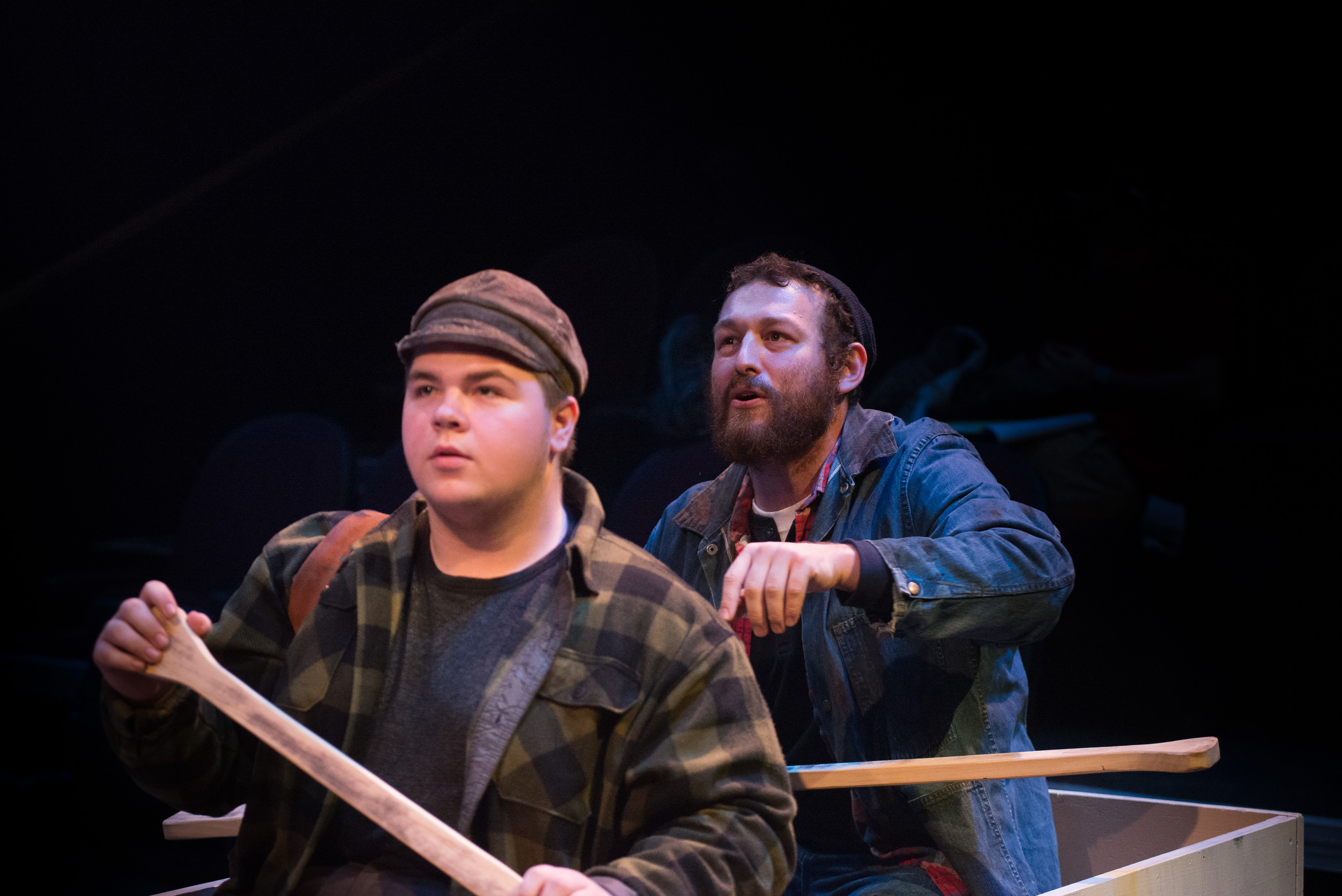 Robert Eddy of First Light Studios captures Quebec Bill Bonhomme (Leon Axt) and his son Wild Bill (Timothy Worn) in an opening scene from DISAPPEARANCES
Theater review: Mosher's 'Disappearances' thrilling and funny on stage
MONTPELIER – Vermont mythology and adventure collided for a most entertaining evening of theater Friday, when Lost Nation Theater premiered its take on Howard Frank Mosher's 1977 novel "Disappearances."
Kim Allen Bent, Lost Nation's founding artistic director, has created an effective adaptation of Mosher's fantastic tale set in the Prohibition Era Northeast Kingdom. In two hours, it manages to deliver the essence of the incredible tale, without missing its fun. Lost Nation's adaptation and production, directed by Kent, wisely made no attempt at realism. Yet the succession of vignettes, with short moments of commentary rather than show-stopping narration, buoyed the action narrative. Most importantly, Lost Nation Theater's "Disappearances" proved thrilling fun in Vermont's Northeast Kingdom.
- Jim Lowe, The Times Argus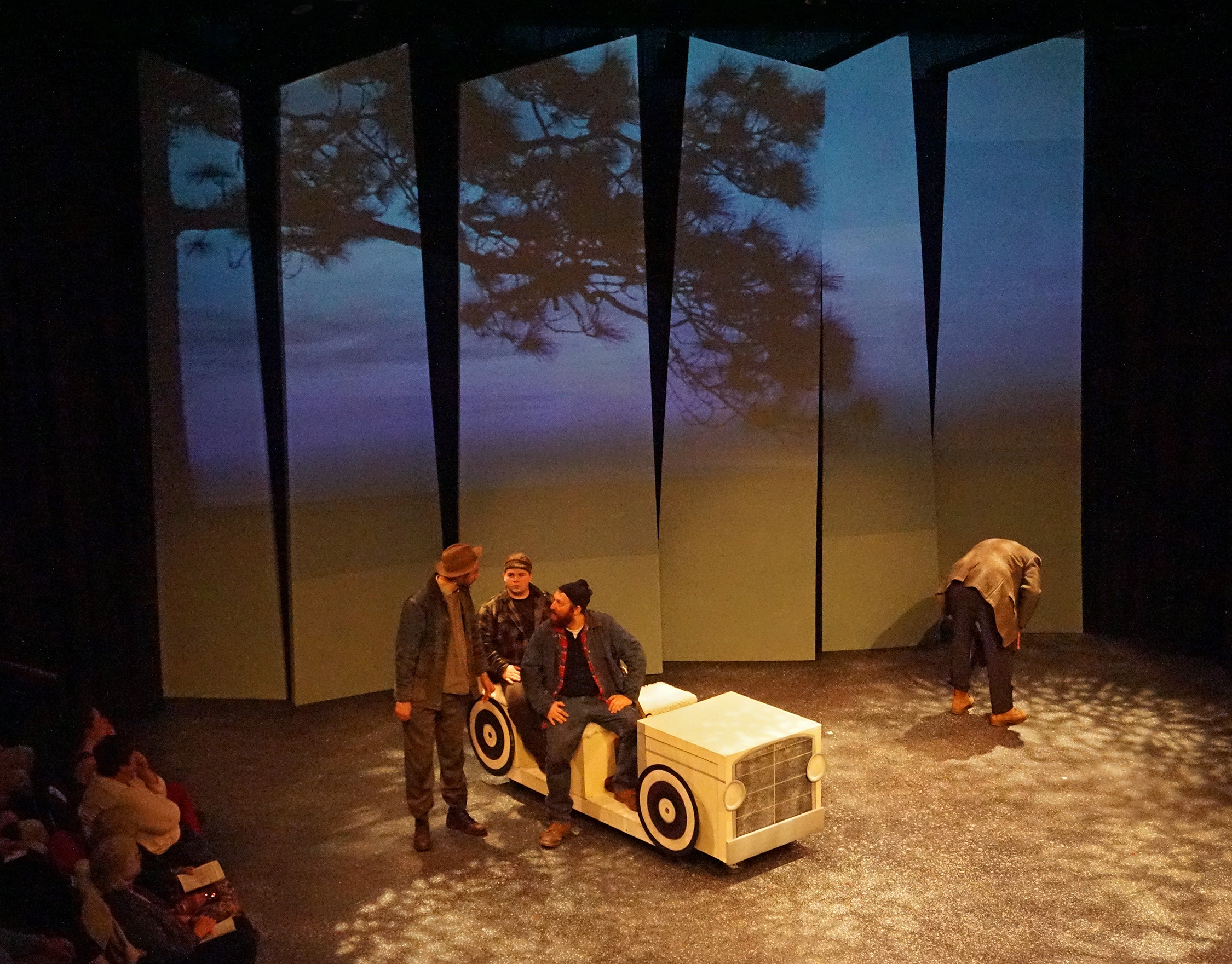 Mike Furey captures a rare quiet moment in Howard Frank Mosher's DISAPPEARANCES adapted for stage by Kim Allen Bent for Lost Nation Theater during the sold out opening night performance.
Pictured (L-R) are Aaron Aubrey, Timothy Worn, Leon Axt and off by himself, Mark S Roberts.
scenic & projections design: Rachel Langley, costumes Cora Fauser; lighting Wendy Stephens, sound Stuart Holland, props Marisa Christie.
"A beautiful must-see performance"- John Poeton
"Congrats to ALL, on & off stage, for crushin' it with a rollicking ramble! Take your own ride with Quebec Bill! You won't regret it." - Renzo Scott Renzoni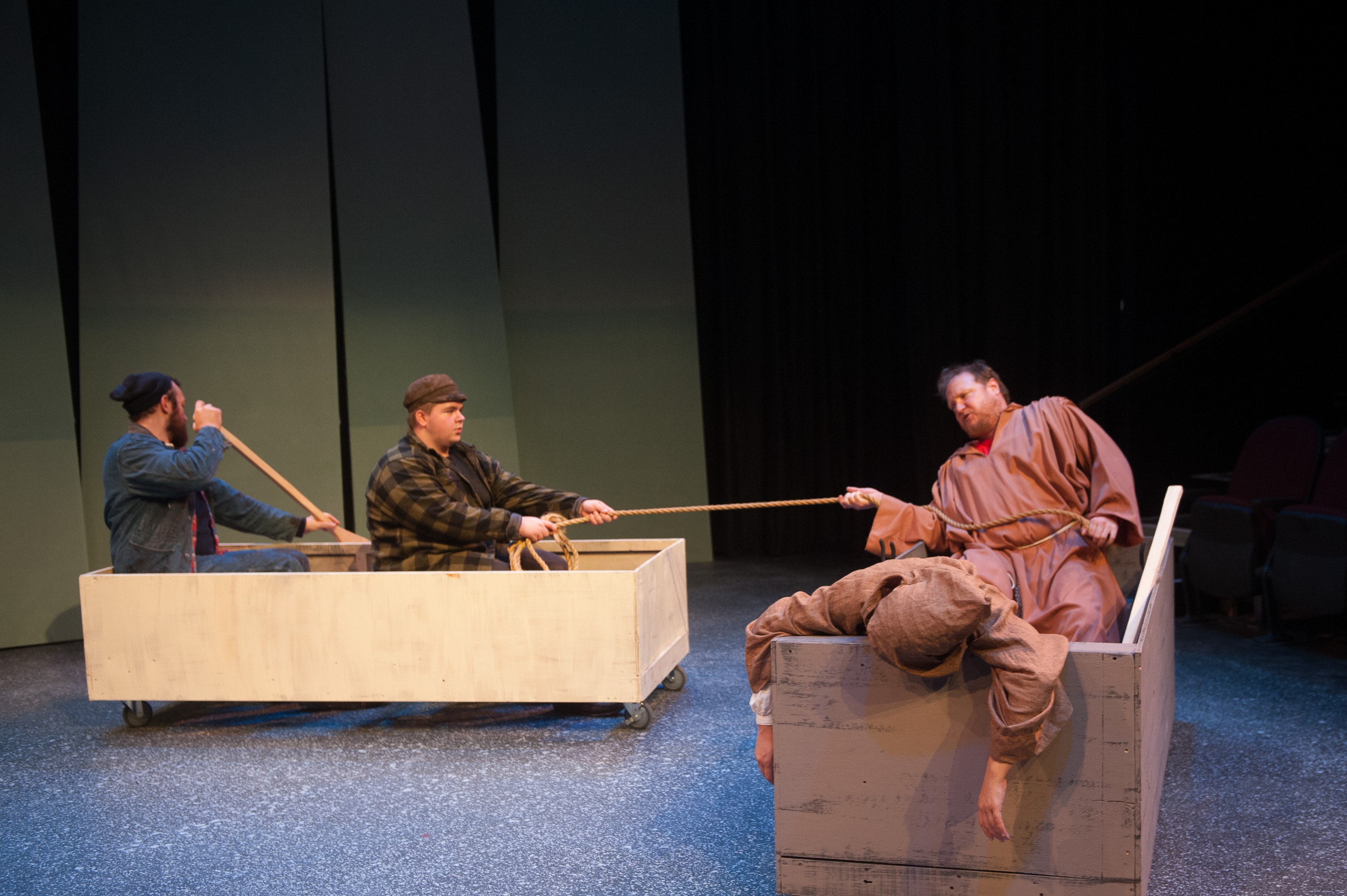 Robert Eddy, First Light Studios captures the moment when Quebec Bill & his son, Wild Bill rescue a couple of monks who've lost their oars & been swamped by a motorboat.
Pictured (l-r) Leon Axt, Timothy Worn, Paul Molnar, Lara Foy.
"Casting, set design, music, EVERYTHING was absolutely magical. Congratulations, and thank you so much for an unforgettable evening." - Phillis Mosher
Robert Eddy, First Light Studios captures Mark S. Robert's brilliant portrayal of Ol' Farmer Walter K in this scene from LNT's premiere production of DISAPPEARANCES directed & adapted for stage by Kim Allen Bent
"If you loved the book, you will love this. If you've never read the book, this will make you want to. Awesome theatrical adaptation." - Don Cuerdon
Get Tickets HERE
Get more info Here
Robert Eddy, First Light Studios: Wild Bill (Timothy Worn) tries to explain to his mother (Lara Foy) what happened on his travels with is father in this scene from Disappearances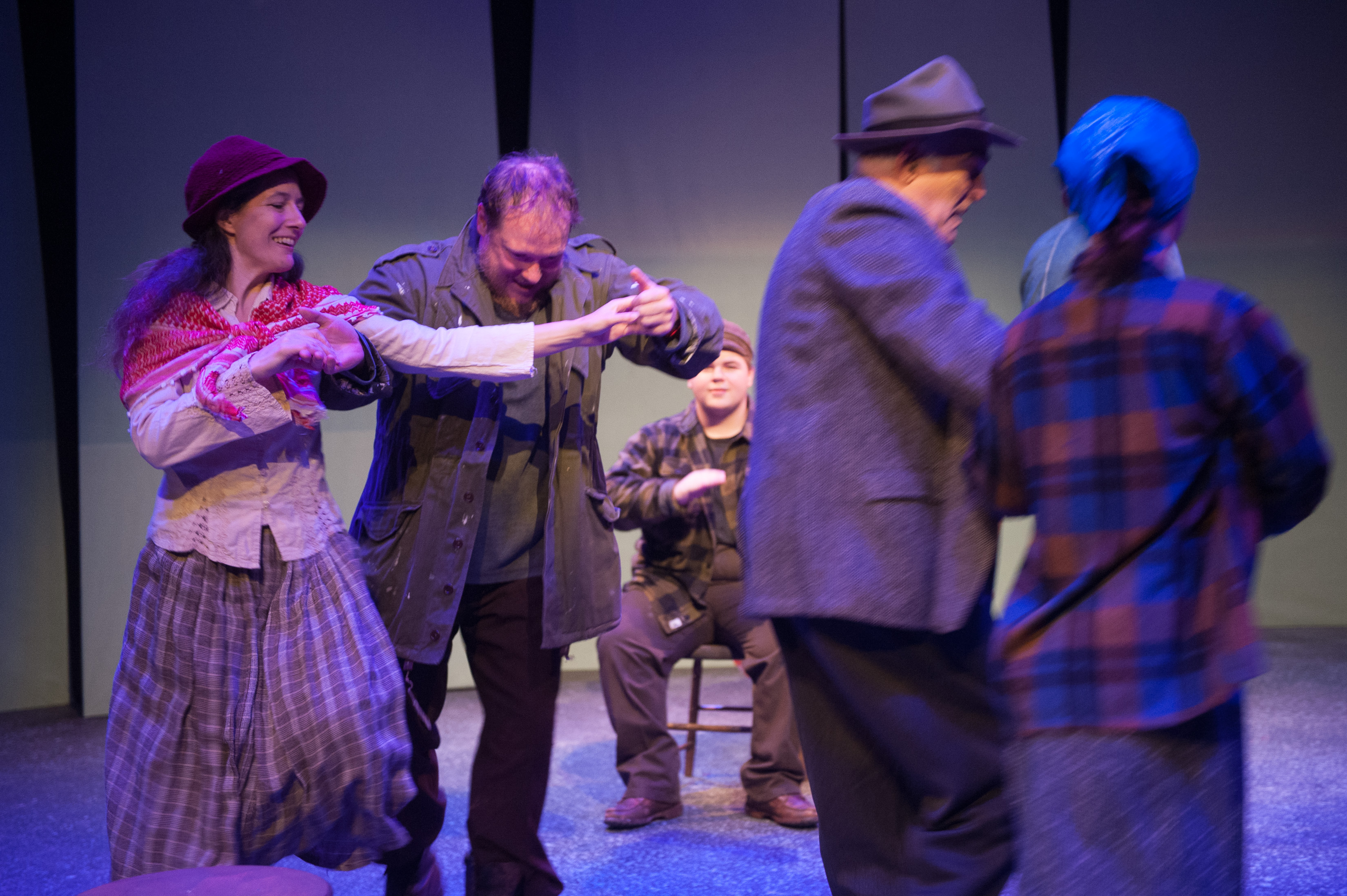 Robert Eddy, First Light Studios: Quebec Bill uses his fiddlin' and dancing to get info from bar patrons in this scene from Disappearances