Show Overview
CABARET
Tony-Award Winning Musical
by Kander & Ebb
"One of the great Broadway musicals of all time—an exhilarating, harrowing masterpiece." - Time Out
"Thrilling" - Associated Press; "Divinely, Dangerously Decadent" - NY Times
In a Berlin nightclub, as the 1920's draw to a close, the Kit Kat Klub's alluring Emcee invites us to forget all our troubles at the CABARET.
Explores the dark, heady, & tumultuous life of Berlin's natives and expats as Germany slowly yields to the emerging Third Reich.
Love, humor, sex, politics, transcendent music and Fosse-inspired Dance!
Featuring the choreography of Taryn Noelle. Directed by Tim Tavcar.
7:30pm Thu-Sat, 2pm Sun -July 11-28
A MainStage Production
Production Team
Directed by Tim Tavcar
Musical Director: Patrick Wickliffe
Choreographer: Taryn Noelle
Costume Design: Charis Churchill
Lighting Design: James McNamara
Scenic Concept: Travis George
Properties Design: Lauren Villarreal
Technical Director: Robyn Osiecki
Stage Manager: Lauren Villarreal
Featuring
Sam Balzac, Thomas Bergeron, Liz Davis, Jack J. Dwyer, Avalon Dziak, Bailey Forman, Elizah Hill, Alexa Kartschoke, Kathleen Keenan, Taryn Noelle, Teri Page, William Pelton, Hope Salvan, Timothy Sheridan, Rod Sigurdson and Adam Woogmaster
The Band
Dan Bishop - bass
Marie Dicocco - accordian
Mei Endo - trombone
Brandon Jones - trumpet
Sam Hooker, Dov Schiller - percussion
Barbara Wager - winds
Patrick Wickliffe - keyboards

Scoop Info
The Preview July 11 features a reduced ticket price!
Get the Full Story here
Buzz Info
"Stunning!" "Go See It!" "Breathtaking!" - These are some of what patrons are exclaiming.
Read Jim Lowe's Rave Review HERE
proud to be a Designated Vermont Arts Council Event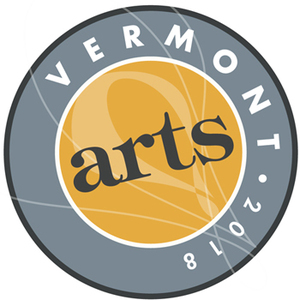 Media Info
A few production shots, courtesy of Robert Eddy, First Light Studios - to whet your appetite!