Show Overview
Urinetown-the Musical
Tony-Award Winning Musical
by Mark Hollmann & Greg Kotis
It's Monty Python Meets Les Mis! A fresh witty musical satire exploring greed, corruption, love and revolution. Laugh Out Loud Funny, the musical imagines a world where, after 20 years of drought, water and "water-closets" are controlled by corporations which employ the police to enforce the rules. Favorite songs include "It's A Privilige to Pee." Leading you thru the adventure: Officer Lockstock and his sidekicks Officer Barrell and Little Sally. Winner of multiple Tony, Obie & Lucille-Lortel Awards!
Check Out This Rave Review of our production in The Times Argus
And This Rave in Seven Days
A MainStage Production
Production Team
Director: Sarah Jane Schostack
Musical Director: Mark Howard Hanson
Choreographer: Steven Dean Moore
Lost Nation Theater is thrilled to bring back Mark Howard Hanson (musical director of 2015's Always, Patsy Cline) and Sarah Jane Schostack (director of last season's Mary Poppins) back once again to lead Urinetwon, while introducing the infectious energy of choreographer Steven Dean Moore to our audiences.
Also returning - Tim Tavcar as the machiavellian Caldwell B Cladwell, Kathleen Keenan as no-nonsense Penny Pennywise, and Taryn Noelle as dancin' dreamer Becky Two Shoes. Full cast below!
Scenic Designer: Lindsay Fuori
Costume Design: Johanna Pan
Lighting Design: Thomas Gunn

Stage Management & Properties: Ashley Rose Zoglman, Chelsea Taylor, AJ Bierschwal
Wardrobe: Megan Johnson
starring:
G. Richard Ames, Hannah Roberts Brown, JP Colletta, Jessie del Rio, Jordy Diaz, Madisen Johnson, Kathleen Keenan, Eric David Miller, Sarah Milnamow Taryn Noelle, William Pelton, Jennifer Sassaman, Tim Tavcar, Nick Wheeler
The Band
Keys— Mark Hanson Bass—Eben Bodach-Turner
Drums—Jeremy Kendall Trombone—Stephen Shires Reed—Barbara Wager
Scoop Info
Urinetown is one of the few truly original musicals. It is not based on any source material. Writer Greg Kotis was inspired while traveling in Europe. A student on a tight budget, he was confronted by "pay to pee" toilets. The rest, as they say, is history!
Urinetown's success is as improbable as its title. Debuting at the NY Fringe Festival the show was a surprise instant success. Word of mouth brought over-flowing crowds. The show tranferred to an Off Broadway, then transferred to Broadway. All in 2001.
Urinetown - the musical - is full of homage to other musicals and LNT's Creative Team is making the most of all of them!
How many will you spot?!?
In-depth info on LNT's production on our blog page - click here
Stay-Tuned for "the numbers" - the number of people working on the show, light cues, costumes pieces and other fun random facts
Buzz Info
"Spectacular! Hilarious Song & Dance Musical!" - The Times Argus Read Full Review Here
"…mixes rousing Broadway energy with comic spectacle." - Seven Days Read the Full Review
"Riotous & Infectious" - Variety
"Every Line Screams Comedy" - The Boston Globe
"You Must Immediately See Urinetown" - Talkin' Broadway
proud to be a Designated Vermont Arts Council Event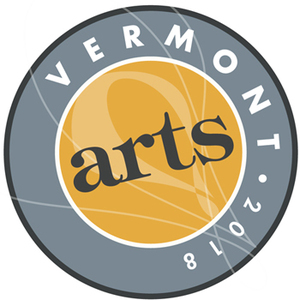 Media Info