Show Overview
Twelfth Night
by William Shakespeare.
"I was adored once too…"
Mistaken Identity, Music, Disguises, High-Jinx, Shipwrecks, and Love.

Viola loves Orsino. Orisno is besotted with Olivia, but Olivia falls in love with Viola (who's in disguise as a man).
Meanwhile, Olivia is doted on by Malvolia.
Now enter Viola's twin Sebastian ...and… heartfelt hilarity ensues!
The Bard's Best Romantic Comedy. "Masses of Fun" ~Time Out
Get the Full Story Here Hear from director Amanda Rafuse Read Jim Lowe's Review of LNT's Twelfth Night

A MainStage Production
Production Team
William Shakespeare is Back on LNT's Stage!
Directed by Amanda Rafuse
Music Composed by Kathleen Keenan
Scenic Design by Ellen E Jones
Costume design by Charis Churchill and Cora Fauser
Lighting design by James McNamara
Sound design by AJ Bierschwal
featuring:
Laura Michele Erle, Kate Kenney, Damian Leverett, Robert Nuner, Christopher Scheer, Molly Walsh, Nick Wheeler, Courtney Wood

Production Stage Manager: Ashley Rose Zoglman Asst Stage Manager: Chelsea D Taylor
Assistant Directors: Anna Leverett, Sofia Carfaro
Wardrobe: Megan Johnson
Production Assistant: Simon Kennedy

Scoop Info
In this 30th Season, LNT welcomes many old friends back to the creative family, while still introducing audiences to new artists.
Returning to Design Twelfth Night are:
Ellen E Jones (first show: 1995) Cora Fauser ( first show: 1997); James MacNamara (first show: 2007); Charis Churchill (first show: 2012)
Returning to the LNT Stage:
Robert Nuner (2004), Kate Kenney (2006), Christopher Scheer (2009), Molly Walsh (2012) and Courtney Wood (2015) Laura Erle & Nick Wheeler (2017),.
Joining LNT for the first time:
Director Amanda Rafuse; actor & musician Damian Leverett; assistant directors Sofia Carfaro and Anna Leverett
Buzz Info
Read Arts Editor Jim Lowe's Feature in The Times Argus on LNT's Twelfth Night Here
"Peerless Comedy" - The Guardian "Shakespeare's Greatest Comedy" - New York Magazine
Read The Times Argus Review of Twelfth Night Hear from our Audience Members
Proud to be a Vermont Arts Council Designated Arts Event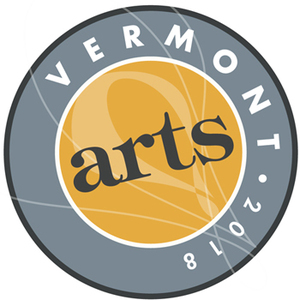 Media Info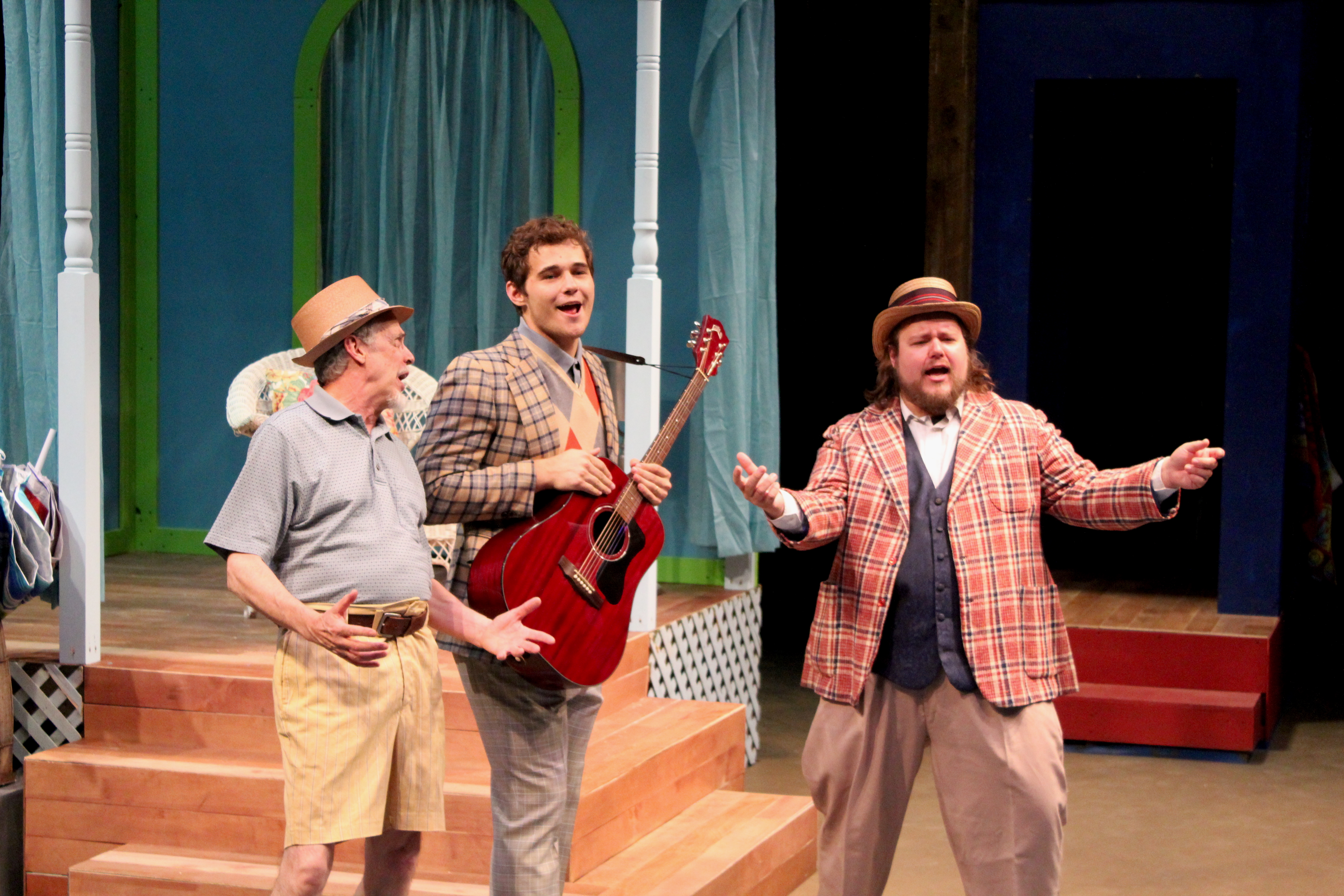 The clowns (Bob Nuner, Damian Leverett and Nick Wheeler) create a caterwauling!
(photo AJ Bierschwal)
See More Photos HERE