Tim Tavcar on Sondheim - and saying "So' Long"
October 12, 2022
Tim Tavcar Announces His Retirement from The Stage!

After 25 years being part of this magical creation called Lost Nation Theater I have decided to retire from the onstage aspect of my work in the theater in Montpelier.
I announced my retirement from the stage back in Northeast Ohio after a spectacular production of the musical Something Rotten earlier this fall. It was a fine production with an incredible ensemble and it seemed to me to be the ideal time to say farewell to my role as an actor.
The same is true of LNT's production of Side By Side By Sondheim, currently running through October 23rd.
Sondheim is my favorite musical theater creator and I have been blessed that Kim and Kathleen contracted me to direct so many of his works here.
This production is every bit as special to me as those in the past.
Considering the fine cast and creative team working together for this iteration of the show I first directed at LNT 25 years ago, I am delighted to reunite and work with this amazing company, all of whom I have had the pleasure of creating with in past productions.

In crafting this joyful celebration of Sondheim's music once again, the K's, as they are affectionately known, have unfailingly provided an environment in which everyone's contributions are noted, appreciated and often incorporated in the finished product.
That ethic has contributed immeasurably to my personal and professional growth as a theater artist.
I look forward to maintaining my connections here and to continue to be of whatever use I can in assisting in furthering LNT's glorious, award-winning theatrical successes. I will forever keep my friends and colleagues in Montpelier close to my heart.
See you at the theater!
With love and respect
–Tim Tavcar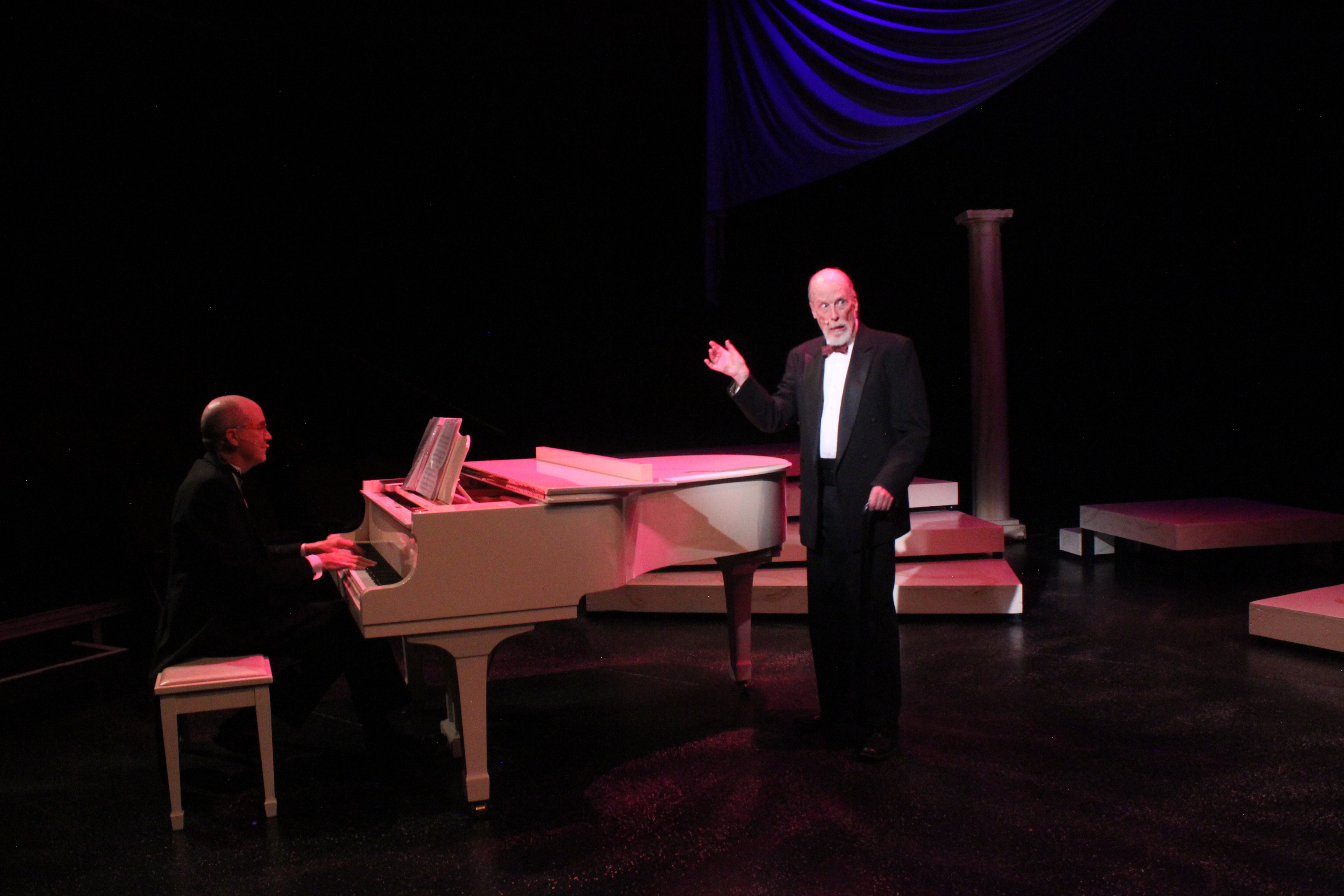 Tim performs "I Never Do Anything Twice" in Side by Side by Sondheim with musical director Tim Guiles
(photo courtesy of Kelly Daigneault)