March 16, 2020
Lost Nation Theater Programming & Event Updates

The sun is shining which gives us all hope as we deal with the ever-evolving realities of Covid-19/Coronavirus.
However, as directed by the City of Montpelier Lost Nation Theater has canceled all events at least through the end of March.,
We've postpone our first show of the season, Gruff-the Musical.
Thankfully, the City granted us permission to extend our season into the late fall/early winter to make up for this postponement.

(Murphy's Law at work: no sooner had we announced we'd be open then the City of Montpelier would evaluate the evolving information and decide to close its facilities – including LNT – to the public.)

So what does all this mean right now for LNT ...
We will "hold" the auditions/interviews for Frozen jr via video submission. Get info on how here: lostnationtheater.org/intense-camps.

The Volunteer Orientation & Recruitment Party is postponed indefinitely.

Our co-production with Kellogg Hubbard Library and Geof Hewitt "The Anything Goes - Climate Change Poetry Slam" on April 29 is cancelled.

Our 5th Annual Spring Indoor Egg Hunt is cancelled.

We are waiting to see how the situation develops before deciding if we need to make adjustments to the Summer Youth Musical Intensive Performer Auditions and Technical Interviews scheduled for Sun, April 26th.

We hope to open our 2020 Season (and 32nd at Montpelier City Hall Arts Center) on May 28 with Lauren Gunderson's The Revolutionists.
(This plan currently has the approval of the City.)

These are obviously drastic measures which will be difficult for us to weather – particularly financially. But the health and safety of our audience, artists, staff, and students is of paramount importance.

We are determined to do our part to mitigate this global health crisis – and find ways to bolster our community's spirits as we are able.
What that may look like, we don't know yet, but we're thinking!

Thank you for your patience and forbearance with scheduling, rescheduling, and all the uncertainties. As Frozen 2's big song says, we are "Into the Unknown!"

We are so grateful to our season ticket holders, sponsors, volunteers, and patrons for standing with us through this. We will get information to you as soon as we have it.

If you have any questions, please email: info@lostnationtheater.org. or call 802-229-0492.
Our offices are closed to the public, and we may be working remotely – but we'll get back to you as soon as we possibly can.

In this time of crisis, it's great to know that you have friends and a community surrounding you - even if you can't hug 'em or have them see your show!
Thanks for being here!
And keep washing your hands!!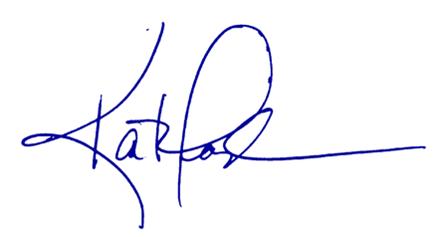 - Kathleen Keenan
Producing Artistic Director
Broadway has also closed down through Mid-April. It's expected that several shows won't actually make it back.
We hope that LNT will survive this moment with the help and support of our Vermont community.

If you are able to consider a donation now to help offset our inability to earn income, we'd appreciate it. Any amount helps! lostnationtheater.org/donate

Or consider buying a gift certificate for yourself or friends to use when we reopen! lostnationtheater.org/gift-certificate

Thanks!