Thanks For A Great 2019 Season
October 20, 2019
Thanks for a Great 2019 Mainstage Season
and stay tuned for upcoming special events!
Wow! Where did this year go?
Well, it went into 5 Mainstage shows, 3 Youth Productions, and plethora of special events - from hosting NEFA's Creative Convention in June, to the Kick-Off Cabaret and spring Egg Hunt, back in March, to our Tony-Party, to Toby McNutt and most recently Abby Paige's Work In Progress sharings.
Plus all the artists whose work hung in our Lobby Gallery this season.
We are so grateful to all the creative folks who worked with us - on-stage and off - to make this an extraordinary season of collaboration and quality.
We are grateful to the parents and guardians of all the students, who made their participation possible.
We are so grateful to our audience for coming and appreciating - and the sponsors who also made it all possible.
And finally - to the photographers who captured these moments!
Stay Tuned! Special Events and the Announcement of our 2020 Season coming soon!
LNT-Aid takes the stage November 21.
Followed by Stories for the Season December 18.

For those of you wondering - due to a perfect storm of events, some good (like weddings) - others not so good (like illness) - The Poe Spooktacular is not happening in 2019!
Meantime, we'll be hosting many a "guest event" in the space - including Hunger Mountain Coop, Voting, and craft fairs!
And enjoy these reminders of wonderful shows in 2019: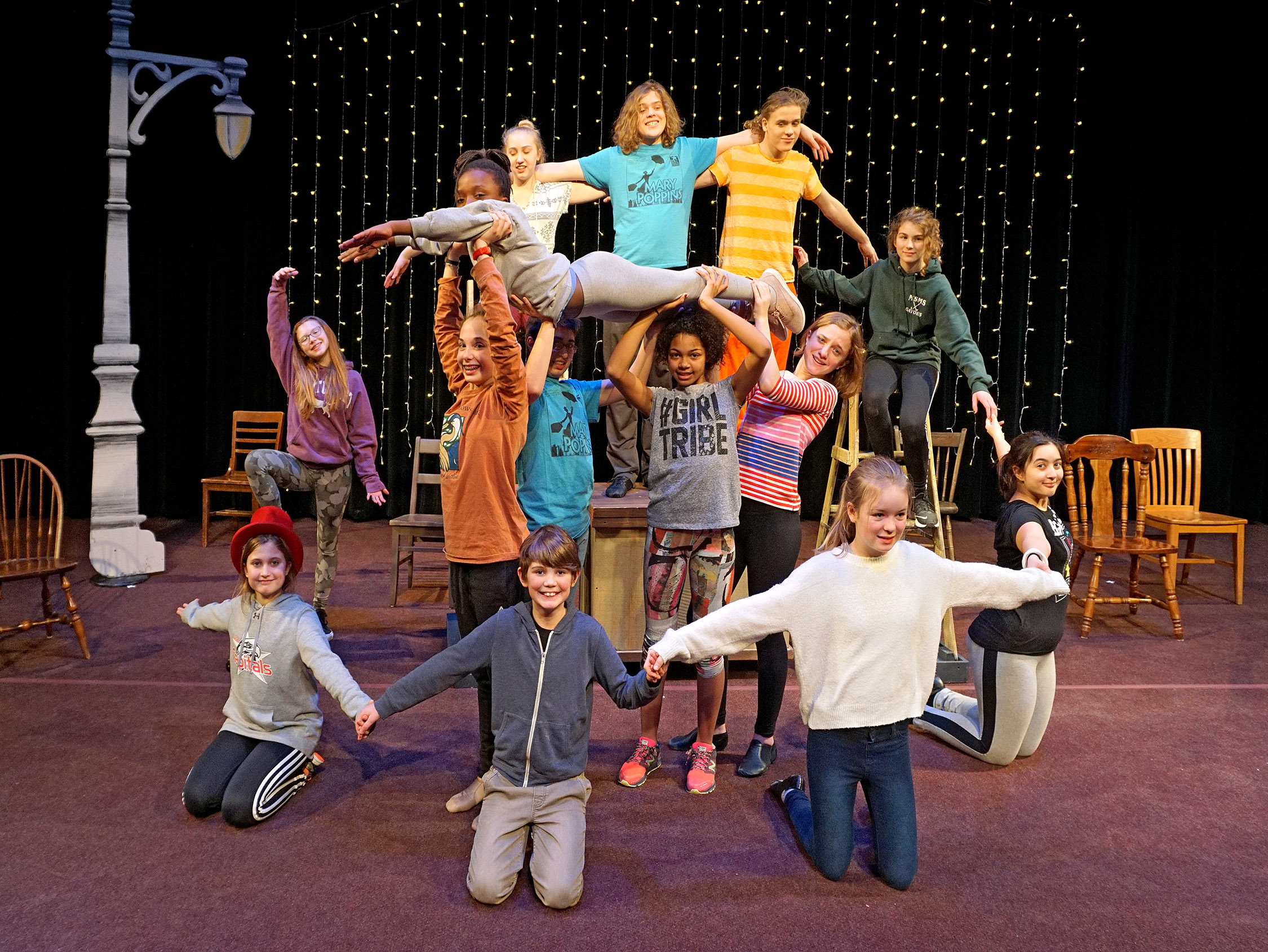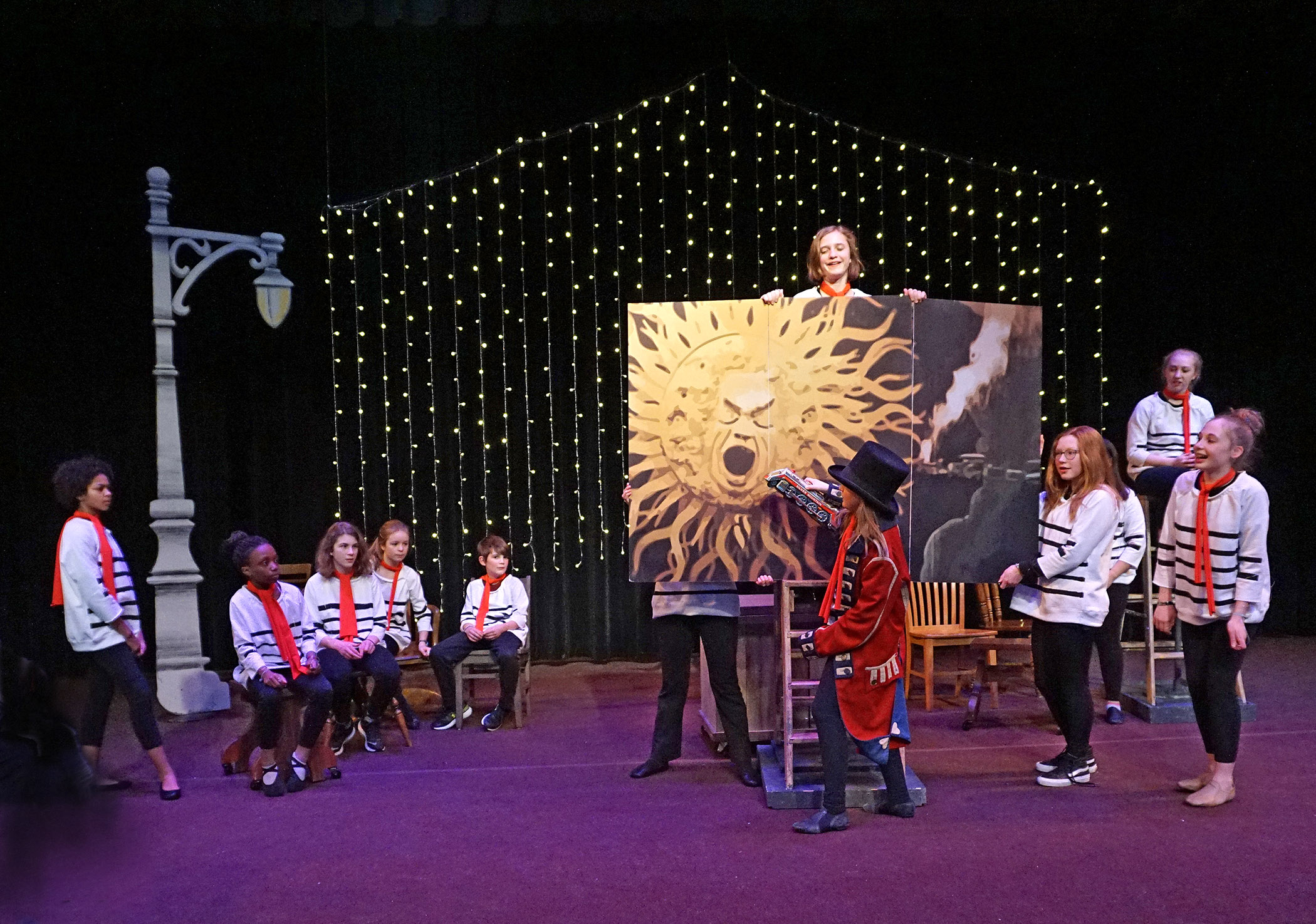 The Impossible Voyage - our Winter Break Dance Theater Production Camp in rehearsal and performance.
pics courtesy of Mike Furey
Directed/Choreographed by Taryn Noelle.
Scenic: Kim Bent & Robyn Osiecki; Costumes/Props: Mary Dobbins Lighting: Stevie De; SM: Simon Kennedy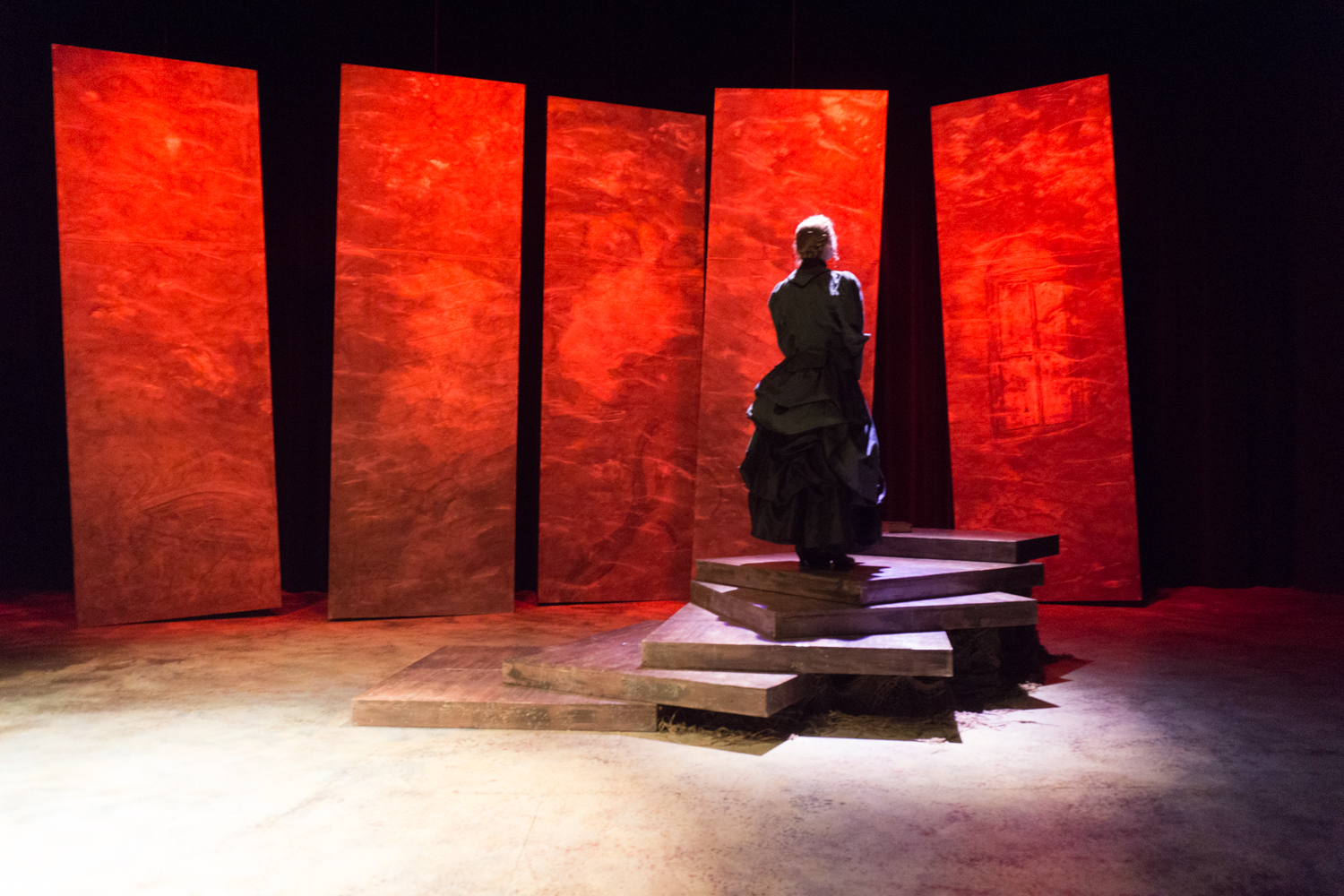 john Snell captured this moment from The Turn of the Screw
directed by Kim Allen Bent
scenic design: Donna Stafford, costume design Charis Churchill, lighting design David Schraffenberger
SM: Stevie De. Featuring Laura Michele Erle and Christopher Scheer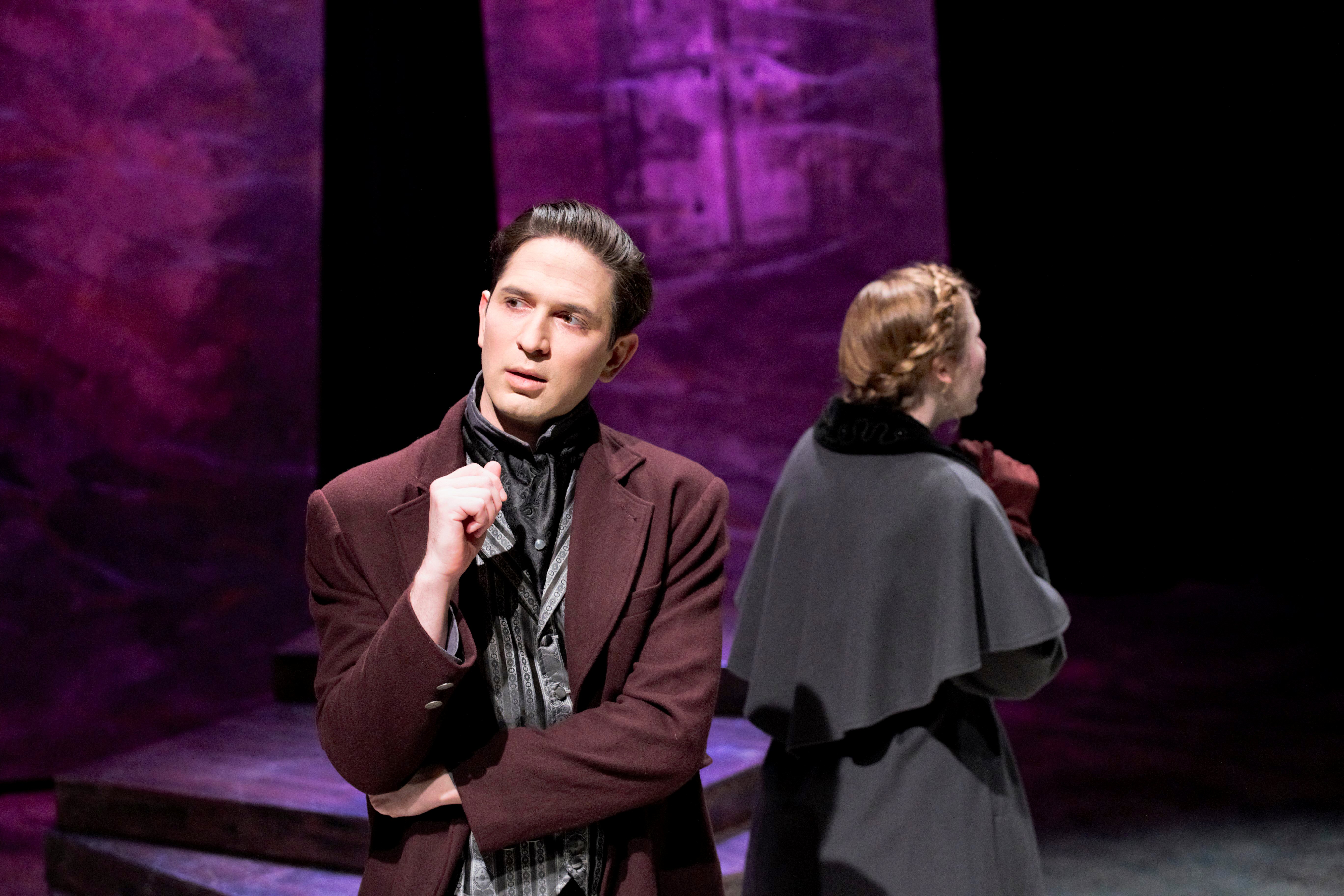 Another image from Turn of the Screw. By Danielle Wirsansky.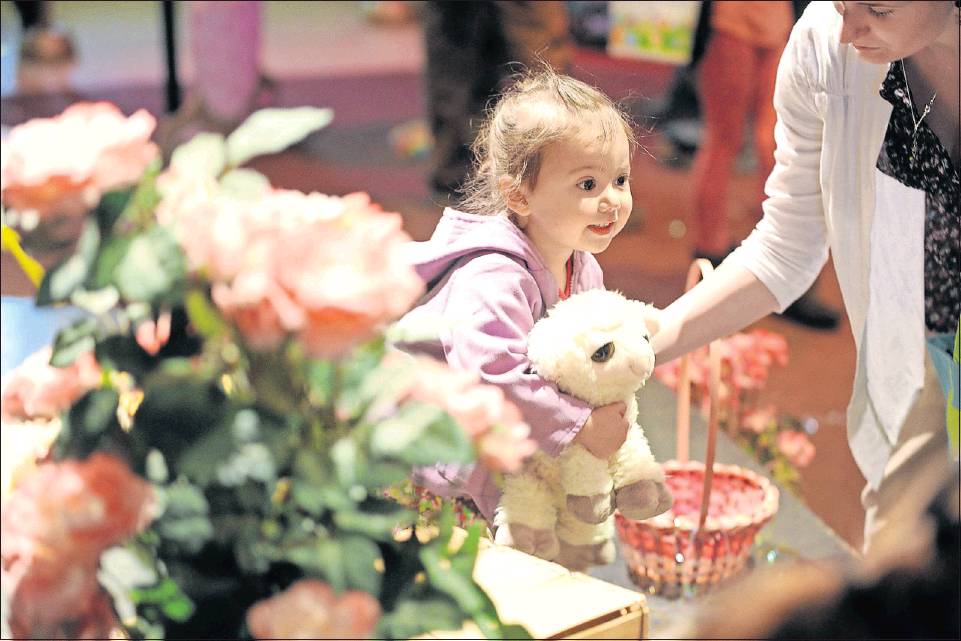 Jeb Wallace Brodeur of the Times Argus captured a young participant at the spring egg hunt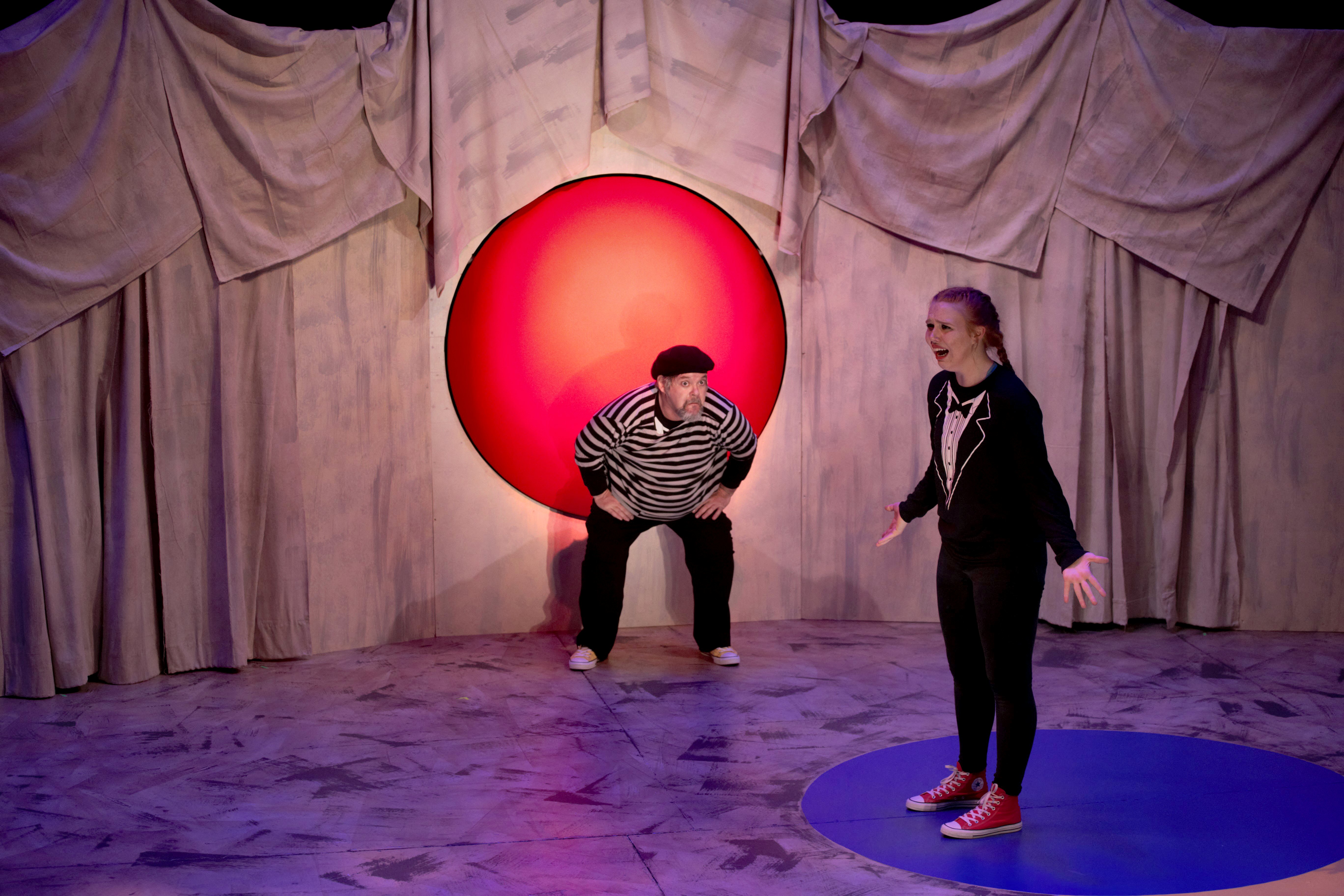 We hit it on the nose with The Complete History of Comedy -Abridged!
photo courtesy of Danielle Wirsansky
Directed by Kathleen Keenan
scenic design: Donna Stafford, costuming Cora Fauser, properties & sm: Stevie De; Lighting & Projections Samuel Biondilillo
sound design Jacob Graham; fight choreo: Dan Renkin, mime coach: Rob Mermin; ASM Nick Veldey.
featuring: Dan Renkin*, Liz Davis, G. Richard Ames
*member Actors Equity Association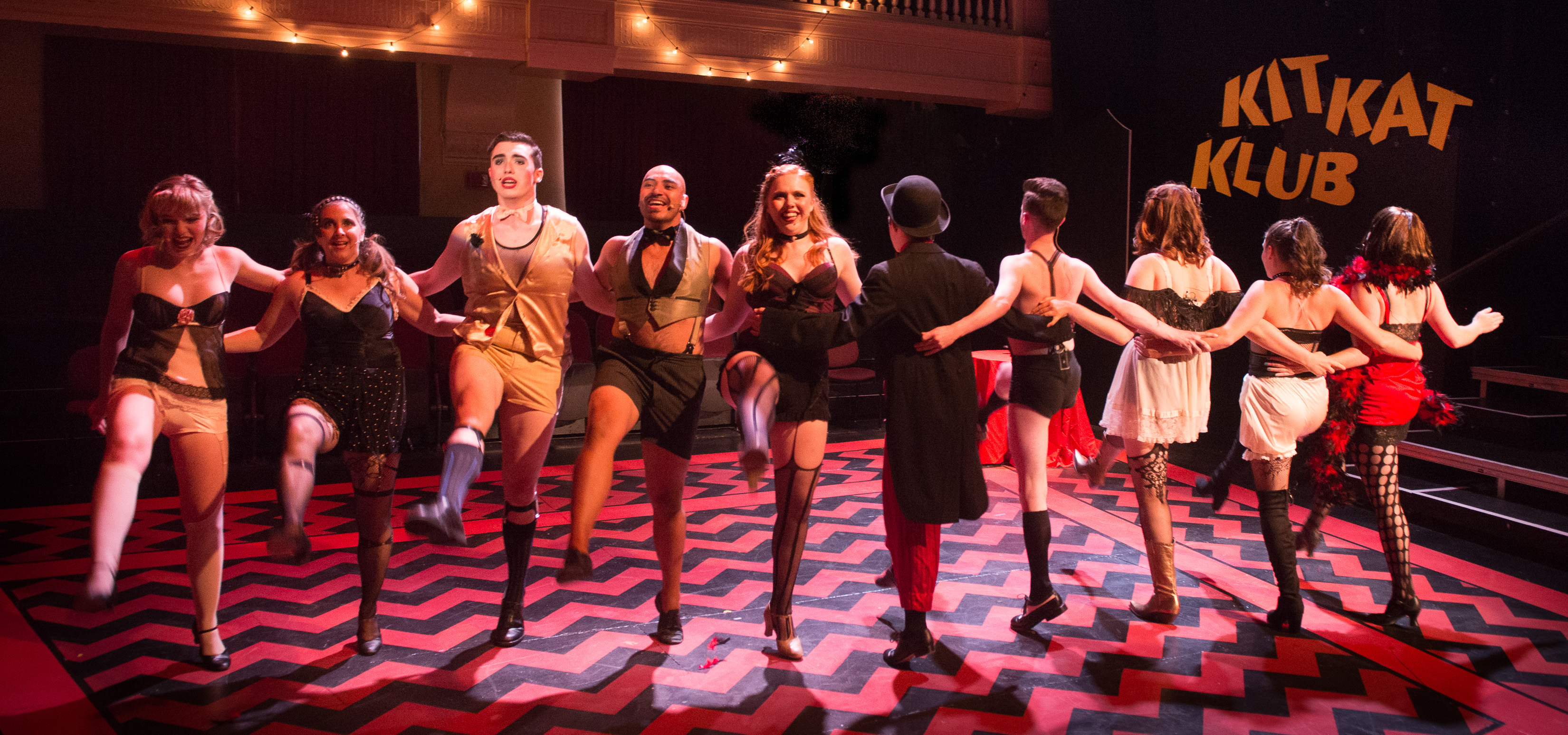 Robert Eddy, First LIght Studios captured this moment from CABARET
Directed by Tim Tavcar. Music Director Patrick Wickliffe Choreographer: Taryn Noelle
Costume Design: Charis Churchill; Lighting Design: James McNamara; Scenic Concept: Travis George Properties Design & PSM: Lauren Villarreal
Featuring: Sam Balzac, Thomas Bergeron, Liz Davis, Jack J. Dwyer, Avalon Dziak, Bailey Forman, Elizah Hill, Alexa Kartschoke, Kathleen Keenan, Taryn Noelle, Teri Page, William Pelton, Hope Salvan, Timothy Sheridan, Rod Sigurdson and Adam Woogmaster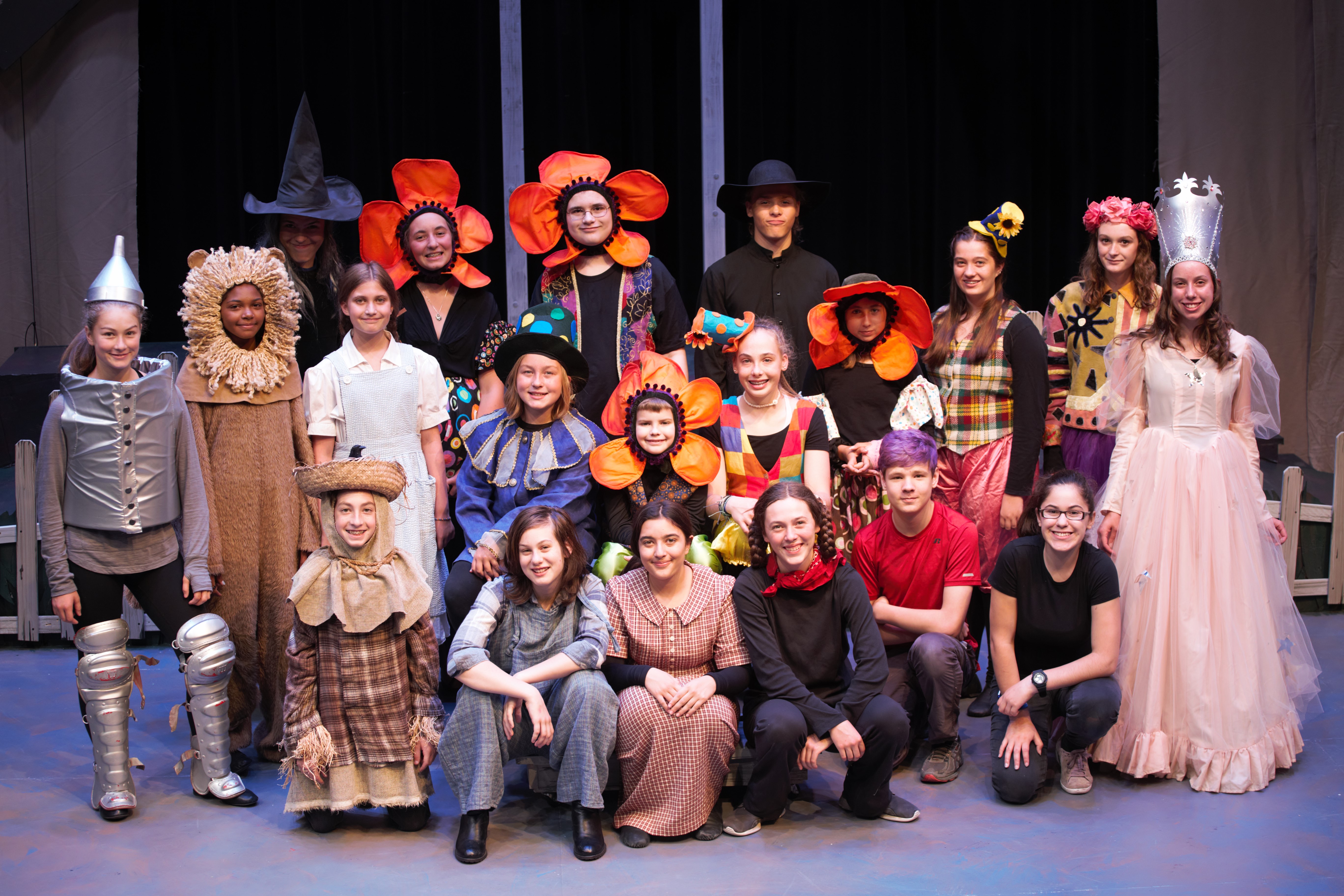 The students who created The Wizard of Oz
directed by Kathleen Keenan & Taryn Noelle; Musical director Tim Guiles
Assisted by AnnaMaria DiPietropaolo
Scenic Designer & Instructor: Clay Coyle; Lighting Design & Instructor: Charlotte Seelig
costumes: Charis Churchill & Cora Fauser; Properties: Ann Harvey
SM: Nick Veldey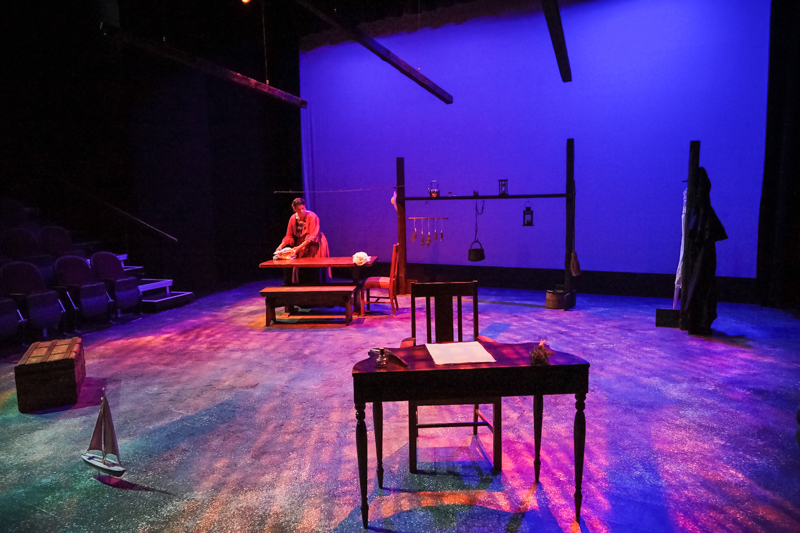 Wayne Fawbush captuerd this beautiful photo of Shakespeare's Will in performance
Directed by Eric Love
scenic design: Kim Bent; costume: Jan Bodendorf; lighting: Charlotte Seelig; sound design Eric Love
properties: Kim Bent, Hayden Chritansen; Eric Love; Scenic Artist: Donna Stafford; SM: Hayden Christiansen
starring Margo Whitcomb
and some more shots of Kids programs and special events: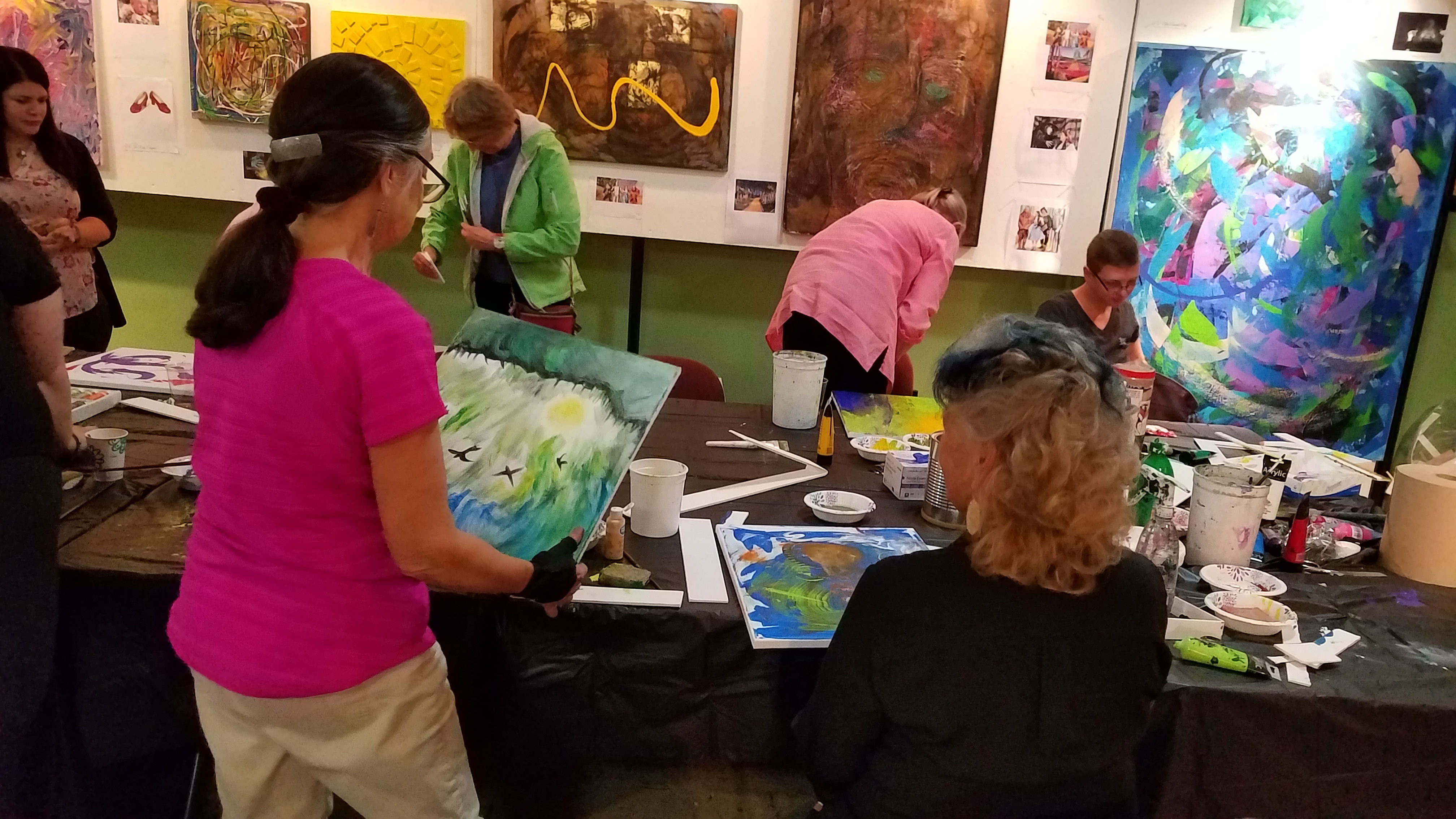 paint n sip led by Arthur Zorn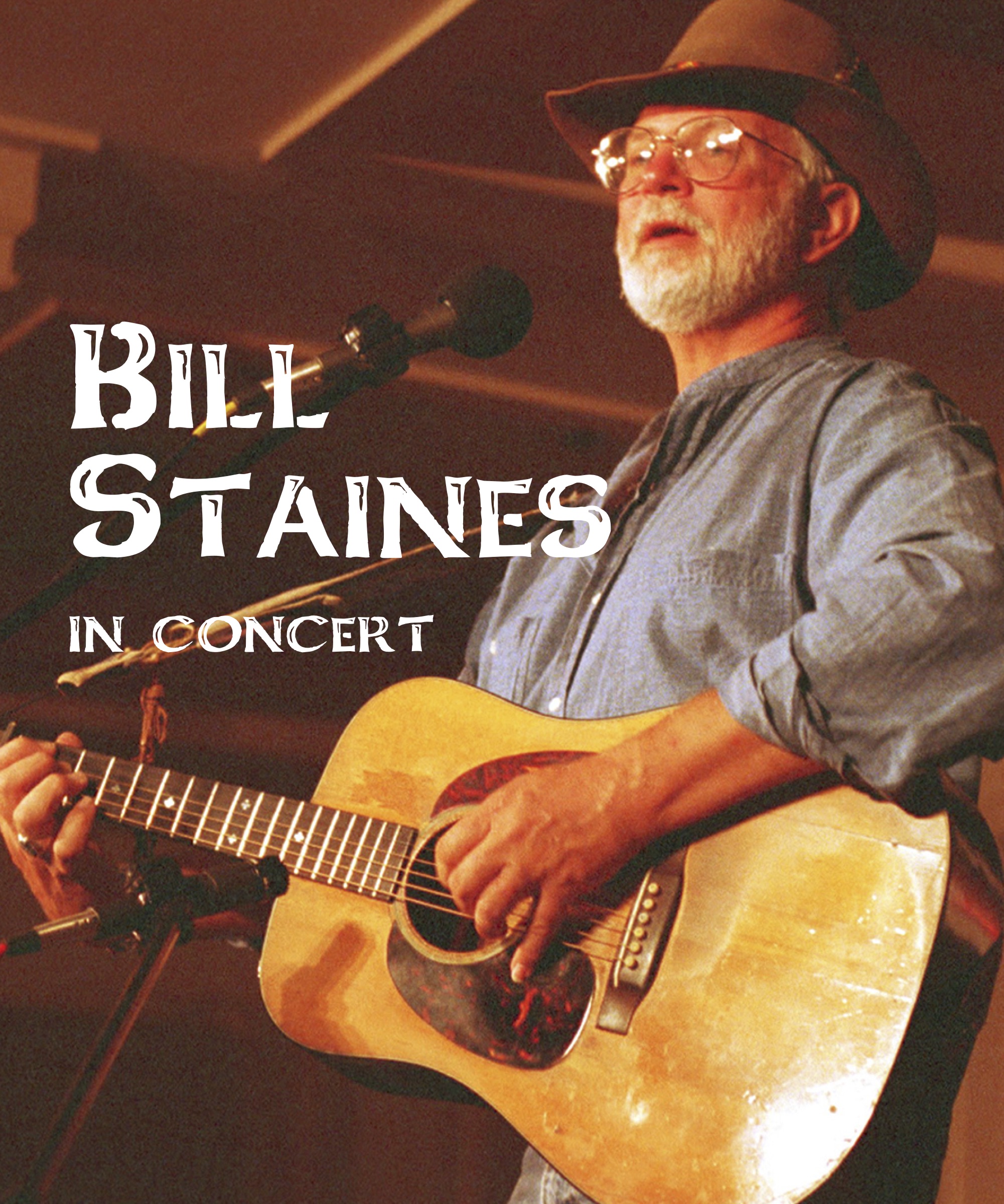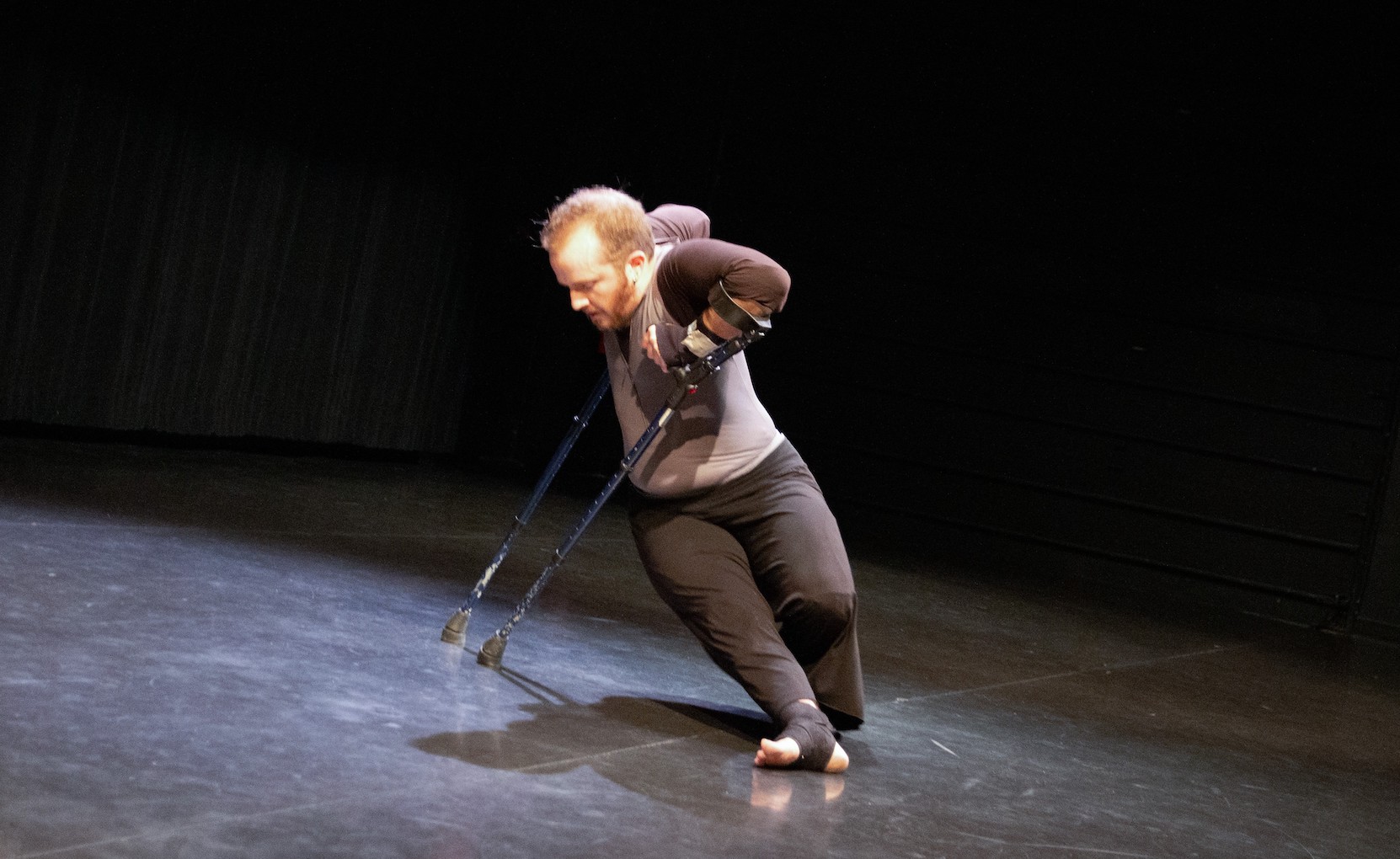 Toby MacNutt at LNT in July
and finally - our ultimate show of 2019: Pride & Prejudice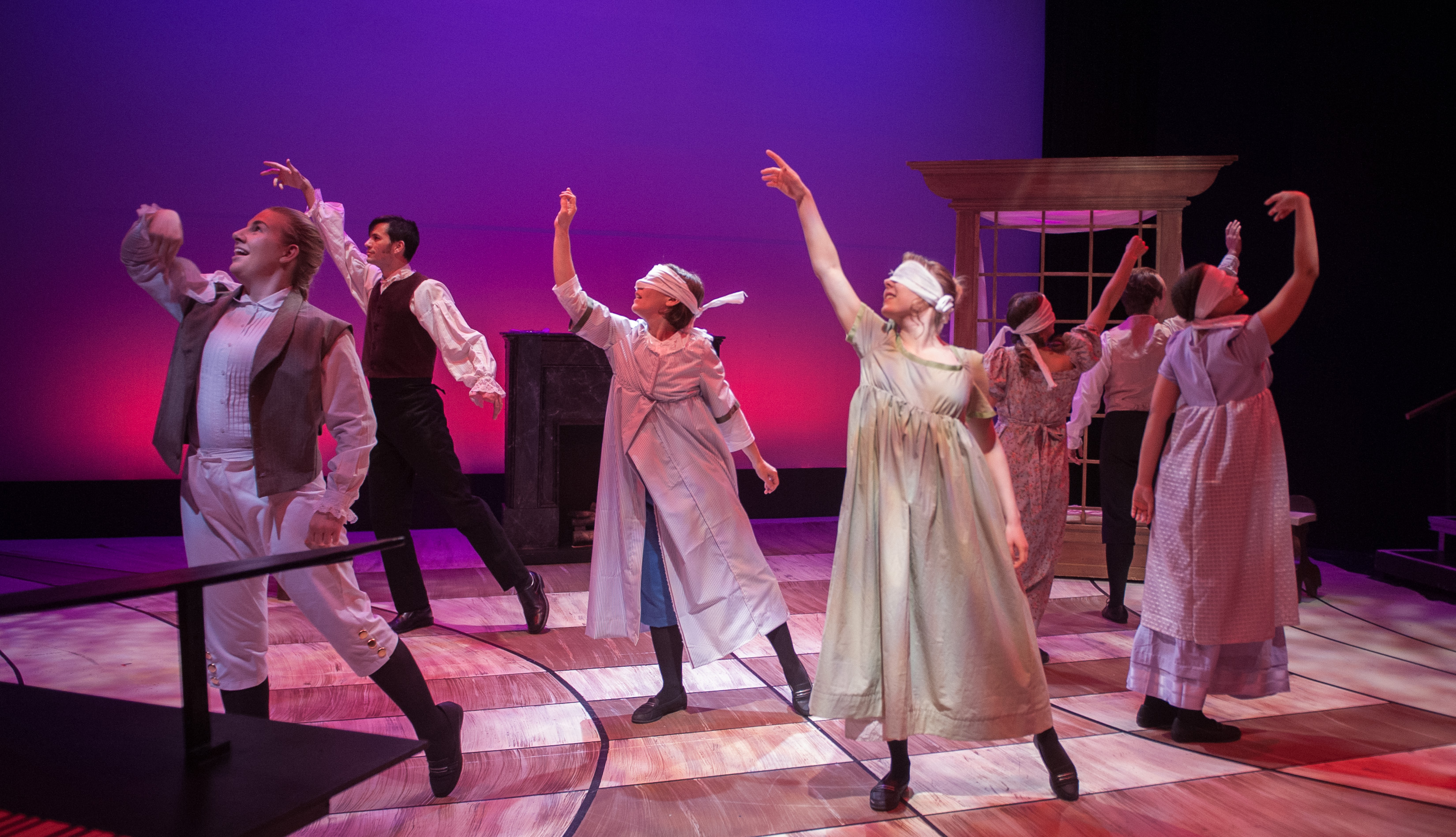 photo: Robert Eddy, First Light Studios
Directed by Kathleen Keenan
scenic design: LIndsey Baldwin; costumes Cora Fauser; Lighting Joyce Liao; Sound: Tom Shread
choreography: Taryn Noelle; Dialect Coach Christopher Scheer; PSM: Tanner Lias
featuring: Aaron Aubrey, Kim Allen Bent, Essence Brown, Alex Carr, Elizah Hill, Abby Paige, Anna Rock, and Katie Philips