Taryn Noelle at LNT
March 10, 2022
LNT Is Psyched to Welcome Taryn Noelle Back for 2022
The award-winning and oh so popular "quadruple threat" (or is it really quintuple? octuple??) actor-dancer-singer-choreographer-director-teacher-songwriter... will be leading several of LNT's 2022 Youth Theater/Theater Dance Education Programs and will be back on our Mainstage this Fall!


This 'cover photo' (to your right, courtesy of Robyn Osiecki) shows Taryn getting a little inspiration from Kim Bent's Teddy Bear for their adaption of AA Milne's stories into our just completed "Back to the 100 Acre Wood: Winnie The Pooh Revue" dance-theater production camp.
For this youth dance theater camp (which has been a staple in LNT's programs since 2016), Taryn - assisted by Brandy Perez, and AnnaMaria DiPietropaolo - taught 11 dances to ages 6-20, going from page to stage in just one week.
Of course, directors Keenan & Bent, designers Todd Hanley, Cora Fauser and the rest of the company were working on the show much longer, but it was quite a feat.
Taryn is so comfortable on any stage, one quickly recognizes that the very diversity of her performing skills defines her and clearly places her in a field of her own.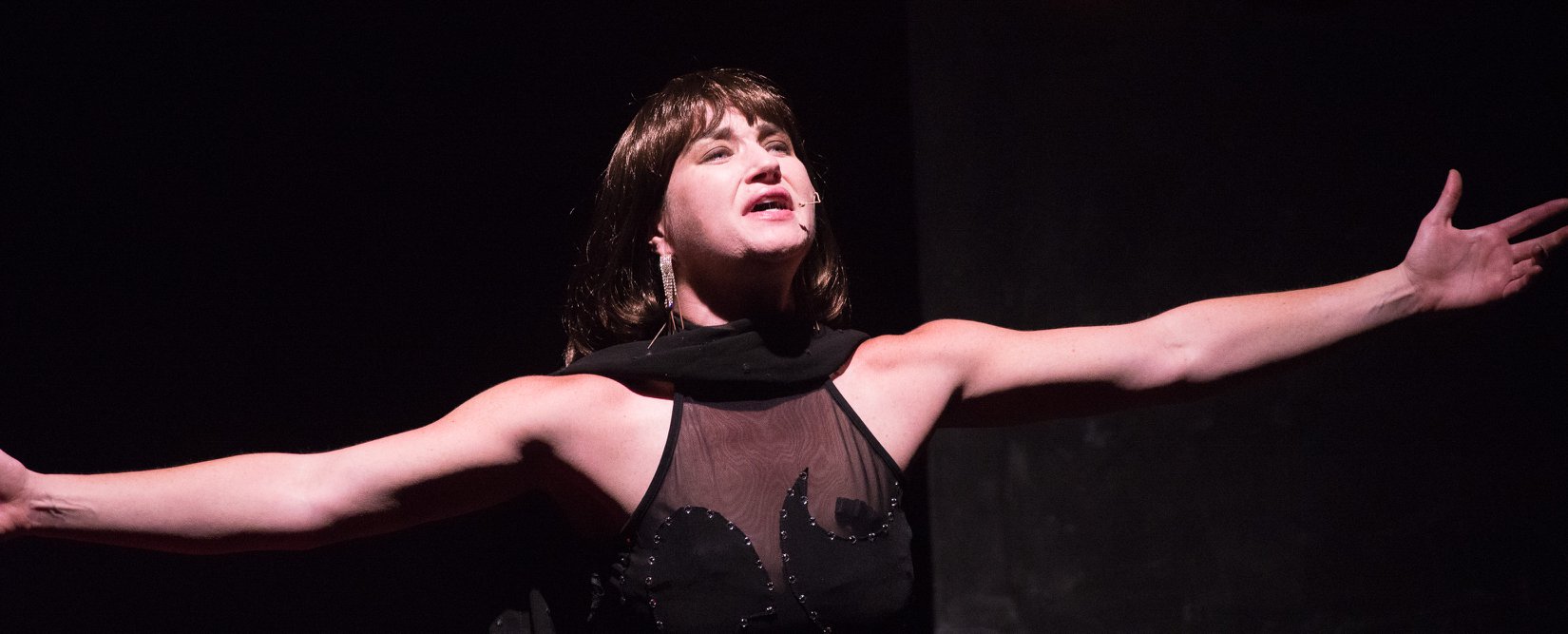 Taryn as "Sally Bowles" in LNT 2019 production of Kander & Ebb's Cabaret.
Photo courtesy of Robert Eddy, First Light Studios


"Nothing is static in the way I view the world. I see everything in terms of movement and energy" always moving, always alive. I learned this early on"
- Taryn Noelle

What's next for Taryn at LNT in 2022?
First More Education Programs:
Taryn and Brandy are teaming up once more for TWO sessions of the half-day camp "Theater Play for Every Day" - an introductory camp for ages 6-9.

For the First time, a spring session (April 18-22) is available in addition to our summer session ((July 11-15).

Taryn is the director/choreographer for these camps and creates a fun story for participants to work on whilst they learn new skills and immerse themselves in the creative, imaginative works of theater.
Then in August, Taryn will serve as one of the primary teachers and lead choreographer for our most advanced youth education program: our August two-week musical theater intensive.

In 2022, the show will be Frozen Jr.
(This is the show we were to do in 2020)

The stage adaption of the movie is not only brilliant in how it has created a strong ensemble that allows a spotlight to be shone on each of the performers) it has created loads of opportunities for exciting, inventive choreography.
The two-week intensive is by audition.
Auditions will be held for acceptance into the program April-May, and once the ensemble is chosen, specific callbacks for specific roles will be held in late June or early July.
(All the details on all our camps are available here.)
And MainStage Performance Rumors?
We haven't officially locked down the show - but look for Taryn to be singing, acting, and dancing this Fall in a fabulous revue of the work of Stephen Sondheim.
What we CAN officially say, is that Taryn is on board (along with Cabaret musical director Patrick Wickliffe)
Stay tuned for the details which will be announced soon.
In the meantime, we are so proud to salute Taryn as one of the wondrous Warrior Women of Lost Nation Theater.
Check out Taryn's Website for more info and ways to purchase her albums, etc.
"Taryn Noelle is a total pro and a true triple threat. She is a great dancer, singer, actor with a stunning stage presence and a huge emotional range."
- Gregory Ramos, Acclaimed Stage Director, Choreographer and Performer
LNT is highlighting pioneering women (of theater & dance) on its facebook and instagram pages.
Keep up with the blog for more profiles on LNT artists.