December 23, 2019
Stories for the Season '19 was a blast!
Thanks to Robert Lizzari, Lizzari Photographic for Capturing the Evening
Wishing everyone the quiet blessings of this magical season
and may the memories you create become wonderful stories of your own.


We are so grateful to all the performers, technicians, and volunteers who decorated for making the evening possible.
So Thank You Bennett, Carol, Chris, Diane, Kim, Kim, Laurie, Mark, Maura, Mike, Mike, Natasha, Rick, Robyn, Selah!

We'll start "backwards" with a full cast shot - performing Here Comes the Sun led by Mike Manion: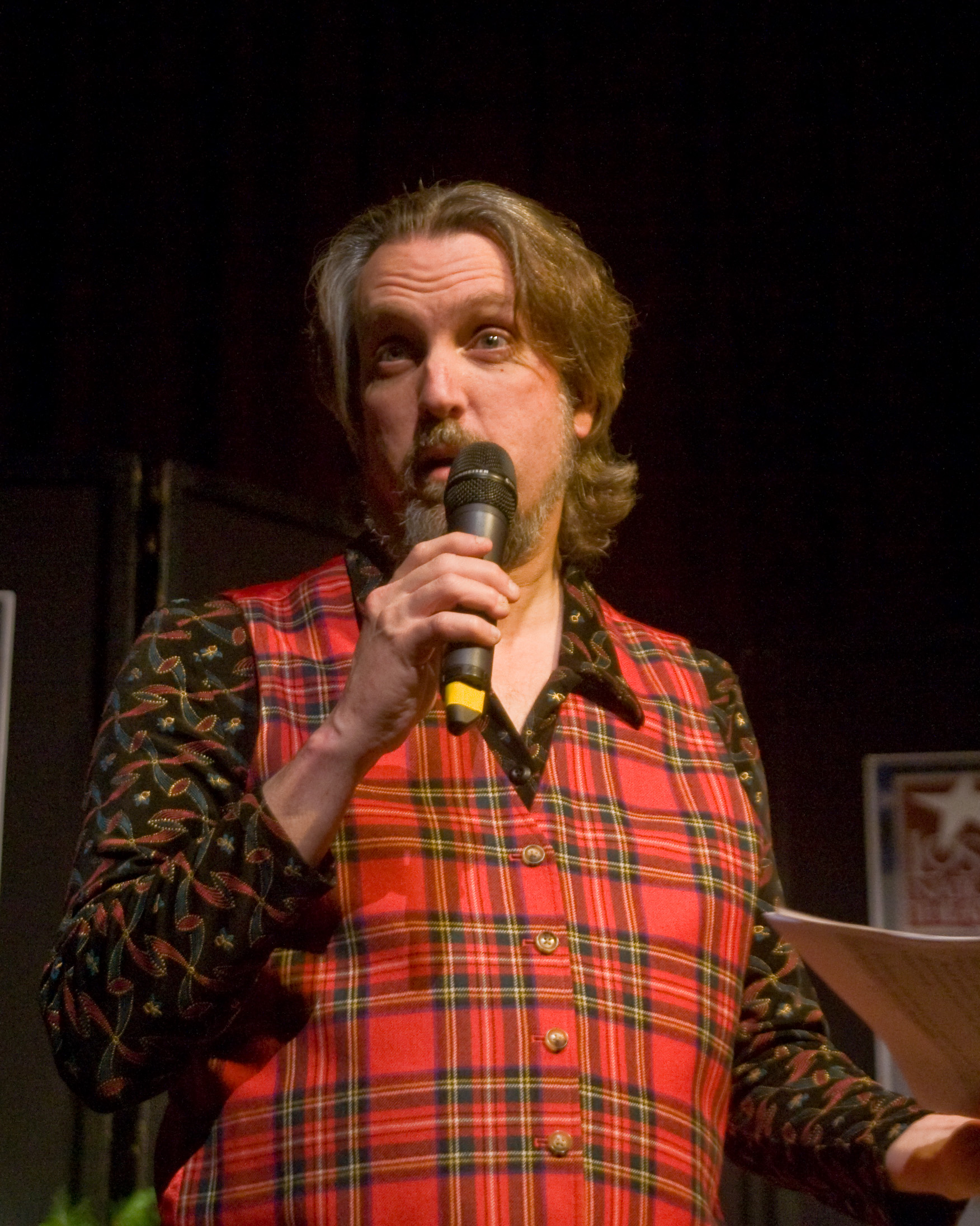 Rick Ames - our emcee and performer - opens the show!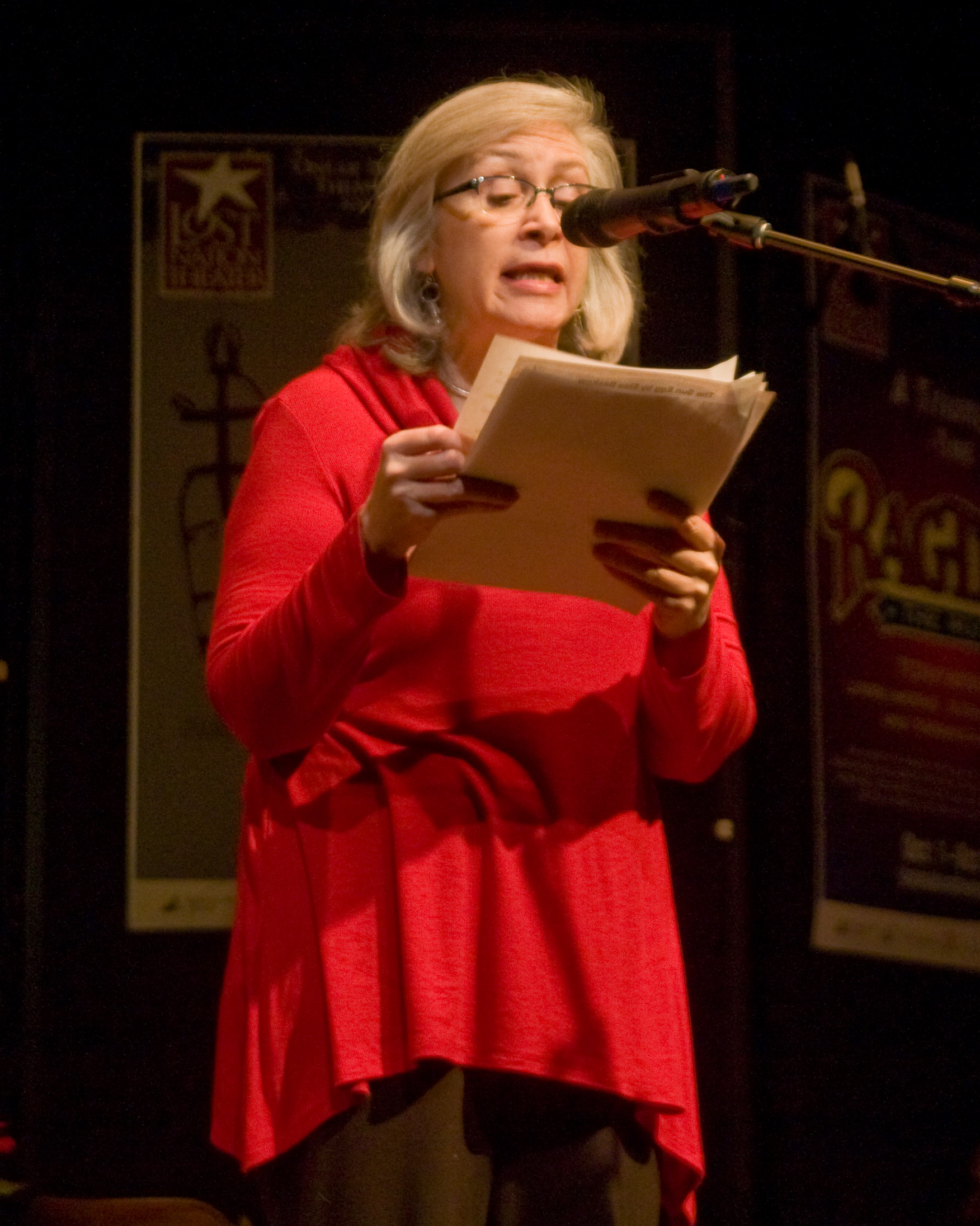 Maura O'Brien channels her "Zuzu" voice to read "the Fairy" lines in The Sun Egg


Founding Artistic Director (and native Vermonter ) Kim Allen Bent
reads an Abaneki Tale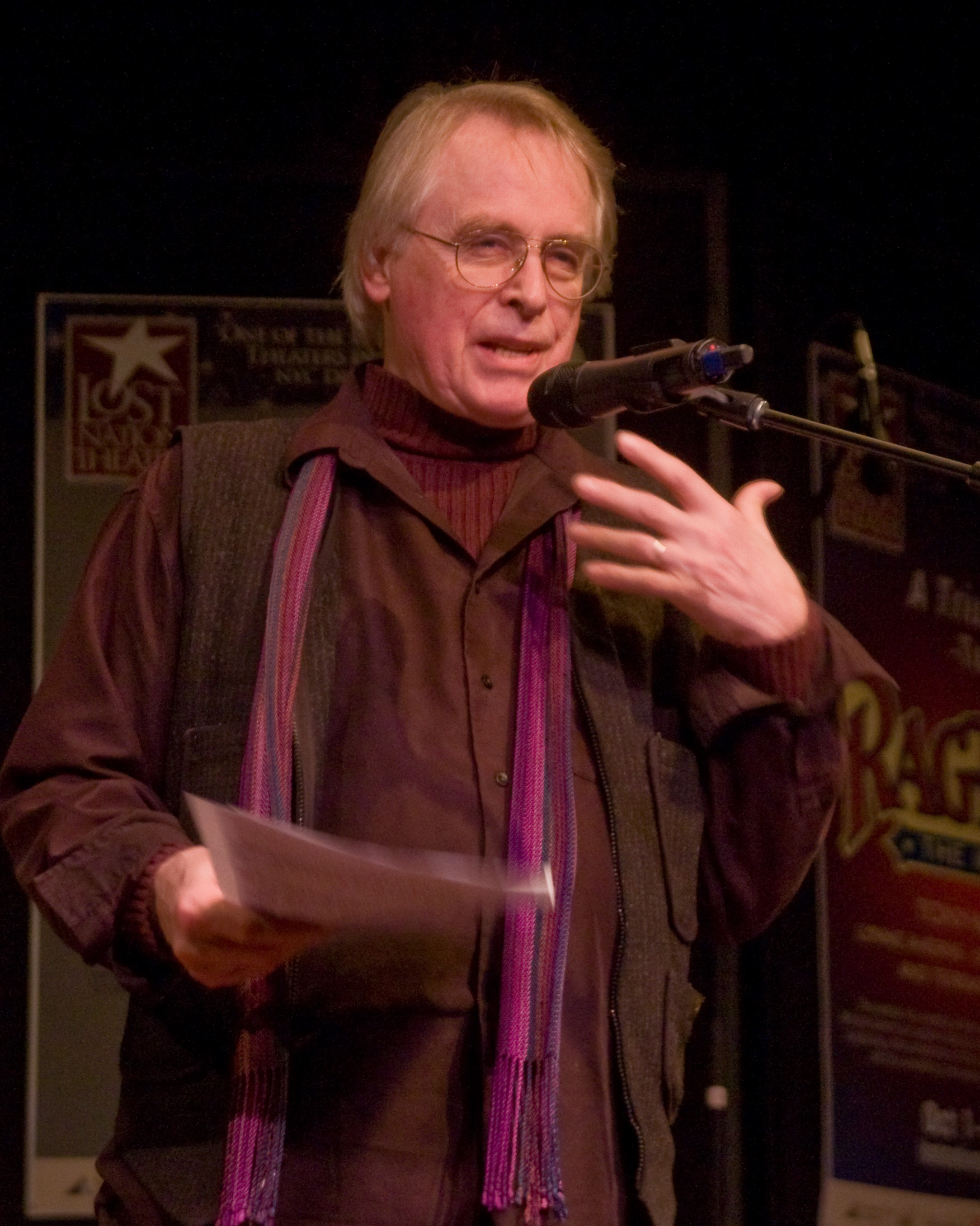 LNT Youth Camp "veteran" (since 2013) Selah Northrup reads
The Children of the Snow.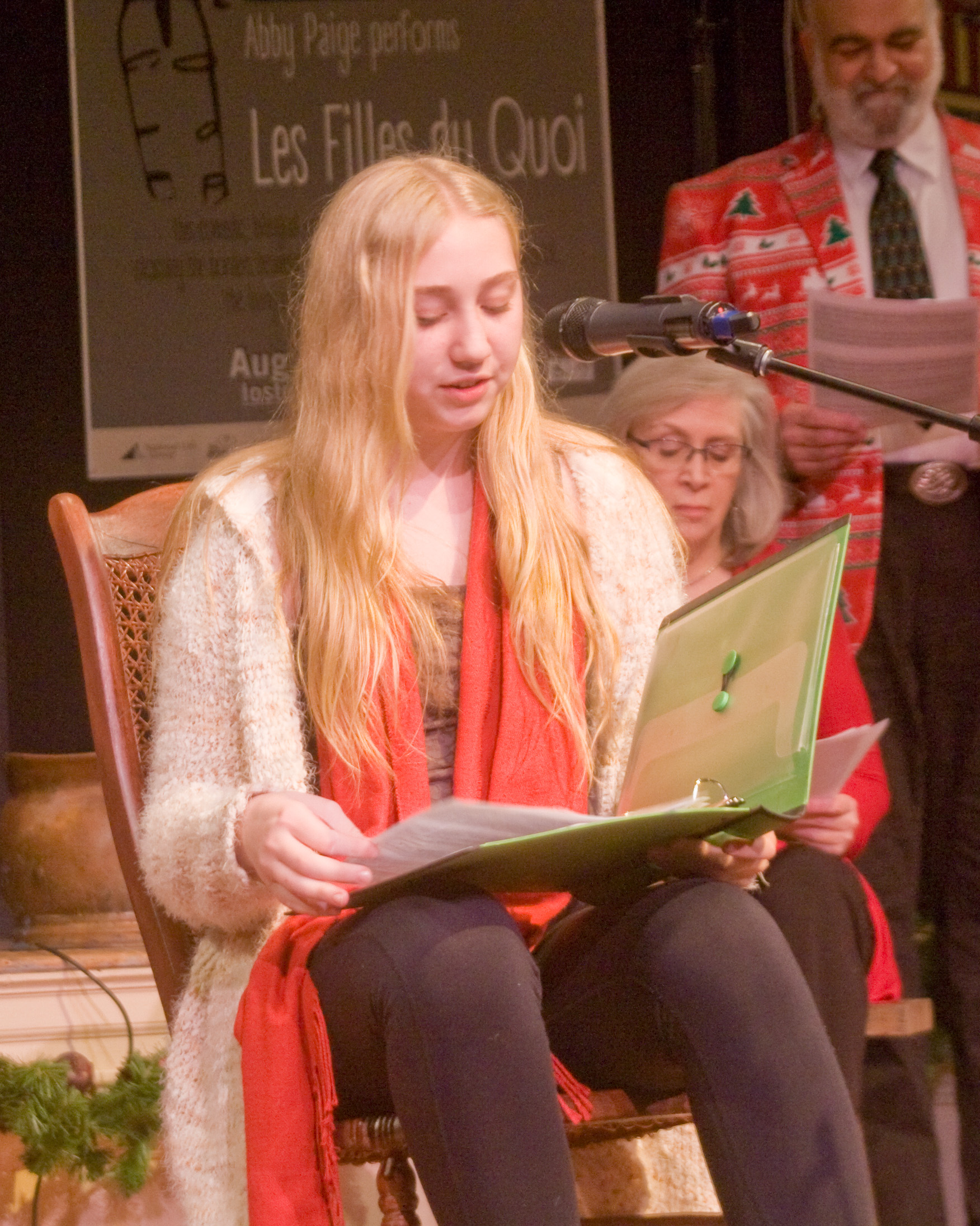 Selah was backed up by our professional actors who created live sound effects and background voices.
With great thanks again to Bennett Shapiro for making it all sound so great!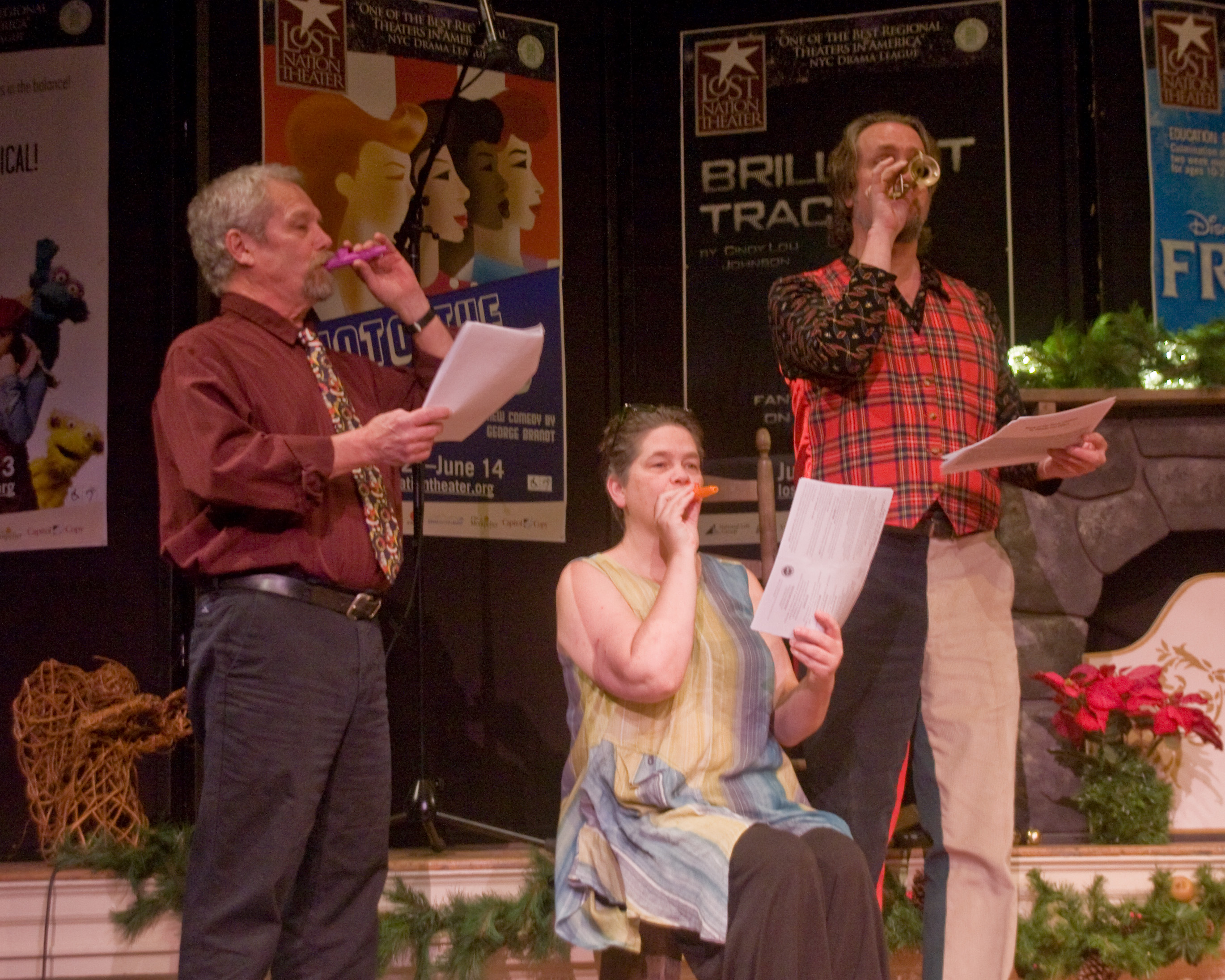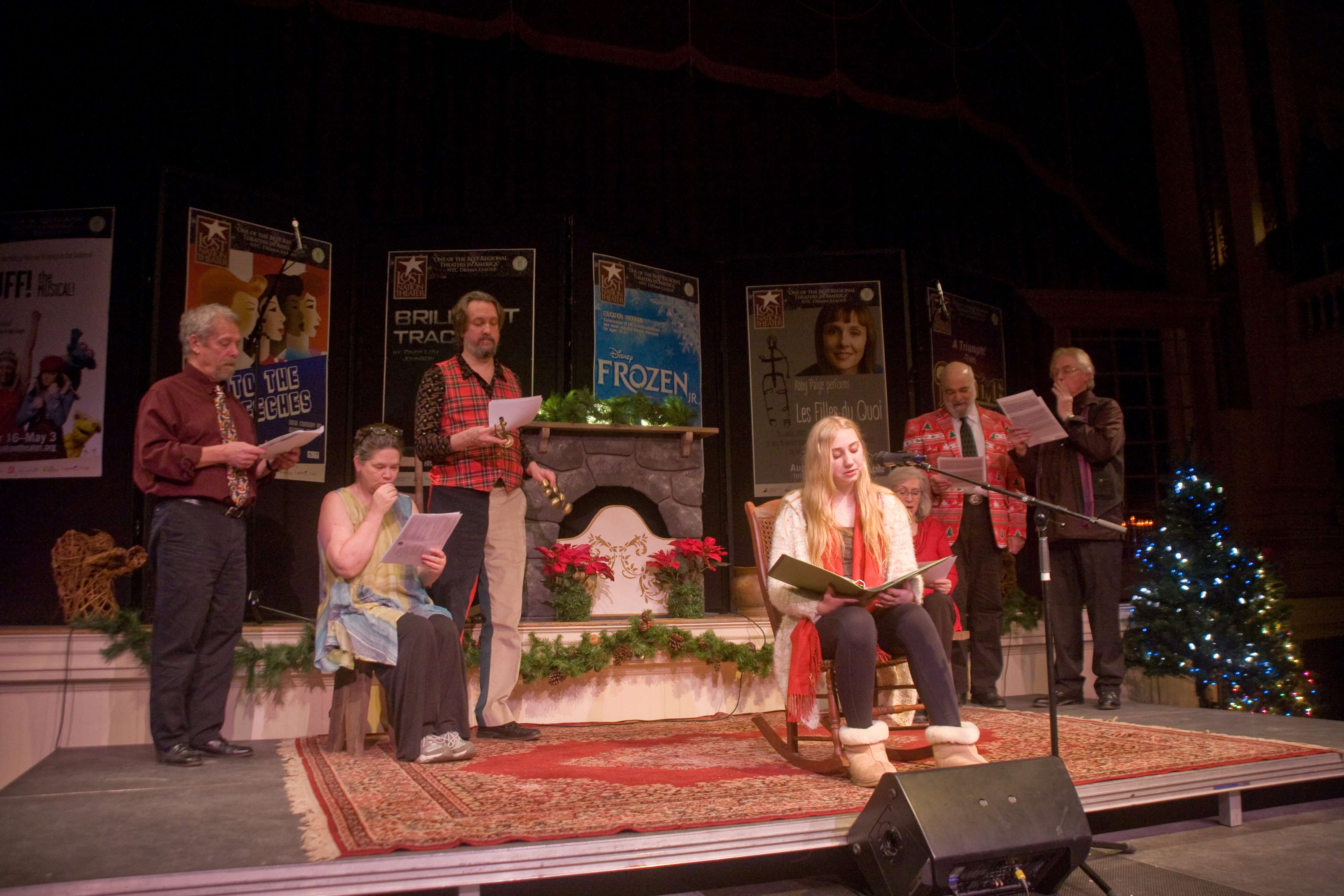 Michael Manion closed Act One with a solo 10-minute version of A Christmas Carol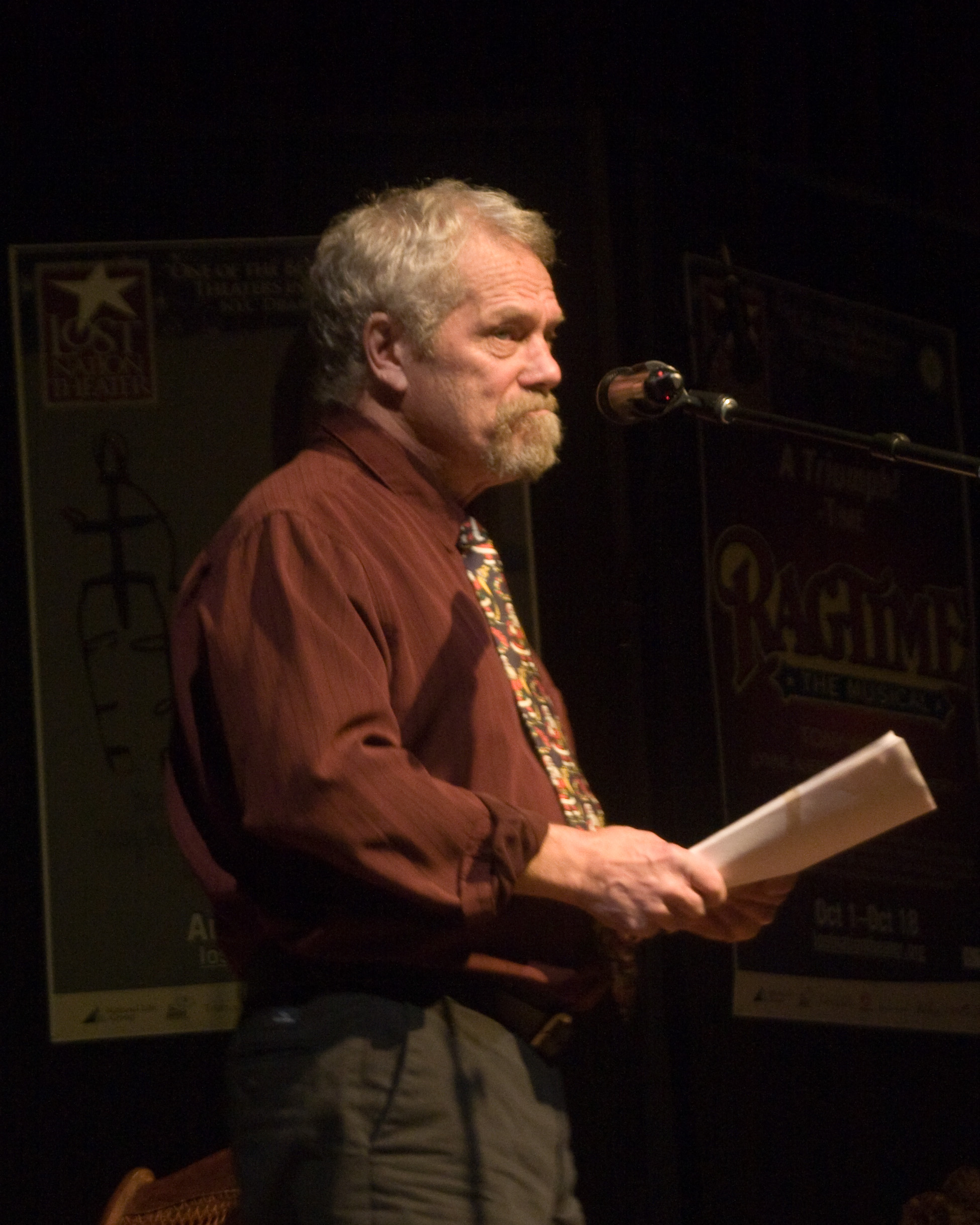 Kim Ward kicks off Act Two reading Dvora's Zipkin's Hanukah Story
The Coming of the Light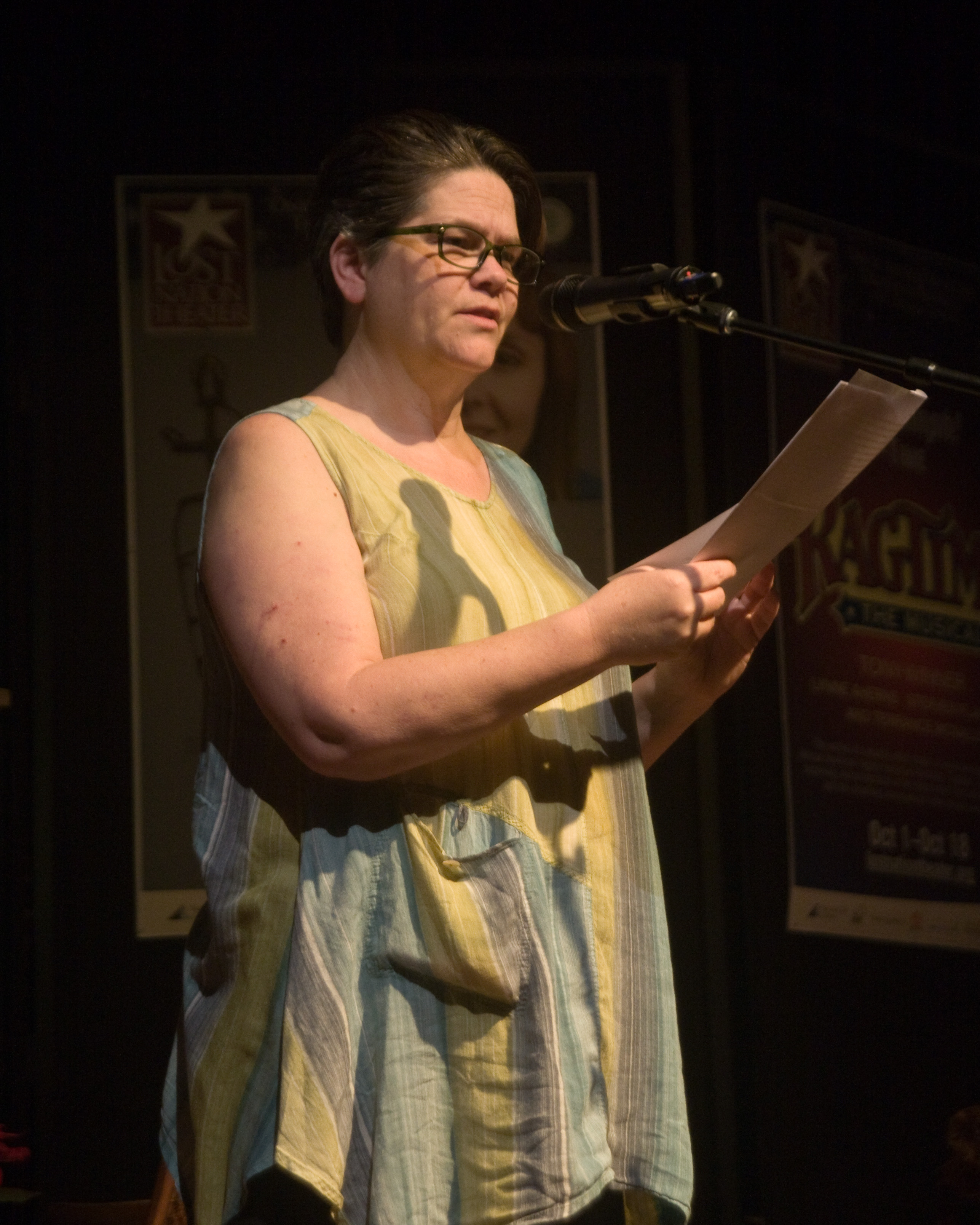 Mark S Roberts ended the evening sharing a story he's been reading (to his kids, now his grandkids)
for 20+ years - the Grinch: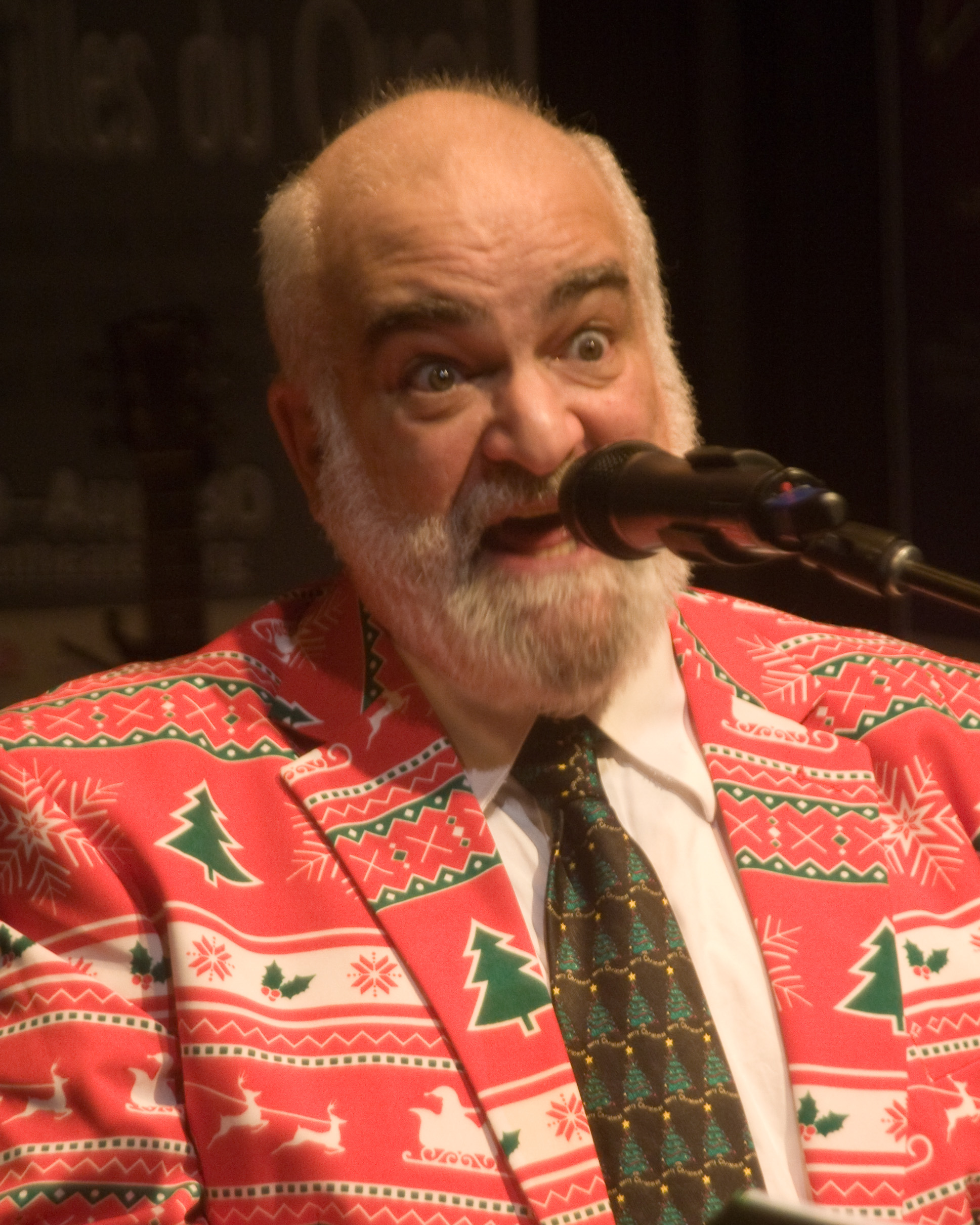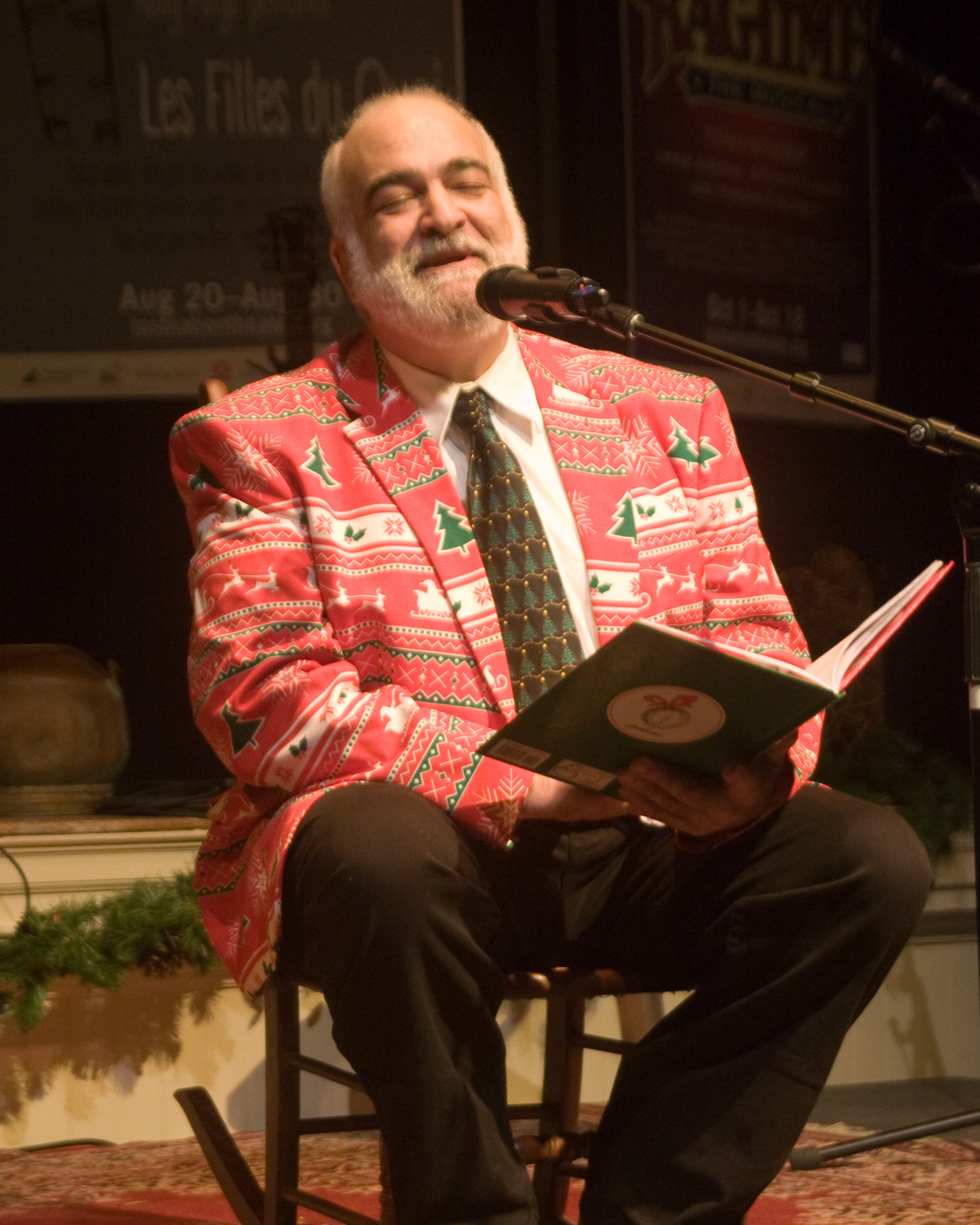 Between the "acts" there were the "intermission festivities" with Board Members, and recently retired (after 10 Years)
Board Chair Warren Kitzmiller, selling 2020 Season Tickets
(Every time you hear a bell ring, another board member has sold another season ticket and a patron earns their LNT Wings!)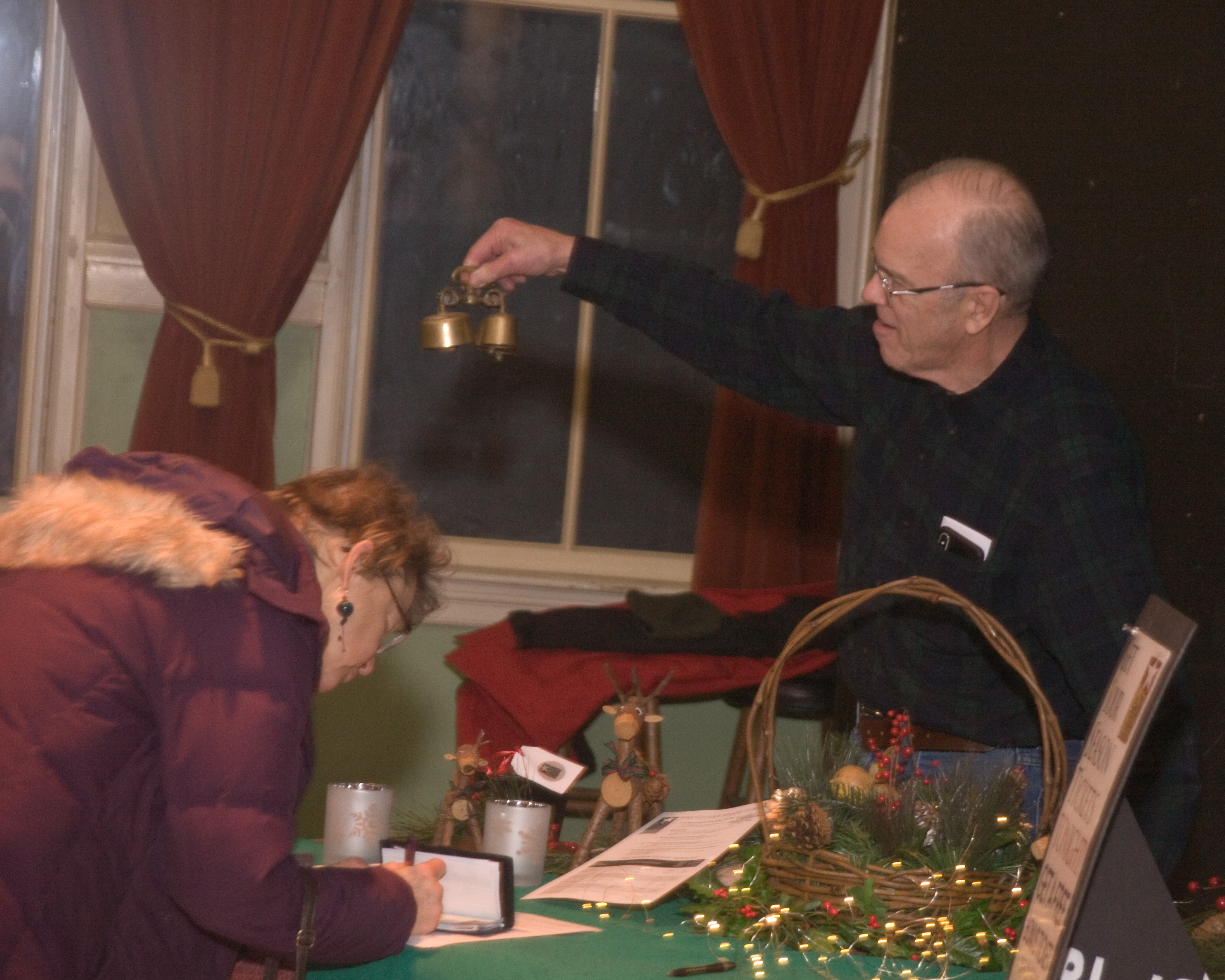 and other Board Members (like Gary & Earl) were selling 50-50 Raffles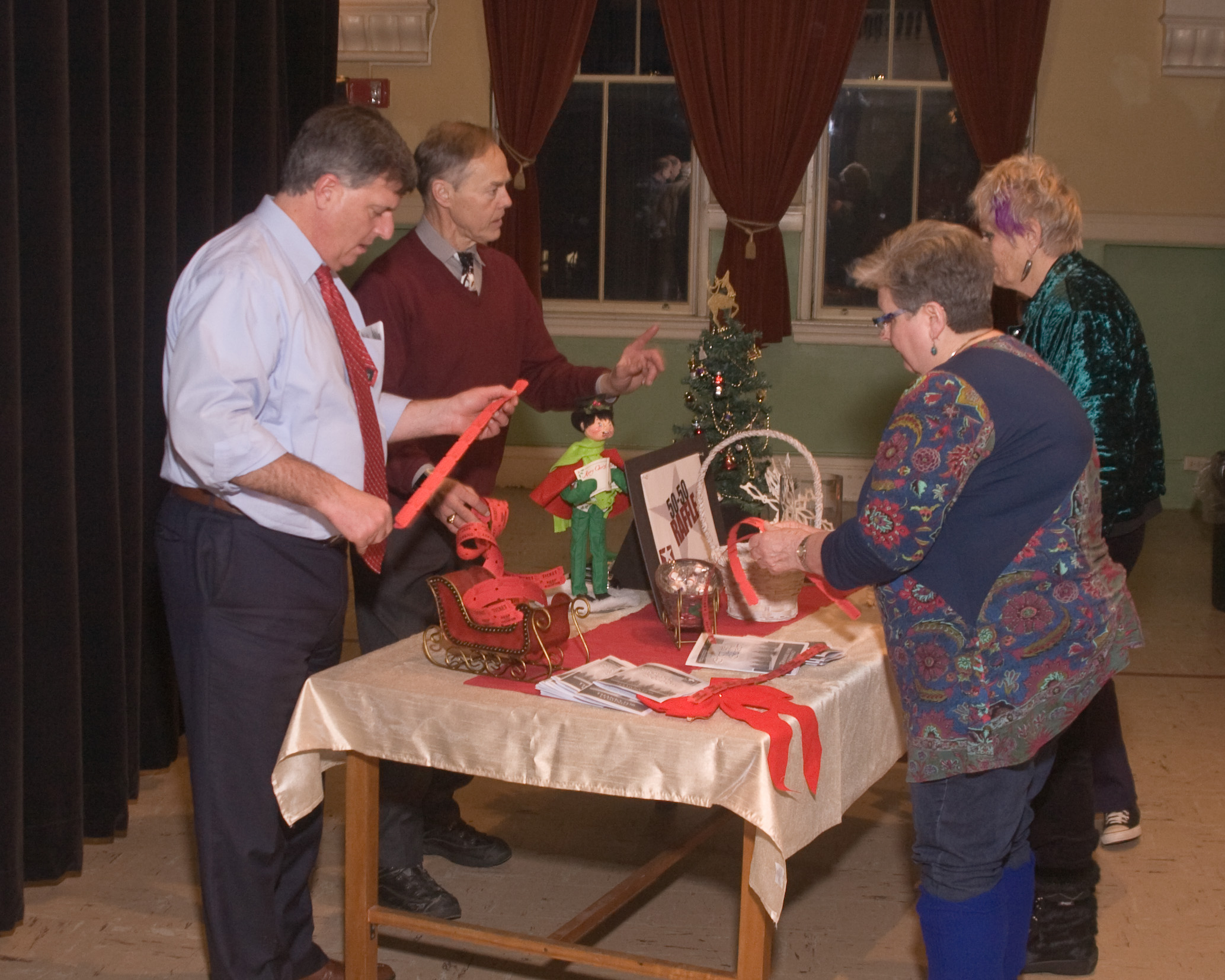 and the winner was drawn after intermission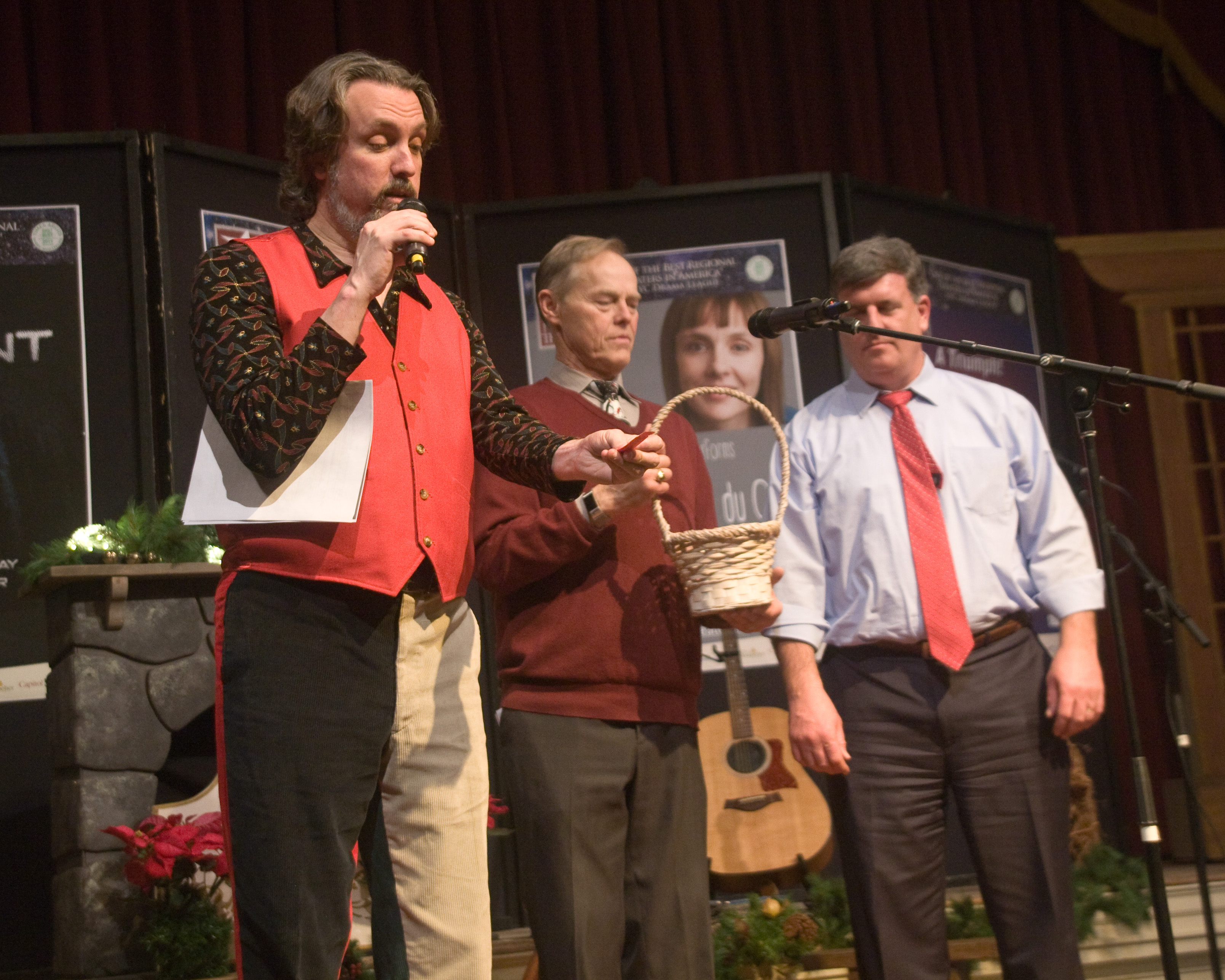 Happy Holidays to you and Yours!