Show Overview
Silent Sky
by Lauren Gunderson
FIND YOUR LIGHT
The incredible true story of a boundary-shattering New England astronomer.
Look to the stars with this luminously beautiful play that lights your heart!
Astronomer Henrietta Leavitt trades the comforts of her rural home for a job at the Harvard Observatory in Massachusetts. Her ambition leaves both her family and her new colleagues (women known simply as "computers") perplexed. But with a single discovery, their views of themselves, each other, and the universe itself will be upended for all time. A story still familiar today, and familiar to the women "computers" at NASA in the 50' & 60's, as celebrated recently in the movie Hidden Figures.
An incredible story of bold love, boundless determination, and the vast grandeur of the cosmos—an unparalleled treat for the heart, mind, and senses.
Production Team
by Lauren Gunderson - currently the most produced playwright in the country!
Directed by Gregg Brevoort
Scenic Design by John Devlin
Lighting Design by David Schraffenberger
Costume Design by Charis Churchill
Music Design by Tim Tavcar
with Courtney Wood, G. Richard Ames, Emme Erdossy, Lindsey Newton and Eve Passeltiner.
produced by special arrangement with Dramatists Play Service.
Buzz Info
"sheer magic" - San Francisco Chronicle
"a startling, entertaining true story of a brilliant, history-making woman—hitherto unknown to many of us." - —AtlantaInTown.com
"Lauren Gunderson's luminously beautiful play SILENT SKY is an intellectual epic told on an intimate scale. Bottom line: Heavenly." —Atlanta Journal
Unsung Women in Science: Henrietta Leavitt Profile
Drawing a parallel between Hidden Figures & Silent Sky
proud to be a designated Vermont Arts Council Event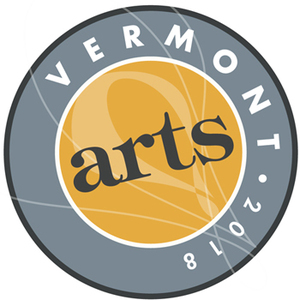 Media Info
Want to see fun videos from the cast? Click Here
And Check out this preview from ORCA Media: