Setting up for Stories - a photo essay
December 17, 2019
LNT: Transforming Spaces, Places, & People!
Stories of the Season Set-Up: A Photo Essay
Lost Nation Theater manages, maintains and facilitates the use of City Hall Auditorium Arts Center for the City.
During the late Fall and into the early spring - there are SO Very Many widely divergent uses of the Hall, LNT (this year Kim Bent & Robyn Osiecki) are constantly transforming the space from empty shells for things like Art Crafts Fairs or Dances, to intimate Concerts to staging for big performances.
Coming next: our own "Stories for the Season"
These photos show how we go from Empty Shell to Performance Venue.
Special shoutout of thanks to Kim and Robyn - and our decorating volunteers: Carol, Chris, dianne, Kathleen, Laurie and Mike.
(There is 30 hours worth of work just in the decorating!)
Enjoy - and come see Stories of the Season. - and you'll see the finished transformation too!
(Rumor has it one of our board at least will be dressed in a special costume!)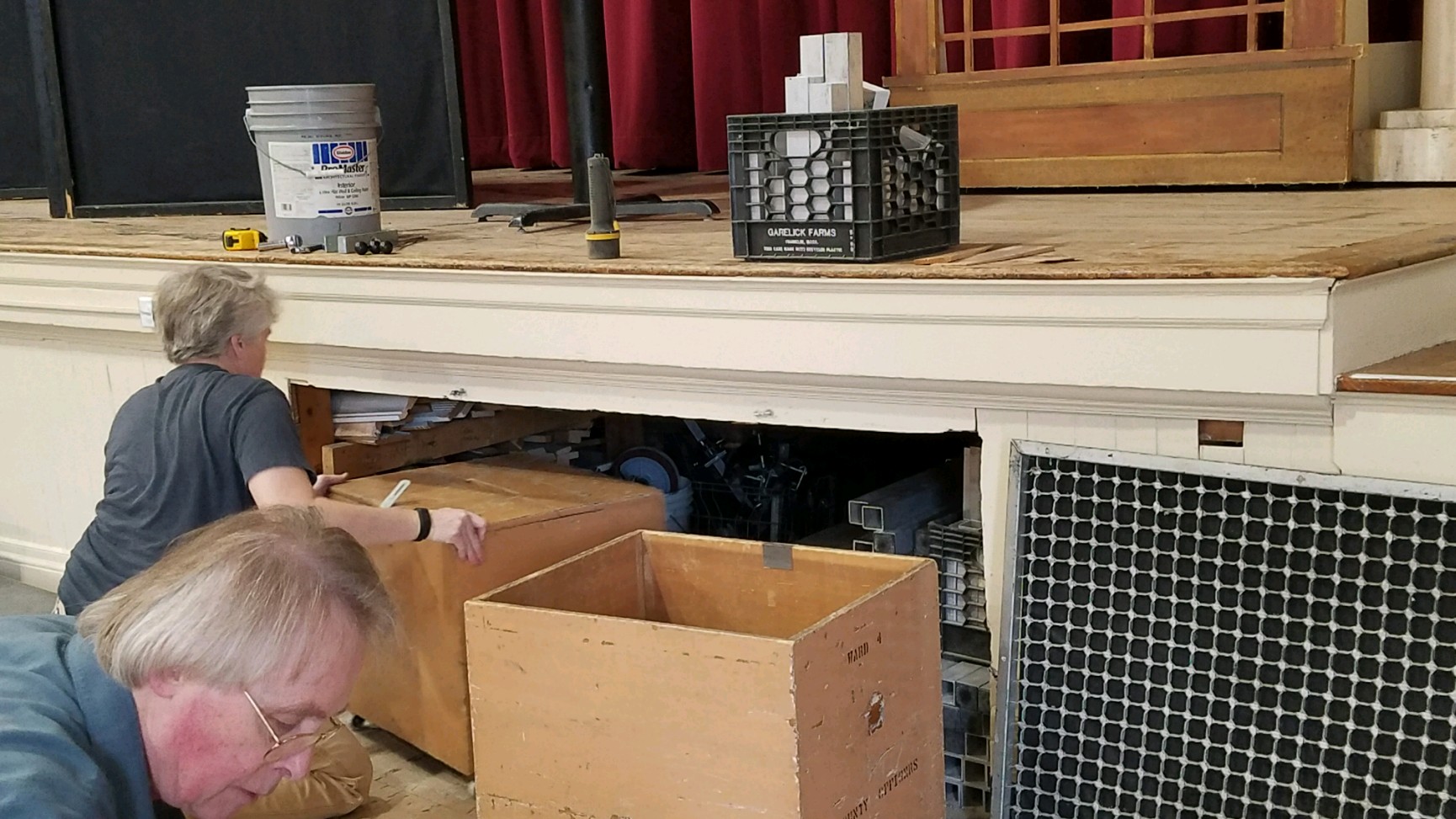 First - Robyn and Kim have to get hidden equipment out to make the space!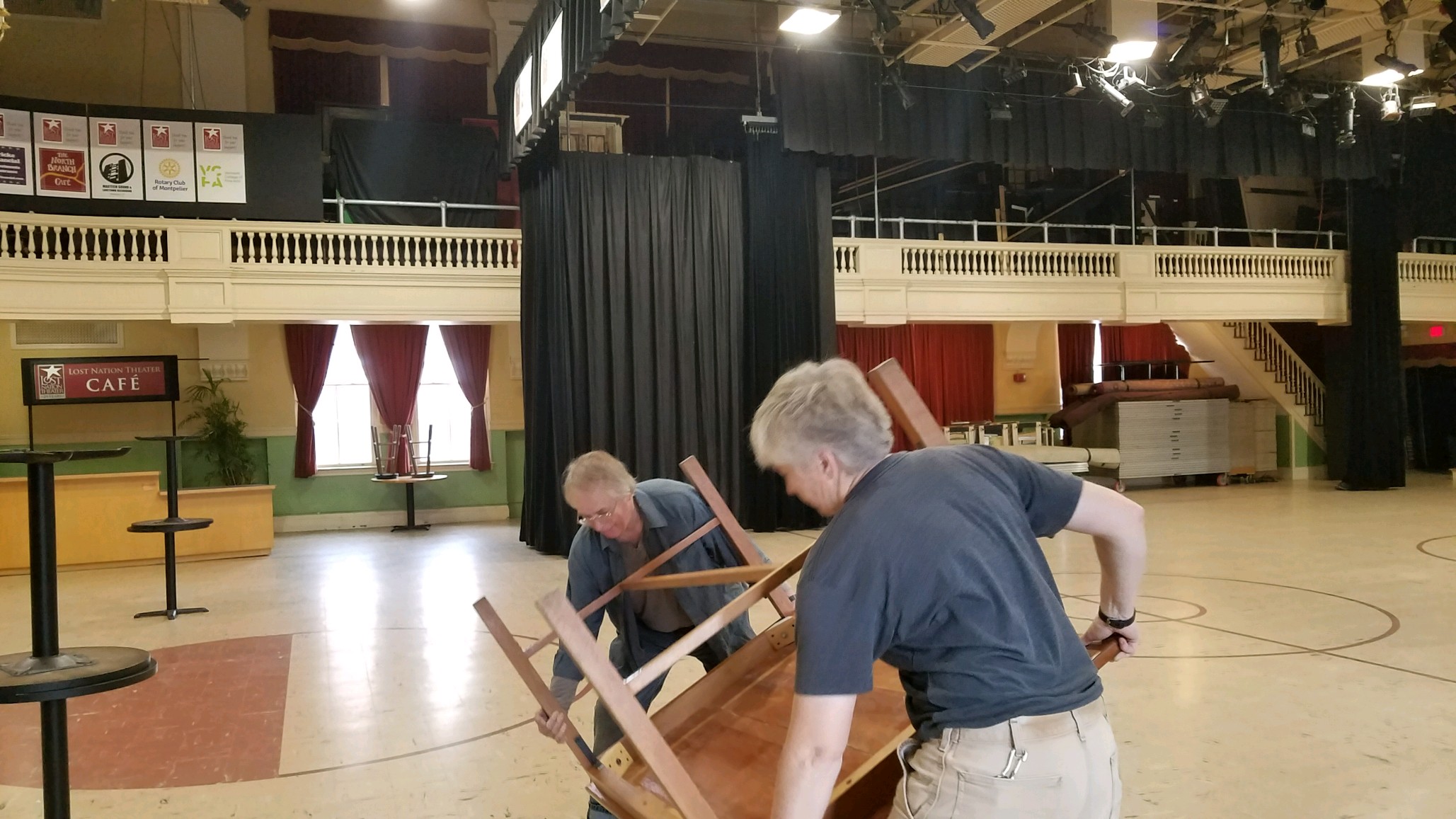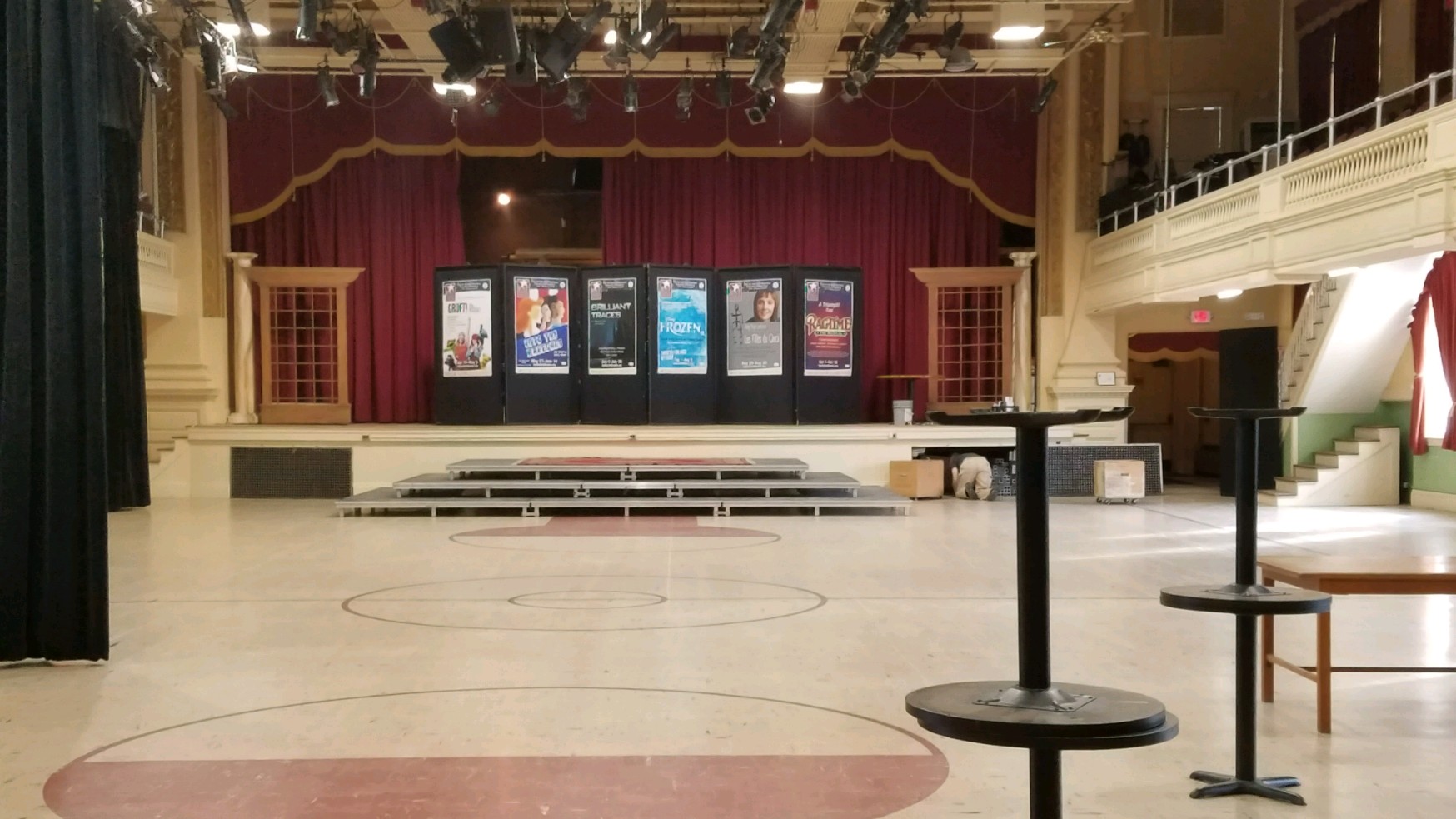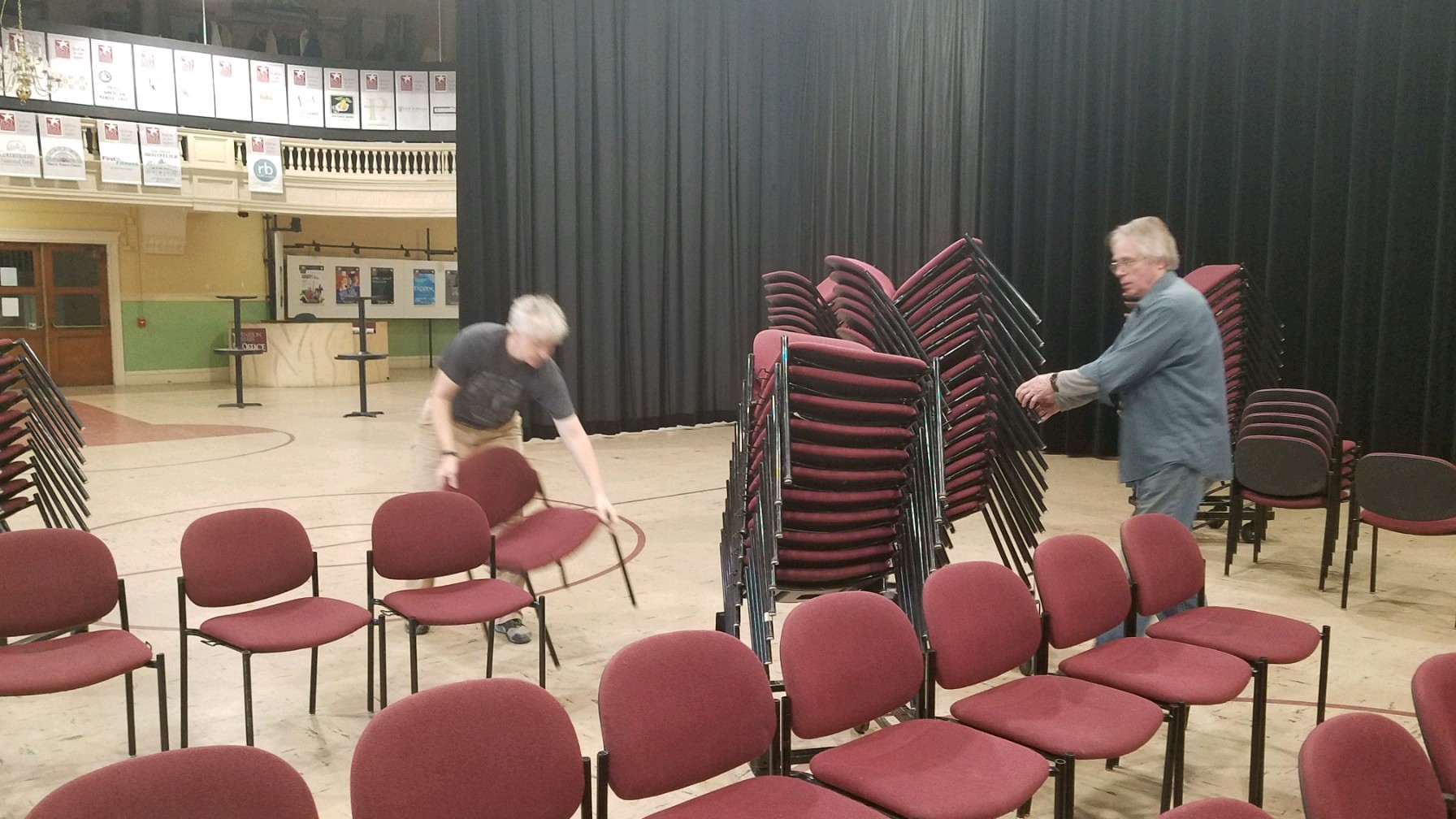 Let the Decorating begin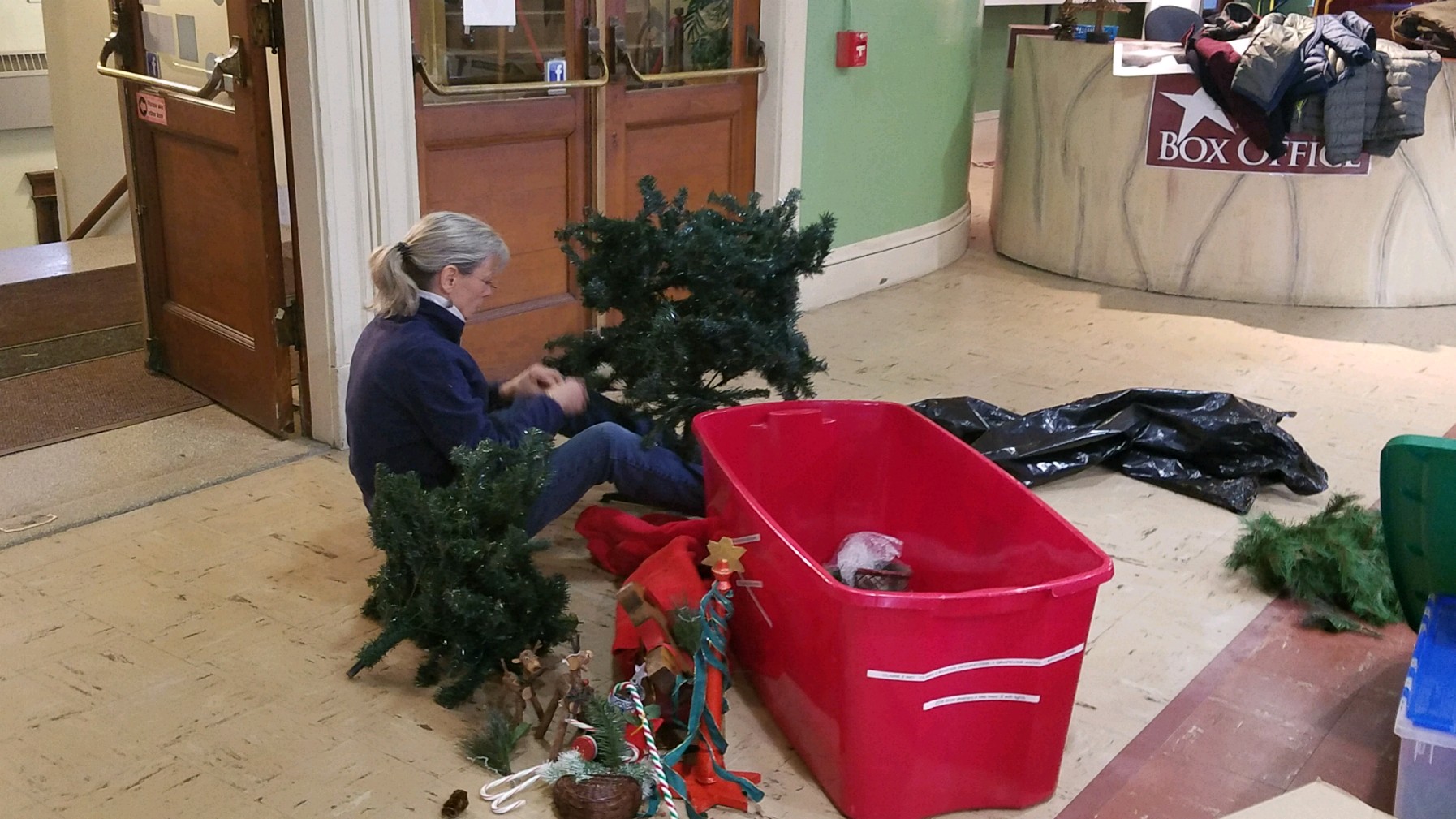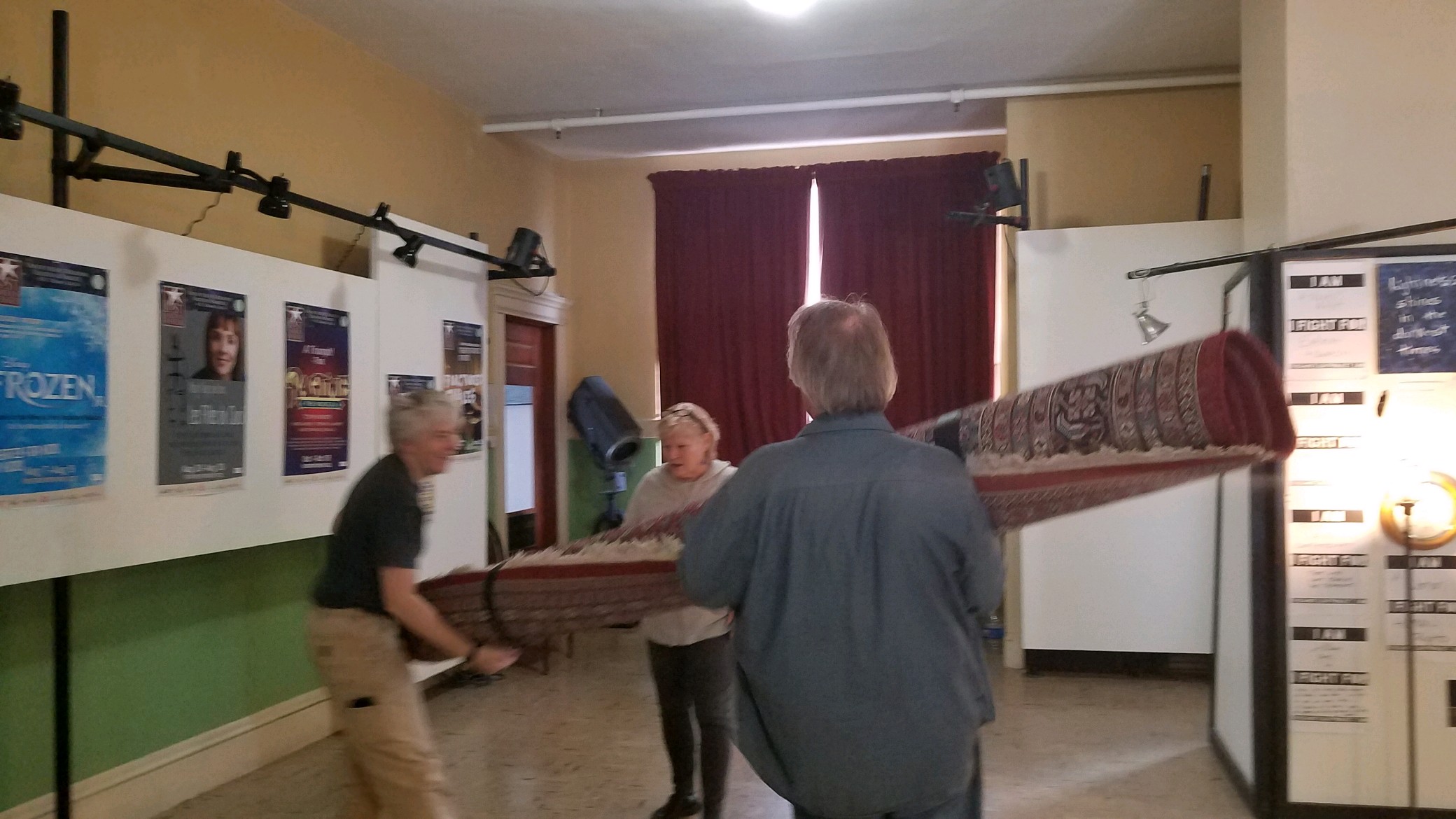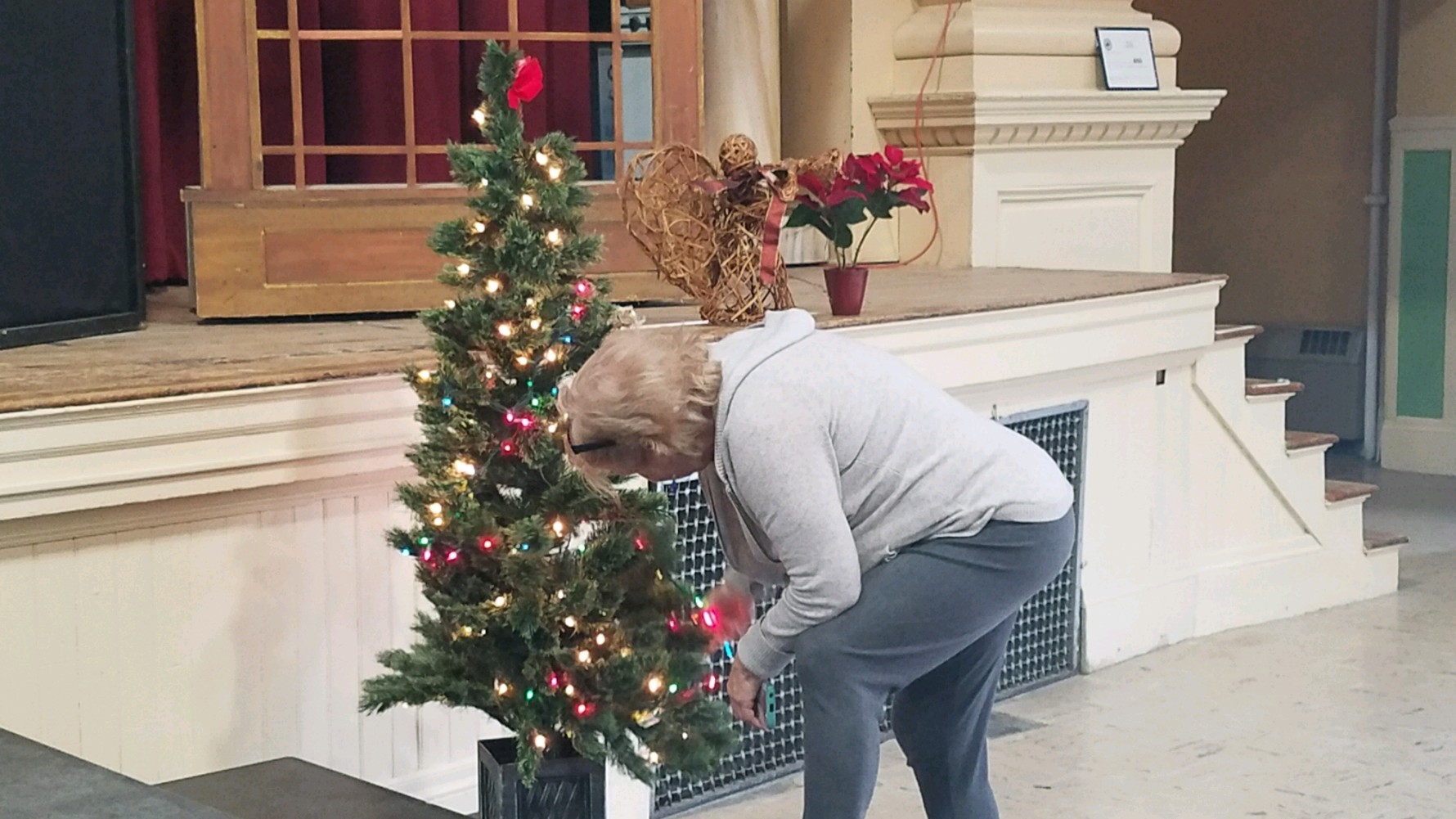 bringing Winter's Greenery into the Space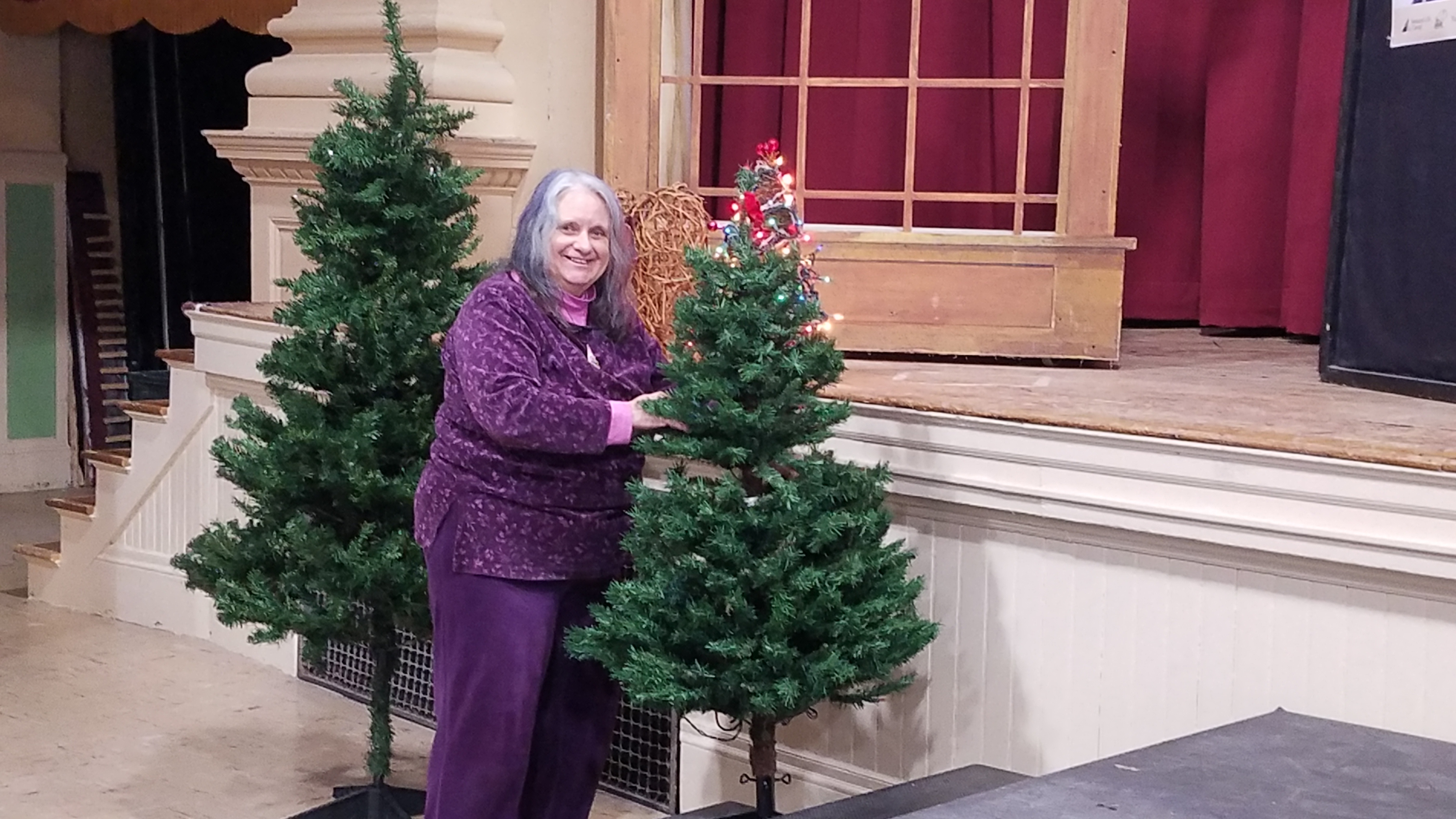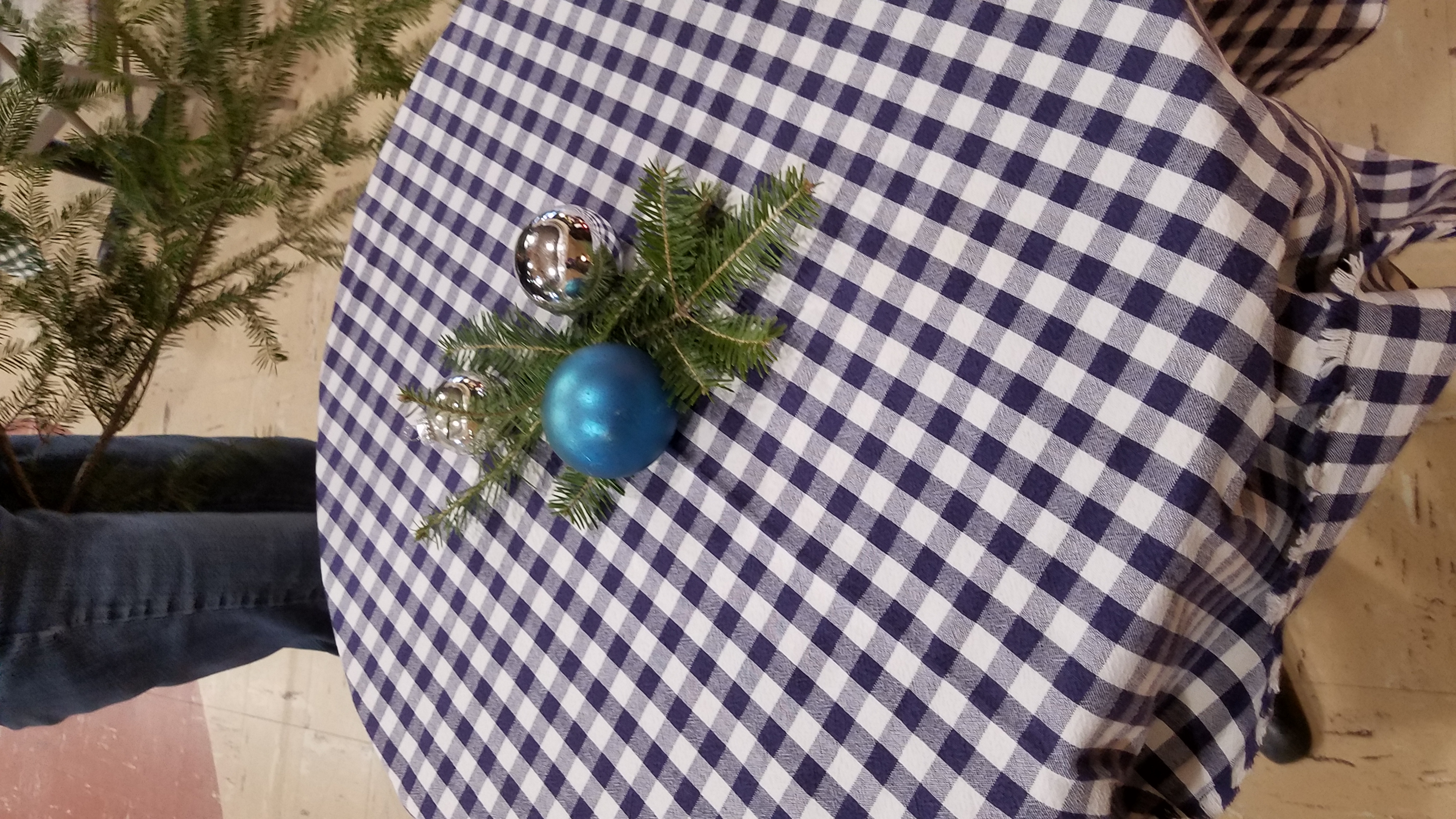 Almost Done!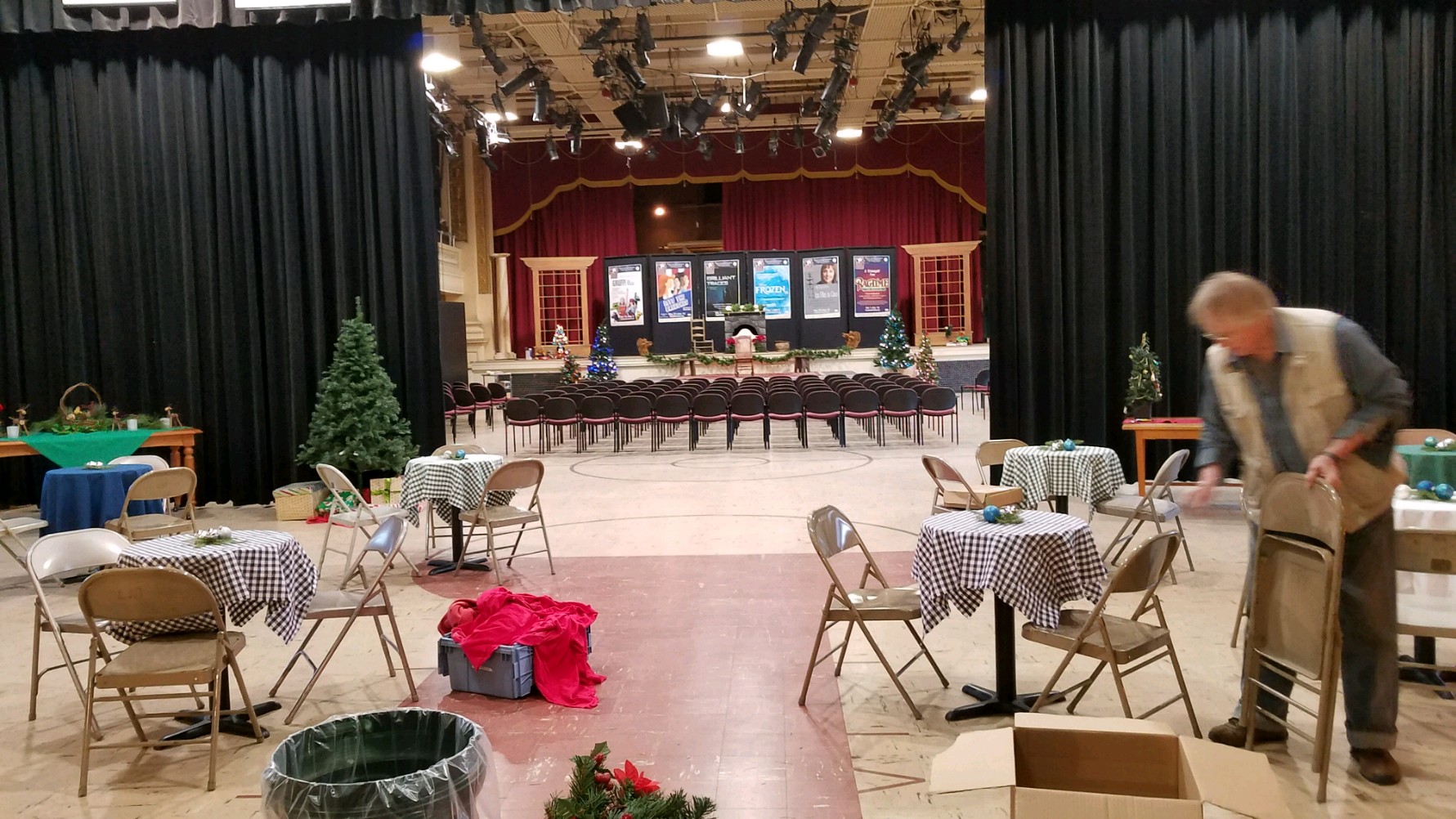 See the complete transformation - all set and ready to celebrate the special magic & beauty of this time of year - at Stories for the Season!
Wed December 18, 2019 - starting at 7pm.
(Doors open at 6pm)

More info on the show: https://lostnationtheater.org/stories-for-the-season.html
Get Reservations: TICKETS