Lost Nation Theater returns from "fishin'" with a prize catch: Courtney Wood performing The Syringa Tree!
September 02, 2016
Lost Nation Theater presents The Syringa Tree
– a true life tale of love and loyalty in South Africa.
1 actor. 24 characters.
Courtney Wood's performance is a Tour-De Force!
"You're not allowed to go in there. You have to have a special paper to go in there."
With these words, six-year-old Elizabeth introduces us to her Soweto South Africa world in Pamela Gien's breathtaking The Syringa Tree
Thursday–Sunday, September 15– 25 at Montpelier City Hall Arts Center. GET TICKETS
An exhilarating, entertaining, & all-consuming experience awaits!
"I can only call it one of the most involving, beautiful, funny, touching and profound plays I have ever seen…" —NY Daily News.
Courtney Wood (last seen in LNT's Treasure Island and As You Like It) is back in this true-life tale of love and loyalty in South Africa. The Syringa Tree (by Pamela Gien) explores the difficult journey from apartheid to freedom, as seen through the eyes of six-year-old Elizabeth. A story of a complex, yet abiding, love between two families: 1 black, 1 white, and the two children born into their shared household.
Our protagonist, Elizabeth, tries to make sense of the chaos, magic and darkness of her experience. The story of these two families' destinies spans four generations from early apartheid to present-day free South Africa. Wood plays all 24 roles.
"Syringa Tree is a memory play. I play 24 different people - some old, some young, some black, some white, they have different accents, are different ages - they're all over the spectrum. But I don't use any props or costumes. - it's all thru my voice and physicality" – Courtney Wood.
With her fully-realized, 3-diemnsional characterizations, Wood's impressive (and often rapid-fire) performance single-handedly fills the stage with the people, music and verdant countryside of South Africa.
This Tour-de-Force has been hailed as
- "Astonishing" by the Associated Press
- "Instantly Engaging" – NY Times,
- "A Virtuoso Piece" – Daily News.
Last Fall, while Courtney was in town playing Phoebe in As You Like It, she and LNT offered a workshop performance of the show. Audience members left saying "I could see that again Right Now!" Experience it for yourself in full production on LNT's MainStage, Sept 15–25.
Written by Pamela Gien in 2001, Wood discovered Syringa Tree as an undergrad in Doane College's BFA Acting program. The show became her senior thesis. She's now been performing the show on and off for nearly three years.
For Lost Nation Theater, Founding Artistic Director Kim Allen Bent directs Ms. Wood.
They both agree, the most important thing about leading character Elizabeth is her innocence.
"When six-year-old Elizabeth says things like: "Some things are allowed and some are not," we understand the hollow, empty aridity of hate. Her innocent vision sees the unadorned beauty of the world - and becomes an invitation to live joyfully, openly, without judgement." – Director Kim Bent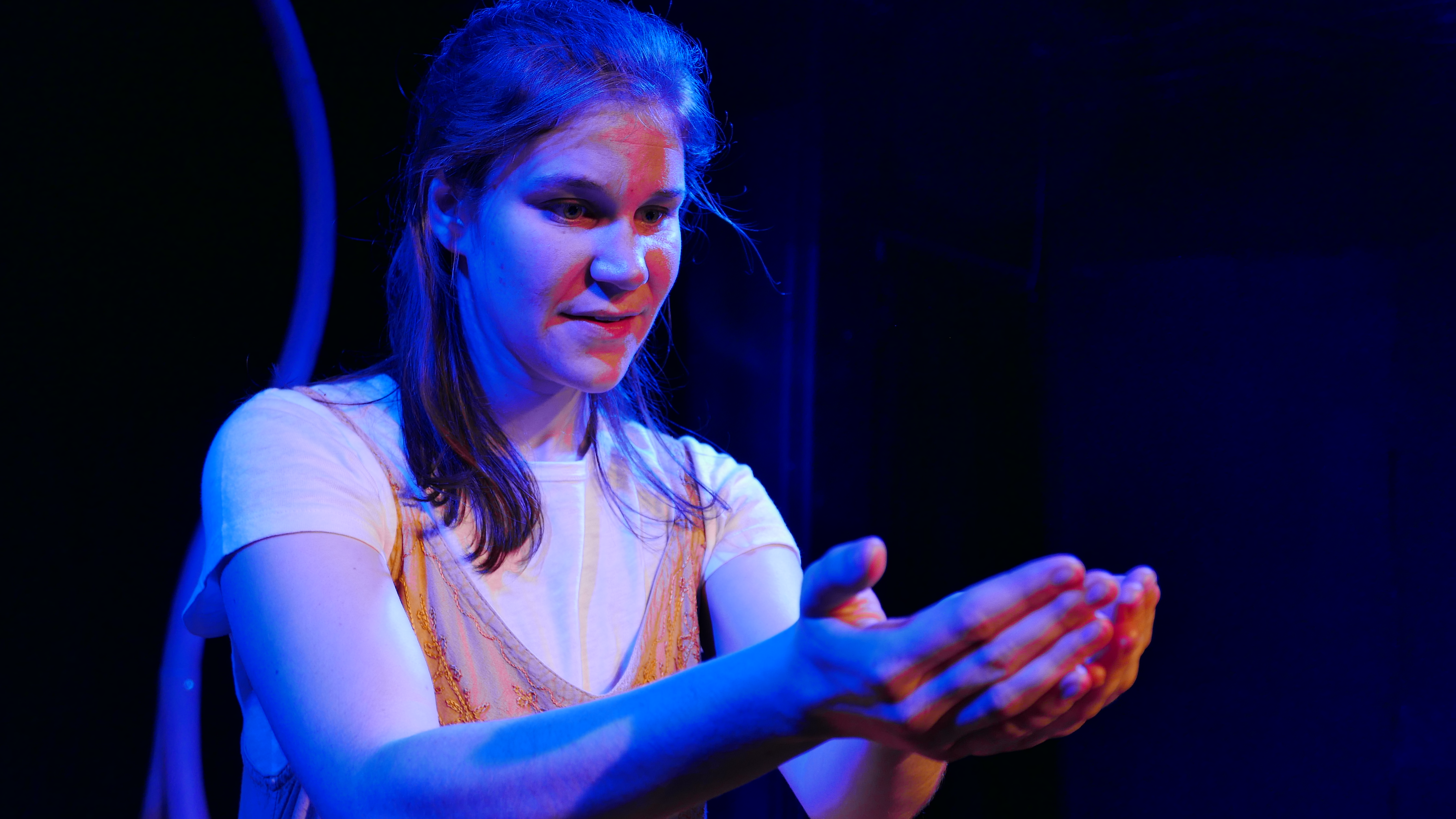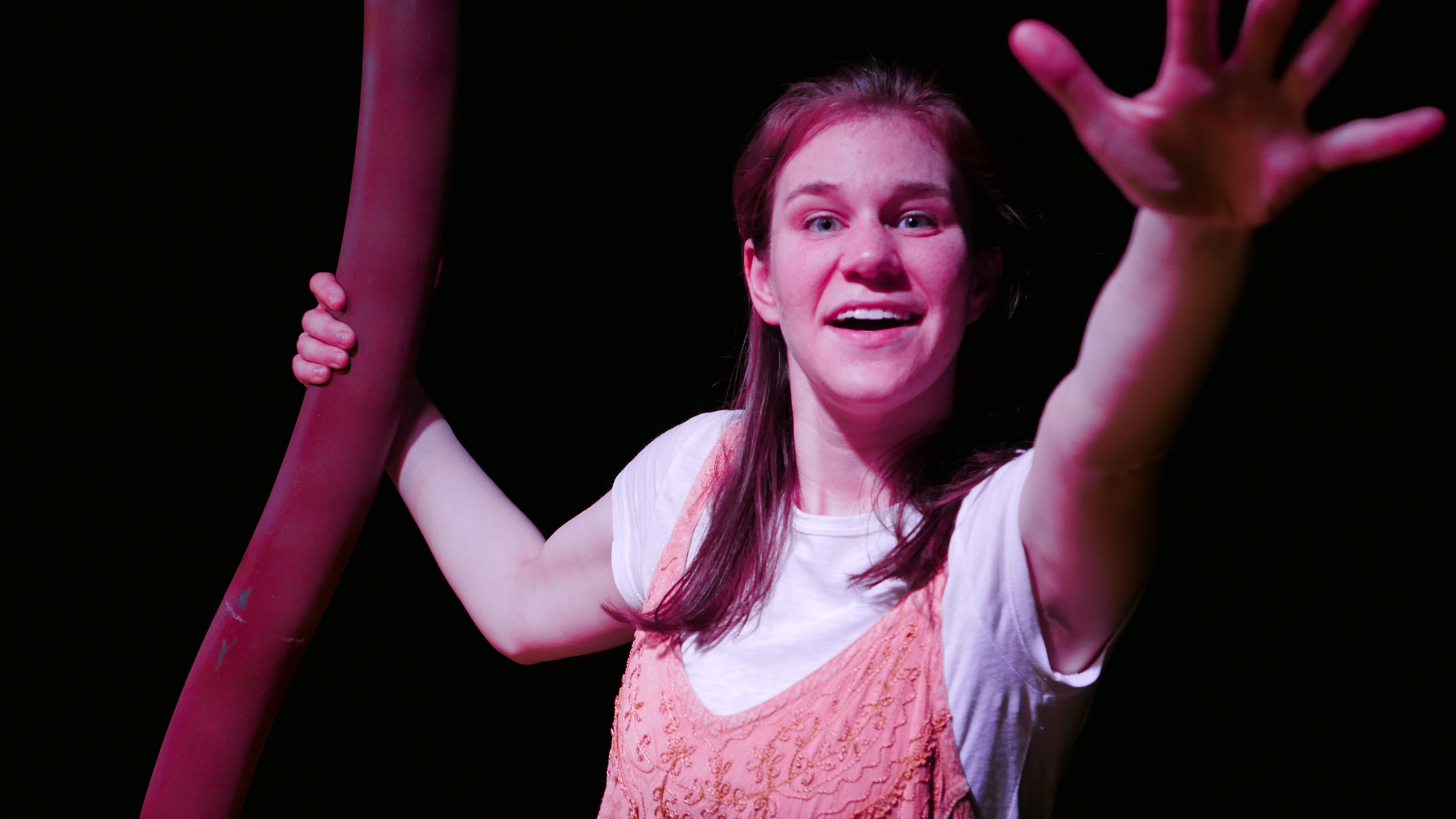 Wood's College director, Becky Boesen believes
"Syringa Tree is so relevant now because of the social tone of our own country. In a world full of injustice, we must acknowledge that in the land of 'the free and the brave' we still have work to do. Sometimes when things are difficult, we don't talk about them much, but this play offers us a chance to think about how things have changed and how things have not changed. Soweto is far away, but not that far."
Winner of the OBIE Award for Best Play, and inspired by author Pamela Gien's own life experience, The Syringa Tree is full of love, laughter, heartbreak and hope.

See it. Thursday-Sunday, September 15-25.
Curtain is: 7:30pm Thu thru Saturday and 2pm Sun. Tickets are: $30 Fri & Sat; $25 Thu & Sun. Special $15 tickets Preview Thu Sept 15. Students & seniors (age 65): $5 Off. (Not recommended for children, we suggest ages 12 and up)
Join the Party Opening Night – Friday September 16 – with live music and a cash bar.
LNT is wheelchair accessible, and offers an assisted listening system. Call! Go Online! Or get tickets at the City Clerk's Office on the first floor of Montpelier City Hall. Or take a chance on getting tickets at the door. (1 hour before curtain). For tickets & information: call 802-229-0492, or visit Click Here
Lost Nation Theater: winner "Best in New England"- Yankee Magazine, and named One of the Best Regional Theaters in America by NYC Drama League is Sponsored by Capitol Copy, City of Montpelier, Eternity Web, National Life Group, WDEV, The Times Argus, and The Point-FM.