Love Letters Made Easy PlayBill
Lost Nation Theater proudly presents
Love Letters Made Easy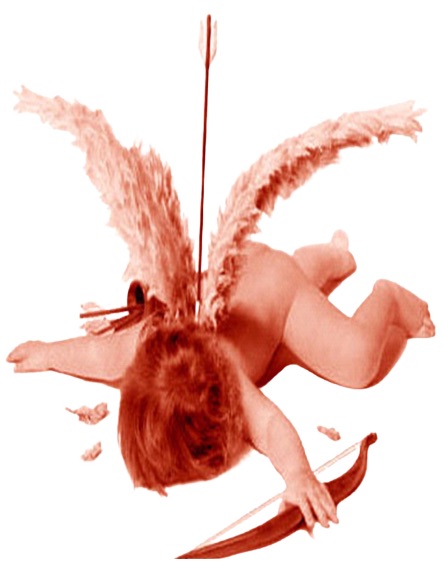 by Jeanne Beckwith
inspired by the advice book Love Letters Made Easy by Gabrielle Rosiere
Directed by Kathleen Keenan
Scenic Design: Kim Allen Bent
Lighting Design: Samuel J. Biondolillo
Production Design: Robyn Osiecki
Specialty Set Dressing: Laura Gist
Live-Streaming/Filming/Engineering: Matthew Binginot, Matthew Binginot Creations
Virtual Consultant/Zoom Coordinator – Theater Engine

Dramaturgy/Stage Management: Kathleen Keenan
Featuring:
Dana Block, Essence Brown, Emme Erdossy, Sean Casey Flanagan, Kate Kenney, Maren Langdon Spillane, Maura O'Brien, Sean Patrick O'Brian, Abby Paige, Anna Rock, Marilee Scheer, Stoph Scheer, David Schein, Dominic Spillane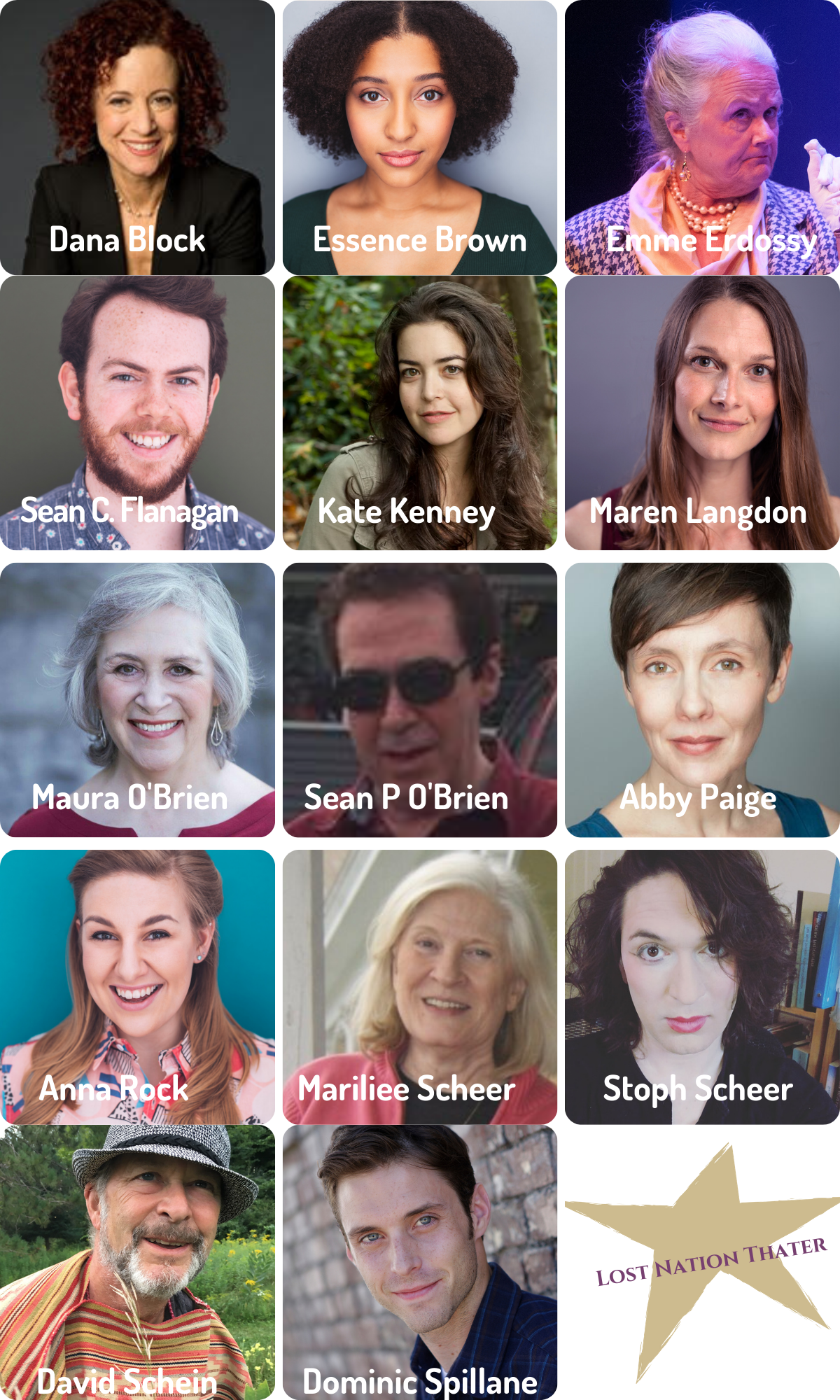 Thank you for joining us for tonight's performance; we are so excited to bring you this production and are glad you are here with us for this virtual experience.
Tonight's performance is free, but please consider making a donation to support the show and the artists Here
Special Thanks To:
Annabelle & the staff at Capitol Copy, Kim Ward, Robyn Osiecki, Laura Gist, Jim Lowe & Mary Gow at The Times Argus; Doug A Smith – WNUB Northfield, Tara Lee Downs and Barr Hill
Characters & Scenes in Order of Appearance
Emme Erdossy as author Gabrielle Rosiere
Scene 1. "The Office"
David Schein as Charlie
Dana Block as Nancy
Scene 2. "The Florist"
Maren Langdon Spillane as The Florist
Dominic Spillane as Jack
Scene 3. "Logan & Sparky"
Anna Rock as Sparky
Sean Casey Flanagan as Logan
Scene 4. "Diana"
Abby Paige as Diana
Scene 5. "Dear Bob"
Sean Patrick O'Brien as Ed (The Announcer)
Maura O'Brien as Dr. Ruth
Essence Brown as Hannah
Scene 6. "The Attic"
Kate Kenney as Maureen
Stoph Scheer as Parker
Marilee Scheer as Mom
Scene 7. "The Office" part 2
David Schein as Charlie
Dana Block as Nancy
LNT Sponsors
Capitol Copy, The City of Montpelier, Eternity, Montpelier Community Fund, National Life Group, Vermont Mutual, The World, Vermont Arts Council/NEA, State of Vermont, The Estate of Ted Richards, The Mary Shriver Fund of the Alan Weiss Estate
And all our Downtown On Stage and Business Contributors, and Private Contributors
Find all our sponsors here
Lost Nation Theater dedicates itself to staging stories about the hopeful possibilities of human interaction, to education, and realizing the powerful potential of theater to transform individuals and communities
Lost Nation Theater Staff
Kim Allen Bent & Kathleen Keenan - LNT Artistic Directors
Dona Bate - Accounts Manager
Robyn Osiecki - Technical Director
Lighting Supervisor - Samuel J. Biondolillo
Assoc. Managing Director : Brandy Perez
LNT 2021 Board of Directors
Laurie Callahan, Earl Fechter, Jessica Goodlin, Mara Ivers, Shanda Williams, Christine Zahm, Michael Zahm
Don't forget to try "Love Letters Made Easy" Cocktail created by Tara Downs and available at Barr Hill, Gin Lane, Montpelier!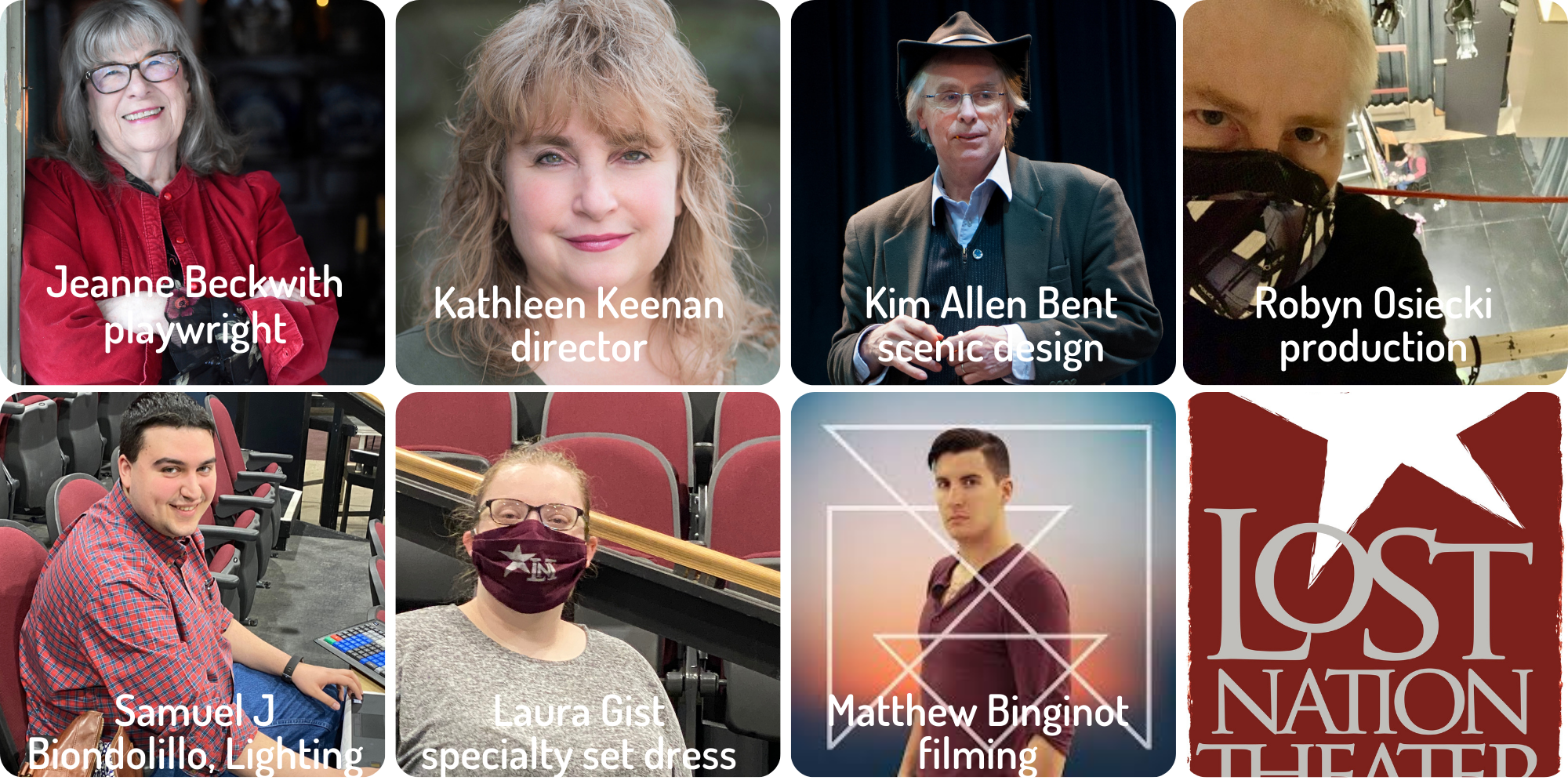 Who's Who in Love Letters Made Easy

JEANNE BECKWITH (Playwright) - Jeanne's plays have been staged from coast to coast and as far away as Dublin and Istanbul. For most of her adult life she has worked as a playwright, director, actor and dramaturg in academic, professional, and community theaters all around the country. Lost Nation Theater is one of her favorite places to play and work. LNT approaches life with joy and dedication. What more can you want? For more on Jeanne and her work go to: jeannebeckwith.com
KIM ALLEN BENT (Founding Artistic Director/Scenic Design) - founded LNT in 1977. A native Vermonter, he's worked for professional theaters and university drama programs across America, Europe, and Canada as a director, actor, writer, and designer. As a playwright, his play, Stone, won the Hathaway Prize. His adaptations of Lyddie (2012), and Treasure Island (2015) premiered to rave reviews. In 2018, he translated Howard Frank Mosher's Vermont novel Disappearances for the stage.
DANA BLOCK (Nancy in "The Office") is an actress, writer and audiobook narrator. She resides in Vermont and has previously appeared at LNT in Metamorphosis, Comedy of Errors and Durang Bang. Her one-woman show, Monkey Man, won critical praise at The United Solo Festival at Theater Row, Off Broadway, in 2019 and will be showcased in Burlington in 2021, dates and venue TBD. She is really tickled to be part of this Valentine's Day hybrid theater/zoom project and especially grateful to work on a Jeanne Beckwith script with Kathleen Keenan as Director. Thank you!
SAMUEL J. BIONDOLILLO (Lighting Designer) - is a New York based lighting designer for theatre, television, and events. Off-Broadway: NYC Dance & Music Festival, Geek! The Musical. Regional: The Rocky Horror Show, Cabaret (Moonbox Productions), The Complete History of Comedy Abridged (Lost Nation Theater), Private Lives (Vermont Stage), Henry IV Parts 1 & 2, Shakespeare in Love (Connecticut Repertory Theatre), Flamingo Kid (Hartford Stage, Assist.) Television/Events: The Celebration of the Inauguration of Governor Wolf 2019 (ESM, Assit.), The White House Frontiers Conference hosted by President Obama (ESM, Drafting Assoc.), Ice Chips Show of Champions (Boston Skating Club, Assist.). Sam is an adjunct professor of lighting and sound technology at the University of Connecticut, a proud member of Local USA 829 in the Lighting Design category, and holds a BA from Boston College in Theatre Arts. Website: SJBLightingDesign.com
ESSENCE BROWN (Hannah in "Dear Bob") - is a proud Black-Puerto Rican actress and budding writer currently based in Los Angeles, CA. She holds a B.A. in Acting from Pace University's International Performance Ensemble where her true storytelling powers began to unravel through devising and collaboration. She has performed at NYC's Theater Row, 3-Legged Dog, and The PIT, co-produced and developed original work, and played principal roles in award winning productions, including Jane Bennet in LNT's very own Pride & Prejudice. Amidst the pandemic, Essence has portrayed Blair in a promotional Zoom series for the upcoming indie film, Petty in Pink by Harold Hodge Jr while continuing to hone her skills as a storyteller. Learn more about Essence at www.essencebrown.com
EMME ERDOSSY ("Gabrielle Rosieri) - earned a BFA in Theatre Arts from Chatham College. After moving to VT in the '80s she worked with Center Stage and in 1990 began performing with LNT. She has worked onstage and backstage in over 25 of their productions and served on the Board of Directors. Her latest roles were Willamina Fleming in Silent Sky and Annemarie in A Doll's House, Part 2.
SEAN CASEY FLANAGAN (Logan in "Logan & Sparky") - is ecstatic to be joining Love Letters Made Easy as his first production with Lost Nation! He grew up in the Los Angeles area but is based in NYC as an actor/director, and is glad he could help create this beautiful story. Select recent credits include: Million Dollar Quartet (National Tour); Dir. The Wind In the Willows (Peterborough Players); Anne of Green Gables (International Tour); The Drowsy Chaperone (Peterborough Players). Sean received his Bachelor of Arts in Directing from California State University, Fullerton. In his free time he likes to play guitar, violin, improv, and plotting elaborate pranks that may never come to fruition. www.seancaseyflanagan.com
LAURA GIST (Set Dressing/Hearts) – was resident production stage manager/props guru of Lost Nation Theater from 2015 - 2018. She also worked at Florida Studio Theatre, The Public Theater, and The Hangar Theatre. Originally from a small town in Michigan she feels right at home here in Vermont. You've been blown away by her work on such shows as Hound of the Baskervilles, RED, Into the Woods (that harp!), Sense & Sensibility and youth shows like Chitty Chitty Bang Bang. We are all delighted to have her back on this project!
KATHLEEN KEENAN (Director/Producing Artistic Director) - Prior to LNT, Kathleen worked Off Broadway, Lincoln Center, and was featured at NYC's Folk City. LNT credits: title roles Patsy Cline (for which she won Broadway World's Regional Theater Awards for Vocalist and Performance of the Decade), Shirley Valentine, Educating Rita, Molly Sweeney, Belle of Amherst and Frauline Schneider-Cabaret. Director: The 39 Steps, Lyddie, The Miracle Worker, To Kill A Mockingbird, Becoming Dr. Ruth. Music: Metamorphoses, Twelfth Night, Midsommer Nights Dreame, Lyddie. Kathleen directed 2010's world premiere production of Love Letters Made Easy and has had a blast re-imagining & restructuring the show with Jeanne for this special hybrid production.
MAREN LANGDON SPILLANE ("The Florist") - lived and worked as an actor in New York City for several years, where her credits include world premieres of Itamar Moses' Love/Stories (Or, But You Will Get Used to it) and A.R. Gurney's Office Hours [The Flea Theater, NYC], The Tenant [Woodshed Theater Company, NYC], and Three Sisters [Williamstown Theatre Festival, MA]. VT credits include Gruesome Playground Injuries [Phantom Theater], Constellations [Phantom Theater, Open Door Theater, Greenroom Productions], Collected Stories, [Greenroom Productions], and Much Ado About Nothing [Middlebury Actors' Workshop]. Maren lives in Northfield where she homeschools her kiddos and performs and teaches acting with her theater company, Dirt Road Theater.
KATE KENNEY (Maureen in "The Attic") - has acted on stages across the country. Some of her favorite projects at Lost Nation Theater include Eurydice, Hamlet, The 39 Steps and Romeo and Juliet. Kate is the Director of BridgeUP: Theater in the Schools at Northern Stage. She is also a volunteer with Rehabilitation Through the Arts, using theatre to teach life skills to those incarcerated in New York correctional facilities. www.ladykenney.com
MAURA O'BRIEN (Dr Ruth in "Dear Bob") - appeared in the LNT's fully staged production of Love Letters back in 2011 and is thrilled to join in on this virtual theatrical venture. She has been a longtime company member and supporter of LNT and was last seen as the title character in Becoming Dr. Ruth. Kudos and thanks to Kim, Kathleen, Jeanne and everyone involved for making live theater happen in new and exciting ways!
SEAN PATRICK O'BRIEN (The Announcer in "Dear Bob") - Twenty-plus years in the broadcasting industry up and down the east coast, with radio stations from New Hampshire to North Carolina, extensive voice-over, audio production, live dj and presentation experience. All starting from participation in a high school drama club, or maybe it was the second grade talent show...actually, it's just the fact that I'm one of those people who always makes weird faces in the family pictures (my sister-in-law hates that). Oh, and I don't wear green on St. Patrick's Day, I just wear a name tag.
ROBYN OSIECKI (Production Design/Technical Director) - works as a freelance Technical Director under NotTheTD and as Maker (building theater-like things for non-theater applications) via NotTheSignShop. She teaches technical theater at Norwich University and has been working with area performing arts organizations and arts- related schools/programs for nearly 20 years.
ABBY PAIGE ("Diana") - is a writer and theater artist who is always delighted to return to LNT, even virtually.
ANNA ROCK (Sparky in "Logan & Sparky") -is tickled to perform in her second production as her second dog-inspired character with LNT. An actress and physical comedian based out of NYC, Anna's recent credits include: the solo show Trump Rally at Theatre Row, Kate Hamill's Pride & Prejudice at Lost Nation Theater (Mr. Bingley/Mary), On Golden Pond at Winnipesaukee Playhouse (Chelsea), Wind in the Willows at Peterborough Players (Rat), A Midsummer Night's Dream (Puck) and Romeo & Juliet (Friar Laurence) with Monsterpiece Theatre. Anna received training at Sarah Lawrence College, the Moscow Art Theater School (National Theatre Institute), the Accademia dell'Arte, and the Upright Citizens Brigade Theater. Current projects include Hamlet and Much Ado About Nothing with the Texas Shakespeare Festival and musical improv with the children's theatre company Story Pirates. Keep tabs on Anna's whereabouts and goings-on at @rockannaroll and annarockannarock.com
MARILEE SCHEER (Mom in "The Attic") - progressed from childhood make believe to performing in school productions and finally directing, producing and acting with the North Fork Community Theater in Mattituck, NY. Having enjoyed several LNT productions she is delighted to now participate in one.
STOPH SCHEER (Parker in "The Attic") - is an actor, puppeteer, clown, and writer. An incomplete list of their favorite Lost Nation projects includes The Complete Works of William Shakespeare [abridged], The Mystery of Irma Vep, The 39 Steps, The Comedy of Errors, Eurydice, and The Turn of the Screw. Currently, they're producing, writing and puppeteering for The Creatures of Yes on YouTube, and they're studying wooden puppet-making with Bernd Ogrodnik. www.scheerbrilliance.com
DAVID SCHEIN (Charlie "The Office") - has played many roles in the theater: actor, director, playwright, producer, composer and producer. He is the cofounder of the Grotofski-based Iowa Theater Lab, the acclaimed Berkeley-based performance ensemble The Blake Street Hawkeyes, and also of One Love HIV/AIDS Awareness Theater in Ethiopia. Highlights of his theater career include writing for Hanna Barbera , writing for and performing with Whoopi Goldberg, writing co-composing and producing the award-winning TOKENS: A Play on the Plague, and writing, performing and touring internationally, his solo show, "Out Comes Butch." Schein has a 30-year history of collaboration with Theater in Pumpenhaus in Münster, Germany. He is a poet and novelist; His book of performance poems, "My Murder and Other Local News, and his novel, The Adoption, were published by Fomite Press and are available on Amazon.
DOMINIC SPILLANE (Jack "The Florist") - is an actor, director, and producer currently living in Northfield, VT. Past acting credits include Demetrius in Lost Nation Theater's Midsommer Nights Dreame at the VT State House, the online presentation of Hands of Light with GAAR / The Mirror Theater, a Vermont tour of Constellations by Nick Payne, and Gruesome Playground Injuries by Rajiv Joseph [Phantom Theater & Lost Nation Dark Nights, VT]. Other acting credits include the world premieres of The Wundelsteipan [The Flea Theater, NYC]; Clown Bar [Rising Phoenix Rep, NYC]; and the production of Six Degrees of Separation [Williamstown Theatre Festival - MA]. Dominic, with his wife Maren Langdon Spillane have just launched Dirt Road Theater, a theater company in Northfield, VT (dirtroadtheater.com), and Dominic is currently developing TheaterEngine, a website dedicated to the performing arts.