Lost Nation Theater's All Together Now - the cast and creatives of LNT's new musical revue made possible by Music Theater International
All About the folks bringing you our All Together Now
a new musical revue
and global theater event
made possible by Music Theatre International


Director: Kathleen Keenan
Musical Director: Patrick Wickliffe
Choreographer: Katie Shults
Scenic Design: Kim Allen Bent
Lighting Design: Samuel J Biondolillo
Costumes: Cora Fauser
Sound Engineer: Andrew Vachon

Stage Manager: Katelyn Paddock
Props: Kathleen Keenan
Speeches: Kim Bent
Lighting Supervisor: Samuel J Biondolillo
Technical Coordinator: Kim Bent
Spot Light Operator: Jason Perez
Production Assistants: Avery Bacon, Ainsley Cook, Mars Mattogno

House Manager: Brandy Ann Perez

Featuring:
AnnaMaria Di Pietropaolo, Léonie Fournier, Jessica Goodlin, William Pelton, David Ruffin, Katie Shults, Shanda Williams
special guests: Kathleen Keenan and Kim Bent
The Musicians
Patrick Wickliffe, keyboard Marie DiCocco, accordion & percussion and backup vocals
Special Thanks To:

All our Amazing Performers., Creatives, Crew and Volunteers!!
Michael Sherman, Bernie Lambeck & Linda Sproul, Rick Ames, Capitol Copy, Wayne Fawbush, Marie DiCocco, Ann Harvey,, Amanda Menard, Carol Plant, the Montpelier Community Justice Center, Erin Galligan Baldwin, Stage -32, Union-32 Jr Sr High School, Walter Westinghouse, St Michaels College, Janine Woods Thoma,, Marcia Biondolillo, Natasha Troop , Chris & Mike Zahm, Dona Bate
Special Thanks to Lost Nation Theater's 2021 Underwriters: Capitol Copy, City of Montpelier, Eternity, National Life Group, Vermont Mutual and The World
And ALL LNT's 2020 Business/Downtown On Stage Contributors. Please support these businesses supporting Lost Nation Theater. Read All about them HERE
and to The Estate of Ted Richards, the Mary Shriver Fund of the Alan Weiss Estate, and Margot George Arts Fund for additional sponsorship of this event.
The Songs:
Pure Imagination … Shanda (with David and William)
from Charlie and the Chocolate Factory Music and Lyrics by Leslie Bricusse and Anthony Newley Book by David Greig

You Could Drive a Person Crazy … William, Jessica, Katie
from Company Music and Lyrics by Stephen Sondheim Book by George Furth

Back to Before … Kathleen
from Ragtime Music by Stephen Flaherty Lyrics by Lynn Ahrens Book by Terrence McNally

Gimme, Gimme … Katie
from Thoroughly Modern Millie Book by Richard Henry Morris and Dick Scanlan
New Music by Jeanine Tesori, New Lyrics by Dick Scanlan
Original Story and Screenplay by Richard Morris for the Universal Pictures Film

Life Is So Peculiar … Shanda (with AnnaMaria, Katie, Léonie)
from Five Guys Named Moe Music & Lyrics by Jimmy Van Heusen & Johnny Burke; Book by Clarke Peters

The Cafe Song … David
from Les Misérables Book by Alain Boublil and Claude-Michel Schönberg
Music by Claude-Michel Schönberg Lyrics by Herbert Kretzmer

The New World… Léonie, David, Jessica, Shanda
from Songs for a New World Music and Lyrics by Jason Robert Brown

She Used To Be Mine … Katie
from Waitress Music and Lyrics by Sara Bareilles Book by Jessie Nelson

Seize the Day … Jessica, AnnaMaria, Katie, Leonie
from Disney's Newsies Music by Alan Menken, Lyrics by Jack Feldman Book by Harvey Fierstein

Children Will Listen … William, Léoni
from Into the Woods Music and Lyrics by Stephen Sondheim Book by James Lapine

Take a Chance on Me … AnnaMaria, Katie, Jessica (with Marie!)
from Mamma Mia! Music and Lyrics by Björn Ulvaeus and Benny Andersson Book by Catherine Johnson

Astonishing … Jessica
from Little Women Music by Jason Howland Lyrics by Mindi Dickstein Book by Allan Knee

Supercalifragilisticexpialidocious … Shanda, Bill, Léonie, Katie, AnnaMaria, Jessica
from Disney and Cameron Mackintosh's Mary Poppins
Music and Lyrics by Richard M. Sherman and Robert B. Sherman Book by Julian Fellowes Additional Music and Lyrics by George Stiles and Anthony Drewe

Beautiful City … David (with AnnaMaria, Katie, Leonie, Shanda)
from Godspell
Music and Lyrics by Stephen SchwartzBook by John-Michael Tebelak Conceived and Originally Directed by John Michael Tebelak

Seasons of Love … Full Company
from Rent Book, Music and Lyrics by Jonathan Larson
About our Creatives:
Who's Who in All Together Now


DONA BATE(Accounts Guru) was CEO of a regional community transportation system for 18 years before joining LNT, and is founder of dbatespeaking where as a speaker, trainer, and coach she shared her love and experience of communicating.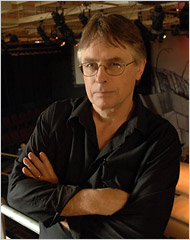 KIM ALLEN BENT (Speech Writer/ Scenic Design/Founding Artistic Director) Kim is the Founding Artistic Director of Lost Nation Theater. He is an award-winning playwright, an actor, director, teacher and designer. Kim has worked actross the coutnry, Europe & Canada, and has taught theater for Middlebury College, Goddard, and NYU among others. His roots in Vermont go back six generations. Why does he do Theater? "Because it's the only thing that makes sense of the world." Favorite Show Quote: "It takes 900 years to explain one blown spark of Love..."
SAMUEL J. BIONDOLILLO (Lighting Designer) is an NYC lighting designer (originally from Barre, Vermont). Off-Broadway: NYC Dance & Music Festival, Geek! The Musical. Regional: The Rocky Horror Show, Cabaret (Moonbox Productions), The Complete History of Comedy Abridged (Lost Nation Theater), Private Lives (Vermont Stage), Henry IV Parts 1 & 2, Shakespeare in Love (Connecticut Repertory Theatre), Flamingo Kid (Hartford Stage, Assist.) Sam is an adjunct professor of lighting and sound technology at the University of Connecticut, a proud member of Local USA 829 in the Lighting Design category, and holds a BA from Boston College in Theatre Arts. Website: SJBLightingDesign.com
MARIE DICOCCO (Musician) first worked with Lost Nation Theater in 2015's Stone, where she was an Italian Folk Music & Dance consultant. Marie most recently joined LNT as accordionist for 2019's Cabaret. LNT is grateful & delighted to have her with us again!
ANNAMARIA DIPIETROPAOLO (Ensemble) is originally from Northern Virginia, relocating to Vermont in 2013. She has trained in street dance, ballet, modern, tap, musical theater, jazz, and many other modern dance forms. She has a strong interest in the preservation and education of Black dance forms and their communities, as well as the relationship between dance and neurodivergence/mental illness, with the ultimate goal of making dance more accessible and inclusive to all by dismantling deeply rooted biases. She was a member of Contemporary Dance and Fitness Studio's Teen Jazz company in high school, has attended intensives such as Rennie Harris' Illadelph Legends and Bates Dance Festival, and most recently completed American Dance Festival. She currently resides in central Vermont, working as an office manager and dancer/choreographer, and spends her spare time creating all different kinds of art.
CORA FAUSER (Costume) is a grateful Vermont native. She attended a one room school through 6th grade in Hartland, VT. She has known Kim Bent since undergraduate days at University of Vermont. Since 1992, Cora has costumed over 75 projects for Lost Nation Theater, Champlain College, Vermont Stage Company, Theater Kavanah, Burlington High School, and other community and experimental theaters. Previous Vermont projects at LNT have included Kim Bent's original scripts Lyddie, and But Your Honor, and David Budbill's Judevine, Two for Christmas, and Song For My Father.
LEONIE M. FOURNIER (Ensemble) is a French Canadian 8th grader at Main Street Middle School in Montpelier. She loves to dance in several different genres including breakdancing, hip-hop, jazz and ballet with the Contemporary Dance and Fitness Studio in Montpelier. She also enjoys singing and acting and she is very fond of watching musicals as well as performing in them. Past LNT youth production roles include Dorothy in The Wizard of Oz, one of the Alexanders in an ensemble production of Alexander and the Terrible Horrible No Good Very Bad Day and an ensemble part in "In this place: a cabaret showcase". She also did the 3 night improv sessions with Anna Rock, also with LNT. You might also recognize her from The Snow Queen as Gerda with Vermont Youth Theater. Enjoy the show!
JESSICA GOODLIN - Jessica holds a BFA in music-theater from Shenandoah University in Winchester, VA. After graduating, Jessica went on to study music/ theater and dance in NYC. Jessica has toured with Chidlren's theaters and performed with Opera North in Lebanon, NH. Jessica favorite credit is when she got to work with Tomie dePaola and record a song for his CD that can be found in the back of his book: The Magical World of Strega Nona, A Treasury. Jessica has been a Board member for LNT since 2020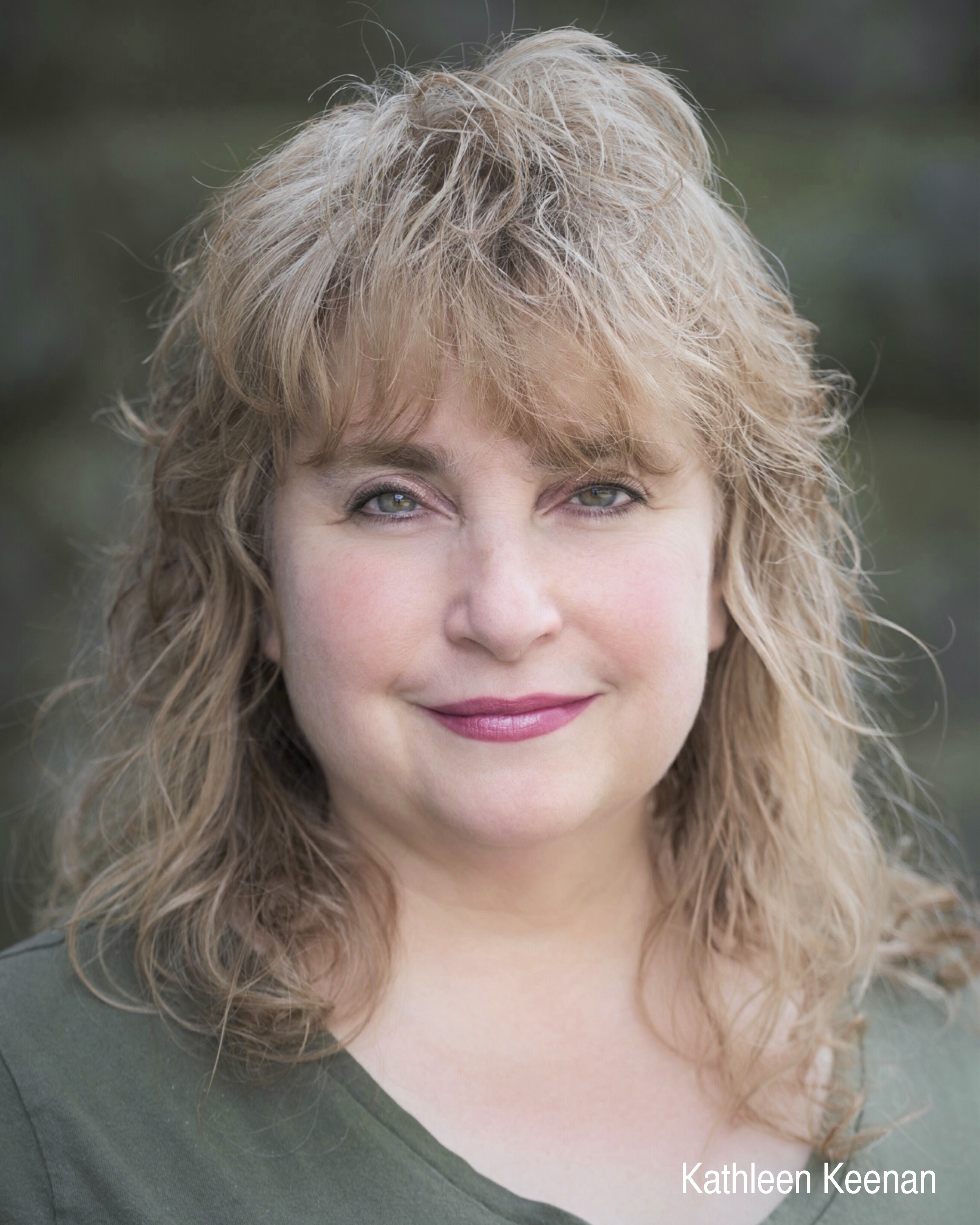 KATHLEEN KEENAN (Director/Guest Artist/Producing Artistic Director) is the producing artistic director of Lost Nation Theater. In addition to acting, directing, & producing theater, she is a singer-songwriter. She won Broadway Worlds's 2020 Regional Theatre "Vocalist of the Decade" for her role as Patsy Cline in Always, Patsy Cline. It is gleefully gratifying to be rehearsing & performing once again. Kathleen sends her deepest thanks to all the artists involved and to the audience & community for "being there."


MARISSA MATTOGNO (Production Assistant) Mars has been involved in many a show with Lost Nation Theater, in nearly every capacity, and is pleased to add one more to her list! She's super excited to be helping out with All Together Now, and if you listen closely you can probably hear her singing along very quietly from backstage. She hopes you have as much fun listening to the show as she has working on it!
KATELYN PADDOCK (Stage Manager) is a Burlington, VT-based stage and event manager. She currently works as the Venue Operations Coordinator for Main Street Landing Performing Arts Center; she is also on the events staff at Burlington City Arts. Katelyn is a member of Foul Contending Rebels Theatre Cooperative, a Burlington theatre group aimed at producing shows that highlight the voices of young people and marginalized identities. As a theatre maker, Katelyn loves projects of all shapes and sizes, but particularly enjoys new works, accessibility at all levels of the theatrical experience, and challenging the idea of what good theatre is, who it is for, or what it should be. She would like to extend her gratitude to Kathleen, Kim, and the entire cast and creative team for bringing her into this production and thanks YOU for supporting the arts! Recent credits include Macbeth (Properties Master/Scenic Designer, Foul Contending Rebels), The Suffragist Reenactment Society (PSM, Complications Company), Hamlet (PSM, Foul Contending Rebels), Popcorn Falls (PSM, Vermont Stage Company), A Year With Frog and Toad (Technical Director/Properties Master, Lyric Theatre Company), Shakespeare in Love (PSM, UVM Theatre), The Legend of Georgia McBride (PSM, Vermont Stage Company), Laughter on the 23rd Floor (ASM, St. Michael's Playhouse), and Godspell (ASM, Saint Michael's Playhouse).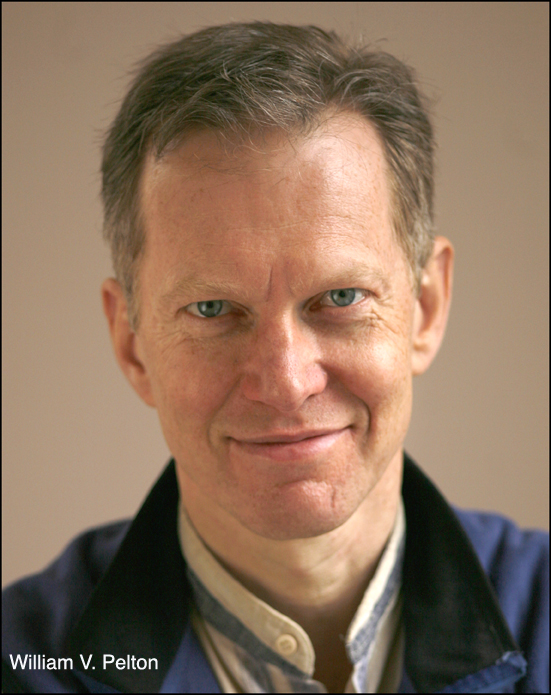 WILLIAM PELTON (Ensemble) longtime Montpelier resident, is a Syracuse University VPA graduate and has appeared in over 60 productions with Lost Nation Theater, Main Stage, Quarryworks, Center Stage, Tenfest at Valley Players, and Green Mountain Opera Festival, and as an environmental actor/educator in Vermont schools. Recent favorite roles include Wilbur in Hairspray, Old Man Strong/ Mr. McQueen in Urinetown, and Herr Schultz in Cabaret, all with LNT; and Vanya in Vanya and Sonia and Masha and Spike with Island Stage. He has studied acting for film with Jock MacDonald and Richard Waterhouse,and sung with local choral groups and a barbershop quartet. Working his way from dilettante to polymath, Bill has also owned two cafes, had a stint as Executive Director of the T. W. Wood Gallery, and served as sexton at a local church. Fun facts: As cafe owner, exhibited over 60 local artists in a decade. As restaurant worker, made over 7500 quiches. As T.W. Wood Gallery Director, moved 600 historic works of art and created archival storage in the new location. Favorite animal roles: Horrible Henry, a green walrus, in Carnival; Leslie, a sea lizard, in Albee's Seascape; and Lion in Pyramus and Thisbe. He's delighted to join the cast and crew for his 30th production with LNT!
BRANDY ANN PEREZ(Associate Managing Director) Brandy Ann Perez serves as Associate Managing Director at Lost Nation Theater where she works in arts administration while still sharing her love of dance and the performing arts. She also teaches ballet at Moving Light Dance Studio and volunteers as a development committee member for Vermont Dance Alliance. Over the years, Brandy has has been a member of the Vermont Dance Collective, has created her own original choreography for ballets and musicals, helped to found and run Ballet Wolcott, taught at Johnson State College and dance studios around the state, and has collaborated with many local choreographers, teachers, and arts organizations.
DAVID RUFFIN (Ensemble) David is a Unitarian Universalist minister, spiritual counselor, voice coach, social justice educator and performing artist. His professional career intheater included Grease, Broadway National (Kenickie); West Side Story, 50th Anniv. Broadway European Tour (Tony); West Moon Street, Off Broadway (Lord Arthur), and regional work at The Guthrie, Signature Theatre, and the Denver Center, CO.
KATIE SHULTS (Choreographer/Ensemble) Katie graduated from NYU with a BFA in Musical Theater from Tisch School of the Art's New Studio on Broadway in 2019. Katie has spent several summers acting with The Peterborough Players in NH. Credits include A Doll's House Part 2, The Drowsy Chaperone, She Loves Me, Cindy Reilly, Pippi Longstocking, How I Became a Pirate, and more. Most recently, Katie performed in and Dance Captained their production of Beehive summer 2021! Katie has also performed regionally with Barrington Stage as Margo in their world premier reading of Butterflies, directed by Graciela Daniele, and as the Kitty U/S in Taking Steps directed by Sam Buntrock. In fall 2019 she played the role of Lizzy Bennet in Kate Hamill's Pride and Prejudice with Lost Nation Theater; A role for which she won the Vermont Broadway World Award for Best Actress in a Professional Production. She has also performed in the Off-Broadway cast of Wicked City Blues at The Actor's Temple on 47th Street. Katie could not be more excited to be back working in the lovely town of Montpelier with Lost Nation Theatre in All Together Now! katieshults.com
PATRICK WICKLIFFE (Musical Director) is an American composer dedicated to exploring America's diversity and identity through its music. Patrick endeavors to create works that consistently engage performer and listener alike through blending the traditional and the contemporary. Patrick is compelled by the notion of reconciliation through innovation while at the same time drawing inspiration from the expressive and interpretational acuities of colleagues with whom he has enjoyed synergetic collaboration. Patrick employs instrumental, vocal, and electronic genres as apt vehicles for his creative impulses. Recent projects have emphasized a celebration of shared human experience through time and space reconceptualization while at the same time searching for new ways of expressing connection through sound. Patrick has also been invited on a number of occasions to share perspective on projects of wide-reaching appeal. In addition to academic accolades, recognition has included awards for keyboard collaboration in theatre and opera. Patrick has placed himself in service to a variety of communities in a variety of capacities. Work Patrick has done over the last ten years has reflected a range of interests and has explored the potential of their influence in his compositions. These influences have occasionally touched upon spiritual as well as social dimensions. Patrick is currently pursuing the Doctorate of Musical Arts at the University of Cincinnati College-Conservatory of Music. He holds a Master of Music from the Cleveland Institute of Music and a Bachelor of Music from Oberlin Conservatory. Composition studies have been with Michael Fiday and Mara Helmuth among others. Patrick has also enjoyed masterclasses with Yehudi Wyner in the United States and with James Whitbourn and Thomas Hyde at Oxford University.
SHANDA WILLIAMS (Amyens/Hymen) is a grateful Volunteer and an active Board Member of Lost Nation Theater! She is also a Soprano/ Alto and an active Board member of The Montpelier Community Gospel Choir! When she is not singing, or in theatrical pursuits, she really enjoys engaging others, and finding new ways to network and bring people together. Building bridges of the humanities, is her favorite past time! To Shanda, "People Matter", and she enjoys celebrating life with others, and making it count, one day at a time.