Lost Nation Theater's As You Like It - the cast and creatives of LNT's abridged staged reading
All About the folks bringing you our As You Like It Shakespeare on the State House Steps Staged Reading:

another Ann Harvey and Lost Nation Theater co-production
Fall Foliage Shakespeare - on the state house steps!


Director: Ann Harvey
Composer: Kathleen Keenan
Scenic Design: Kim Allen Bent
Fight Choreography: Dan Renkin
Fight Captain: Kathleen Keenan
Costume Wrangling: Cora Fauser

Fiddler: Susan Reid
Guitarist: Kathleen Keenan
Percussion: Lisa Jablow, Rick Ames, Erin Galligan Baldwin
Stage Manager: Kathleen Keenan
Props & Costume Elements: Ann Harvey
Dramaturgy: Kim Bent & Ann Harvey
Technical Coordinator: Kim Bent
Lords of Fabric Wrangling: Peter Ellis, Marissa Mattogno, Sarah Menard
Production Assistant: Mars Mattogno
Quick Change Artist: Sarah Menard
Sound Reinforcement Design: Walter Westinghouse
Sound Engineer: Peter Guihan
Sound Assistant: Peter Ellis
poster graphic: Claiborne H Coyle

House Manager: Brandy Ann Perez


producers: Kim Bent, Kathleen Keenan, and Ann Harvey
Featuring:
G Richard Ames, Kim A Bent, Essence Brown, Richie Dupkin, Erin Galligan Baldwin, Lisa Jablow, Marissa Mattogno (mars), William Pelton, Jelani Pitcher, Mark S Roberts, Anna Rock, Jennifer Sassaman, Shanda Williams
Special Thanks to Our Event Sponsors:
Capitol Copy & its Crew
City of Montpelier
802 Coffee/Capitol Grounds
The World
Big Thanks To Our Housers:
Dona Bate, Susan Ritz & Ethan Atkin, Michael Sherman, Liz & John Snell,
To Our Production Angels - who helped us with very specific important projects related to the show
Dan Boomhower, Mary Dobbins, Cora Fauser, Burton Dunning, Maura O'Brien, Clay Coyle
To The "Feed the Team" Contributors:
Morse Farm, Gary Hass, Susan Reid, Chris & Mike Zahm, Earl Fechter, Capitol Grounds
Still More Special Thanks:
The World Newspaper, Jim Lowe, Gary Hass, Laurie Callahan, Morse Farm, Earl Fechter, Chris & Mike Zahm, Mara Iverson, Erin Galligan Baldwin, U-32 Stage 32
Vermont Stage, Deb Ferrell at Vermont State Buildings & Grounds


Special Thanks to Lost Nation Theater's 2021 Underwriters: Capitol Copy, City of Montpelier, Eternity, National Life Group, Vermont Mutual and The World
And ALL LNT's 2020 Business/Downtown On Stage Contributors. Please support these businesses supporting Lost Nation Theater. Read All about them HERE
and to The Estate of Ted Richards, and the Mary Shriver Fund of the Alan Weiss Estate for additional sponsorship of this event.
Cast in Order of Appearance:
ORLANDO, youngest son of Sir Rowland de Boys - Jelani Pitcher
ADAM, an old servant of Sir Rowland de Boys - William Pelton
OLIVER, son of Sir Rowland de Boys - G Richard Ames
DENNIS, a servant of Oliver - Mark S Roberts
CHARLES, a wrestler in the court of Duke Frederick - Richie Dupkin
ROSALIND, his daughter, later disguised as Ganymede - Anna Rock
CELIA, his daughter, later disguised as Aliena - Erin Galligan Baldwin
TOUCHSTONE, a clown or fool -- Jennifer Sassaman
LE BEAU, a courtier in the court of Duke Frederick - Essence Brown
DUKE FREDERICK, Duke Senior's usurping brother - Kim A Bent
ATTENDANTS OF FREDERICK - Marissa Mattogno, Shanda Williams, Sarah Menard, Peter Ellis
DUKE SENIOR, a banished duke (brother of Frederick) - Kim A Bent
AMYENS, a lord attending Duke Senior in exile - Shanda Williams
FIRST FOREST LORD, attending Duke Senior in exile - Marissa Mattogno
CORIN, an old shepherd - Mark S Roberts
SILVIUS, a young shepherd enamored of Phoebe - Richie Dupkin
JAQUES, in the retinue of Duke Senior - Lisa Jablow
AUDREY, a country wench - Marissa Mattogno
SIR OLIVER MAR-TEXT, a country vicar - William Pelton
PHEBE, a shepherdess, disdainful of Silvius - Essence Brown
A PAGE - Wlliam Pelton
WILLIAM, a country youth, a suitor to Audrey - G Richard Ames
HYMEN, god of marriage - Shanda Williams
JAQUES DE BOYS, son of Sir Rowland de Boys - Mark S Roberts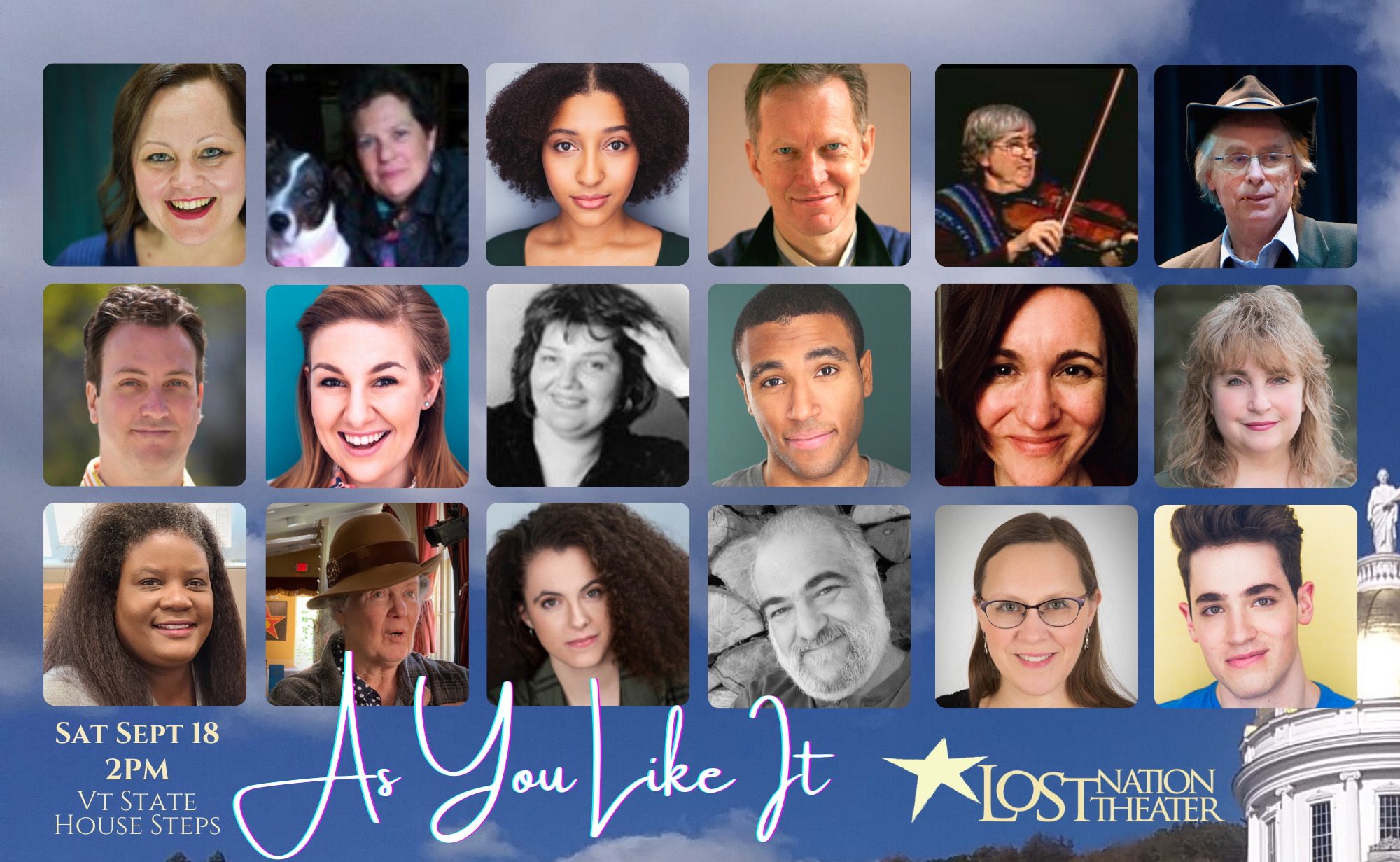 We dedicate this production to the memories of Lost Nation Theater's longtime champions and Board Chair Anthony Otis and Treasurer Ted Richards.
25 years ago, Anthony and Ted were instrumental in getting LNT's Fall Foliage Shakespeare tradition off the ground.
They both loved this community, and the Vermont State House. As an english professor, Ted loved Shakespeare a Lot. As a member of "Friends of the Vermont State House", the Montpelier Historical Society, and as a lawyer/lobbyist, Anthony worked at and Loved the State House a lot!
Anthony and Ted both left this world in 2020, and it is our honor to have the opportunity to remember them and commemorate just one of the ways they eached shaped Lost Nation Theater and secured its future, with this staged reading on the state house steps.


About our Creatives:
Who's Who in As You Like It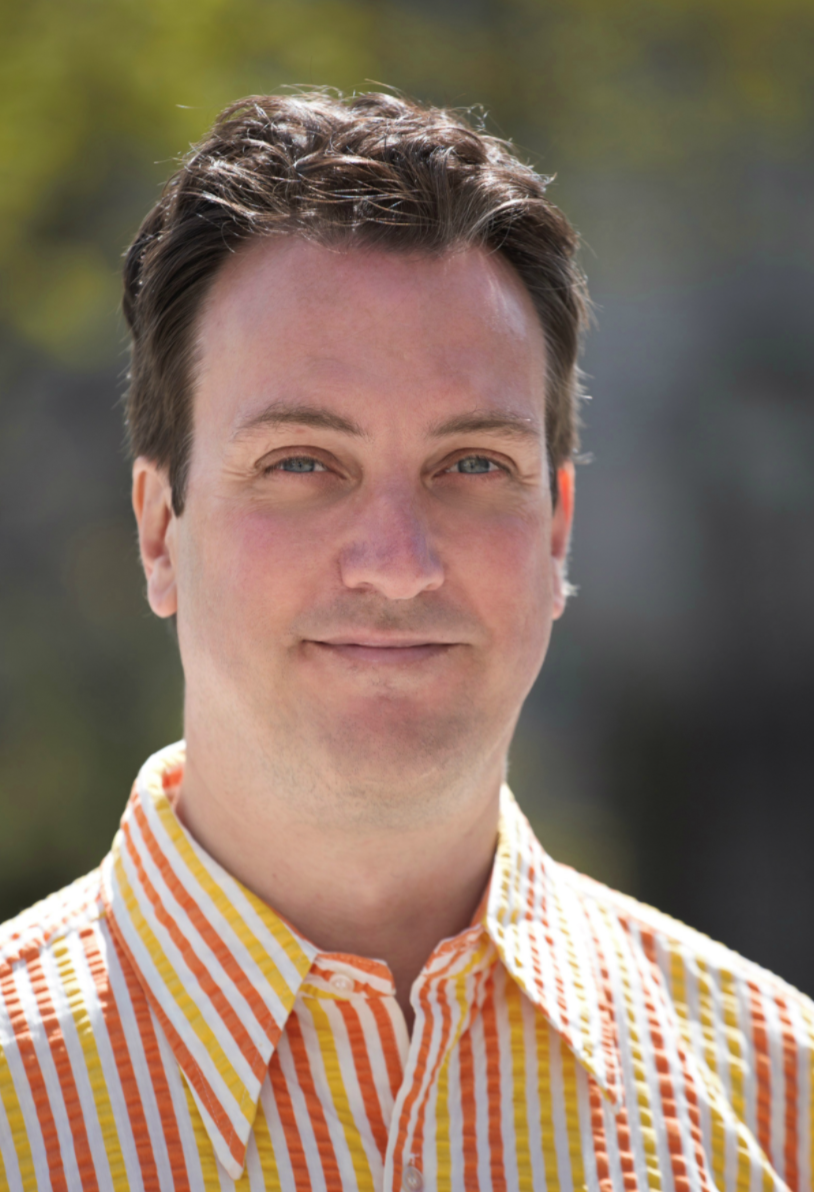 G. RICHARD AMES ((Oliver, William) G. Richard Ames last appeared for LNT on April 23 for a livestream of his own work, It's Him Material, and last September 20 at the State House as Lysander in A Midsommer Night's Dreame. He is currently appearing at QuarryWorks as Mark Twain in excerpts from Hal Holbrook's Mark Twain Tonight! He lives in Burlington with his cat, Luxe (in a tux), and works as the co-op specialist for Champlain Housing Trust. Next April he will appear as Miss Trunchbull in Lyric Theatre's production of Matilda at the Flynn.


DONA BATE(Accounts Guru) was CEO of a regional community transportation system for 18 years before joining LNT, and is founder of dbatespeaking where as a speaker, trainer, and coach she shared her love and experience of communicating.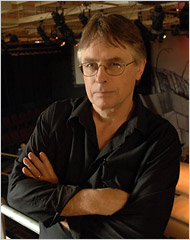 KIM ALLEN BENT (Duke Senior, Duke Frederick - Scenic Design/Founding Artistic Director) Kim is the Founding Artistic Director of Lost Nation Theater. His roots in Vermont go back six generations. Why does he do Theater? "Because it's the only thing that makes sense of the world." Favorite Show Quote: "It takes 900 years to explain one blown spark of Love..."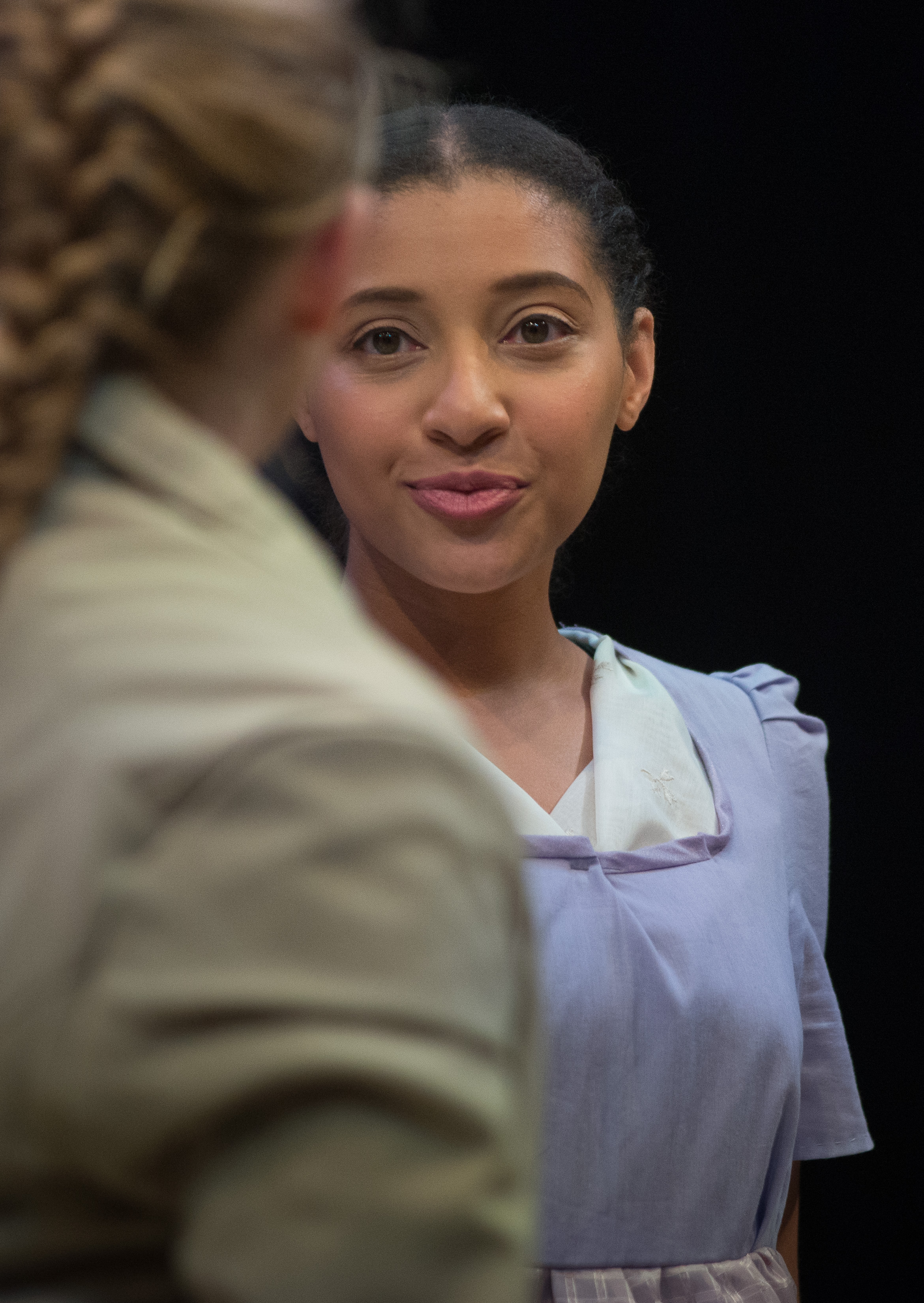 ESSENCE BROWN (Phebe, LeBeau) Essence is a Blackorican actress dedicated to unraveling humanity through storytelling. She holds a B.A. in Acting from Pace University's International Performance Ensemble program where she had the opportunity to devise work Off-Broadway and internationally. Essence has been playing alongside the LNT community since 2019 when she doubled as Jane Bennet and Anne De Bourgh in Kate Hamill's adaptation of Pride & Prejudice, winner of Broadway World's Regional Best Play Award. She and her team at Inclusive Talent Management aim to continue enlivening the characters she portrays on-stage and on-screen.
RICHIE DUPKIN (he/him/his) (Silvius, Charles the Wrestler) is a queer, NYC-based actor/singer who is honored to be creating with LNT. Nat'l Tours: The Spongebob Musical (1st Nat'l). Regional: Hamlet (Scranton Shakespeare), The Skin of Our Teeth (Peterborough Players). Film: 1 Angry Black Man (Align Pictures). Endless gratitude to the LNT and As You Like It team. @richiedupkin
PETER ELLIS (Sound Assistant & Lorrd of Fabric) Peter is a Junior at Stowe High School and is thrilled to be a returning member of the Lost Nation Theater family. He has worked as a technical Director at the Stowe Theatre and Stowe High/Middle School for 5 years.
CORA FAUSER (Costume Wrangler) is a grateful Vermont native. She attended a one room school through 6th grade in Hartland, VT. She has known Kim Bent since undergraduate days at University of Vermont. Since 1992, Cora has costumed over 75 projects for Lost Nation Theater, Champlain College, Vermont Stage Company, Theater Kavanah, Burlington High School, and other community and experimental theaters. Previous Vermont projects at LNT have included Kim Bent's original scripts Lyddie, and But Your Honor, and David Budbill's Judevine, Two for Christmas, and Song For My Father.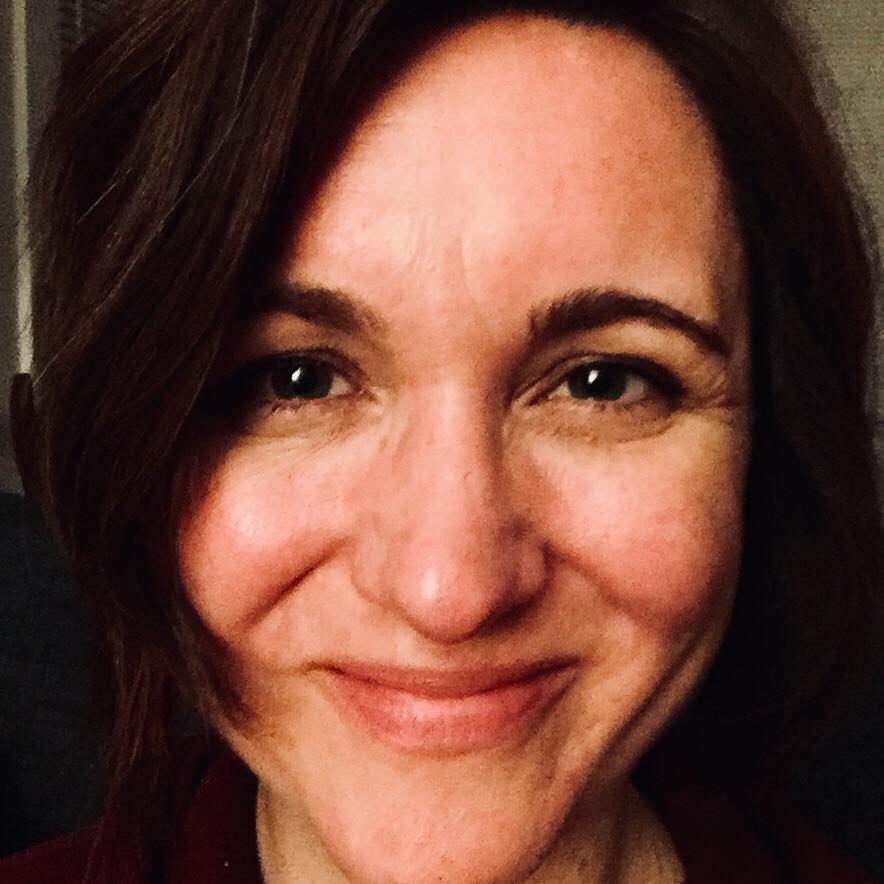 ERIN GALLIGAN BALDWIN (Celia) Originally from Michigan, Erin began acting and performing at a young age. She attended Interlochen Arts Academy, a fine arts boarding school, as a theater major in high school, and then studied acting, English, creative writing, and dance at the University of Michigan and New York University. Erin has an MFA in Performance Creation, with a concentration in directing and playwriting, from Goddard College. About to start her 23rd year of teaching, Erin is the director of theater at U-32 Middle and High School. Erin has performed locally with The Bread and Puppet Theater, The Blue Barn Players, The St. Johnsbury Players, Lost Nation Theater, and Open Door Theater.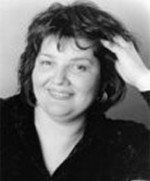 ANN HARVEY (Director/Producer) Ann Harvey is an actor, singer, director native to Vermont who returned home many years ago after living 20 years in NYC. She was for a time the Executive Director of Riverside Shakespeare Company , a member of the Gregg Smith Singers, produced and performed in several Cabaret shows, an Artistic Associate at Peterborough Players in NH. In Vermont her closest associations have been with the Skinner Barn in Waitsfield and LNT.

LISA JABLOW (Jacques) Lisa Jablow has been a part of various and "sundrie" LNT productions over the last (embarrassingly long number) years, both onstage and leading the pit band. In addition to her activities front of house she can also be found in the projection booth of several leading opera houses, either calling cues for or operating supertitles.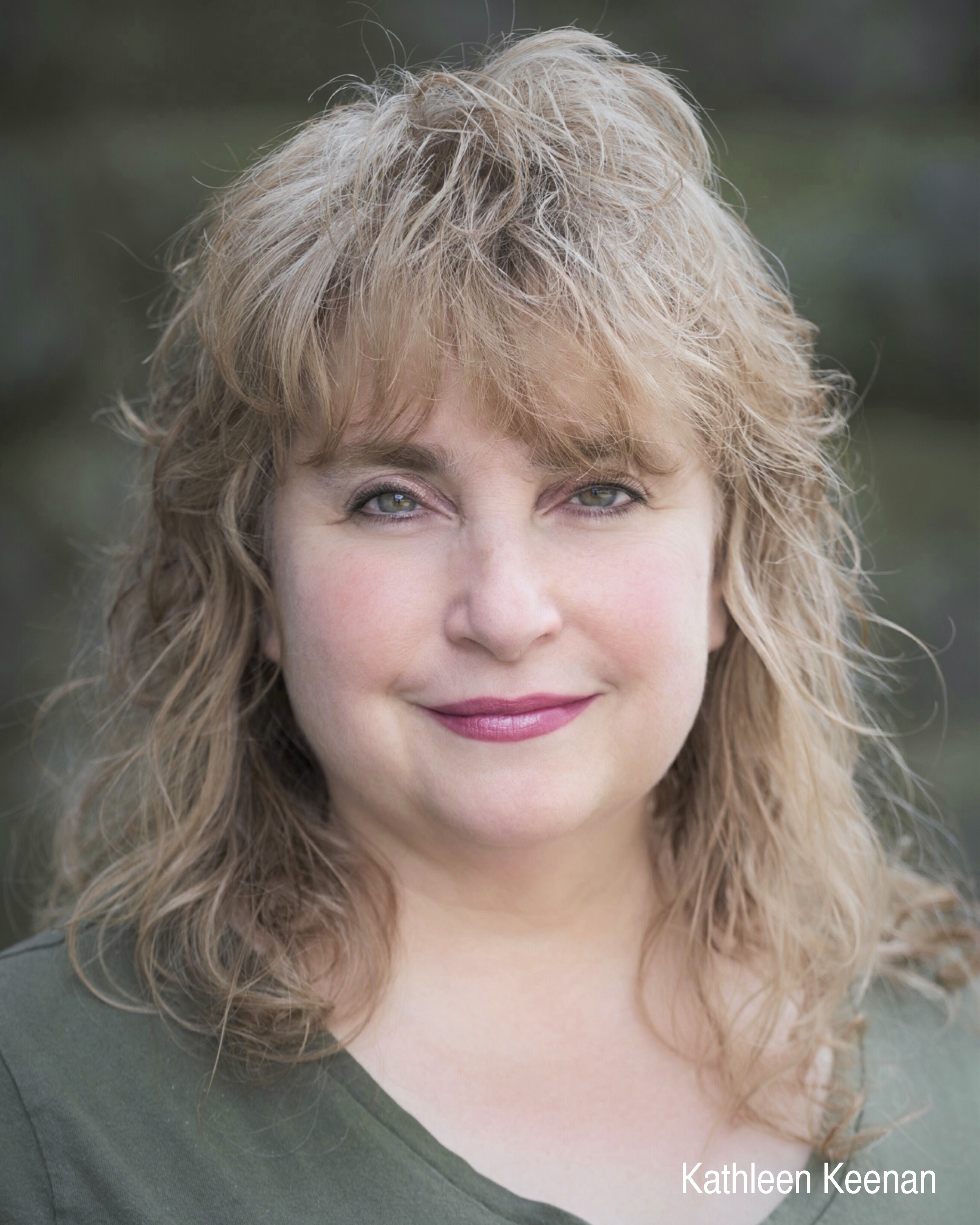 KATHLEEN KEENAN (Composer/SM/Producer) is the producing artistic director of Lost Nation Theater. In addition to acting, directing, & producing theater, she is a singer-songwriter. She won Broadway Worlds's 2020 Regional Theatre "Vocalist of the Decade" for her role as Patsy Cline in Always, Patsy Cline. It is gleefully gratifying to be rehearsing & performing once again – however truncated. And a pure joy to be composing for and working with Ann Harvey! Kathleen sends her deepest thanks to all the artists involved and to the audience & community for "being there."


MARISSA MATTOGNO (MARS) (Audrey, Forrest Lord, Duke Frederick Attendant, Lord of Fabric) It's been a couple of years since Marissa was last performing with Lost Nation Theater, and she's beyond excited to be back! Shoutout to her roommate for putting up with her in-apartment rehearsals, and a HUGE thank you to everyone who helped make this event possible!
SARAH MENARD(Lord of Fabric & Quick Changes) Sarah first started working with LNT as a freshman in high school, many moons, shows, and roles ago. Although she has been on "the other side of the footlights", and in house management, she is most theatrically at home backstage and is a quick-change expert. She has been known to brag to her husband Kris about just how fast she can get a person's pants off, and her young daughter is apparently excited to give it a try too. By day, Sarah works for National Life Group.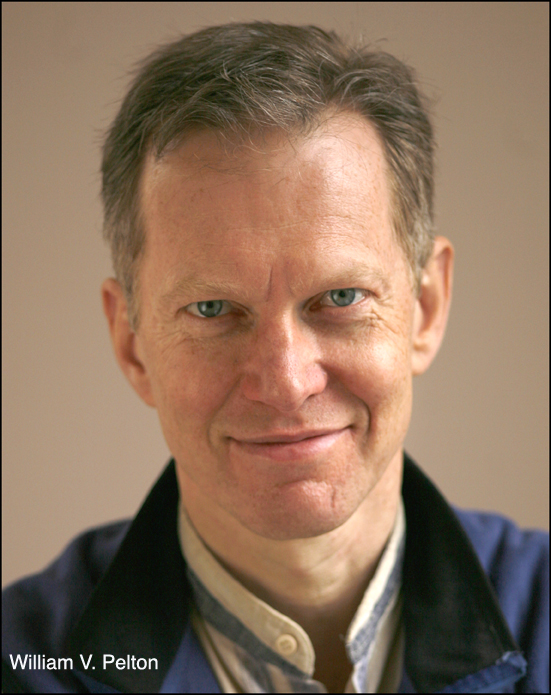 WILLIAM PELTON (Adam, Sir Oliver, Page) A Performing Arts graduate of Syracuse University, William Pelton has had 4 decades of performance with Lost Nation Theater, Main Stage, Quarryworks, Center Stage, Vermont Opera Theater, and Green Mountain Opera Festival, and as an environmental actor/educator in Vermont schools. He has also studied film acting with Jock MacDonald and Richard Waterhouse, and participated in many student films and local film slams. He's delighted to join the cast and crew for his 30th production with LNT!
BRANDY ANN PEREZ(Associate Managing Director) Brandy Ann Perez serves as Associate Managing Director at Lost Nation Theater where she works in arts administration while still sharing her love of dance and the performing arts. She also teaches ballet at Moving Light Dance Studio and volunteers as a development committee member for Vermont Dance Alliance. Over the years, Brandy has has been a member of the Vermont Dance Collective, has created her own original choreography for ballets and musicals, helped to found and run Ballet Wolcott, taught at Johnson State College and dance studios around the state, and has collaborated with many local choreographers, teachers, and arts organizations.
JELANI PITCHER(Orlando) Jelani Pitcher is thrilled to be making his Lost Nation Theater debut! An award-winning Chicago actor, Jelani is best known for his role as Booth in "Topdog/Underdog" with Fleetwood-Jourdain Theatre, and George in "Our Town" with Artistry Theatre. After graduating from Ithaca College, and 5 wonderful years in Chicago, Jelani is very excited to have made the transition to NYC this past August. jelanipitcher.com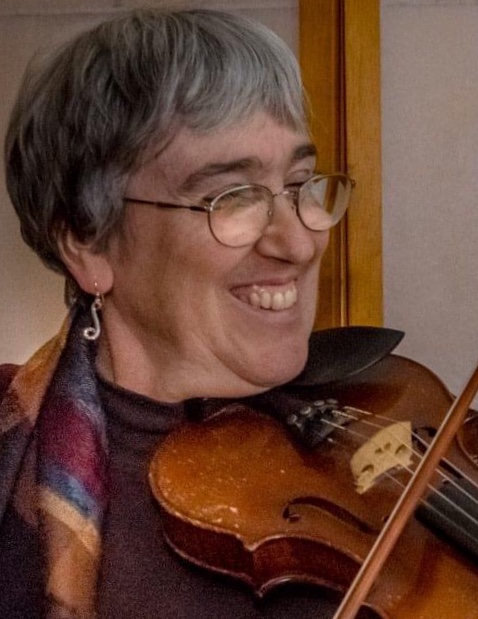 SUSAN REID (Musician) Susan is usually heard playing fiddle tunes from Nordic, Celtic Canadian and New England dance traditions. She plays for dances and other convivial occasions, is a force behind several local jam sessions, performs with the trio Larks in the Attic, the duo Float 'n Crowbar and is assistant director of the Vermont Fiddle Orchestra. If you have heard a couple of musicians walking through your neighborhood playing tunes, well, that's Susan and her housemate Aaron letting off a little pandemic steam.


DAN RENKIN (Fight Choreographer) first performed at LNT in 1999's Richard III, and has since appeared or staged skullduggery and mischance in Complete History of Comedy- Abridged, The Taming of the Shrew, Romeo and Juliet, Tartuffe, The Miracle Worker, Moonlight and Magnolias, A Midsummer Night's Dream, God of Carnage and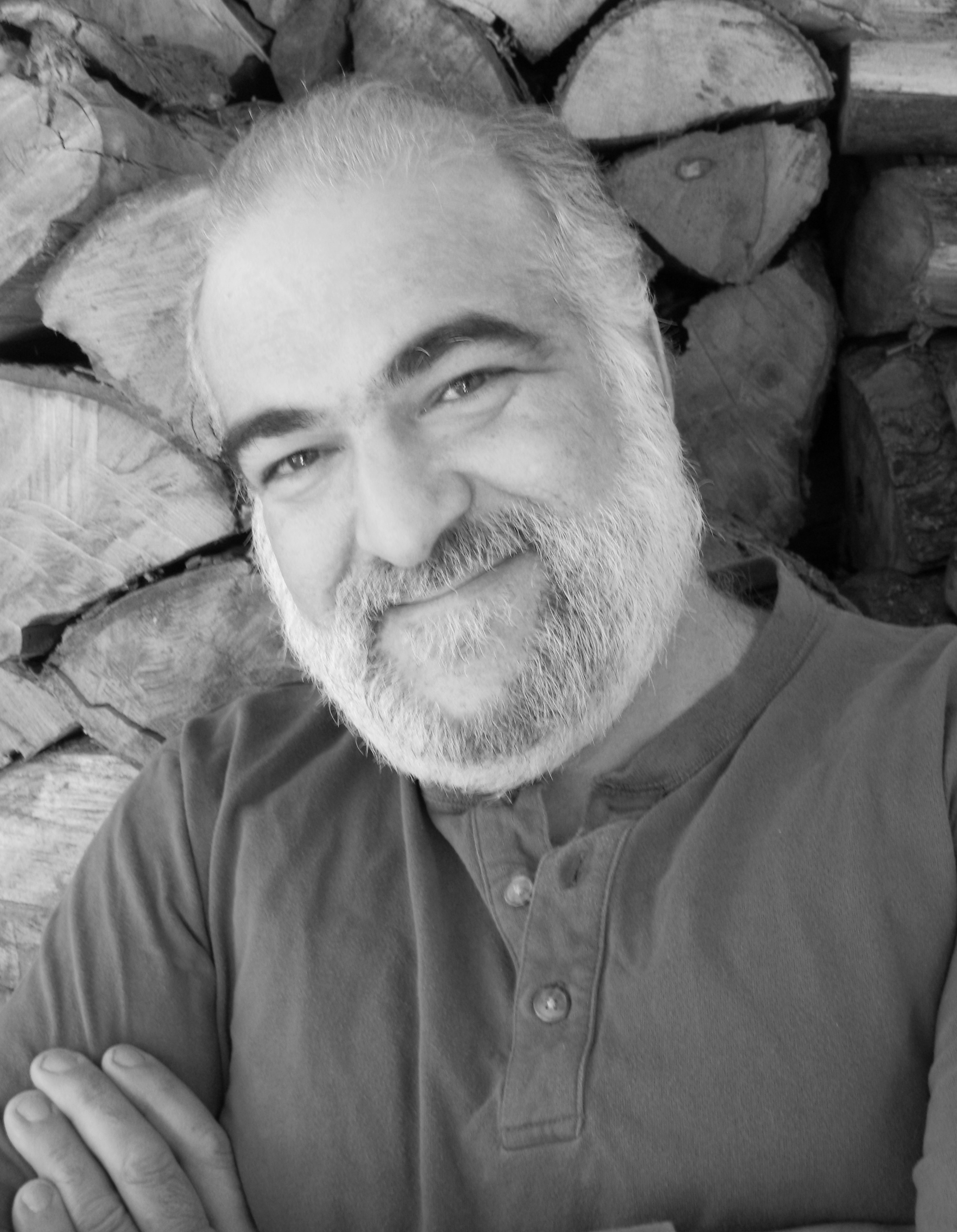 MARK S ROBERTS (Denis , Corin, 2nd Brother) ... and we're back! How we love to hear those words! Mark has been playing vermont stages for years and is delighted to return to the stage after this long plague imposed hiatus. He hopes you enjoy this in person experience as much as he will. Mark is thankful also for his Beloved Intended darling Lisa for all her love and support.
ANNA ROCK (Rosalind) Anna Rock is an actress and physical comedy ghoul based out of NYC, and positively delighted to be back for a third show with LNT! Recent 2021 credits include Hamlet (Polonius, Gravedigger) and Much Ado About Nothing (Dogberry, Ursula) with the Texas Shakespeare Festival, and Love Letters Made Easy at Lost Nation Theater (Sparky). Ever-grateful to LNT for providing this safe and fun opportunity to scamper around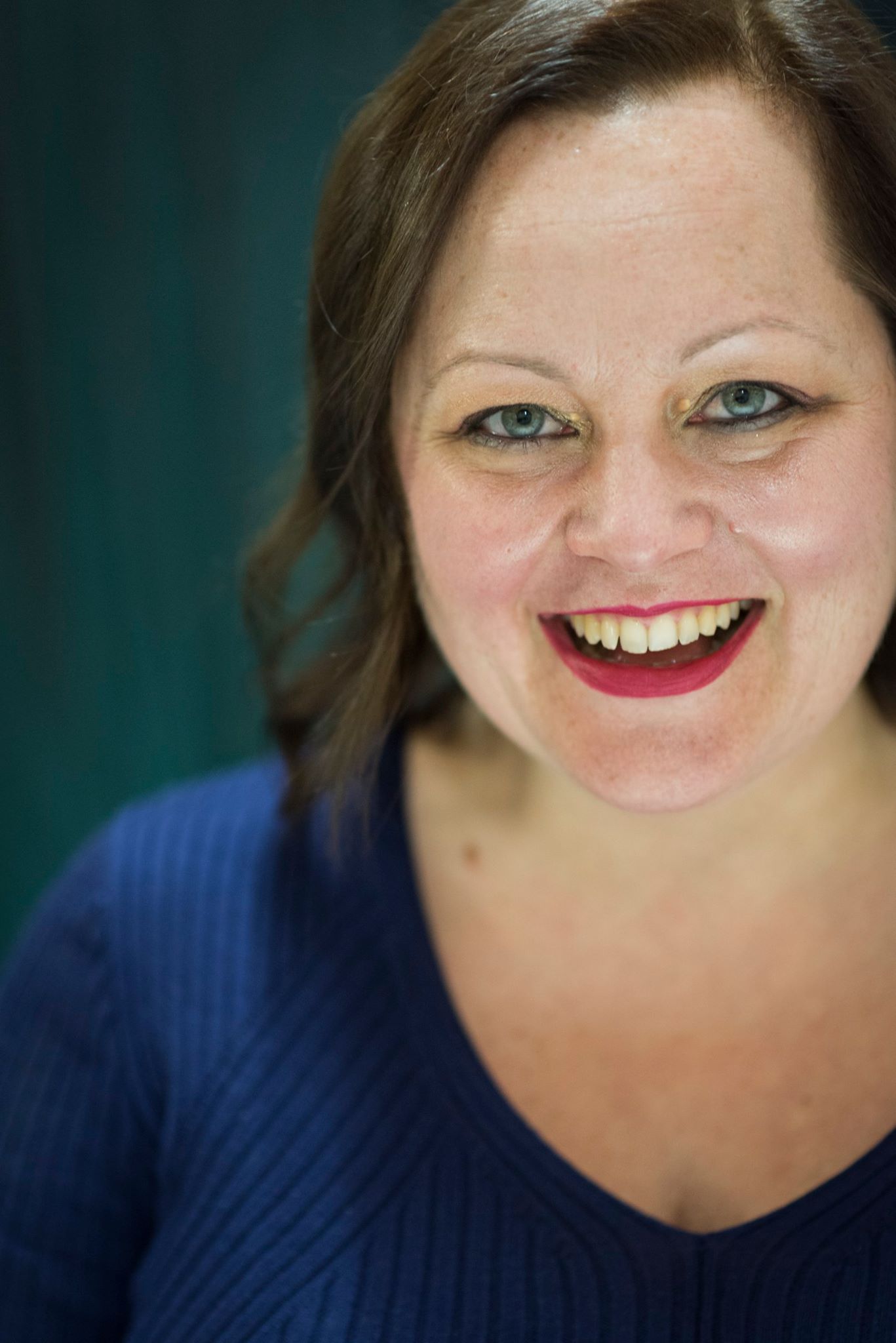 JENNIFER SASSAMAN (Touchstone) Jennifer Sassaman is a director, an actress, a playwright, and a podcast host. She received her MFA in Directing from Florida State University, has taught theater at the university level for a decade and co-hosts the podcast READ MORE PLAYS a comedy podcast about plays and the artistic process.
SHANDA WILLIAMS (Amyens/Hymen) Shanda Williams, is a grateful Volunteer and an active Board Member of Lost Nation Theater! She is also a Soprano/ Alto and active Board member of The Montpelier Community Gospel Choir! When she is not singing, or in theatrical pursuits, she really enjoys engaging others and being part of the greater good of mankind, and meeting all of the wonderful people from around the world!