LNT's 'All Together Now' in Pictures
November 19, 2021
Telling the Tale of our All Together Now! production in photographs by Wayne Fawbush.
Our deepest thanks to the wonderful Wayne Fawbush for coming in to our dress rehearsal and capturing these moments.
All the photos on this page are courtesy of Wayne.
please do not use these photos without express written permission. thanks!
All Together Now was directed by Kathleen Keenan.
Musical Director: Patrick Wickliffe. Choreography: Katie Shults
Scenic Design: Kim Bent. Lighting Design: Samuel J Bionolillo. Costume Design: Cora Fauser.
Stage Manager: Katelyn Paddock. Sound Engineer: Andrew Vachon. ASM: Marissa 'Mars' Mattogno. Follow-spot: Jason Perez


Featuring: AnnaMaria DiPietropaolo, Léonie Fournier, Jessica Goodlin, William Pelton, David Ruffin, Katie Shults, and Shanda Williams.
The Band: Marie DiCocco and Patrick Wickliffe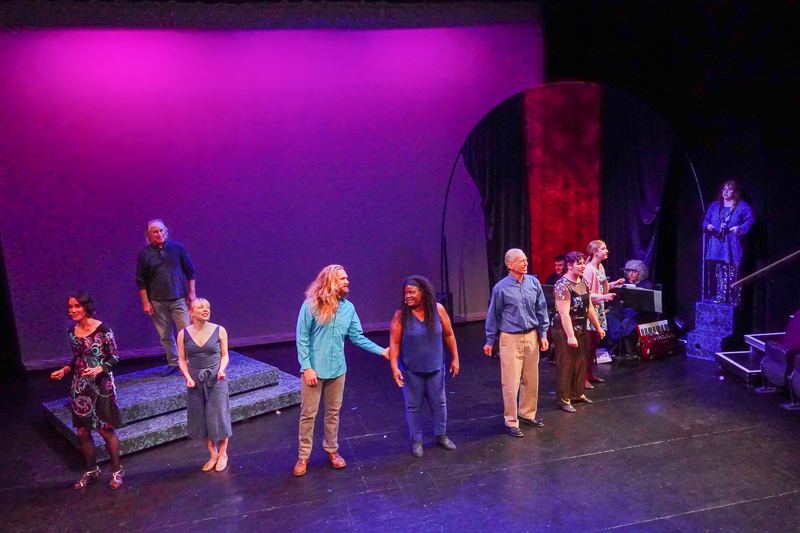 The full company of All Together Now singing the finale: "Seasons of Love" from Rent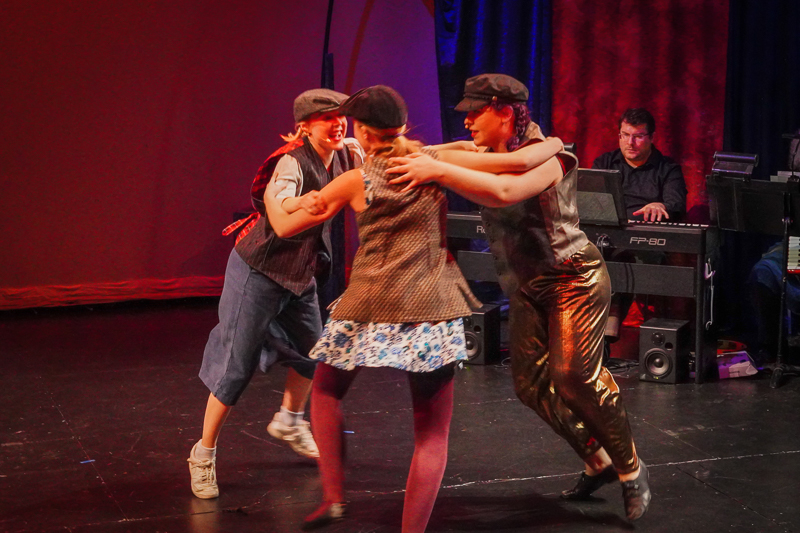 an action shot from "Seize the Day" from Newsies!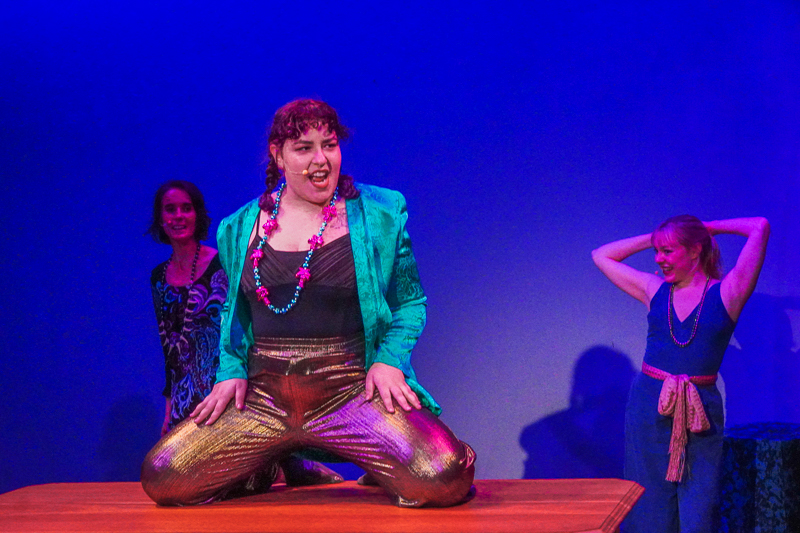 AnnaMaria channels her inner Abba and Disco Queen in this intro moment to "Take A Chance on Me" from Mamma Mia>
Katie and Jessica are her pals and "back up dancers"!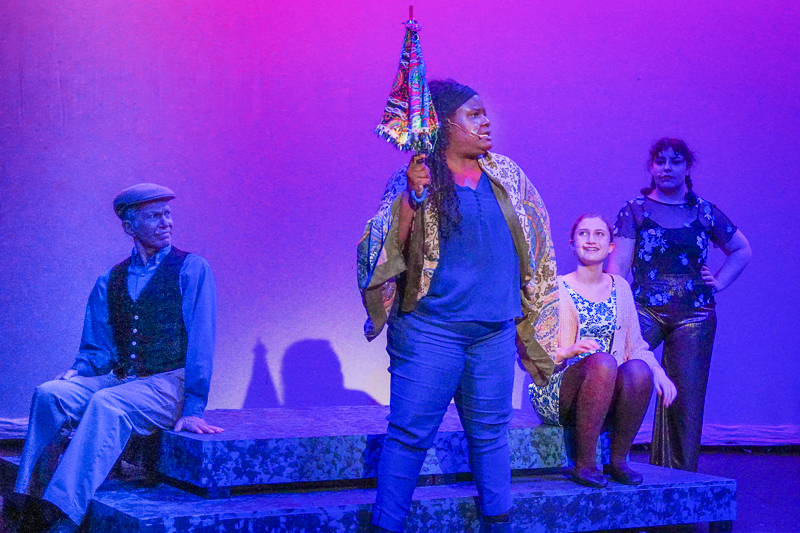 Shanda gets her Mary Poppins on as she starts off "Supercal... "(not going to try to spell the rest)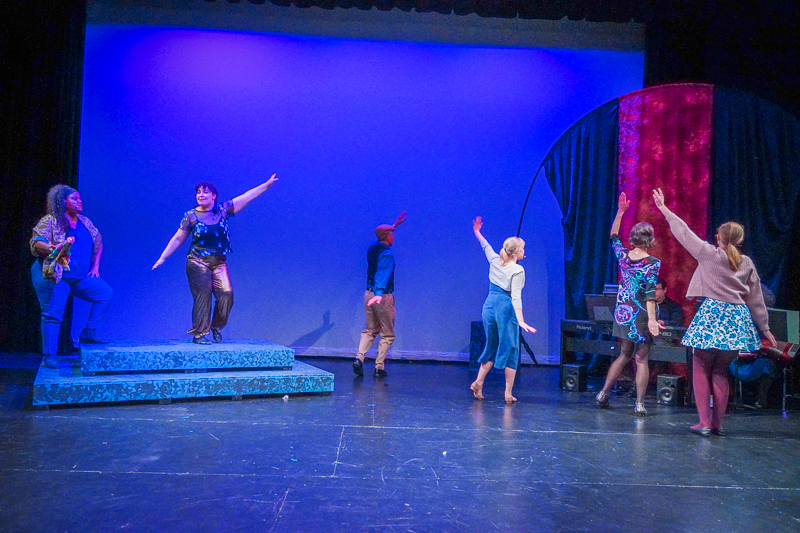 and now the full company joins the action in "Supercal..." from Mary Poppins.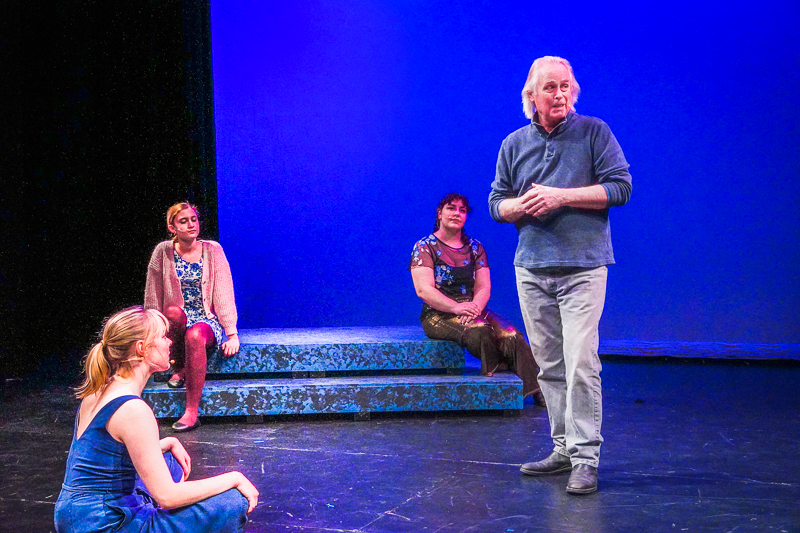 Artistic Director Kim Bent comes out to say thank you and introduce the last two numbers as dancers AnnaMaria, Katie, & Léonie listen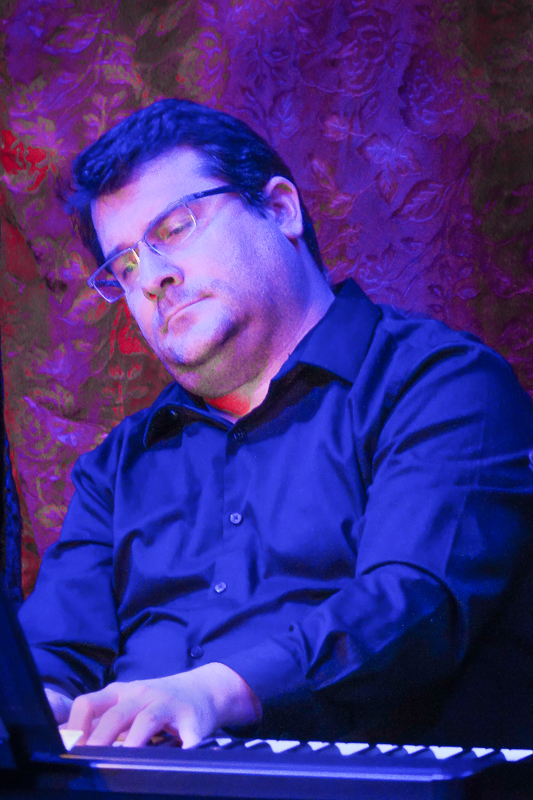 Musical Director Patrick Wickliffe in action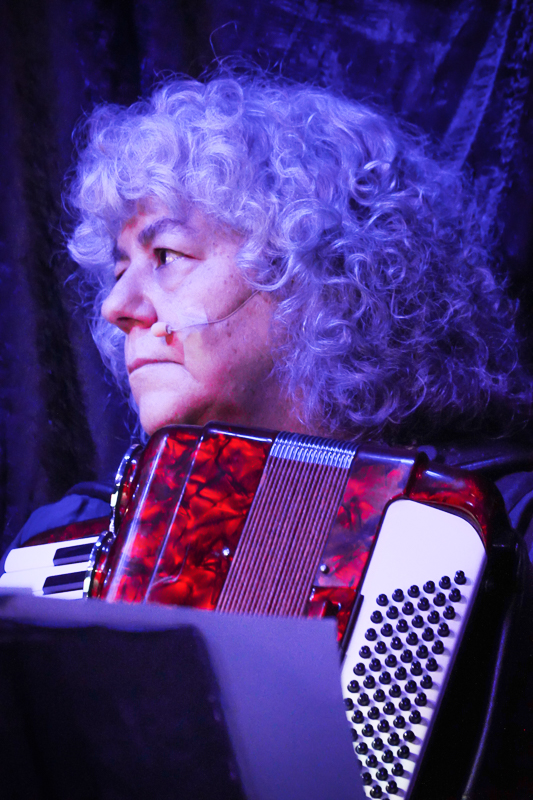 Accordion player Marie DiCocco in action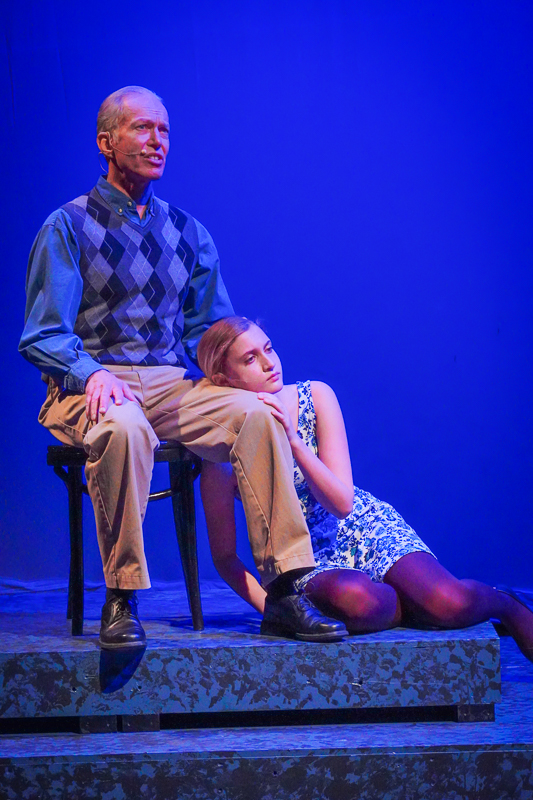 William Pelton and Leonie Fournier perform "Children Will Listen" from Into the Woods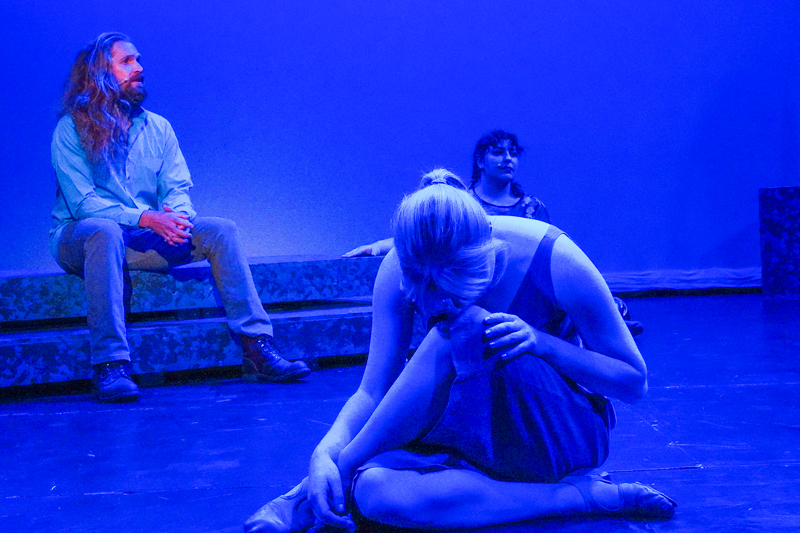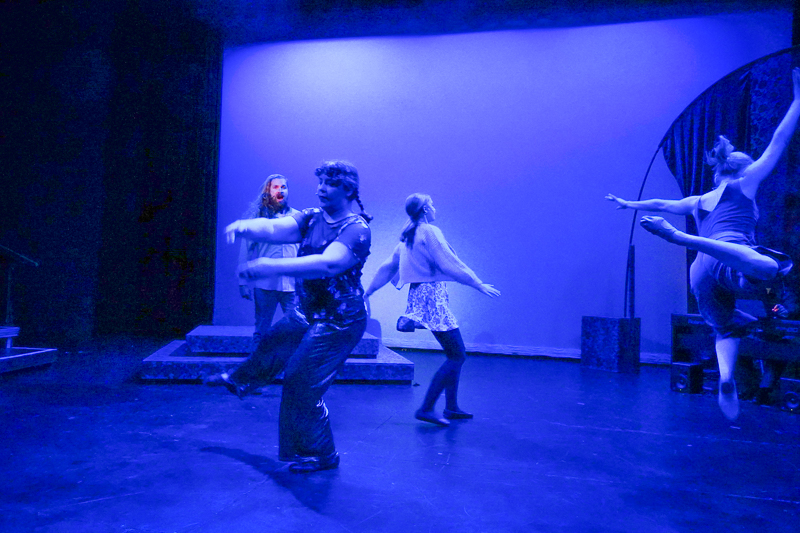 These two photos are of the penultimate number "Beautiful City" (from Godspell) sung & performed by David with AnnaMaria, Katie, and Léonie dancing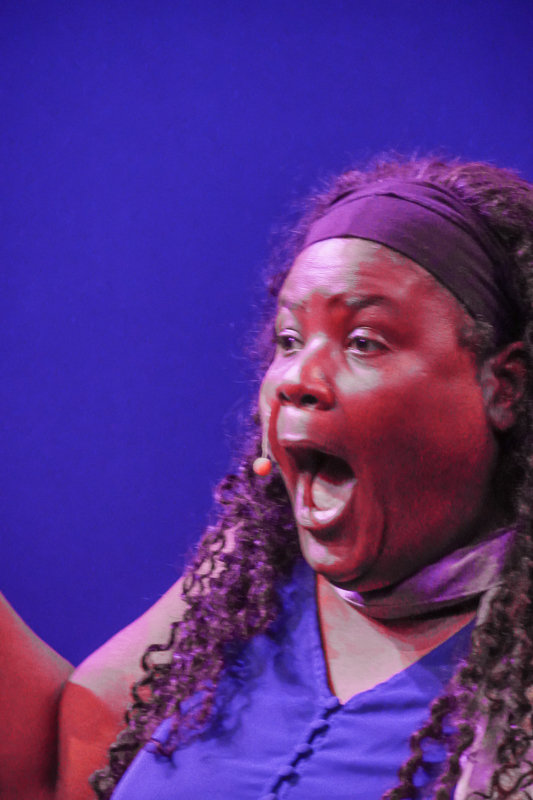 Shanda working the crowd in her welcome!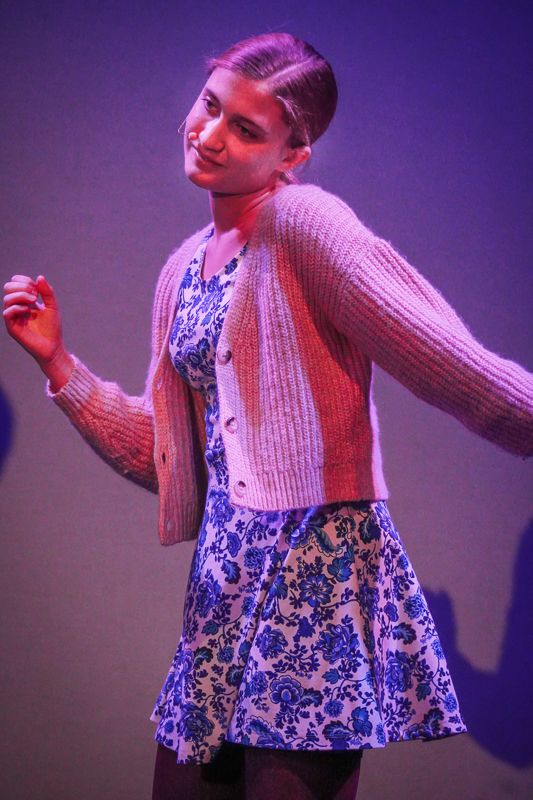 Léonie (our youth representative!) breaks it down with dance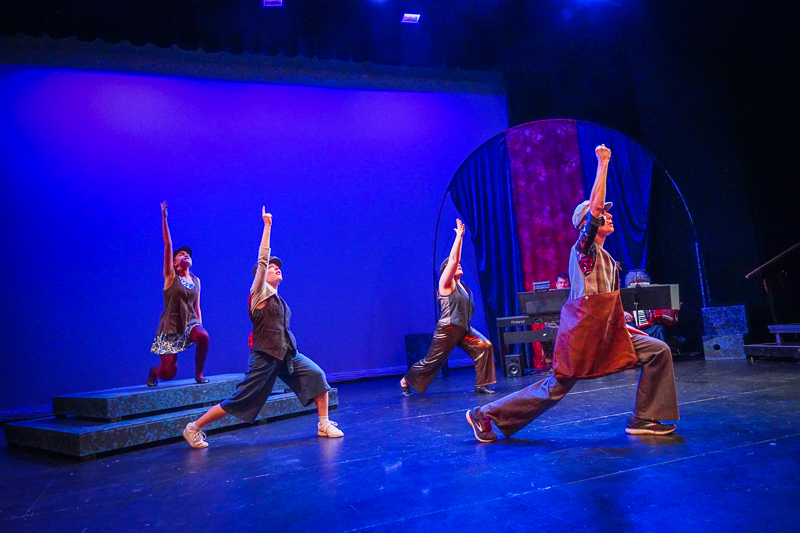 "Seize the Day!" The Newsies are getting ready to Strike!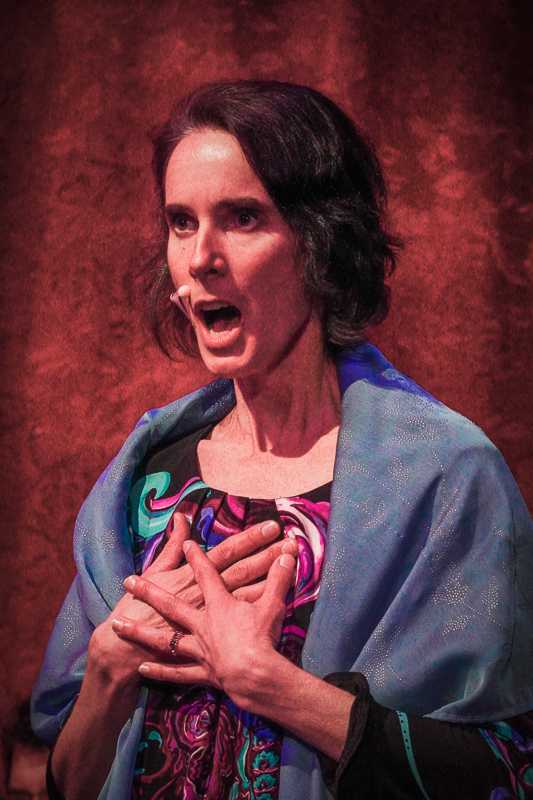 Jessica pledges to be Astonishing while singing "Astonishing" from Little Women.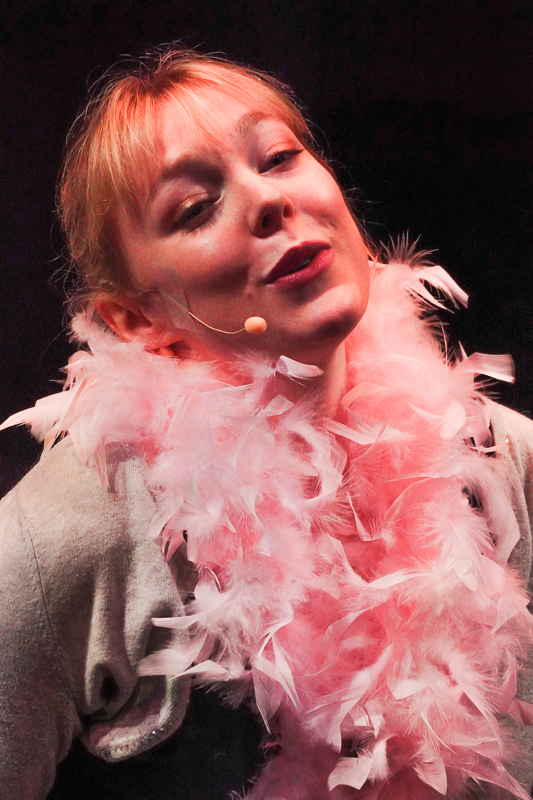 Katie in "You Could Drive a Person Crazy" from Company
Boas are always fun, even if they leave a trail feathers everywhere!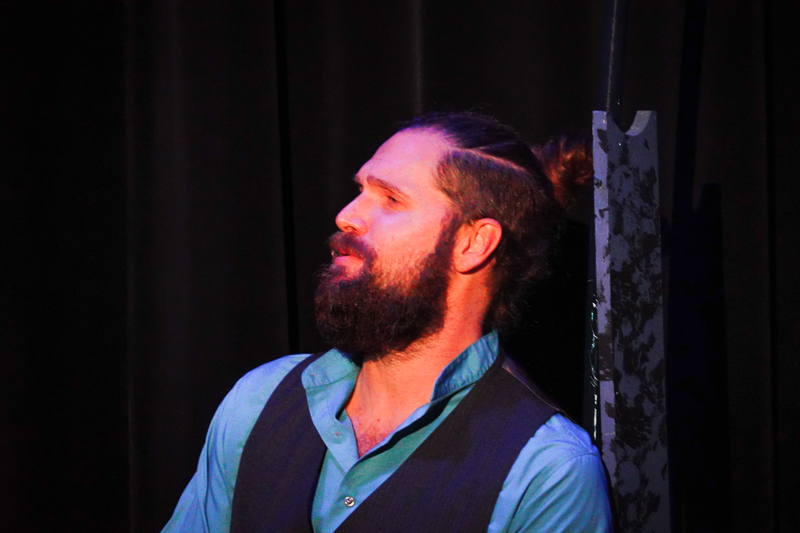 David sings the haunting and plaintive "Cafe Song" (aka "Empty Chairs & Empty Tables') from Les Mis.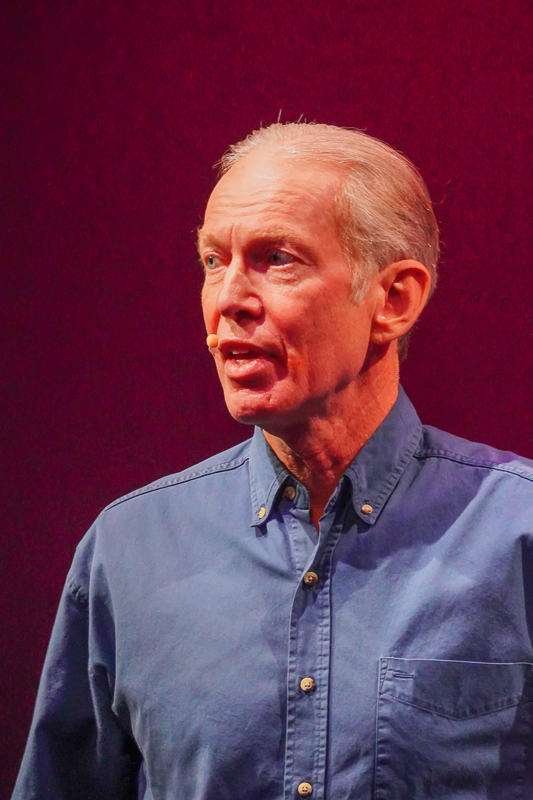 Bill (William) reflects on all we've been through together during the past two years with the audience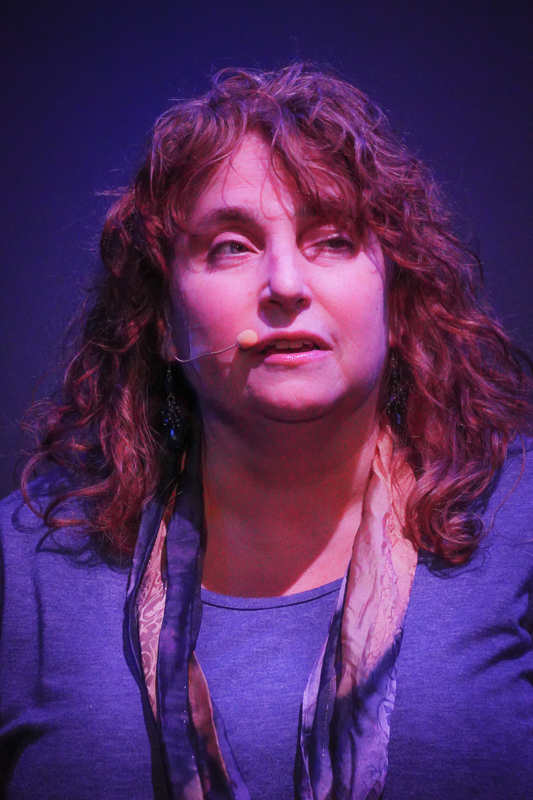 Director Kathleen makes a special appearance to sing "Back to Before" from Ragtime.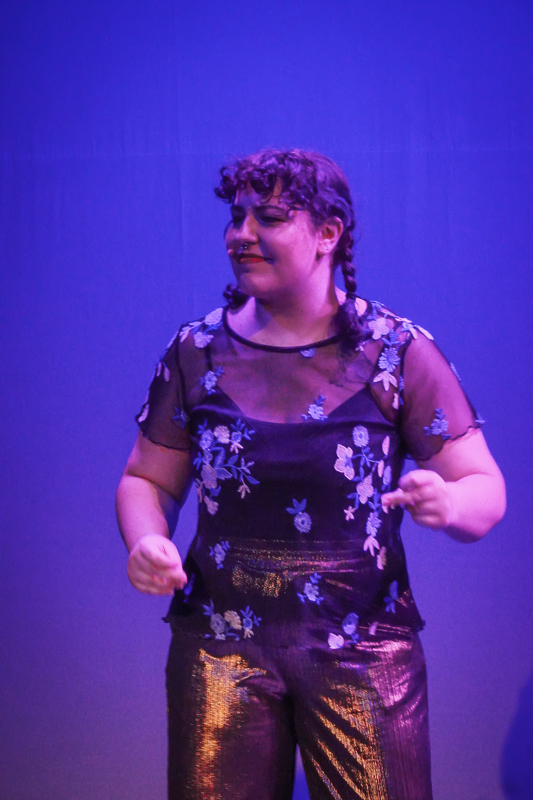 AnnaMaria gets her groove going during "Life is So Peculiar" from 5 Guys Names Moe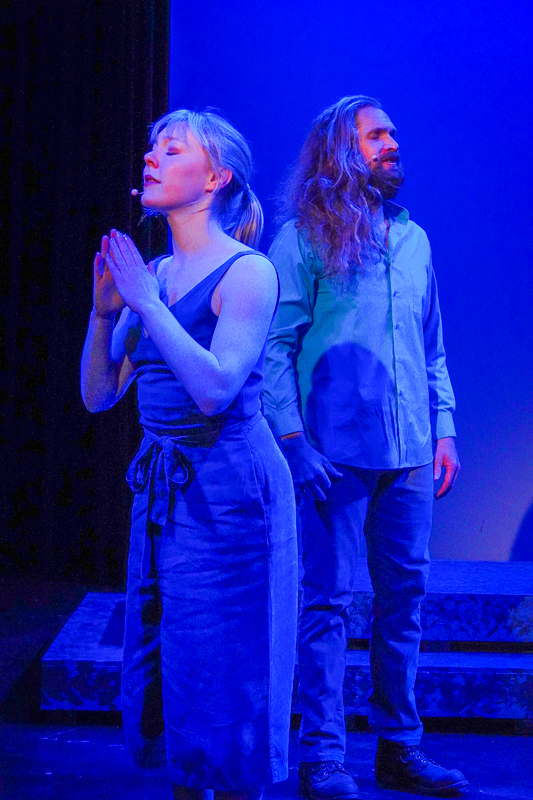 Another image from Godspell's "Beautiful City" with Katie and David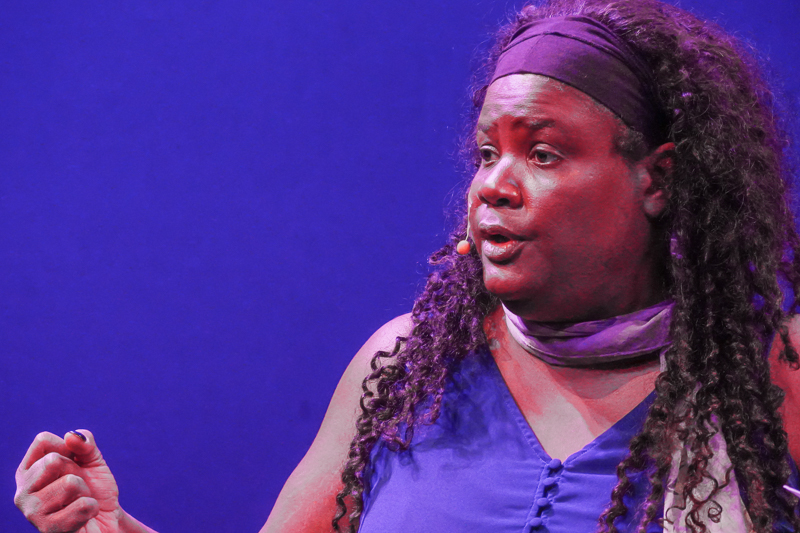 Shanda wants you to know "there's nothing to it" - changing the world that is, if you want to;
as she opens the show singing "Pure Imagination" from Willy Wonka.
please do not use these photos without express written permission of LNT and Wayne Fawbush. thanks!