Little Prince takes the Stage at Lost Nation Theater
February 26, 2020
Our first Theater FOR Kids BY Kids production of 2020 takes the stage:
The Little Prince!
Lost Nation Theater, proudly presents its Youth Theater Students in an original dance-theater adaptation of Antoine de Saint-Exupéry's beautiful THE LITTLE PRINCE.

Space-traveling stories of the heart take Center Stage at Lost Nation Theater!
It's Theater FOR Kids BY Kids! Friday & Saturday, February 28 & 29 at City Hall Arts Center, downtown Montpelier.
"It is only with the heart that one can see rightly…" It's fun for the whole family!
Original dance-theater created by director/choreographer Taryn Noelle, adapted for the stage by Kim Allen Bent translates the, magical adventure of friendship for two shows only Feb 28 & 29. Lost Nation Theater's The Little Prince.
Follow the Little Prince and the Aviator as they visit various planets, meet an array of characters from sly to sincere, and explore friendship, love, loss and adventure. Join us as we fly through space straight into the imagination to tell this most beloved story with athletic adagio, contemporary modern dance, hip-hop and child-inspired inventive design!
The show features 16 rising stars, age 9-17!
These aspiring pro's are performing on-stage and behind the scenes creating technical wizardry, making this performance truly "Theater FOR Kids, BY Kids"!
It's imaginative, inventive, inspiring and entertaining theater everyone, no matter what age, can enjoy!
LNT's professional directing & design team leads the production.
LNT's The Little Prince is the brainchild of quadruple talent Taryn Noelle and our founding artistic director and resident playwright Kim Allen Bent.
Ms. Noelle (an actor-dancer-choreographer-singer, who choreographed and starred in LNT's Hairspray and Cabaret) says of The Little Prince:
"I am so excited to get to work on our own telling of this beautiful and poignant tale, that speaks to the hearts and memories of adults as much as it does to those of children."
The ensemble of The Little Prince features students working with Lost Nation Theater for the first time along those who are returning for their 3rd, 4th, or even 5th camp production with LNT.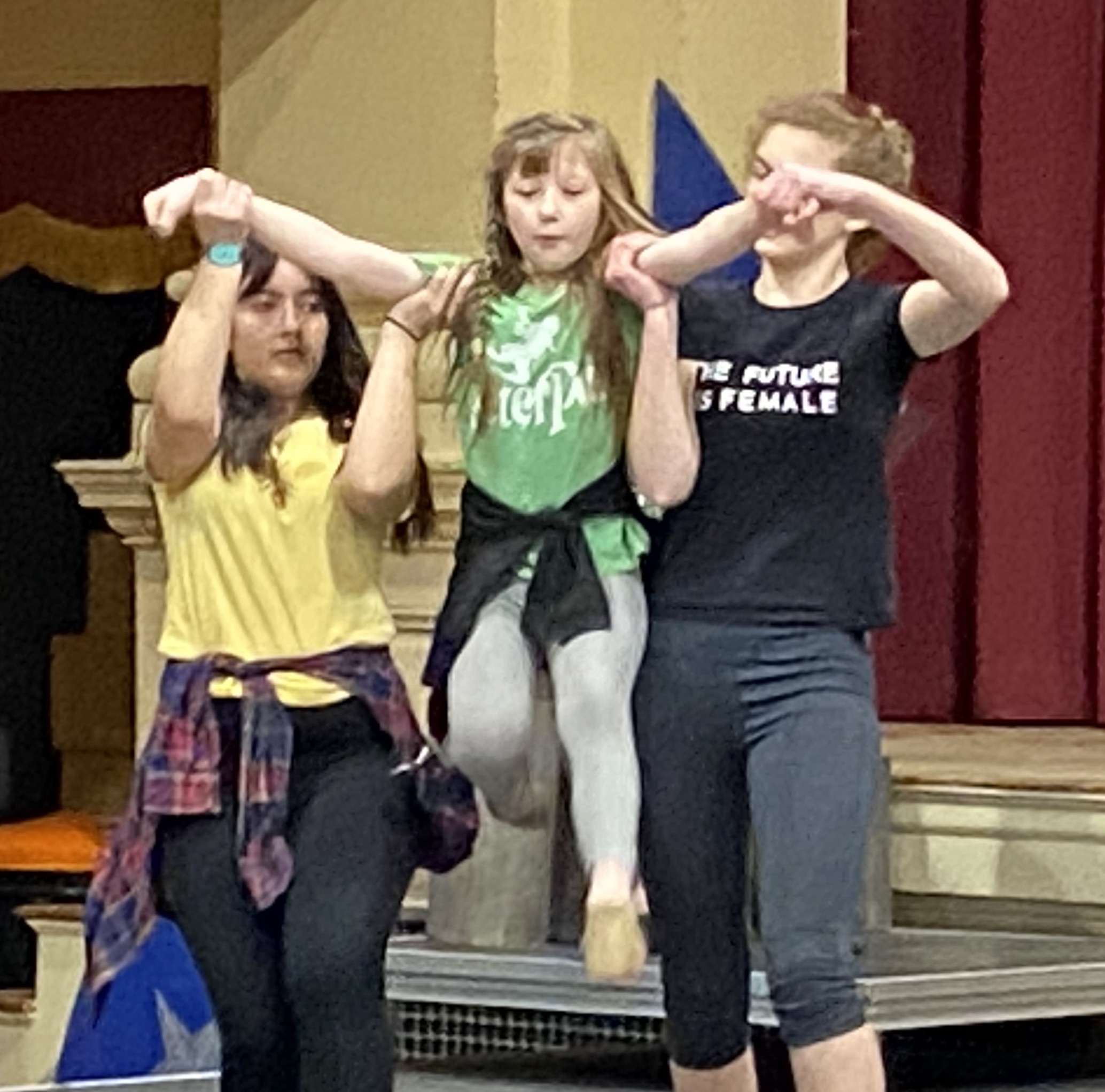 The ensemble of Alara Kohn, Amanda Gurley, Amelia Friot, Avery Burke, Eleanor Andersen, Eliza Redmond, Ella Averbeck, Flora Esteban, Juliana Gurley, Lucy Gaines, Lydia Durand, Riley LeFevre, Selah Northrup, and Violet Rodgers, assisted by their behind the scenes peers Makenna Lund and Peter Ellis, embody humans, animals, mystical characters and everything from planets, to wind and flowers, to tell this moving tale.

They are supported in their quest by Lost Nation Theater's crackerjack professional team of directors and designers. In addition to the work of Ms. Noelle, and Mr. Bent, the show features original music by Kathleen Keenan, and scenic & lighting design by Natasha Troop, costuming by Mary Dobbins, Technical Direction by Robyn Osiecki, and teaching assistance from Brandy Perez.
Designer Troop offers:
"I have a clear memory of my father reading The Little Prince to me when I was 3 or 4. It was the first book I truly adored. I am certain the book influenced my choice to pursue a life in the theatre - which celebrates whimsy and wonder and the importance of never growing up so much that we are blind to what the snake had for dinner."
Join Us! Just 2 shows! 5:30pm Friday February 28 & 11am Saturday February 29. The performance runs a little over an hour without an intermission. The show is recommended for age 4 & up.
All Tickets are just $5 (including toddlers).
It all happens Fri & Sat, July 10 & 11 at Lost Nation Theater – 2nd Floor, City Hall.
Get Tickets at the door! (1 hour before curtain). Call or Go Online! Or get tickets at the City Clerk's Office on the first floor of Montpelier City Hall.
For tickets & information: call 802-229-0492, or Click Here!
"The most beautiful things in the world cannot be seen or touched, they are felt with the heart."
– Antoine de Saint-Exupéry'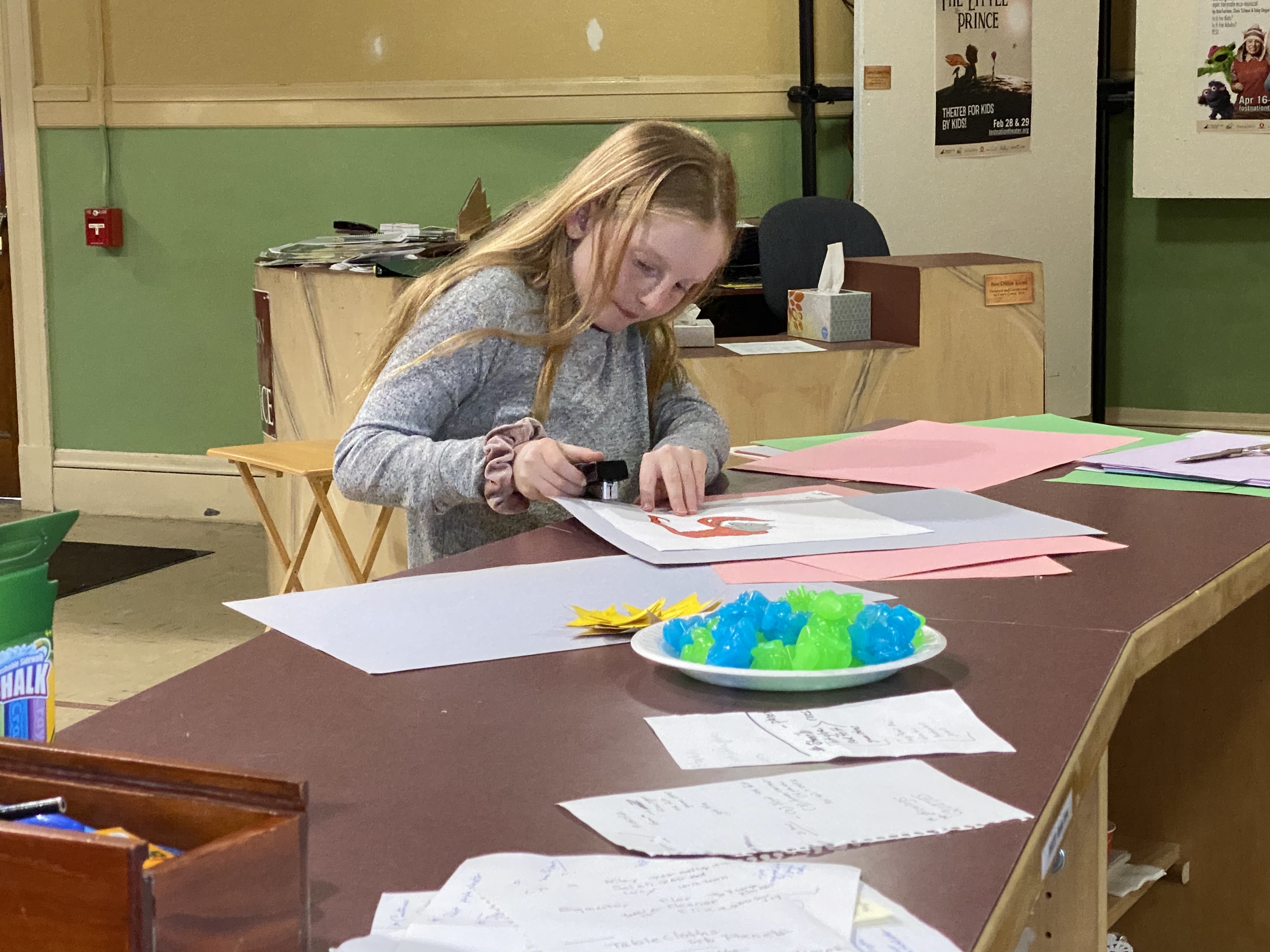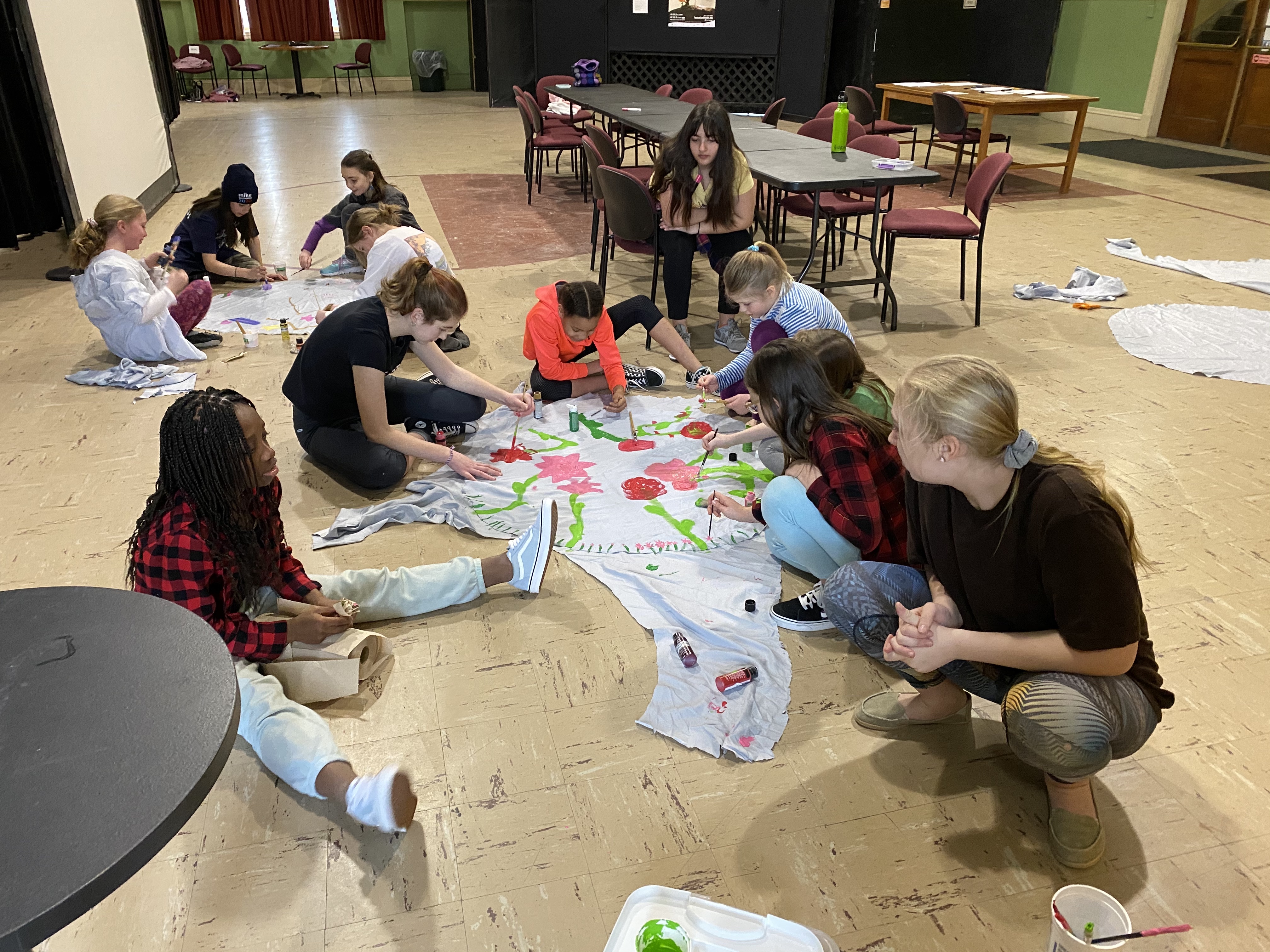 Lost Nation Theater: 2019 "Theater of the Year" - Broadway World, 2014 winner "Best in New England"- Yankee Magazine, and named One of the Best Regional Theaters in America by NYC Drama League is Sponsored by Capitol Copy, City of Montpelier, Eternity, National Life Group, The Times Argus, The Point-FM, and The World. LNT's Youth Programs receive special support from The Mary Shriver Memorial Fund of the Alan Weiss Estate, Vermont Mutual Insurance Co., and Montpelier Community Fund.