It's A GALA Night
September 25, 2018
Celebrate National Life Group, Lost Nation Theater, 30 years of doing good and doing good theater, and LNT's world premiere staging of Howard Frank Mosher's Vermont Novel DISAPPEARANCES
at the Disappearances Opening Gala - Friday October 5th.
Lost Nation Theater sends special thanks to National Life Group's Beth Rusnock and Allison Steinmetz for their help planning the Gala.
And to NLG's super talented graphic designer Darryl Garland for the pitch-perfect look for the night - and to Villanti Printers for executing the "3-D" versions of the invite so gorgeously!
There's still time for you to make your reservation!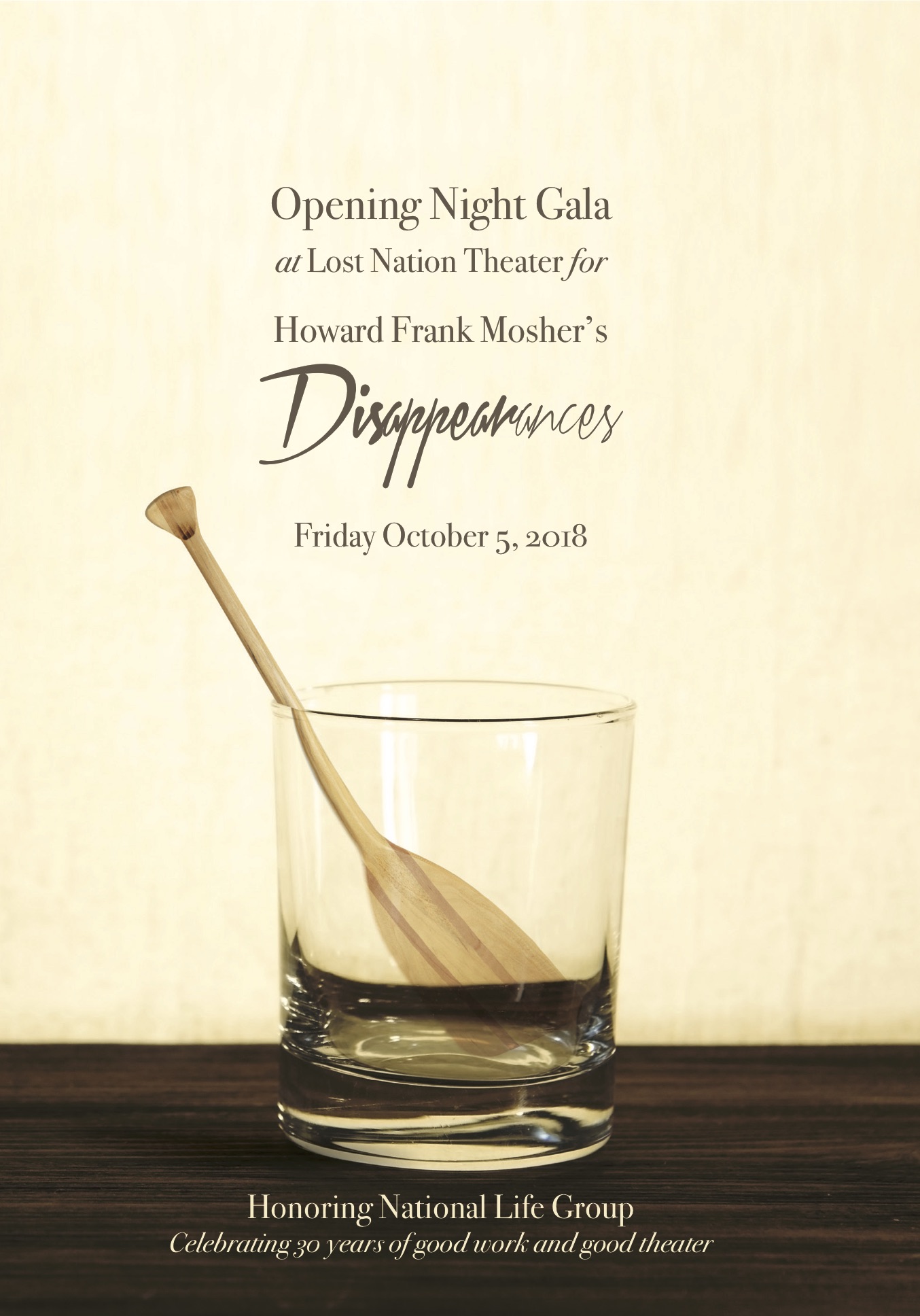 Enjoy a delicious pre-show catered reception -inspired by Disappearances' 1930's whisky-running French-Canadian culture - and live music with fiddler Adam Boyce and guitarist Ben Koening.
Chris Graff, historian, journalist and now director of communications at National Life Group gets the party started with some fun remarks.

Experience Disappearances – a mythic father-son whisky-running adventure to save their family farm.
After the show party with the cast, desserts, and moonshine shots! (Non-Alcoholic options available!!)
The evening celebrates and recognizes 30 Years of National Life Group's partnership and support of Lost Nation Theater.
NLG has been with LNT from its very first season here at Montpelier City Hall.
The evening also provides a chance for the Theater to raise some funds in support of Disappearances.
JOIN US!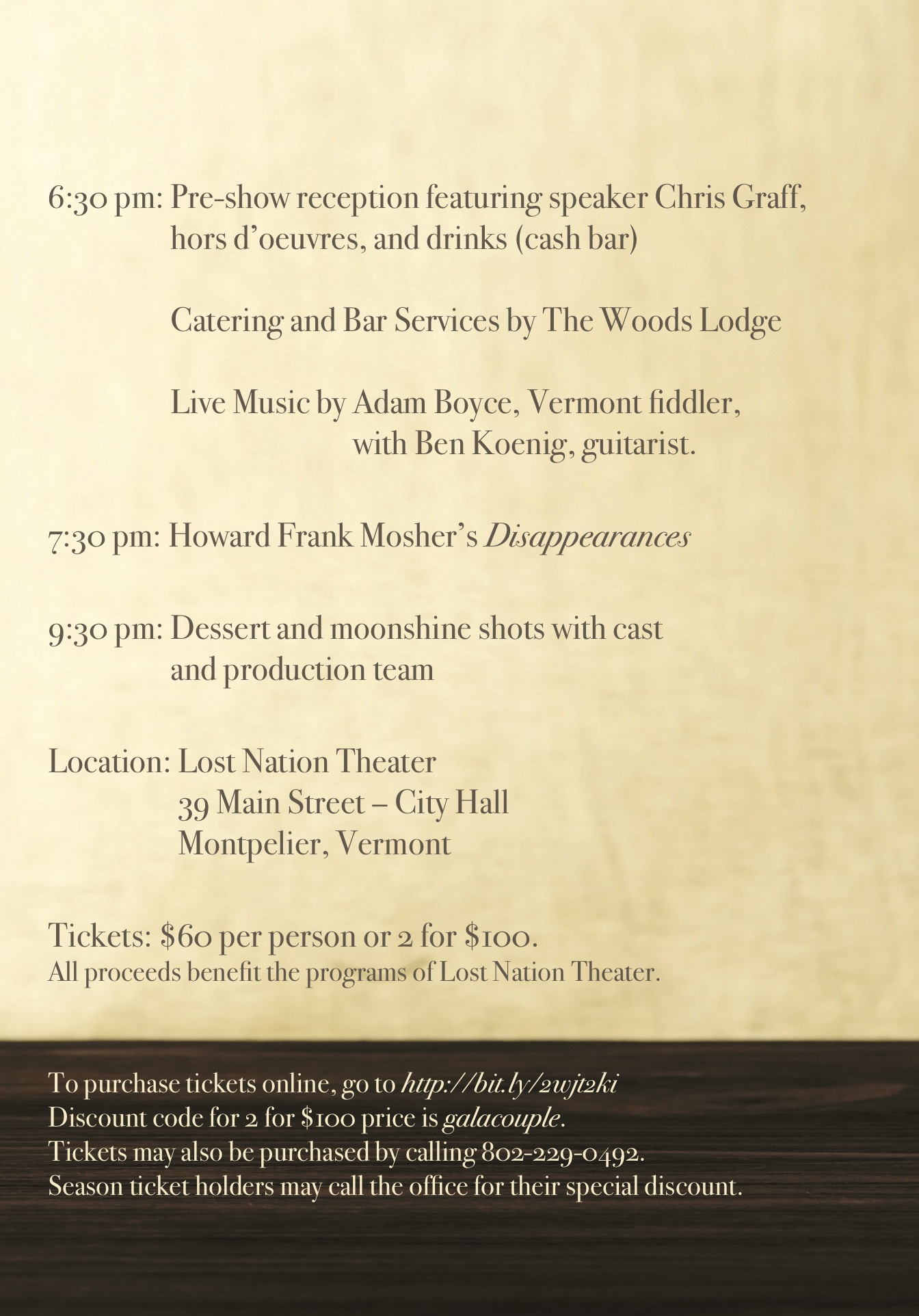 Tickets are $60 per person or $100/couple.
(use the discount code galacouple)
Season Ticket holders call the office : 802-229-0492 for your special code!
Call or Purchase Gala Tickets Here: http://bit.ly/2wjt2ki
Many Thanks to our Gala & Disappearances Supporters:
Executive Producer - National Life Group

Producer's Circle - Villanti Printers
Designer's Circle - Walt Levering & Carol Ruscup
Actor's Circle - Katherine Paterson; Lenny's Shoe & Apparel
Stage Crew - Stephen Ribolini, Pat & Charlie Keenan, Christopher Morris, Nancy Thomas & Dana Lawrence, Ramona Godfrey, Sally Q Smith, Christa Stook