Indigenous Peoples Day
October 11, 2021
Lost Nation Theater Founder Kim Allen Bent
Shares How He Spent Indigenous People's Day
So, you all may well know by now that our founder and artistic director
Kim Bent is a 6th (or is it 7th?) Generation Vermonter,
who was raised on a dairy farm in Braintree, Vermont.

(The view of the mountain on the farm where Kim was raised is the inspiration for the company's name.)


What you may not know is that LNT has been working hard to reach out to Vermont's own indigenous population - not just to attend, but to create performance events, and also to share the work and culture that already exists
The other thing you may not know: LNT has a personal connection to the Abenaki.

Our 'sister-in-love', Shirly Hook, is a Chief of the Koasek Traditional Band of the Koas , on whose tribal lands Lost Nation Theater (within our home at Montpelier City Hall) and the old dairy farm in Braintree, reside.
The Koasek Traditional Band of the Koas is a tribe of the Abenaki Nation, which is a member of the Wabanaki Confederacy.
Kim's brother Doug (a member of the Vermont Commission on Native American Affairs) and Shirly live on the former dairy farm and have created an Abenaki Tribal Garden and Education Center. The Koas have been officially recognized by the State of Vermont.

Today - Kim went to visit Shirly and Doug, take in the garden, help spread the word, and thank them for their help connecting LNT with Abenaki stories and artists.
Donate to the Koasek Traditional Band of the Koas Contributions in support of their work to re-establish Native American heritage plants; to promote Native American stories and storytellers; and to raise funds for the eventual purchase of land on which to carry out these and other Abenaki cultural projects & programs, can be sent to:
The Koasek of the Koas
c/o Chief Shirly Hook
188 Allen Bent Road
Roxbury, Vermont 05669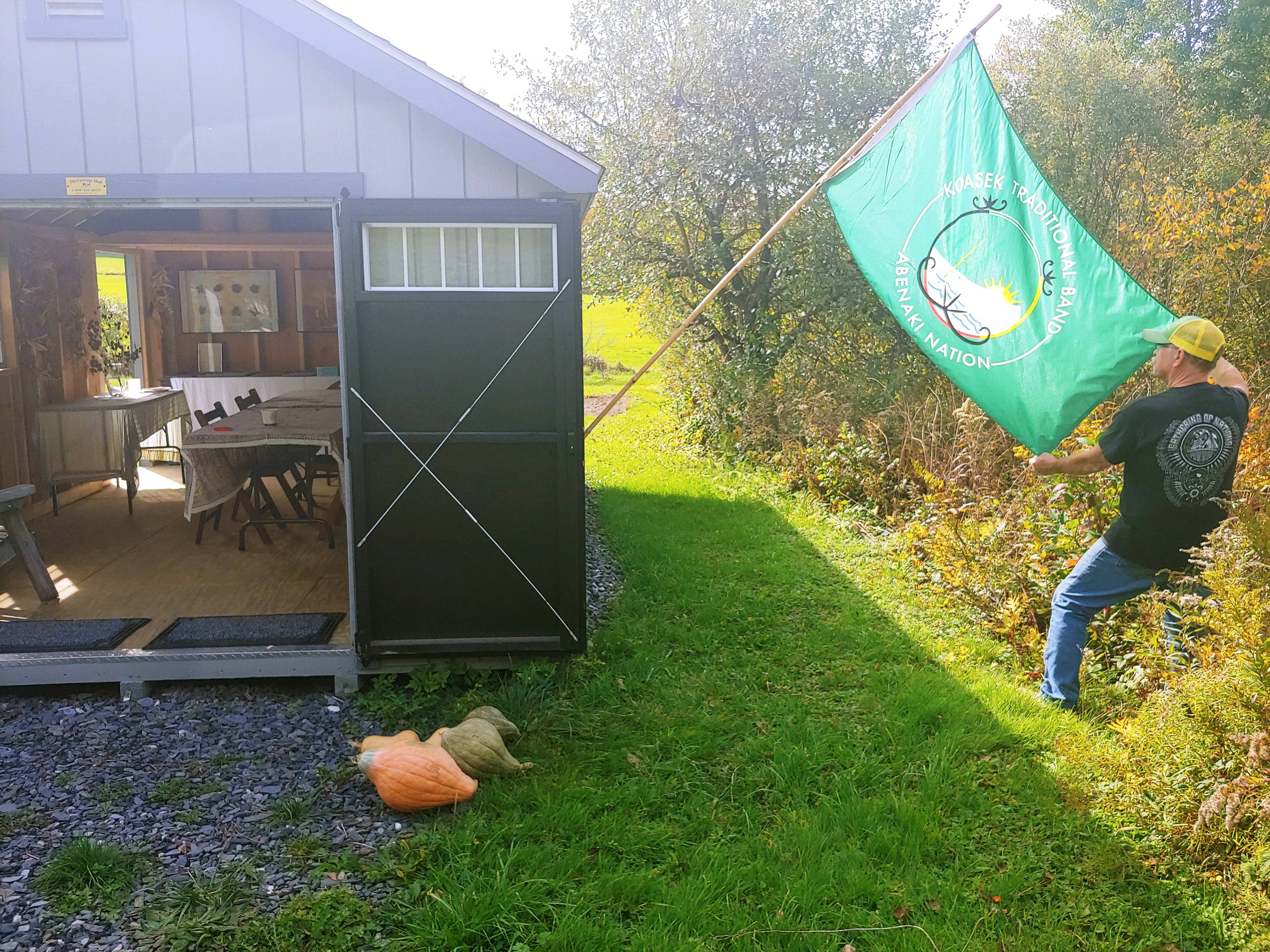 The educational shed by the Tribal Garden in Braintree. Doug Bent extends the flag for easy reading.
Below is a close up of the flag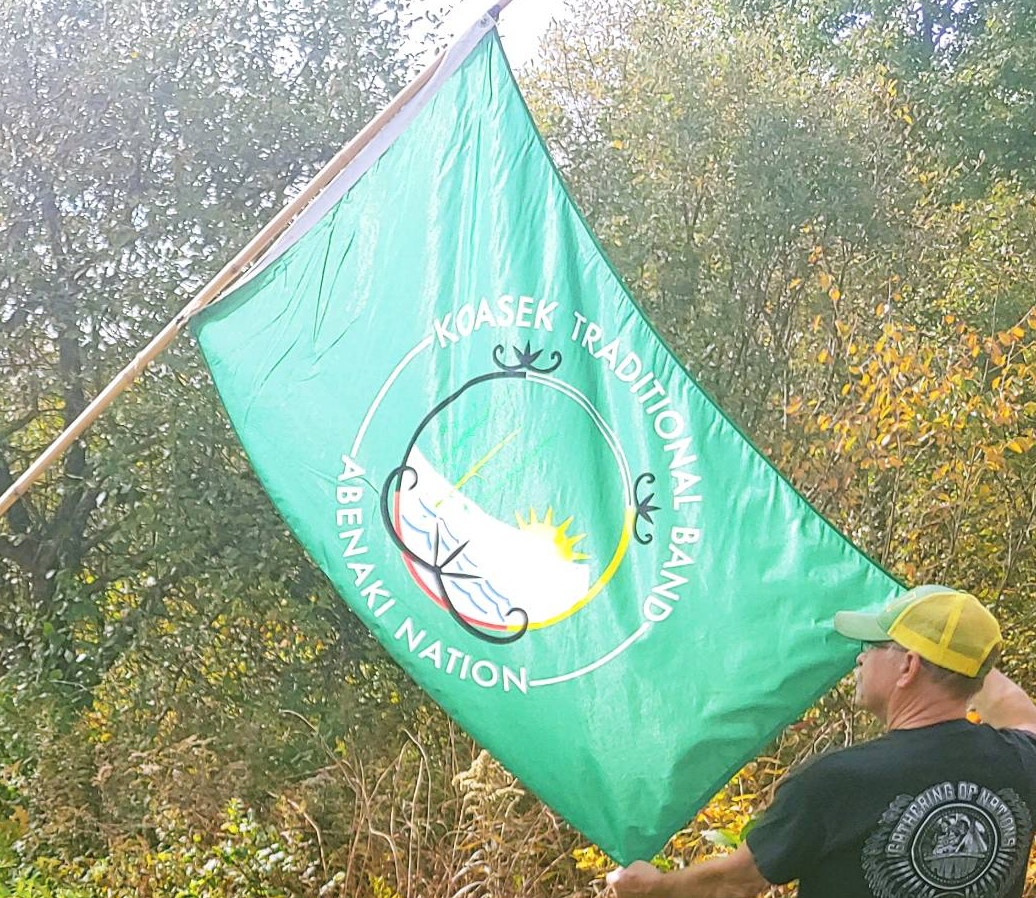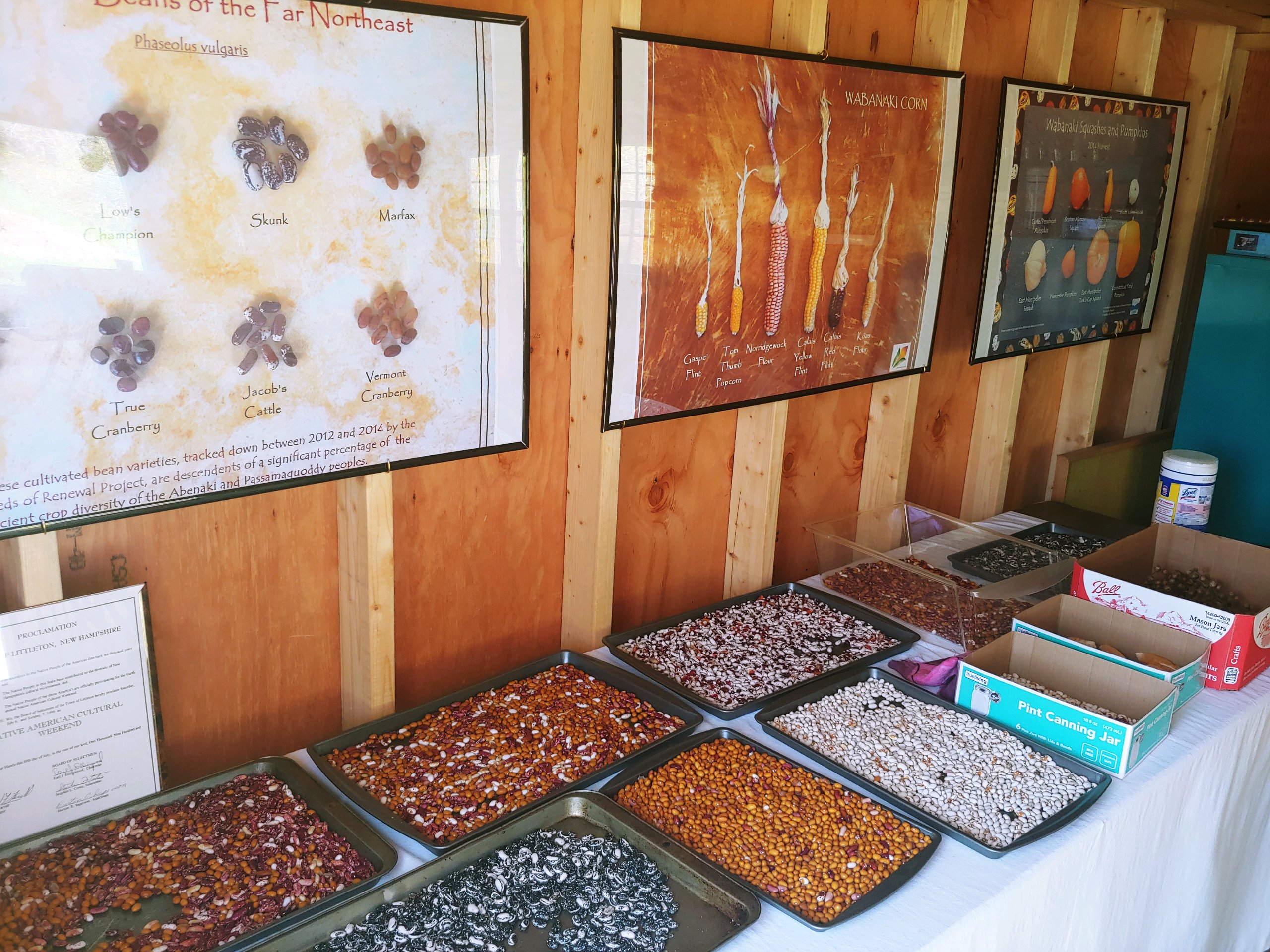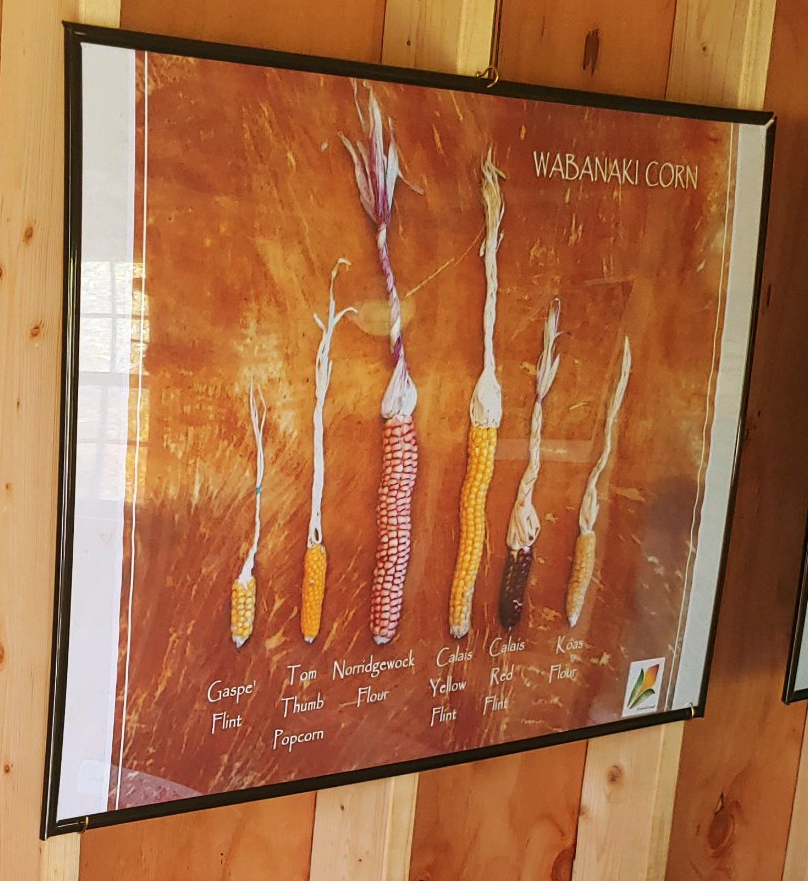 A display of the types of corn and heritage seeds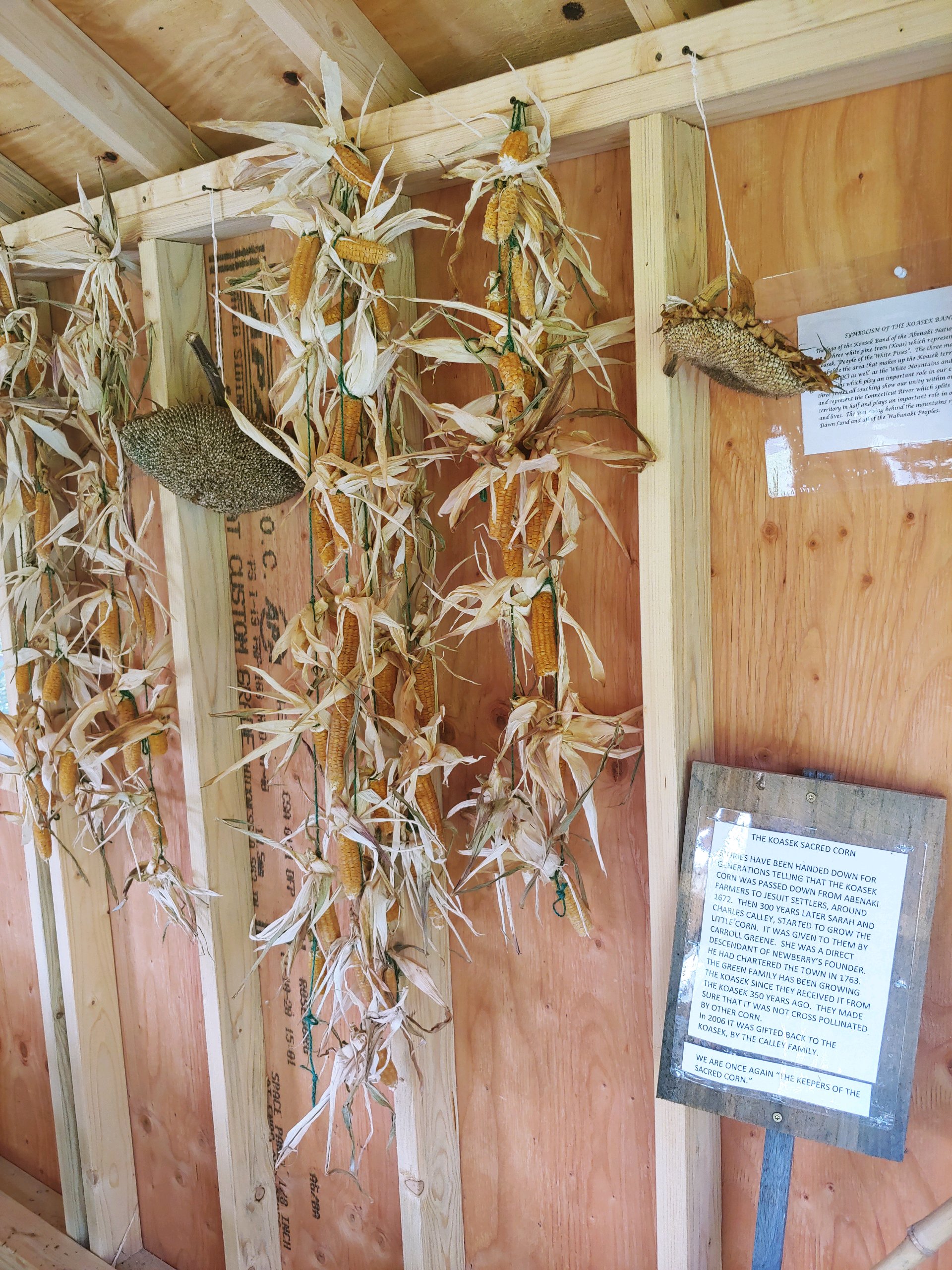 Corn Plants grown on the tribal garden, hang within the education shed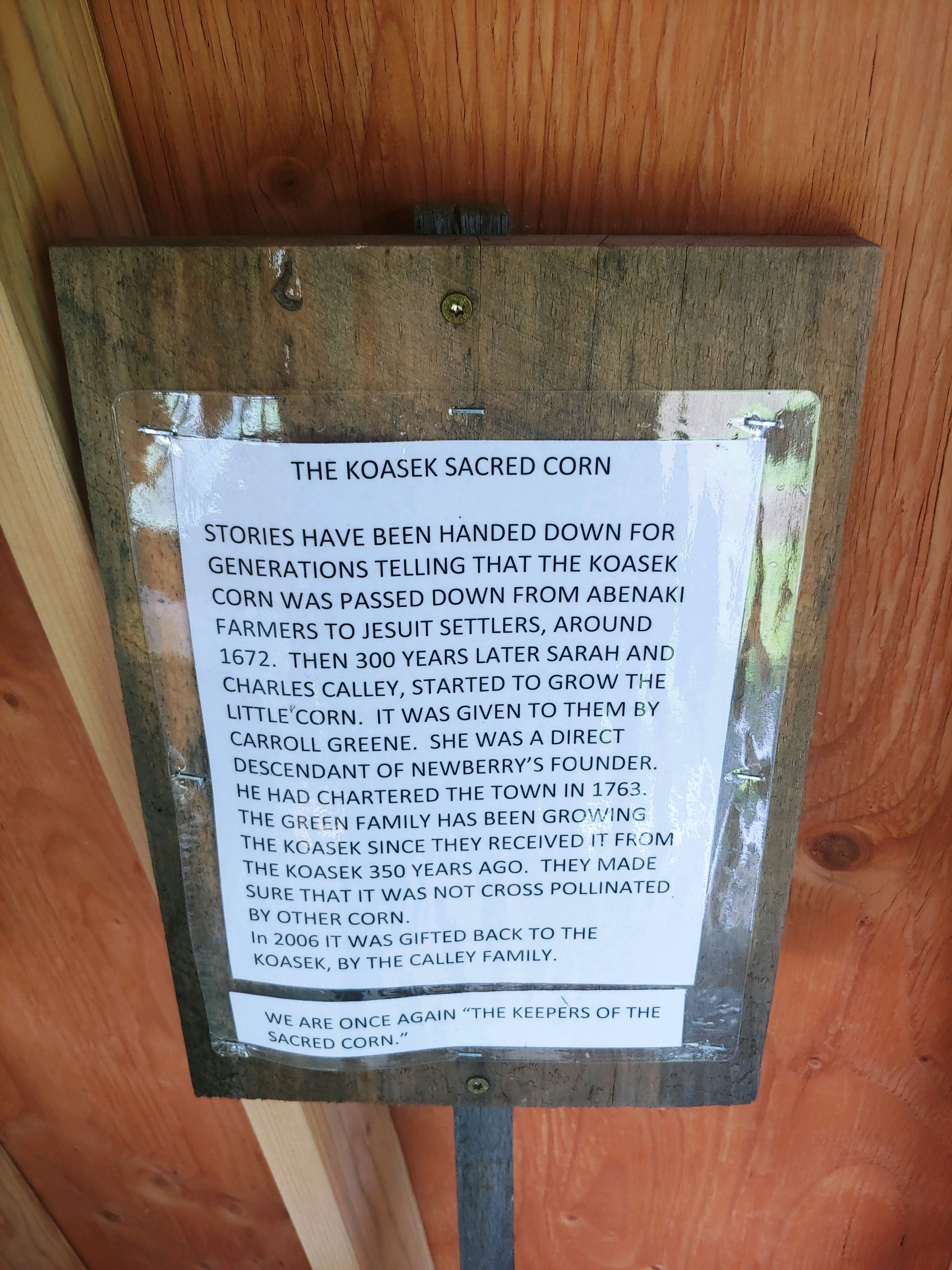 The story of the sacred corn and how it was returned to the Koas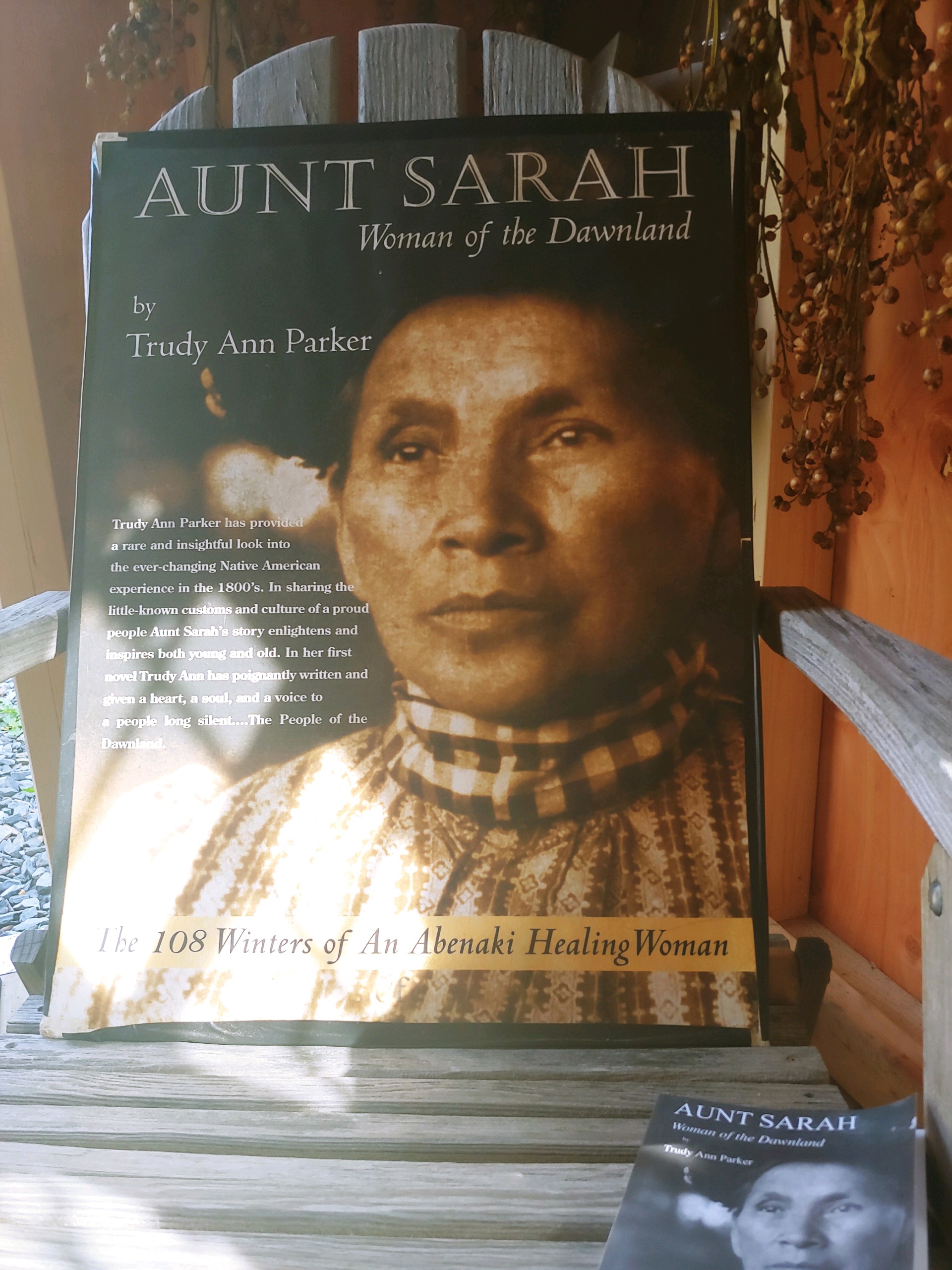 One of Shirly's favorite books - and one she's been after Kim to turn into a stage play!
(Producing Artistic Director Kathleen Keenan thinks he should do it too!)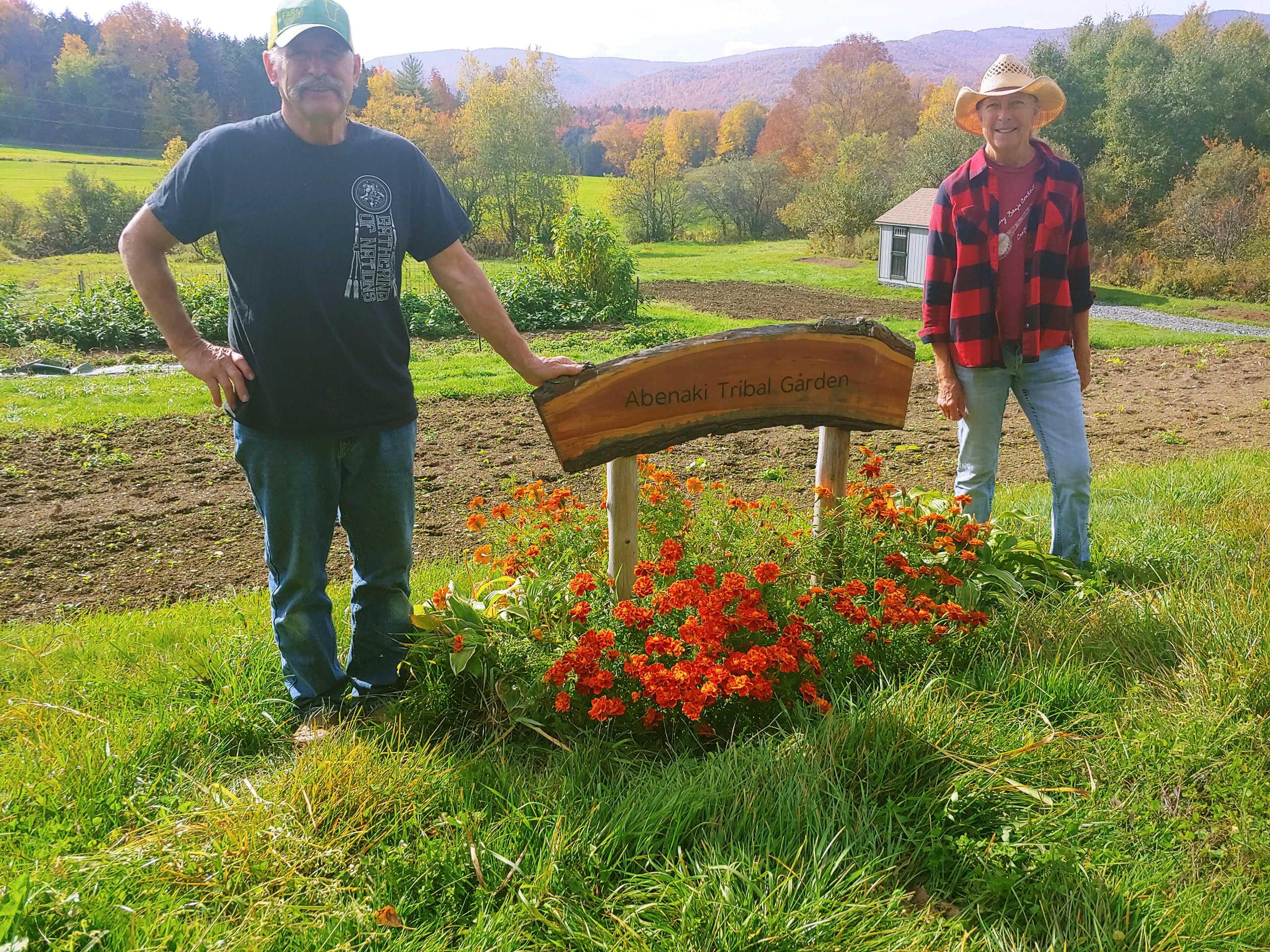 Kim somehow managed to get brother Doug Bent and Chief Shirly Hook to pose at the sign for the Tribal Garden.
10/11/21. (they hate having their photo taken, despite Shirly being an amazing photographer herself!)
That's another view of "lost nation" in the distance, by the way.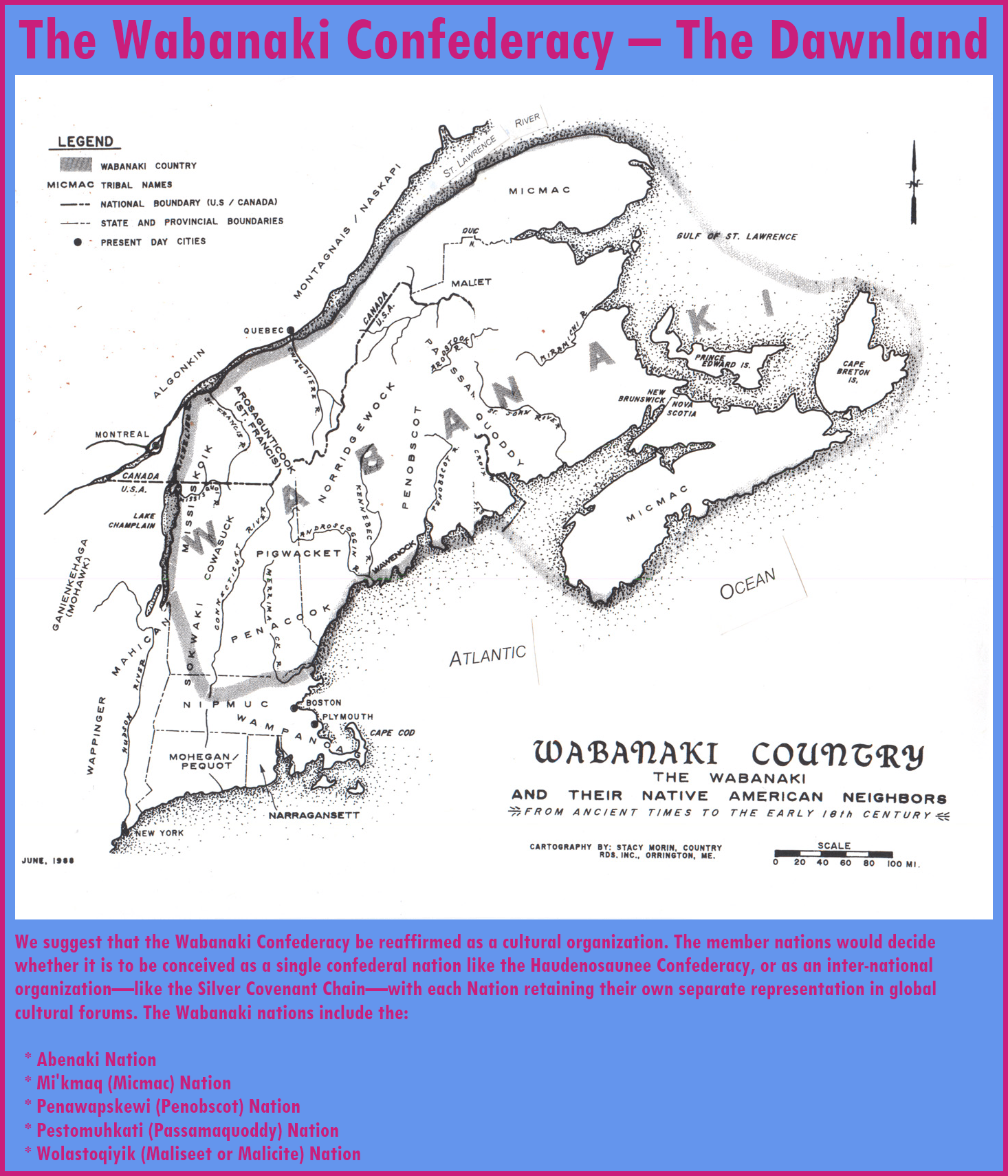 The Abenaki Nation, part of the Wabanaki Confederacy, have been here "since time began."
To learn more about the Abenaki and its tribes, here's a link to the resources page of Vermont's Council on Native American Affairs:
https://vcnaa.vermont.gov/cultural-resources
(This page provides links to websites for all Abenaki tribes recognized in Vermont.)


Here's a link to a (2016) VPR story - that features Shirly Hook:
https://bit.ly/30ZVibV


The Koasek Band of the Kaos' Tribal Garden is on the land once part of the dairy farm where Kim (& family) was raised.
And learn more about the tribal garden/heritage seeds (and more challenges faced by Vermont's Native People) in this article in the Valley News:
https://www.vnews.com/Heritage-corn-being-grown-in-Valley...
On a more national scale:



Donate to the American Indian College Fund: https://bit.ly/3jSi3pN

Support the National Indigenous Women's Resource Center: https://www.niwrc.org/