Show Overview
The Complete History of Comedy (Abridged!)
by Reed Martin and Austin Tichenor
No Joke is Left Untold!
If you loved Complete Works of Shakespeare-abridged, you'll love this show - one of the most recent works by those Bad Boys of Abridgment - Reed Martin and Austin Tichenor!
Explore what makes people laugh from ancient times til now!
Madcap, topical, & witty skits, standup, slapstick, satire, one-liners, cream pies, double entendres, jokes, jibes, and other silliness!
LNT's cast will feature a mix of old-favorites and comedians new to our audiences.
Read Jim Lowe's Rave Review ("Ridiculously Funny!") from Saturday June 1's Times Argus Here

"Extremely clever, laugh-out-loud funny, with physical bits, wordplay, plus great improv." ~Talkin' Broadway
7:30pm Thu-Sun; 2pm Sun; May 30-June 16
A MainStage Production
Production Team
directed by Kathleen Keenan
stage manager & properties: Stevie De
scenic design by Donna Stafford
costume design by Cora Fauser
lighting & projections design by Samuel J. Biondolillo
sound design by Jacob Graham
technical director: Robyn Osiecki
"fight" choreography by Dan Renkin
mime coach: Rob Mermin
dance coach: Taryn Noelle
featuring: G. Richard Ames, Liz Davis, and Dan Renkin*
*member, Actors' Equity Association
Scoop Info
Where does comedy begin? Where does it end? What makes something funny? And most importantly of all, why did the chicken cross the road?
Buzz Info
Wanna know why he swallowed a fly? Come see Dan Renkin in action! It's Hilarious!!!
"THE COMPLETE HISTORY OF COMEDY (abridged) is a master class in the art form." — Broadway World
"Hilarious. And the scope of their humor knows no bounds." – Cincinnati Enquirer
Proud to be a Vermont Arts Council Designated Arts Event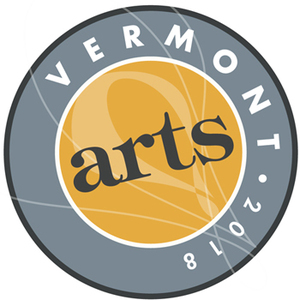 Media Info