Abby Paige on Judevine
April 12, 2017
"Judevine is as real a place to me as any other Vermont town"
The theater was not a regular part of my childhood growing up in a single-parent household in Chittenden County. I remember my first experiences of the theater precisely because they were such special occasions: a family friend took me to a production of the Nutcracker; I saw My Fair Lady on a field trip; I portrayed the poet Emma Lazarus in the third-grade school play.
But the experience that marked me most deeply was when my mom took me to a production of Judevine at the Flynn Theater in the 80s.
I might have been twelve or thirteen. It was the first time I had seen a piece of theater — or maybe any piece of art — that depicted people and places I recognized, a world that felt familiar and beloved to me.
It forever changed my understanding of what art was and what it was capable of doing.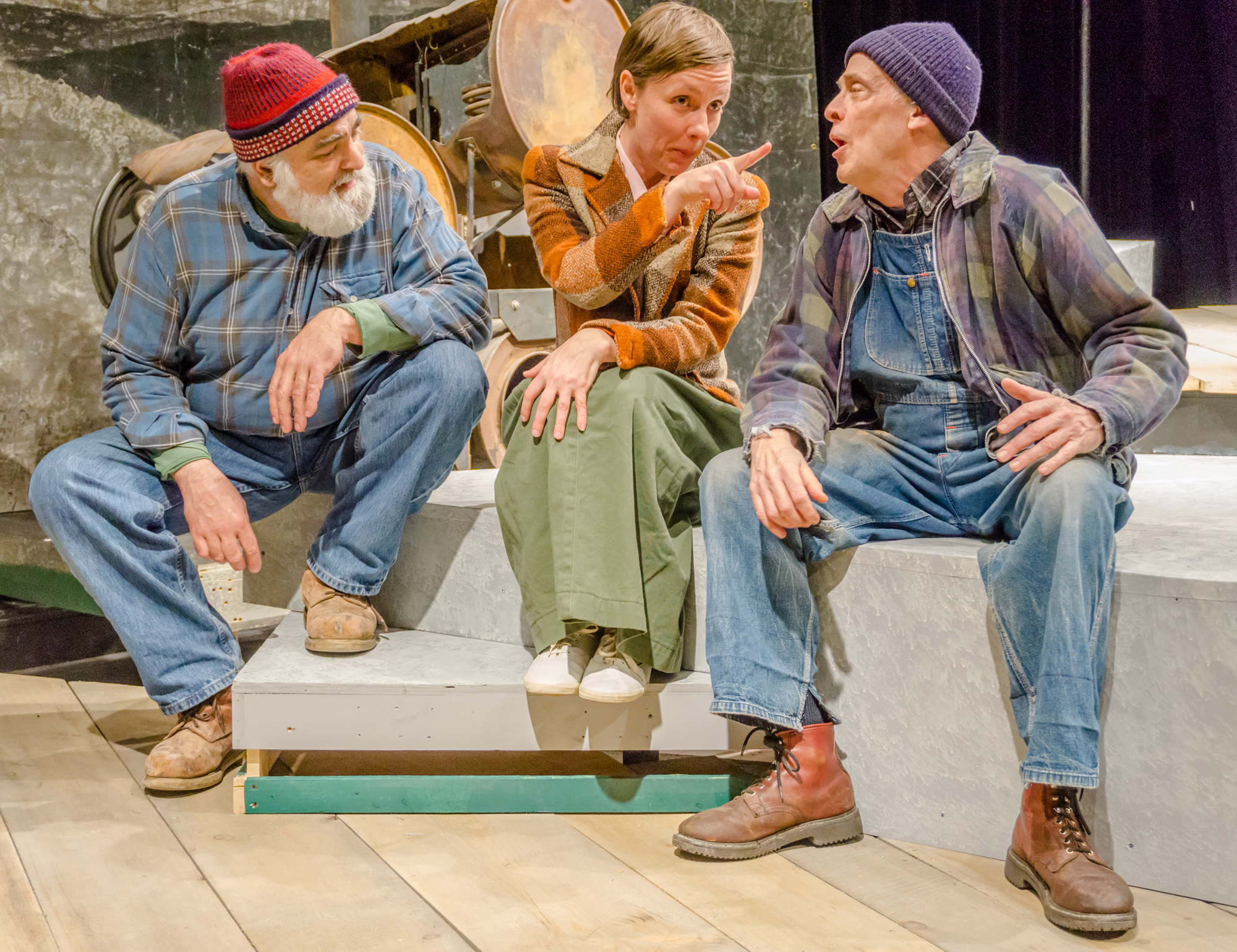 I didn't know David Budbill then, but I did have some sense of who he was. My mom wrote him a letter once; his poems reminded her vividly of her childhood in Johnson, and she wrote to tell him so. He wrote back, thereby proving to us that people who write books are sometimes also normal human beings, and his letter lived tucked into her copy of Judevine, his collection of poems. I went on to carry my own copy with me when I left home for college, for South America, for New York City and San Francisco, and then back home again. I met David some fifteen years after I'd seen his play, through the job I was working when I first moved back home to Vermont, running writing workshops with high school kids. His generous spirit and interest in people were immediately apparent. He was warm and friendly and funny, and despite how approachable he was, I was too shy to tell him then how much his work meant to me.
Fortunately I had other opportunities, when I was cast in Lost Nation's first production of Judevine in 2007, and its touring production in 2008. Being chosen to embody characters who were already so precious and known to me is as great an honour today as it was ten years ago. And it's a pleasure to return to Lost Nation Theater, which has been my creative home many times (as part of a cast, like Judevine or Tartuffe, or for my own original work).
Judevine is as real a place to me as any other Vermont town — maybe even more-so, since I knew and cared for the man who built it — and returning to it ignites the same joys and anguish of any homecoming.
Returning to David's words, now, in his absence, refreshes the grief of losing him. But it also refreshes my awareness of how closely related the beauty of his work is to the beauty of the person who he was. He was made of the same wit, empathy, wonder, sorrow, and optimism as his poems and his characters, which is part of why they are such an enduring gift. They remind me of him, as well as of that adolescent girl who sat in the darkness of the theater, realizing for the first time what art can do when it provides the audience with a mirror rather than a window, realizing that such a thing was possible, and right here at home.
Abby's Headshot, courtesy of Abby Paige
Photo of Abby with Mark Roberts and Bob Nuner in 2017's Judevine at LNT: John R Snell