Still More Audience Response to SILENT SKY
April 25, 2018
Audiences Are Loving LNT's Silent Sky
Throughout the show at each performance, LNT's house manager Thomas and I hear the audience laugh, snicker, gasp, groan at the injustices they hear in certain lines, and, at the end of the play, we hear them sniffling.
The sniffling comes just before - at every show - they rise to their feet in a prolonged standing ovation.
They've been entertained, moved, informed, and thoroughly enchanted by Lauren Gunderson's incredible play.
And the audience - our show's final scene partner - want to have Their say - and show their appreciation to Ms. Gunderson and LNT's ensemble for giving voice to this remarkable story of the women computers at Harvard, 1900-1920.
For me, Silent Sky is Everything theater should be.
What follows is still more response - emailed to us, said to us after shows, published, or posted on facebook - from those seeing the show.
Again the photographic display is courtesy of Robert Eddy, First Light Studios.
(click here to see the first installment of audience response & show photos from Bob Eddy!)

Looking forward to seeing YOU at the Theater!
- Kathleen
producing artistic director - LNT discoverer of Silent Sky!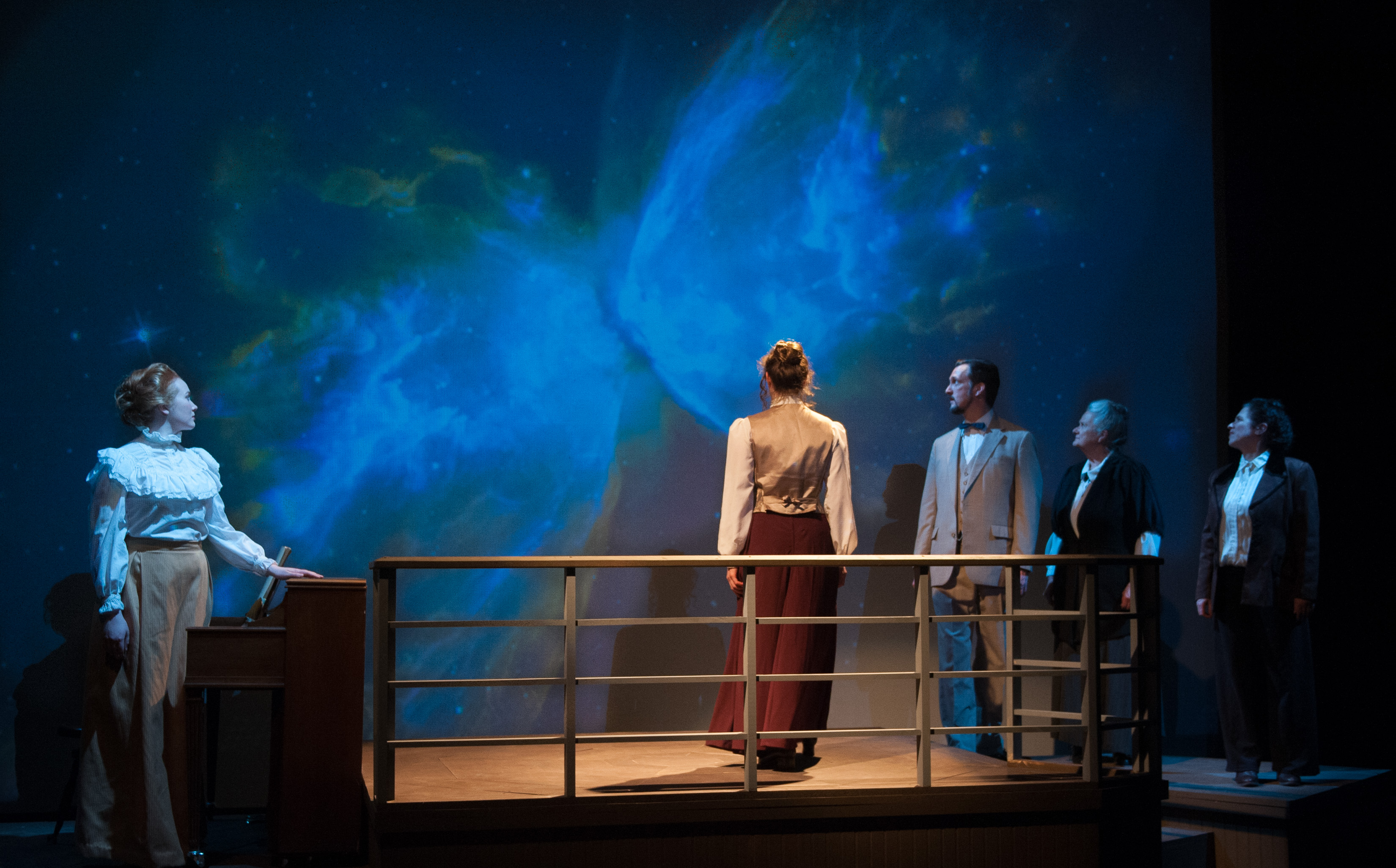 Quotes from the Audience:
Wonderful! Brought tears to my eyes at points. Deborah and I were thrilled by the five actors, the script, the music and the staging. Five stars in both senses of the word. See this if you can!
- Mich Kabay
Hello friends,
Sitting in my seat at Montpelier's City Hall Arts Center this evening, I was reminded of the transformative power of theater. Lost Nation Theater's season opener--Lauren Gunderson's "Silent Sky"--is a stunning piece, based on the true story of astronomer Henrietta Leavitt, expertly performed by five talented actors. I will think differently about the stars from now on. Support live theater in the Green Mountain State and carve out some time to see this outstanding show in the next few weeks.
Warm regards, Pat Boera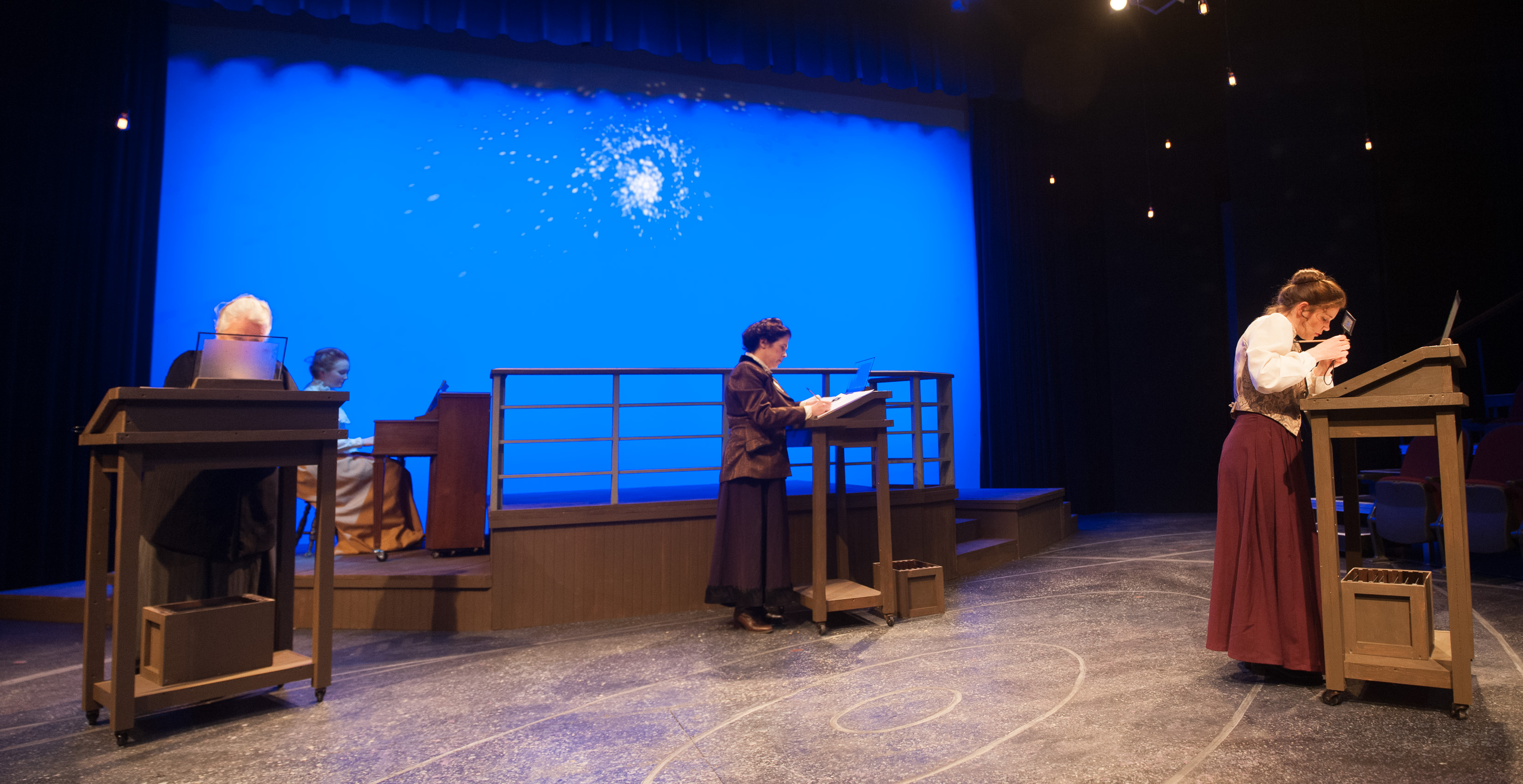 We saw it last night. Great show!
-Catherine Wayrynen
Great show, my wife and I really enjoyed the performance.
-Sean Murray
I saw the show last night and it was soooo good. All of the actors did such a good job telling a really cool story. Loved it!
- Sylvia Buzzell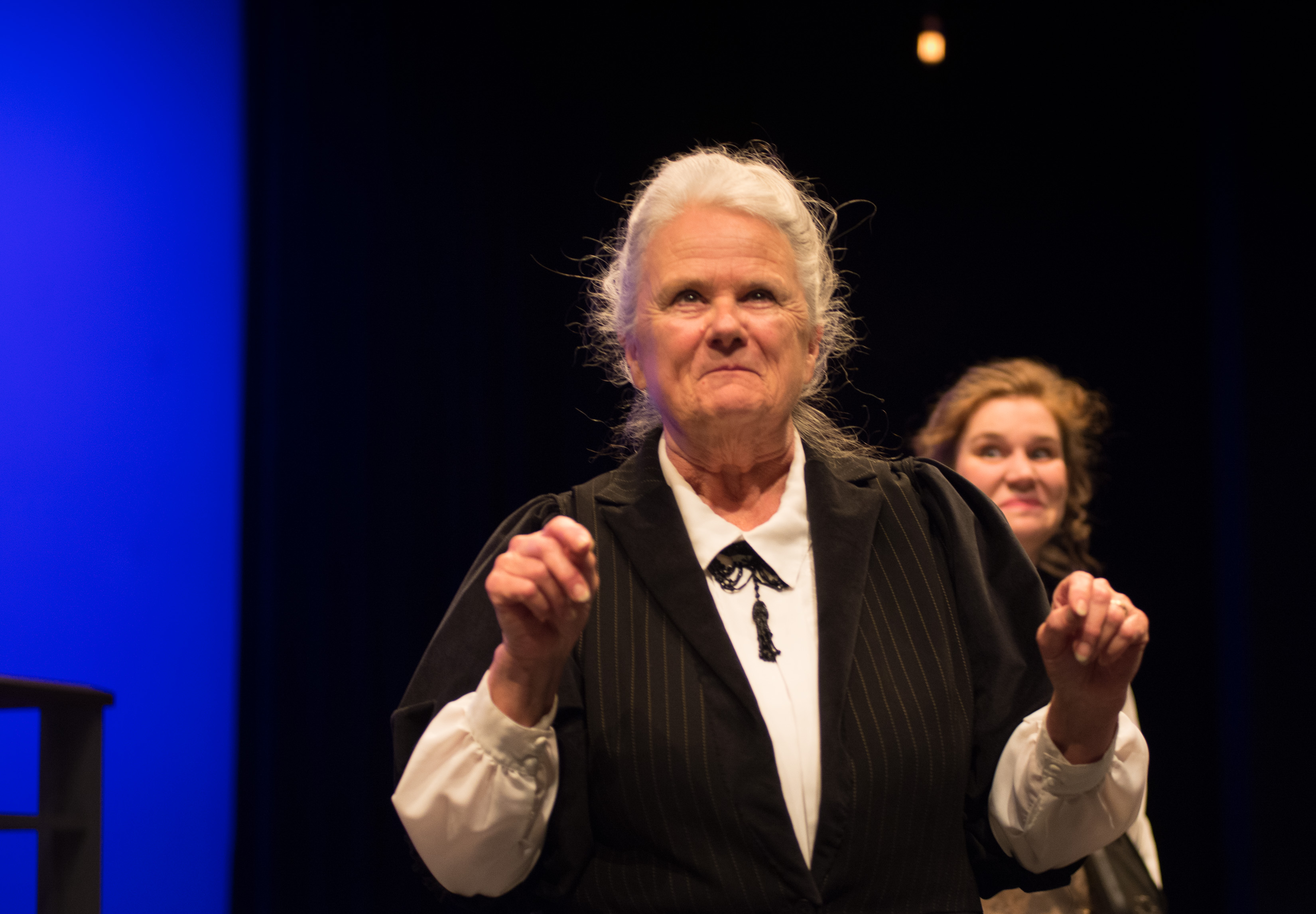 Come See the Show! (Get Tickets
Here

)

Get More Details About the Show Here

And here's a link to Jim Lowe's Review in The Times Argus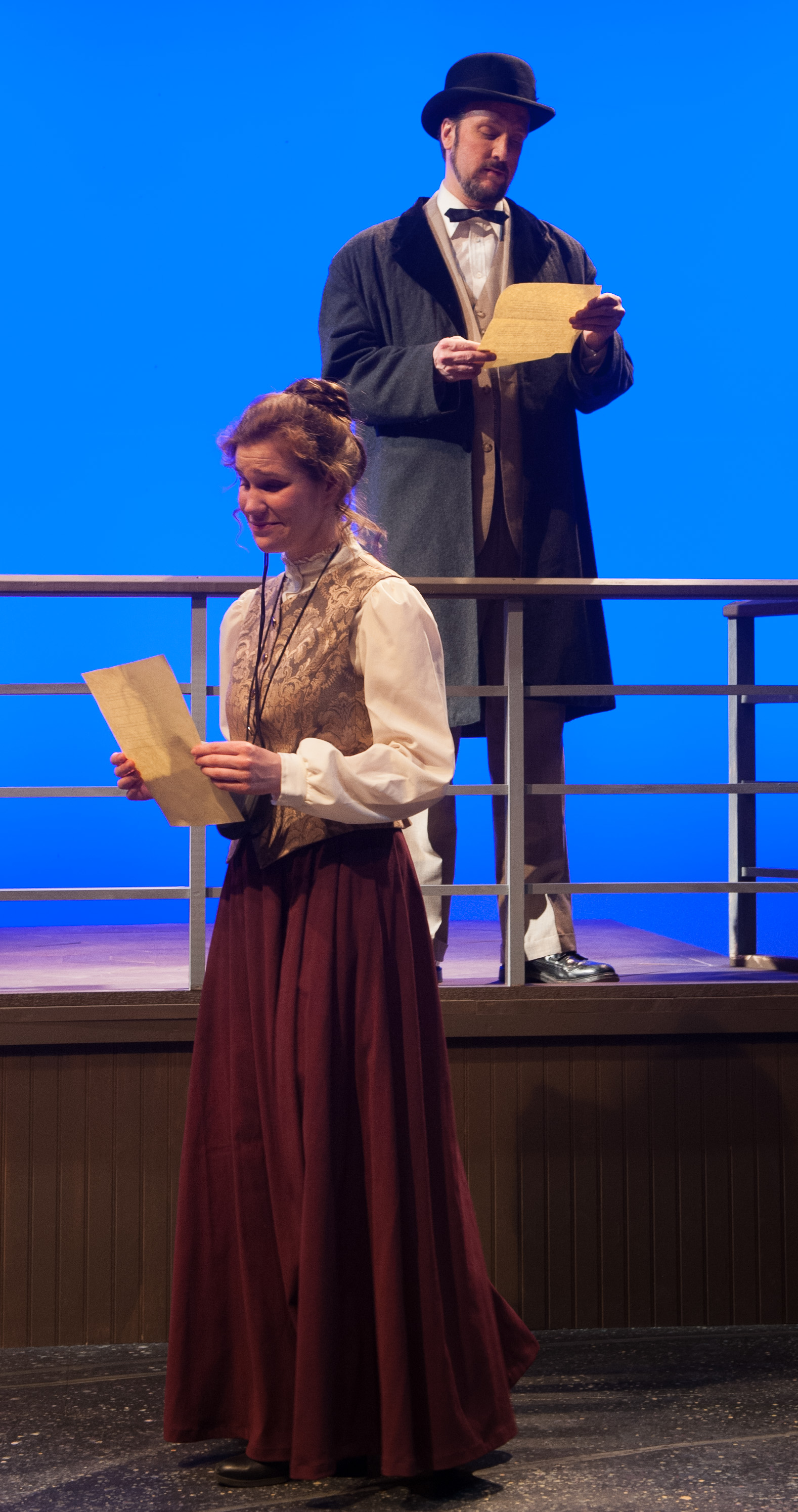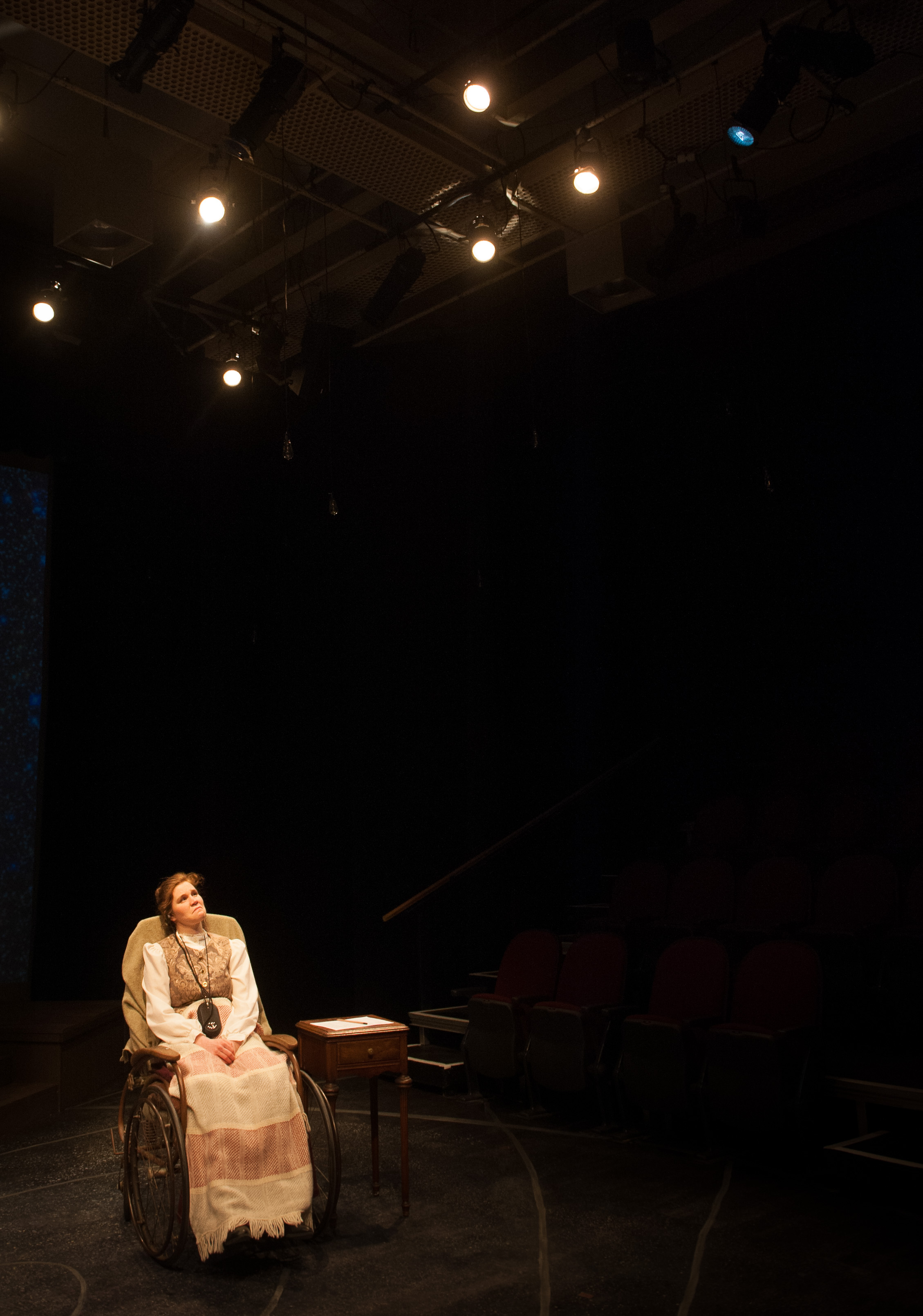 Congratulations to our Silent Sky Ensemble:

G. Richard Ames, Kim Bent, Gregg Brevoort, Charis Churchill, John Paul Devlin, Emme Erdossy, Thomas Gunn, Kathleen Keenan, Simon Kennedy, Marissa Mattogno, Sarah Menard, Lindsey Newton, Eve Passeltiner*. David Schraffenberger, Tim Tavcar, Paul Trapani, Courtney Wood, and Ashley Rose Zoglman
Curtain is 7:30pm Thu-Sat; 2pm Sun thru May 6, 2018.
Thanks Again to Robert Eddy, First Light Studios for the photos!