Theater For Kids By Kids Hit the Stage at LNT
August 11, 2017
LNT showcases serious young actors age 9-14 in their original stage adaptation of Judith Viorst's ALEXANDER & THE TERRIBLE HORRIBLE NO GOOD VERY BAD DAY
What a blast we had the past couple of weeks. Lost Nation Theater's artistic directors Kathleen Keenan and Kim Allen Bent assisted by theater-teacher-in-training Marissa Mattogno, and stage management intern Stephanie Akpapuna spent two weeks working on acting and performance skills, improve and writing to create an ensemble, physical-comedy version of Alexander and the Terrible Horrible No Good Very Bad Day.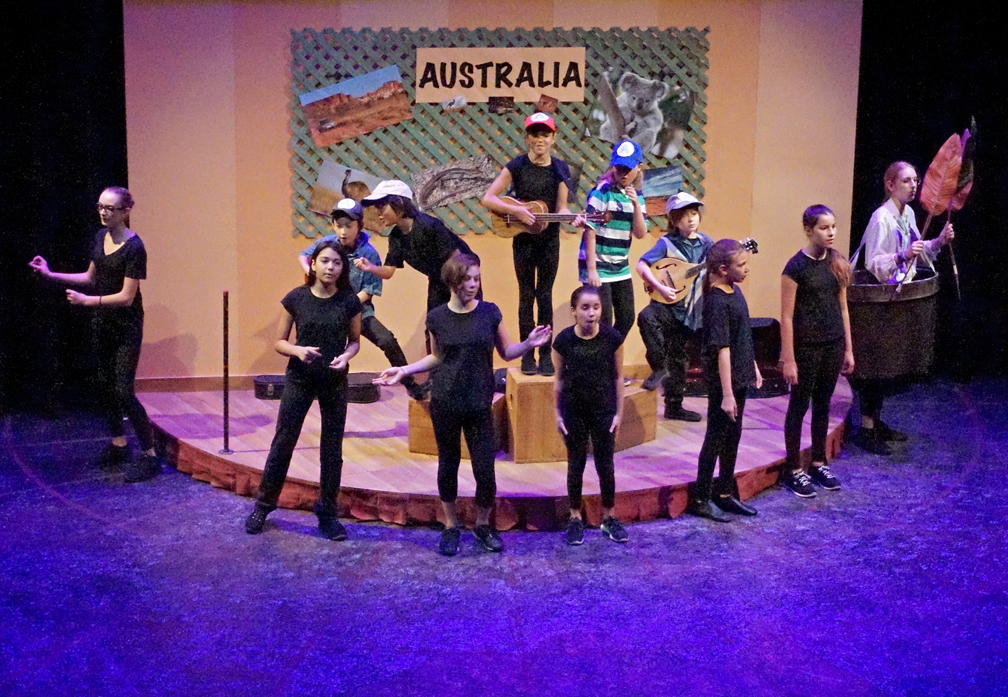 The writing of a finished adaptation, two original songs, and the creation of sets, lighting, costumes and props was all accomplished within two weeks! The directors challenged the students to think of various inanimate objects that could become players in scenes and how we would execute them. The students were guided in their brainstorming and execution by their very own design team.
LNT staff and resident designers jumped into the project ideas a-blazing. Laura Gist created amazing props (including potted plants and copy machines that "hid" student actors – until just the right moment that is!). Thomas Gunn made magic with his lights as Kim Bent & Janine Woods created the set - taking us to bedrooms to schoolrooms to Australia and back again. And Victoria Jablonski handled the costumes, creating a look that made it clear that 5 different actors were playing Alexander and transforming 11 & 12 year-olds into Moms and Dads!
Brainstorm sessions, improv, reading of the book, and guidance from playwright Kim Bent resulted in their very own 50 minute production.
The show featured:
Sam Acus, Russell Clar, Isak Duncan, Leonie Fournier, Jasmine Gruen, Lilja Krasnow, Bian Leon, Vida Leon, Amara McLeod, Zella McMahon, Solena Rovetto, and Monica Weinbaum.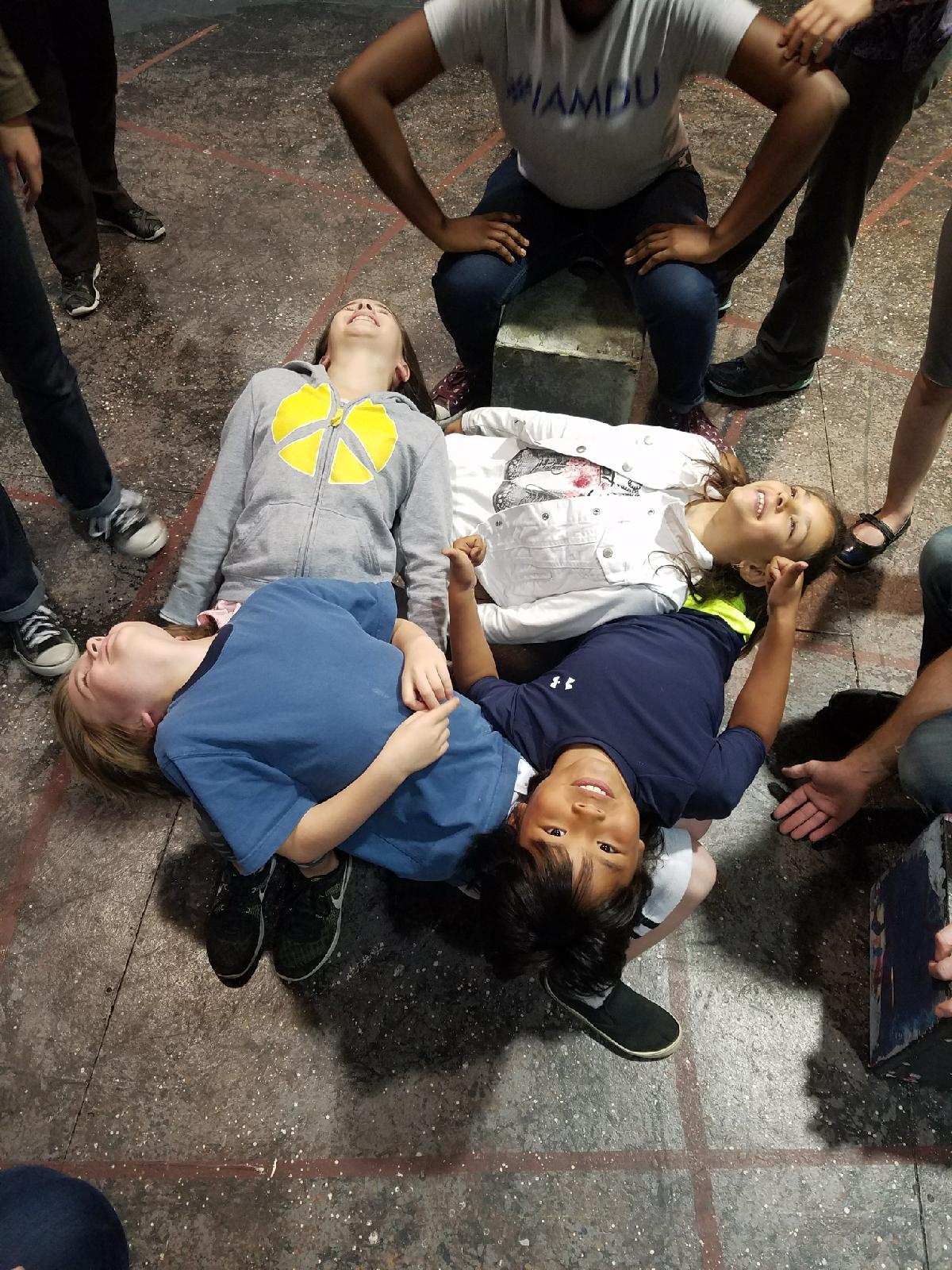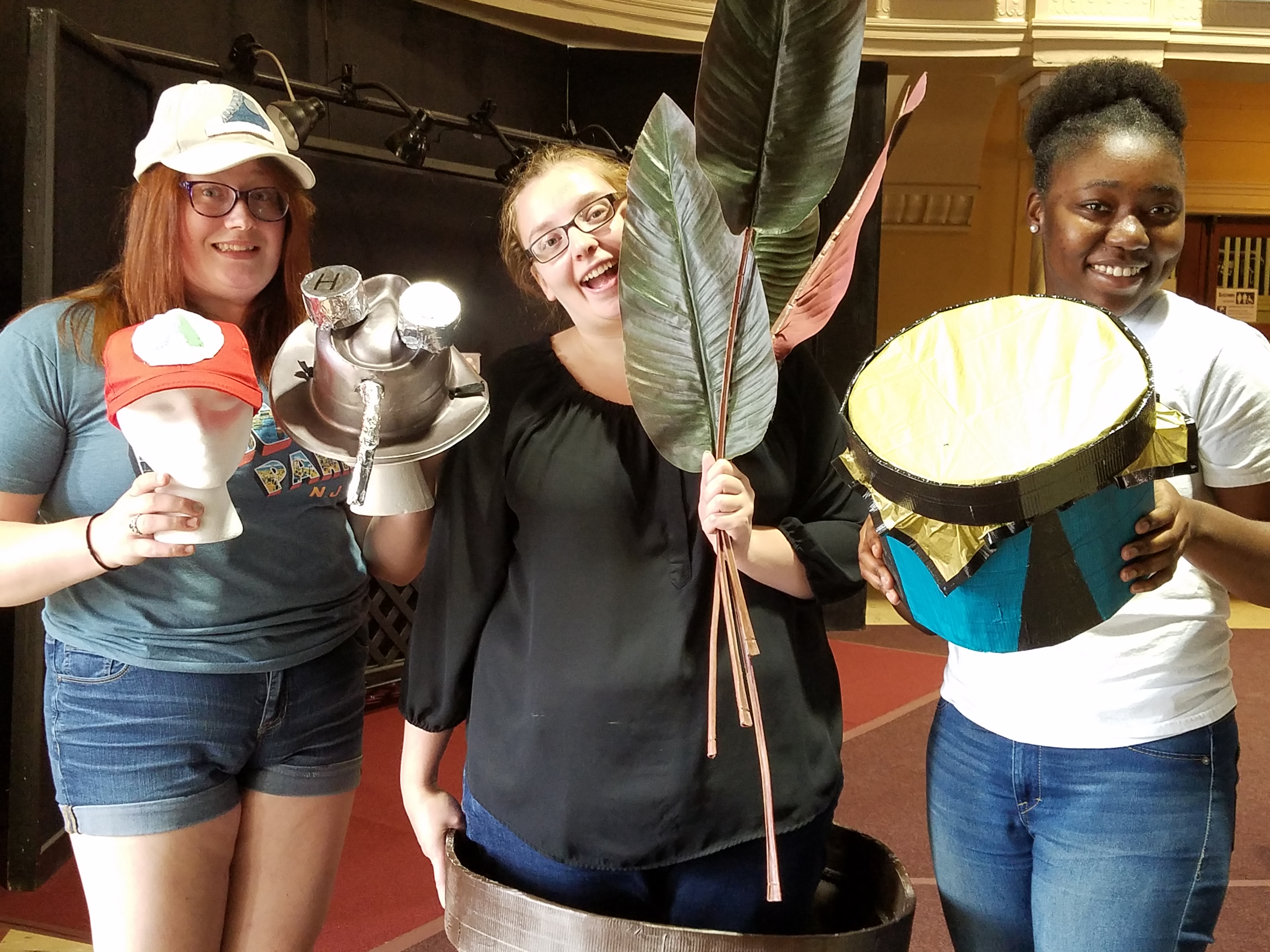 It performed to full houses for three shows August 4 & 5.
A grand and growing time was had by all!