The Season of Giving! From #GivingTuesday right on thru
November 27, 2018
We are Stronger than That
We are Kinder Than That ...
The photo to your right is that moment at 2018's snowy LNT-Aid, captured by Mike Furey, emblematic of the evening and this new "Season of Giving" kicked off by our LNT-Aid and #Giving Tuesday!
In that moment, the star solo artists performing at LNT-Aid, banded together to sing Patti Casey's anthem "We Are Stronger Than That"
LNT-Aid 2018 was special because there were many moments during the evening which showcased Vermont stars Patti Casey, Jon Gailmor, Chad Holister, and George Woodard, with special guests Kathleen Keenan, Steve Light and Kirk Lord, joining one another for "had to be there to see/hear it" tunes and storytelling.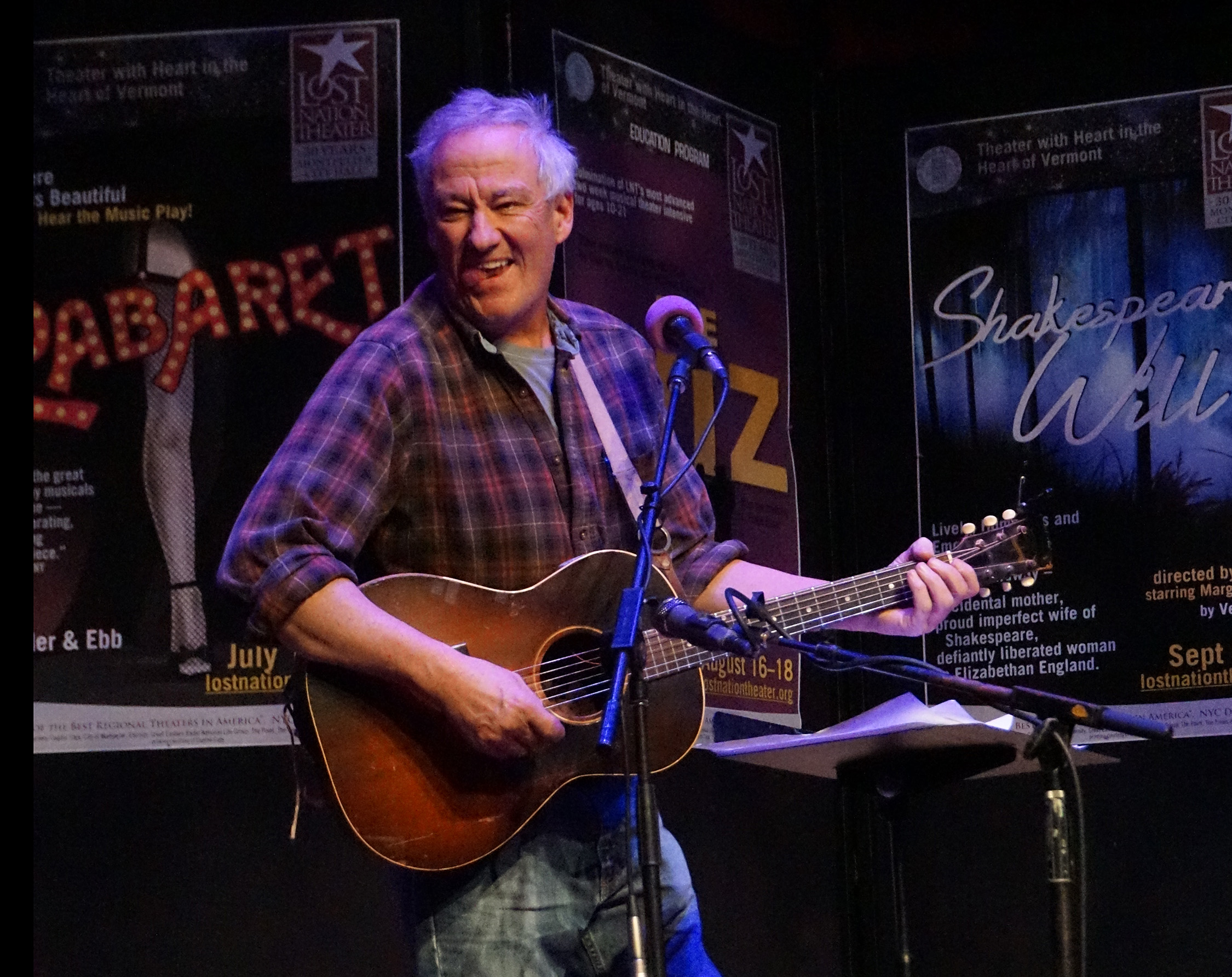 We are so grateful to all the artists, to sound guru Bennett Shapiro, and LNT's own light & psm guru Stevie De, along with all our amazing volunteers for making such a special evening. And thank you to everyone who came out for the concert! It was a fun time that showcased the power of live performance and community coming together.
Patti's lyrics really sum up the mood of the season:
STRONGER THAN THAT
We are stronger than that, we are kinder than that
We are moving forward, we are not going back
We are stronger than that, we are kinder than that
Love is stronger than that
When the storm is rolling in and our hopes start to fade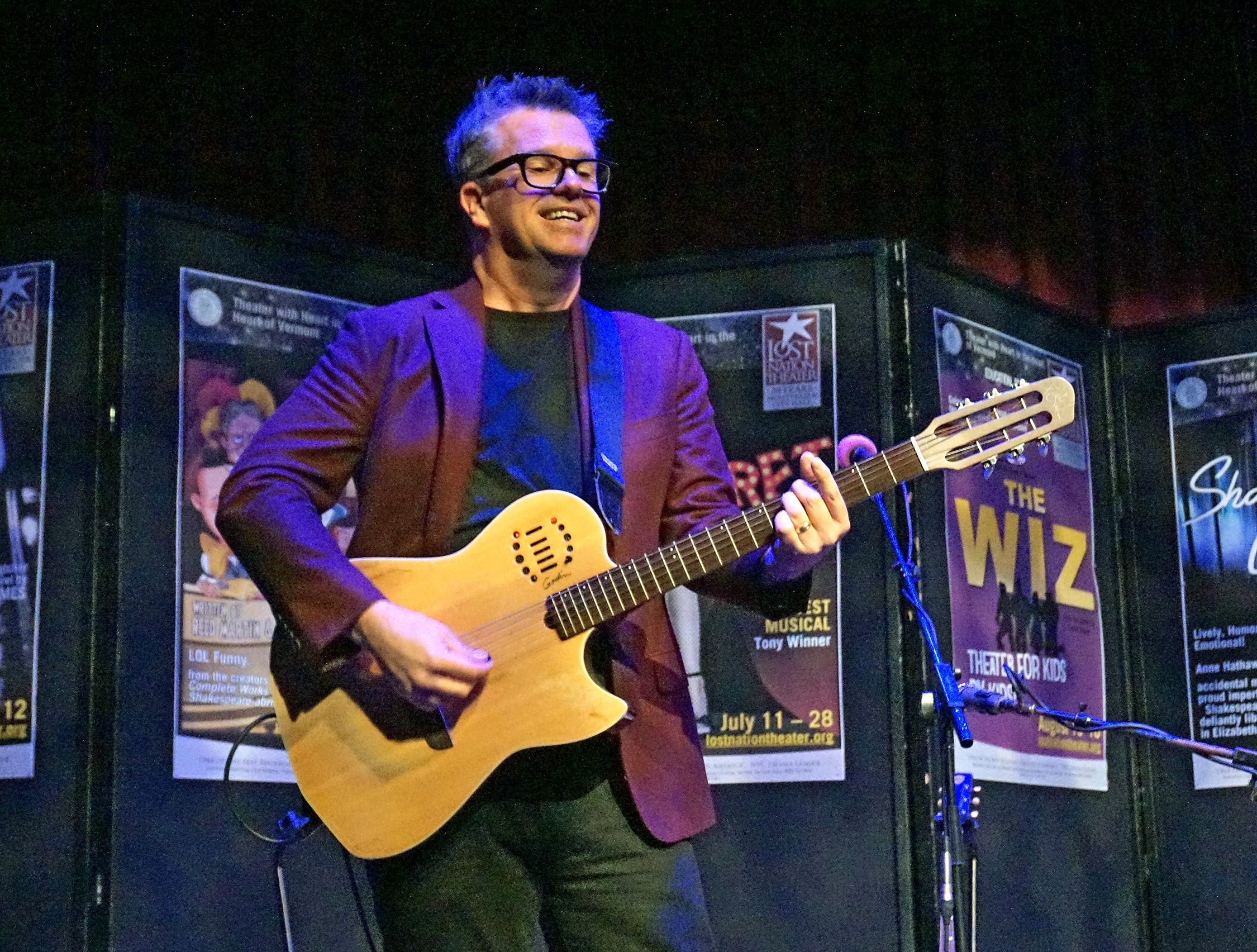 That's when we rise as one, our spirits like a blade
We are many, we are mighty, and even when we are afraid
We are stronger than that
We will not yield to hatred, to lies or to shame
Our power lies in courage, and our love is not tame
If the lights go out on justice, we will light a flame
'Cause we are stronger than that
To every one that's turned away, we open up our town
If fear can build a wall, then love can tear it down
Then we'll build a bigger table for all to gather round 'Cause we are stronger than that
© 2017 Patti Casey
And now it's #GivingTuesday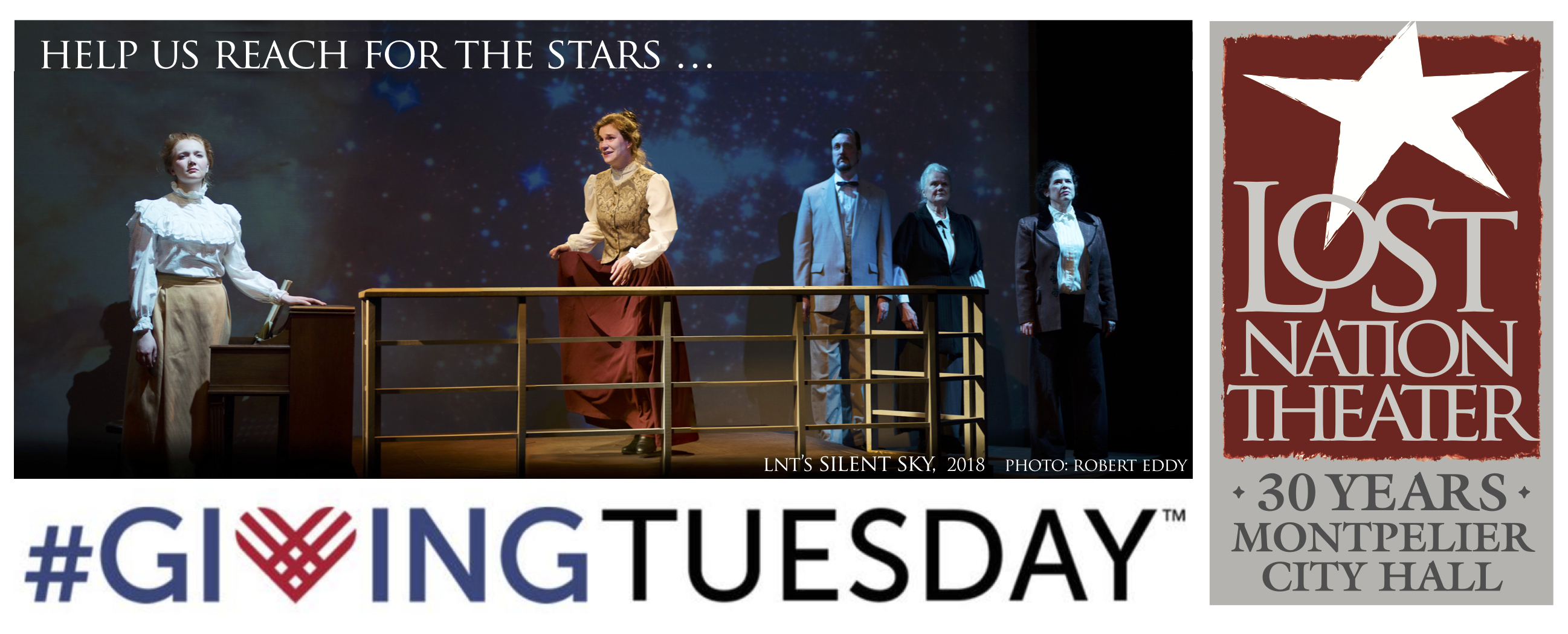 And as you consider all the causes, local and global, you would like to help continue with their good works, we hope you will keep Lost Nation Theater in mind.
More than just a professional theater providing high-quality entertainment, LNT is a professional theater committed to its community and fostering the artists of tomorrow, with award-winning education and engagement programs.
In 2019, we're gonna continue reaching for the stars, and your support (whether $5 or $5000) will help us get there.
You can help us:
- provide scholarships to youth (well over 50% of participants in our education programs are on scholarship)
- provide heavily-discounted/comp admission to seniors & students
- provide free community events like the Spring Indoor Egg Hunt
- bring experienced professional artists from across the country here to perform, direct, design, and teach
- keep our ticket prices as low as possible
- create high quality theater & musicals that not only entertain, but resonate especially with these times and our community

And let the Season of Giving and the Season of Light include yourself and your friends.
Lost Nation Theater can be your one-stop-shopping - with gifts that last all year long and give experiences that will make wonderful memories

Make a donation to LNT in an art-lovers name who already "has everything"
Get a Gift Certificate to introduce live theater to someone who's never been
Set someone - or yourself - up with Season Tickets
Help a student attend Theater Camp
We are grateful for you and we are grateful for this Season celebrating light, love, kindness, each other and giving!