April 12, 2018
Who's Who in Silent Sky
at Lost Naton Theater Apr 19–May 6
For show details and tickets click here
G.RICHARD AMES (Peter Shaw) - is glad the stars aligned to bring him back to LNT, where he has performed regularly since 2004. He will next be seen right here in City Hall as Senator Fipp in Urinetown, as well as in several productions at QuarryWorks in Adamant, including Who Killed Agatha Christie?, which he cowrote, and Into My Head, a collection of his own work (and the sequel to Out of My Head, which may be seen at LCATV.org)
KIM ALLEN BENT (Artistic Director) — Kim founded LNT in 1977. A native Vermonter, he's worked for professional theaters & University drama programs across America, Europe and Canada as a director, actor, writer, & designer. As a playwright, his play, STONE, won the Hathaway Prize. His adaptations of Lyddie (2012) and Treasure Island (2015) premiered to rave reviews. In 2018 he translates Howard Frank Mosher's Vermont novel "Disappearances" for the stage.
GREGG W. BREVOORT (Director) - has been a professional director, actor and stage manager for the past 33 years. At Lost Nation, he directed Sam Shepard's True West in 2002 and Christopher Durang's Laughing Wild in 2006. Gregg holds an MFA degree in directing from Columbia University and currently makes his home in Los Angeles. Please visit his website at www.gbrevoort.com.
CHARIS CHURCHILL (Costume Design) – Charis has been living in Vermont for nearly 20 years. She's created costumes for such LNT shows as Love Letters Made Easy (which required instant transitions from Edwardian to Contemporary clothing!), I Love You You're Perfect...Now Change, 39 Steps, Treasure Island, Hound of the Baskervilles, and Around the World in 80 Days. Other credits include Alice in Wonderland for Moving Light Dance Co.; and she has been resident designer at Quarryworks Theatre in Adamant for the past six years.
JOHN PAUL DEVLIN (Scenic Design) - is an Associate Professor of Fine Arts at Saint Michael's College; he is happy to be returning to Lost Nation to design scenery for Silent Sky after lighting Judevine last spring. He lives in Bolton with his wife and daughter - their continuing support makes his career in the arts possible.
EMME ERDOSSY (Williamina Flemming) - A leading actress since high school, Emme earned a BFA in theatre arts at Chatham College while launching a professional career in summer stock. After moving to VT in the 1980's she worked first with CenterStage, then in 1990 began performing with Lost Nation. She went on to work both onstage and backstage in over 25 LNT productions. She also served on the board of directors. Returning to the stage in Silent Sky in such great company is, indeed, a pleasure.
MIKE FUREY (Office Assistant/Publicity Photographer) Mike is a skilled graphic artist and photographer who is in part time training with the Senior Community Service Employment Program. He had his own sign shop for 25 years and ran a small publishing company for 15 years before semi-retiring, He is excited to rekindle his interest in theater from back in his college days in NYC.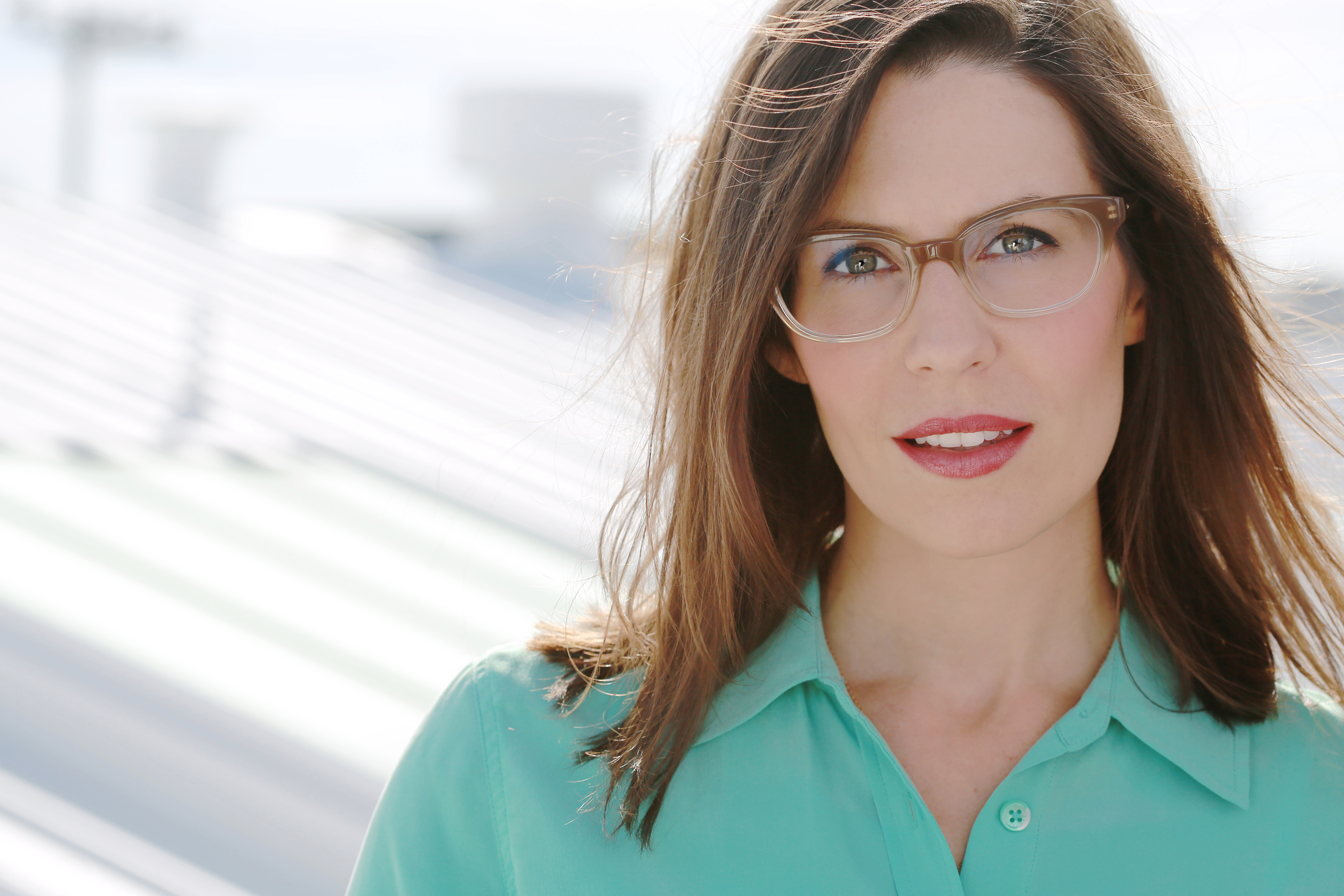 LAUREN GUNDERSON (Playwright) – is the most produced living playwright in America, the winner of the Lanford Wilson Award and the Steinberg/ATCA New Play Award, a finalist for the Susan Smith Blackburn Prize and John Gassner Award for Playwriting, and a recipient of the Mellon Foundation's 3-Year Residency with Marin Theatre Co. She studied Southern Literature and Drama at Emory University, and Dramatic Writing at NYU's Tisch School where she was a Reynolds Fellow in Social Entrepreneurship. Her work has been commissioned, produced and developed at companies across the US including the Denver Center (The Book of Will) South Coast Rep (Emilie, Silent Sky), The Kennedy Center (The Amazing Adventures of Dr. Wonderful and her Dog!), the O'Neill Theatre Center, Berkeley Rep, Shotgun Players, TheatreWorks, Crowded Fire, San Francisco Playhouse, Marin Theatre, Synchronicity, Olney Theatre, Geva, and more. Her work is published by Dramatists Play Service (Silent Sky, Bauer), Playscripts ( I And You; Exit: Pursued By a Bear; and Toil and Trouble), and Samuel French (Emilie). She is a Playwright in Residence at The Playwrights Foundation, and a proud Dramatists Guild member. She is from Atlanta, GA, and lives in San Francisco. LaurenGunderson.com and @LalaTellsAStory.
THOMAS GUNN (Master Electrician / House Manager) – Thomas is a graduate of Johnson State College, where he earned degrees in Theater & Technical Theater. This is his third season with LNT and he is excited to be working this fun show. Thomas also enjoys acting, and directing. He thanks the cast and crew for a great experience. Enjoy the show!
KATHLEEN KEENAN (Artistic Director)— Prior to LNT, Kathleen worked Off Broadway, Lincoln Center, & was featured at NYC's Folk City. LNT credits: title roles Patsy Cline, Shirley Valentine, Educating Rita, Molly Sweeney, Belle of Amherst; director: 39 Steps, Lyddie, Miracle Worker, Mockingbird, music: Metamorphoses, 12th Night, Lyddie. In 2018, she appears in Urinetown and directs Becoming Dr Ruth.
SIMON KENNEDY (Production Asst) - Simon is an upperclassman at U-32 High School and has long been involved in the music program there. Having helped to direct Calais Elementary's after-school drama program, he realized he should get training in the process at professional theaters to further his abilities. He is apprenticing this semester with LNT as an "independent study" toward his English class credits.
MARISSA MATTOGNO (Production Assistant) - was onstage last season in Lost Nation's Into the Woods, and is thrilled to be involved once again for Silent Sky. This is her fourth year with Lost Nation, and has enjoyed every moment of it. She hopes you enjoy watching the show as much as she enjoyed helping get it on its feet.
AMANDA MENARD (Volunteer Coord) ­– Amanda has her BA in Fine Arts: Theater from St. Michael's College, focusing in theater administration as well as performance. During the day, she works for Bear Pond Books and is one of the volunteer Volunteer Coordinators for Lost Nation.
SARAH MENARD (Properties) ­– Sarah has worked with Lost Nation Theater since 1991. A mathematician herself, she couldn't resist returning for Silent Sky. Sarah enjoys working backstage and is heralded for her quick-change skills.
LINDSEY NEWTON (Mararget Leavitt) - is an actor from Vermont making her LNT debut, and recently graduated from Syracuse University Department of Drama. Credits: A Little Night Music as Mme. Armfeldt, Twelfth Night as Maria, Stepping Out as Andy, and Medea as Medea. Previous roles include Mother Superior (Sound of Music), Judas (Godspell), Puck (Mid-Summer Nights Dream), Rosalind (As You Like It), and Rona Lisa Peretti (25th Annual Putnam County Spelling Bee). Lindsey was also in a special onstage performance of the 71st Annual Tony Awards.
MITCH OSIECKI (Volunteer Coordinator) was drawn to LNT by a 1999 ad for volunteers for Richard III. He has made himself indispensable ever since. Mitch creates the best incentives ever for hardworking and lucky volunteers and staff (such as his truffles and cheesecake)!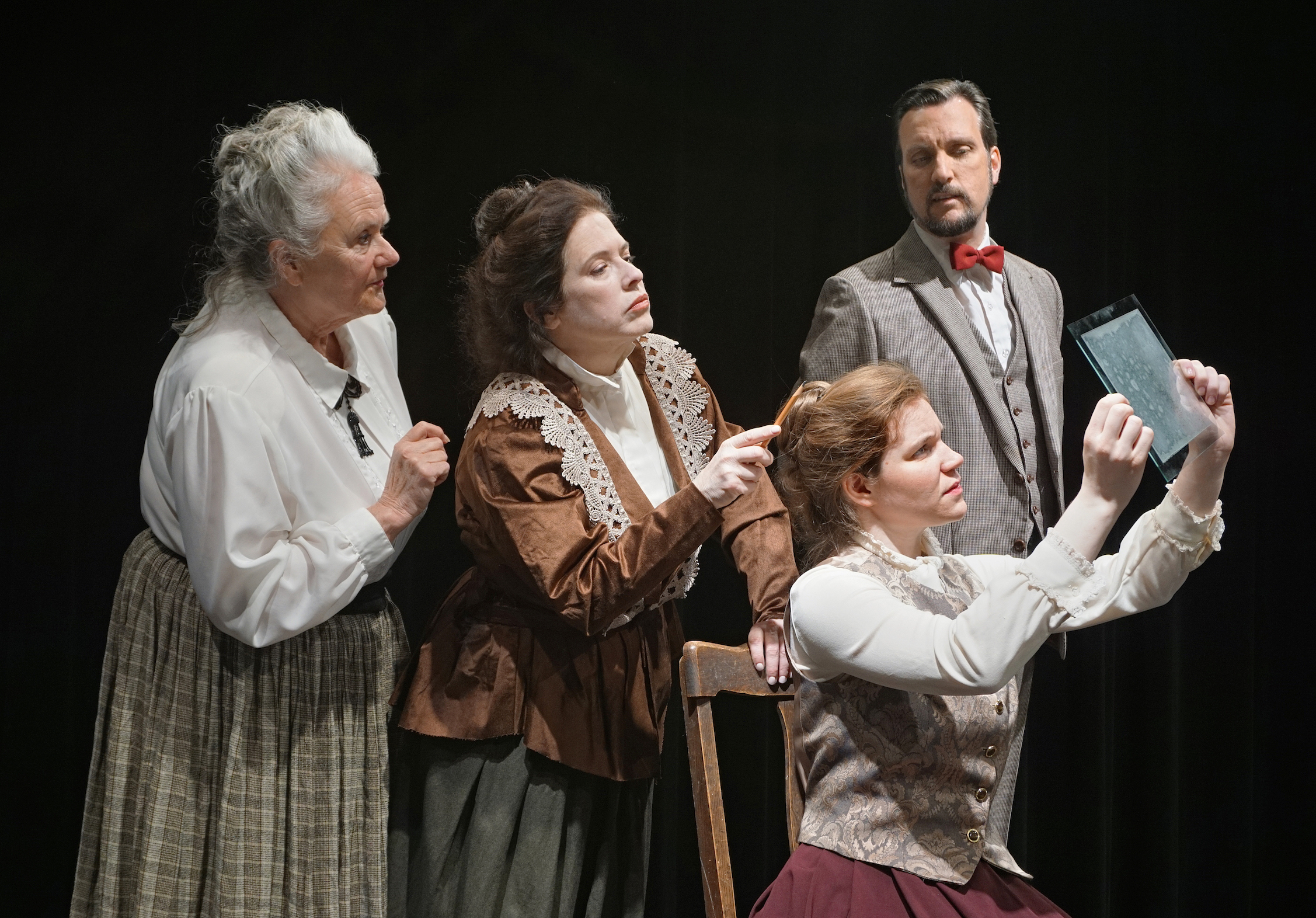 EVE PASSELTINER (Annie Cannon) - just finished performing as Tess in Marjorie Prime in NY's Hudson Valley. Credits include: NYC - Pas De Deux; Trifles; Hello From Bertha (Avalon Rep). MA - Broken Glass; and The Diary of Anne Frank (New Rep); Death of a Salesman (Lyric Stage); And Then There Were None (Stoneham); Rosencrantz & Guildenstern Are Dead (Appolinaire); Painting Churches (The Majestic). UT - Sylvia; Wit; Eleemosynary (Moab Rep). VT - To Kill A Mockingbird; The Miracle Worker; Our Town (Greensboro) and LNT's Sense & Sensibility; Ransom; and The Crucible.
TIM TAVCAR (Music Designer) - is ecstatic to return to LNT for his 21st season In a trio of capacities: as Music Designer for the luminescent play Silent Sky, onstage as the evil Caldwell B. Cladwell in Urinetown and as the creator of a special WordStage presentation – Faster! Louder! Higher!! - on June 20th. His work as an actor, director, musician and lecturer has been seen in Cleveland, Akron, Chicago, Houston, Williamsburg, VA, Newport, RI, Washington DC's Kennedy Center, NYC's Carnegie Recital Hall and on stages and in concert halls throughout Vermont. He is honored to be returning to LNT to be a part of another amazing season.
DAVID SCHRAFFENBERGER (Light Design) - is the owner of Schraff & Co LLC, offering Business Consultation Services (including Lighting Design) to Performing Arts Organizations and the companies that serve them. Schraff has provided technical services for special events and live televised broadcasts from Bangkok to Barcelona. He's pleased to have been involved with LNT for many years. David is a former ESTA (Entertainment Services & Technology Assoc.) Board Member and has served with the ESTA Membership Advisory Committee and Business Resource Group. He can be reached at david@schraff.us
PAUL TRAPANI (Master Carpenter) - was raised under the Silent Sky of the Colorado Rockies. Before finding himself in Vermont, he spent 23 years in NYC working as a stagehand, carpenter, electrician, designer, and stage manager in television, film, and on Broadway and at Lincoln Center. Highlights included Head Carpenter and Head of Props on several large Broadway musicals and constructing massive scenery for the Metropolitan Opera. Paul lives in Middlesex, VT with his wife and family. He is honored to join the team of one of America's most renowned Regional Theaters.
COURTNEY WOODS (Henrietta Leavitt) - is thrilled to return for a 4th season at Lost Nation Theater portraying the exceptional Henrietta Leavitt in Silent Sky! She most recently appeared as the mischief-making Ghost of Christmas Past in her 3rd national tour of A Christmas Carol. Other recent credits: Macbeth with South Brooklyn Shakespeare and Junie B. Jones in Lexington Children's Theatre production of Junie B. Jones Is Not a Crook. Courtney regularly performs The Syringa Tree in professional and educational venues across the USA. Other favorite roles at LNT: Sylvia (Sylvia), As You Like It (Phebe), and Around The World In 80 Days (Actor 1). Look for her in 12th Night later this season. Courtney sends her family all her love! www.courtneywoodactor.com
ASHLEY ROSE ZOGLMAN (Production Stage Manager) - is thrilled to be here at Lost Nation Theater for the 2018 season. She hails from North Carolina and just moved back to the States after spending a year in the UK getting her MA in Stage and Event Management from the Royal Welsh College of Music and Drama located in Cardiff. Prior to working on her masters, she went to the College of Charleston in SC where she obtained a BA in English Literature as well as a BA in Theatre. After production stage managing for the Pennsylvania Renaissance Faire this past season, she is ecstatic to see what Lost Nation has in store for her!