Lost Nation Theater has great deals for you! Early Bird specials can save you up to 60%!
November 25, 2016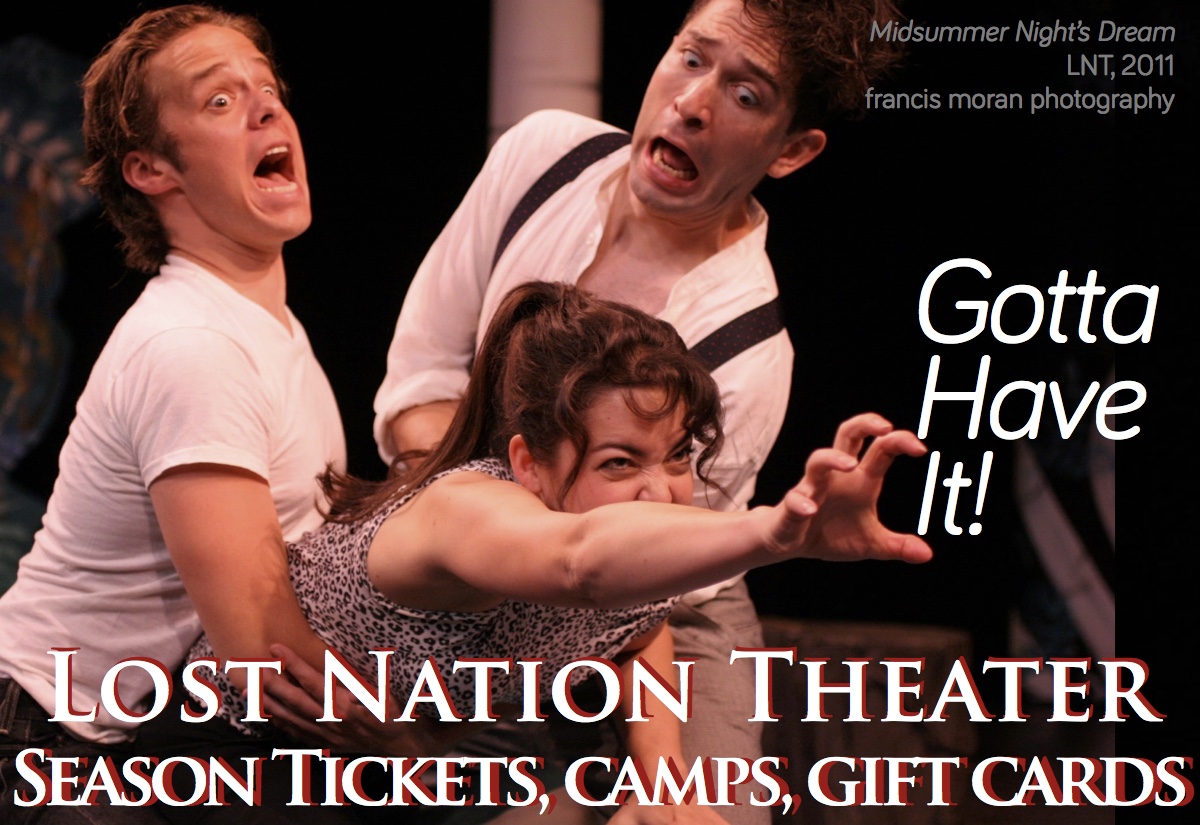 It's Holiday Shopping Season and Lost Nation Theater Can Help!
Think of LNT on "Shop Small Saturday" and #GivingTuesday
LNT offers "green," unique, creative gifts that keep giving all year long!
Right now, you can save up to 60% with Early Bird Specials.
(so you can do something good for the community, and do something good for you - and your friends - too!)
There's a package for every purse and lifestyle.
From Subscriptions that include every single event, to all Mainstage shows, to choose your own, LNT has you covered.
With Early Bird Specials you can save up to 60% off individual tickets! Find out more.
(If this is a gift, please use the comments box at the bottom of the check out page to tell us all about it!)
Not really sure what to get? Get a gift certiicate to LNT!
The amount given can be applied to show tickets, youth camps, merchandise, or even concessions while your giftee is at the theater! Click here to purchase
Lost Nation Theater is renowned for its quality education programs and theater camps for youth, ages 6-20.
The instructor-student ratio is low, and "production camps" have the full support of the entire theater behind them. LNT Theater Intensives are perfect "Experience" gifts for the creative kid in your life. Find out more
LNT couldn't do what it does without your support!
We know you know, ticket prices only cover a fraction of what it costs Lost Nation Theater to provide its quality performances, education programs, and community services.
So on #GivingTuesday and throughout the year, please think of LNT!
And, for the person who has everything, but who appreciates LNT - a donation in her/his name is a wonderful gift for them and LNT. GIVE HERE
Thank you!