Reboot -n- Recruit Volunteer Meeting
March 24, 2017
Sunday April 2, at 5:30pm
Get the Inside Scoop on all the new volunteering opportunities available in 2017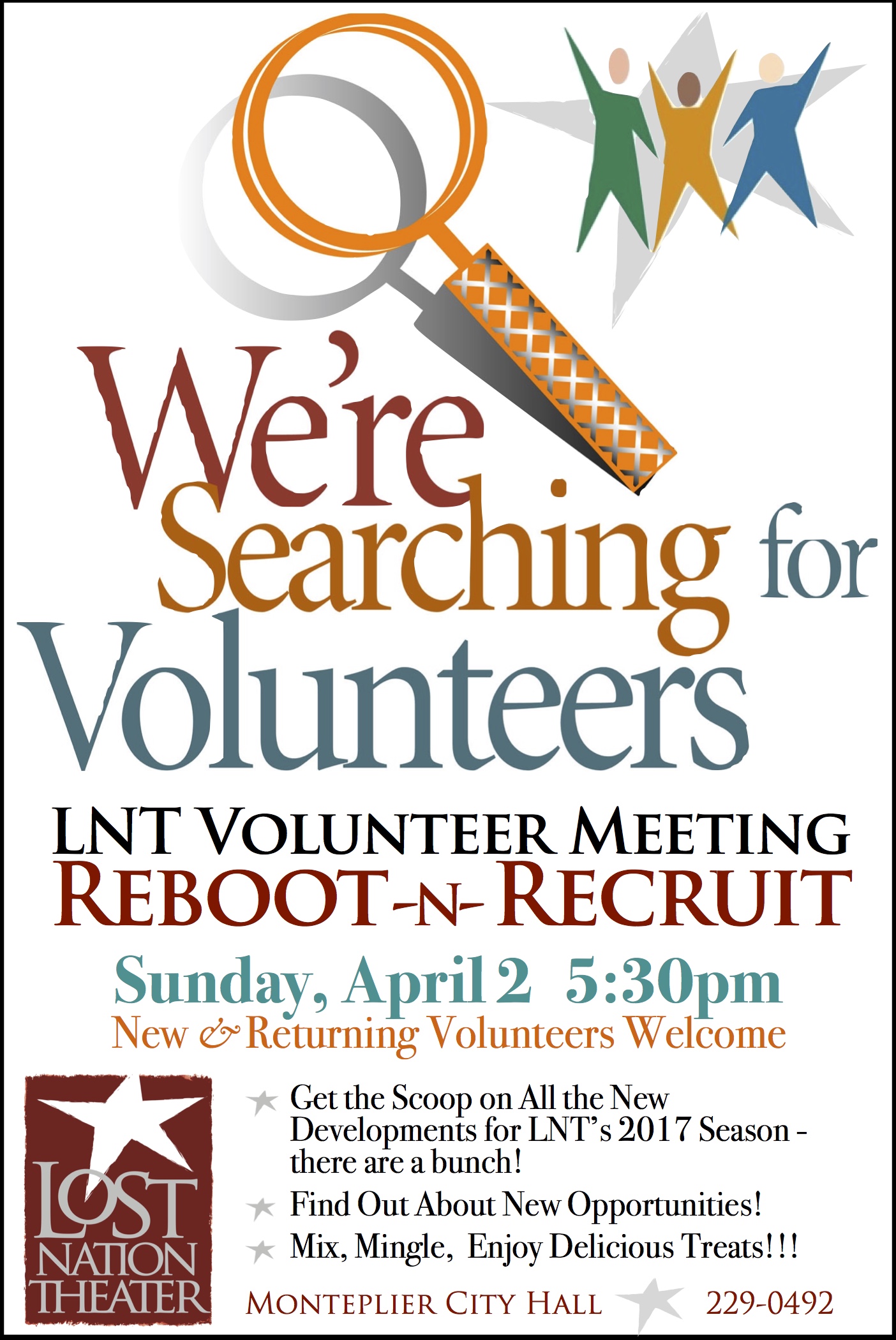 Never Volunteered with LNT before? We Want You!
Experienced Volunteer? We Want You too!!
Mix, Mingle, Find out about what's happening at LNT in 2017.

Meet Volunteer Coordinators Amanda & Mitch, LNT's staff Laura & Thomas, and Artistic Directors Kathleen and Kim.

Enjoy Delicious Goodies.

There's lots of new news, practices, equipment, and opportunity at LNT this season and we want to get you up to speed, and give you a chance to see if you'd like to join us or try something new.

Volunteers are the life-blood of LNT - often its face and patrons first experience. You are our champions, and stakeholders!
Why this Reboot & Recruit meeting?
- Welcome New volunteers into the Family
- Remind our veteran volunteers how much we appreciate them
- Give Everyone the tools you need to embrace your ownership of LNT
- Raise awareness of all the ways you can volunteer, and all the opportunities to enrich interactions among ourselves and our patrons
Call us at 802-229-0492 or email info@lostnationtheater.org for more information or to RSVP - OR JUST COME!!


SEE YOU AT THE THEATER!