Mary Poppins: Theater FOR Kids BY Kids
August 14, 2017
Lost Nation Theater, proudly presents its Young Company in the Classic Magical Musical: MARY POPPINS based on the novel by PL Travers and the Disney Film, with music by Richard M. Sherman and Robert B. Sherman
"Practically Perfect in Every Way" MARY POPPINS is a magical treat for the whole family and folks of all ages!
Fri –Sun, August 18 –20 at City Hall Arts Center, in downtown Montpelier.
The culminating project of LNT's Intensive Youth Music-Theater program It's Theater FOR Kids, BY Kids!
All photos on this page courtesy of MIke Furey.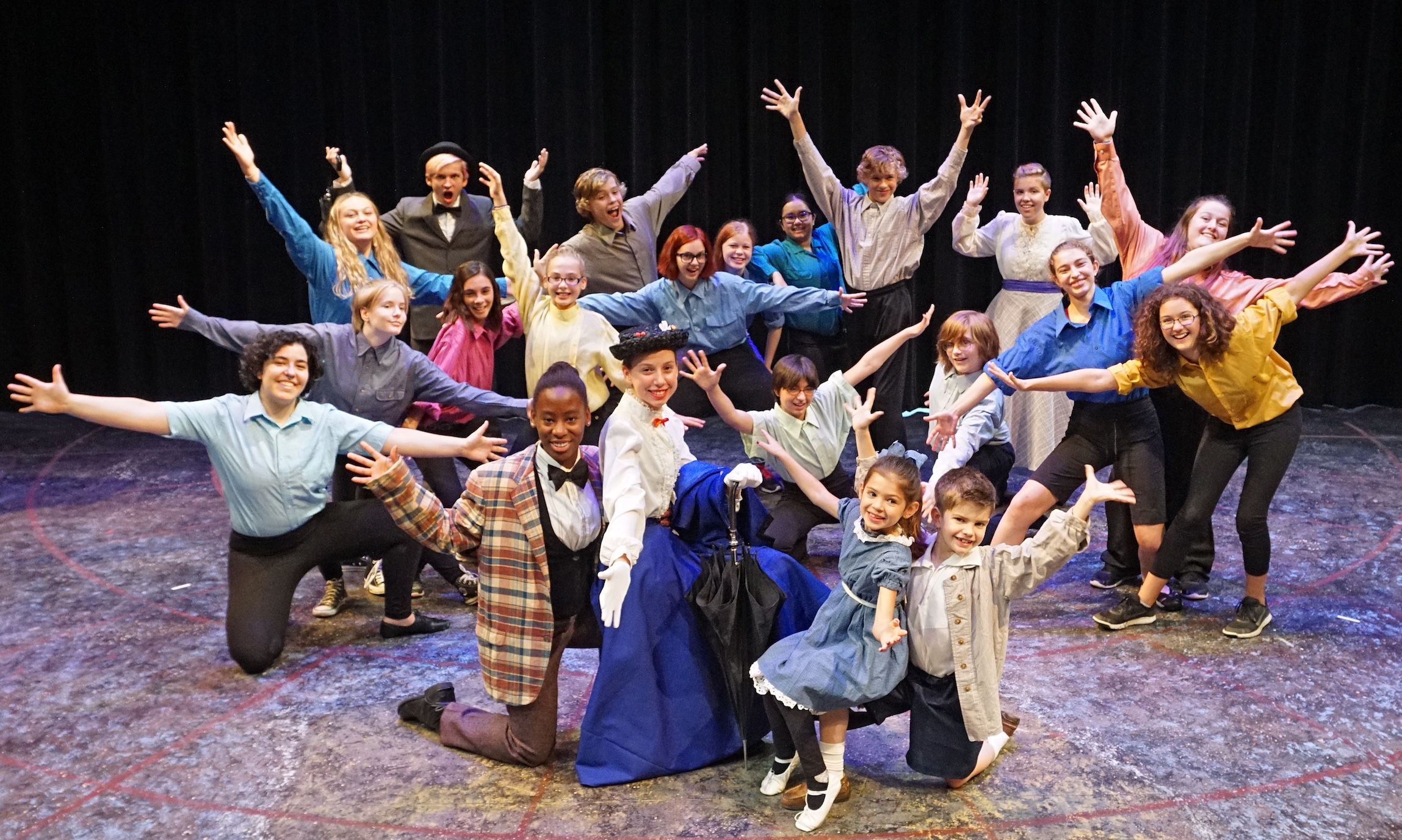 (The Ensemble of Mary Poppins)
That jack-of-all trades – the street-performing, chalk-artist-ing, chimney-sweeping Bert - introduces us to the troubled Banks family household on Cherry Tree Lane in 1910 England. Young Jane & Michael sent many a nanny packing until Mary Poppins arrived on their doorstep. With a combination of magic, common sense, and fantastical adventures, Mary shows the disconnected and distracted family how to value each other, as well as their imaginations, once again.
LNT's advanced students, led by a top-flight professional directing/design team spearheaded by Sarah Jane Schostack (whose work's been featured at Lincoln Center), create their unique ensemble production!
You've got Five chances to see this epic show over three days, August 18–20.
The show features 20 rising stars – our aspiring pro's are age 12-19, plus a pair of talented 8 & 9 year-olds as little Jane & Michael.
They're supported by backstage slights of hand and flights of fancy from Lost Nation Theater's technical wizards.
It's imaginative, inventive, inspiring and entertaining theater everyone, no matter what age, can enjoy!
Many Mary Poppins actors are LNT Young Company veterans and have already been on LNT's Mainstage! 2017's Young Company includse:
Adele Bernier, Stella Best, Ella Bradley, Isabel Davies, AnnaMaria DiPietropaolo, Eva Goodwin, Grace Hardaker, Auden Hubbard, Trubel Jeffries, Felix Kaldec, JT Kress, Marissa Mattogno, Sofia Megan, Caroline Murray, Miles Ellis Novotny, Theo Ellis Novotny, Alex Ordway, Bria Slone, MaryAnn Songhurst, Eleanor Steinman, Erin Sullivan, and Taylor Stevens. All went through a rigorous audition-interview process to become part of the ensemble.
These aspiring actors come from across Vermont (Burlington, Essex, Stowe, Graniteville, Montpelier, Calais, Middlesex, Barre), the USA (Virginia, Rhode Island, New York) and Europe (Austria) to take part in LNT's ambitious and intense traning program that culminates in a fully-produced, designed and staged production. They rehearse 40 hours a week (9am-5pm) to prepare.
Director Sarah Jane Schostack says: "Mary Poppins allows the child we are and the child within us to remember life's most important lesson: a spoonful of sugar really does help the medicine go down."
We learn a wide variety of lessons (in a most delightful and entertaining way) in Mary Poppins and that metaphorical phrase by the Sherman Brothers (the show's composers) has become a big part of our culture!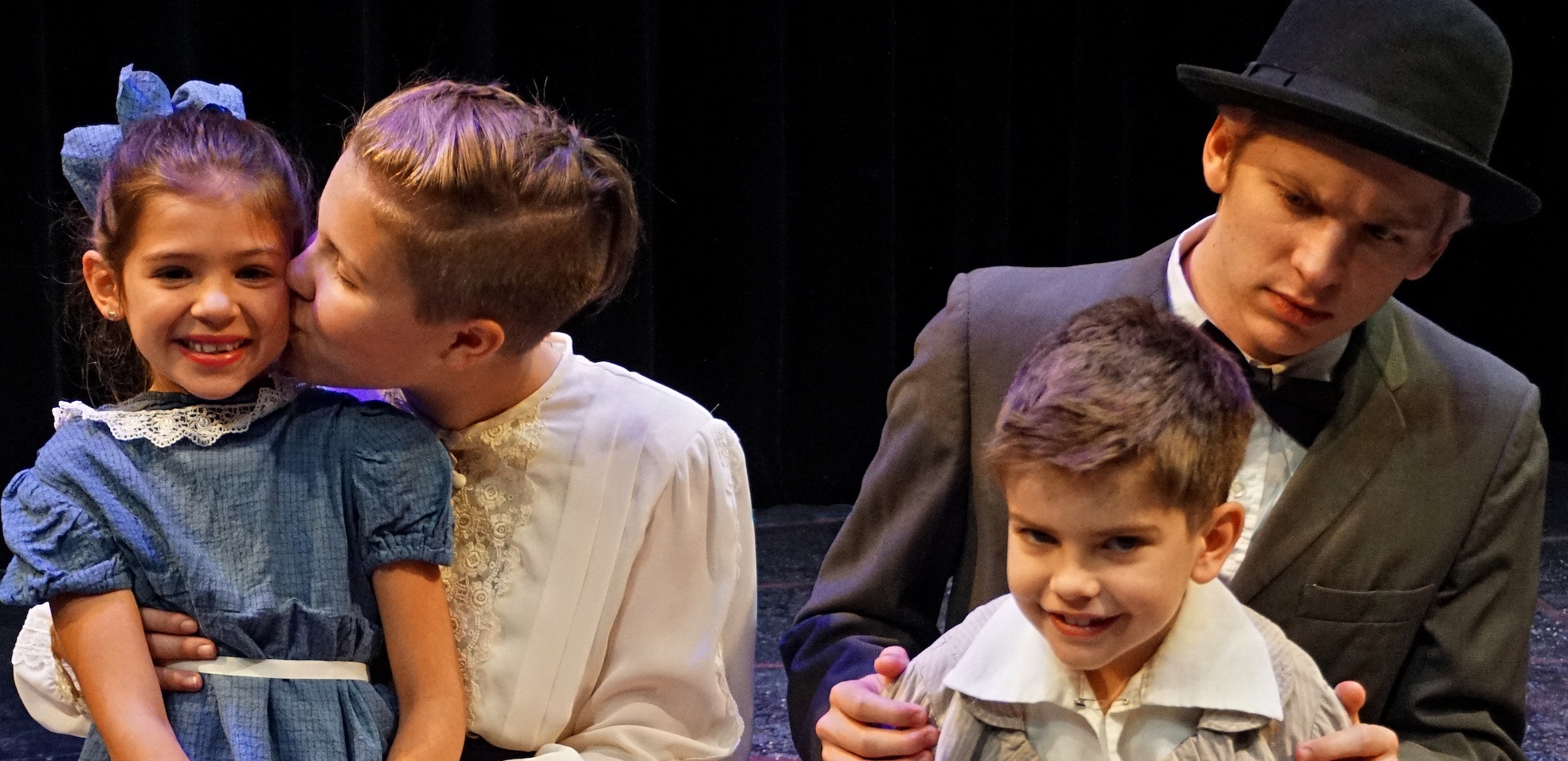 Lost Nation Theater Artistic Directors Kathleen Keenan and Kim Bent have repeatedly stated how excited they are by the entire directing team they've assembled for this Mary Poppins project.
Returning to LNT is Tim Guiles - who served as musical director for Sweeney Todd and A Little Night Music - as the show's Musical Director.
Choreography is in the talented hands (and feet) of Taryn Noelle (one of Vermont's most sought-after artists. Taryn's LNT credits include Hairspray, Pippin and Annie. Costume design is by Victoria Jablonski.
Atmospheric setting & lighting designs spring from the imaginations of Lindsay Fuori and Thomas Gunn.
Elliott Karliner and Stephanie Akpapuna handle detailed stage management and props, with an assist by the one and only Ann Harvey.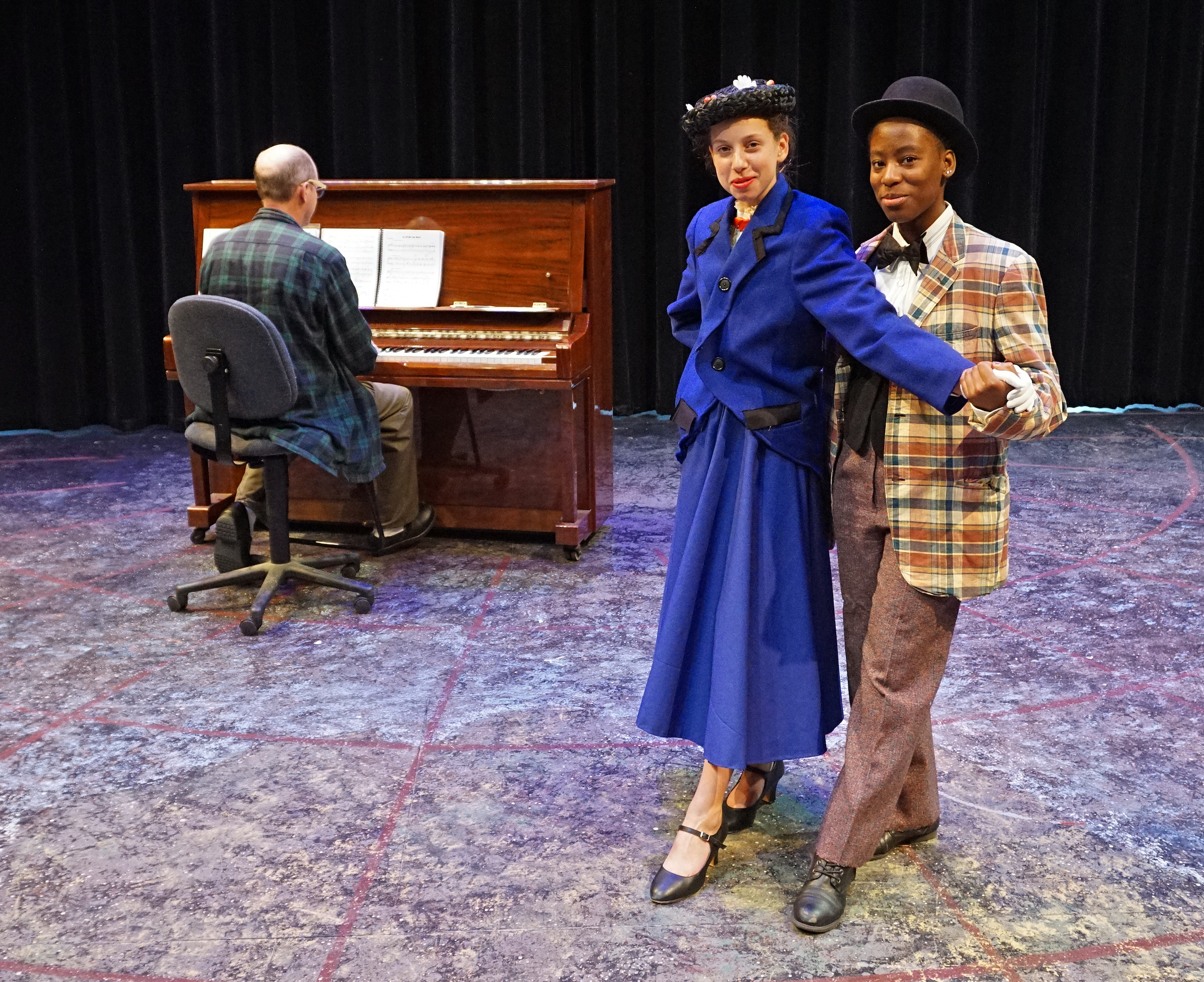 Just 5 shows! 7pm Fri Aug 18; 2pm & 7pm, Sat Aug 19; and 11am & 3pm Sun Aug 20.
Running time: 110 minutes.
Advance Tickets are just $10. And only $5 for Kids 11 years of age and under (including toddlers-we recommend age 5 & up). Day of/Door Tickets are $15 ($5 for youth 11 & under) Click Here to Purchase Tickets
It all happens Fri., Sat., & Sun, August 18, 19 & 20 at Lost Nation Theater – 2nd Floor, City Hall.
For tickets & information: call 802-229-0492, or visit lostnationtheater.org Or get tickets at the City Clerk's Office on the first floor of Montpelier City Hall. Or try getting tickets at the door! (1 hour before curtain.)
City Hall Arts Center (39 Main Street Montpelier) is wheel chair accessible. LNT offers assisted listening and large print programs. Service dogs always welcome. Please inform the box office of any special needs when purchasing tickets.
Lost Nation Theater is sponsored by National Life Group, Capitol Copy, City of Montpelier, WDEV, The Times Argus, and The Point-FM. LNT's Youth Programs receive special support from The Mary Shriver Memorial Fund from the Alan Weiss Estate, and Vermont Mutual Insurance.