LNT Hosts The Vermont Suitcase Company
July 17, 2018
All of us at Lost Nation Theater are Delighted to host The Vermont Suitcase Company
as part of its Inaugural Tour: Shakespeare's Midsummer Night's Dream
Tue & Wed, July 24 & 25
as part of our "On Dark Nights" series
This Summer Seems to be for Shakespeare at Lost Nation Theater
Not only are we presenting our own mainstage production of Shakespeare's arguably Best Romantic Comedy: TWELFTH NIGHT (get tickets & info here),
we are very pleased to be able to help a new company - created by old and new friends - get their inaugural tour off the ground, by hosting them for their central Vermont show!
The Vermont Suitcase Company is the brainchild of Peter Gould, Dory Hamm (In LNT's Around the World in 80 Days last summer), Sandy Klein and several other folks associated with the New England Youth Theater. The company is made up of actors and theater artists from across the country who are Vermonters and who are coming home to work on an uniquely Vermont version of Shakespeare's magical comedy: MIDSUMMER NIGHT'S DREAM
One of those actors is also an LNT alumni: Orion Lay Sleeper!
Vermont Suitcase Company's Midsummer features an ingenious use of puppets, costuming and Vermont innovation!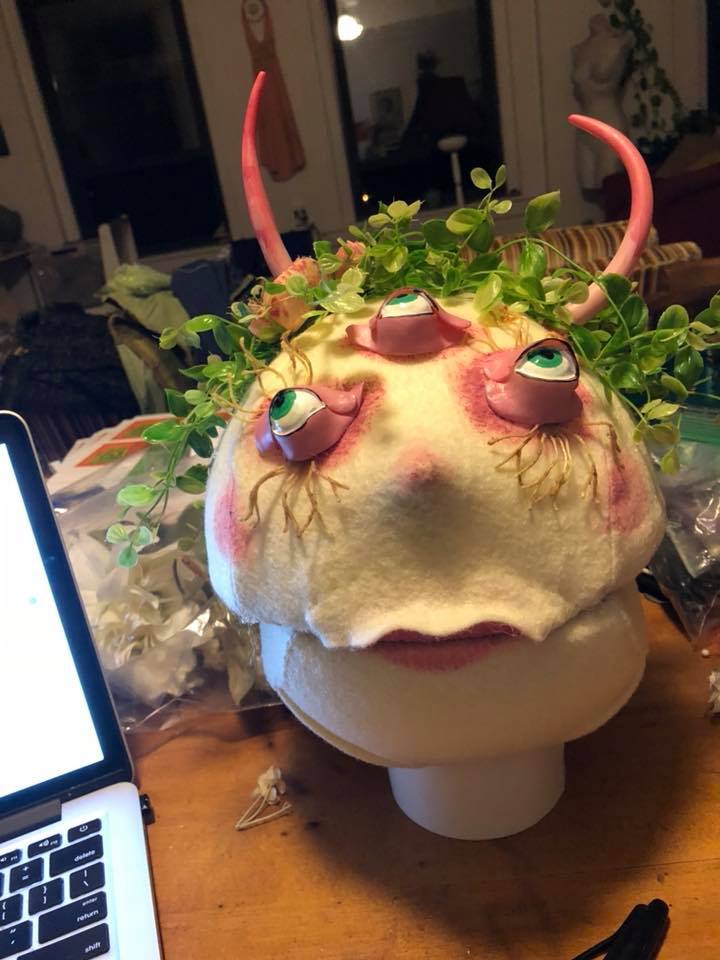 Shakespeare's classic Lovers, Fairies and Rude Mechanicals are now free range, farm raised, non GMO, 100 % organic, Vermont made and funnier than ever. Come support your local farm to stage.
Get Tickets Here Get the overview on the show here
Read about all the members of the troupe:
Maia Gilmour, appearing as Titania and Hermia, is an artist, singer/songwriter, and preschool teacher presently based in Pittsburgh, PA. She is thrilled and grateful to be home in Vermont to travel, play, and perform with such a groovy group. As a recent graduate with a B.A. in humanistic psychology she is currently using her degree to psychoanalyze everyone in this room.
Orion Lay-Sleeper, playing Theseus and Oberon, is thrilled to return to his native Vermont from Chicago where he now resides. He graduated from UVM in 2011 where he studied Theatre and English. He acted in Burlington and around VT for two years before moving to the city of broad shoulders. Orion has tread the boards of stages in Chicago, New York, Nebraska, Italy and Nova Scotia And is greatful to return again to the Green Mountains!
(Orion Lay Sleeper getting fitted for Oberon)
Shannon Ward, playing Helena, Snout, and Peaseblossom, is a Vermont-based actor and educator. She graduated from UVM in 2013 where she studied Theatre and English. Since then, she has worked in Connecticut, New York City, as a touring actor and theatre teacher. She now teaches and acts in Brattleboro, Vermont. She is pleased to be spending her summer performing her favorite Shakespeare play with her favorite people.
Raised in beautiful Elmore, Vermont, Marcel Freda, Co-producing and appearing as Bottom is a Boston area based actor, director and educator who has spent most of his life doing all those things in good ol' VT except for the two years he spent doing them in the Virgin Islands where the idea for the Vermont Suitcase Company was born, one rum soaked evening. That is also where he found the love of his life, Colleen, whom he will marry a week after this tour closes.
Doran Hamm, playing Demetrius and Flute, was born and raised in Dummerston Vermont and is an alumni of the New England Youth Theater. He is a world traveler, international children's theater performer, trained massage therapist, theater teacher and clown. He just spent a month training up at Celebration Barn in Paris, Maine and is over the moon excited to be part of this sweet cast of Vermont performers on there inaugural tour.
(Doran Hamm, center, in LNT's Around the World in 80 Days last summer)
Jonny Flood, directing and performing as Lysander and Snug, grew up in Woodbury, VT. He is an educator of all ages and has been a part of over 40 youth theatre productions over the last 10 years. He loves Vermont, he loves Shakespeare, and he loves you. All of you. The universe is love, man.
Wyndham Maxwell is an MFA candidate studying acting at Purdue University. He grew up in Brattleboro, VT and is excited for the opportunity return to create fun and effective theatre in his homestate.
Puck, sometimes known as Robin Goodfellow, sometimes known as Rosie, is a domestic and nature sprite.
Sandy Klein is the costumer, puppet maker and one of the co-producer's for this summer's tour. Sandy is Creative Director at the New England Youth Theater and delighted to be working with her old(er) pals again.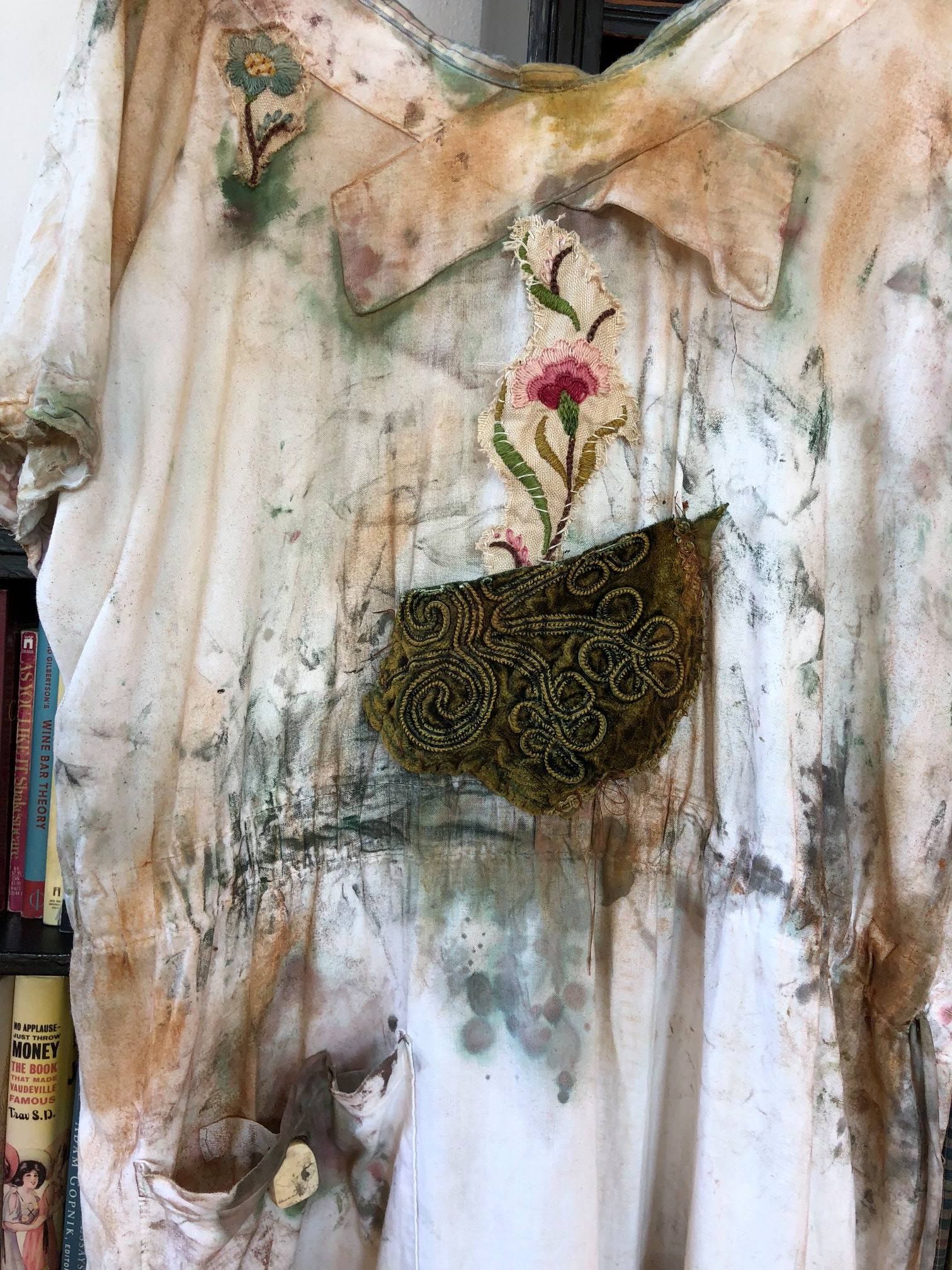 Puck's Costume In Progress!