Judevine's Opening Gala - a smash success
April 23, 2017
David Budbill's legacy burns bright with Lost Nation Theater's Judevine, and judging by the Opening Night Gala in the hearts and minds of Many
Lost Nation Theater is honored to be opening its 2017 Season with one of its "quintessential" Vermont shows, David Budbill's Judevine.
The man LNT and its producing partner Andrea Stander helped get named "the People's Poet of Vermont" by the voters of Montpelier - and his work -was celebrated on April 21 with a blast of an opening night gala.
Hosted by Rusty DeWees and Ellen Lovell, they and LNT's artistic directors Kim Bent and Kathleen Keenan, along with singer Tammy Fletcher, paid tribute to David and to his widow Lois Eby and daughter Nadine Budbill.
Rusty got his start with David Budbill & Bob Ringer in the first version of Judevine back around 1985. Ellen "who wrote the book on the arts in Vermont" - helped get David's first book of poetry published.
Tammy Fletcher was "discovered" by Budbill-who asked LNT director Kim Bent if we could find a place for this singer he knew about and really wanted to feature somehow in LNT's premiere production of his play Little Acts of Kindness. So, a "band" for the park in which the play was set was invented. Funny thing: at the start of the process, Tammy -now "the Diva" was so shy - she only wanted to sing sitting down. It took the entire rehearsal process for Bent to coax Tammy up and out of her chair and onto the stage. The rest, as they say, is history. as far as her career goes.


Kim Bent also presented Lois and Nadine with a plaque (in the shape of the state of Vermont) commemorating this Opening and David being voted "The People's Poet of Vermont.
He also announced the launch of a new program at LNT called "David's Tickets" - a fund to provide deeply-discounted or free tickets to folks who wouldn't otherwise get to see professional theater, and to clients of non-profits addressing social and economic justice.
Read More Here.
Here's a pictorial essay (all photos courtesy of Mike Furey):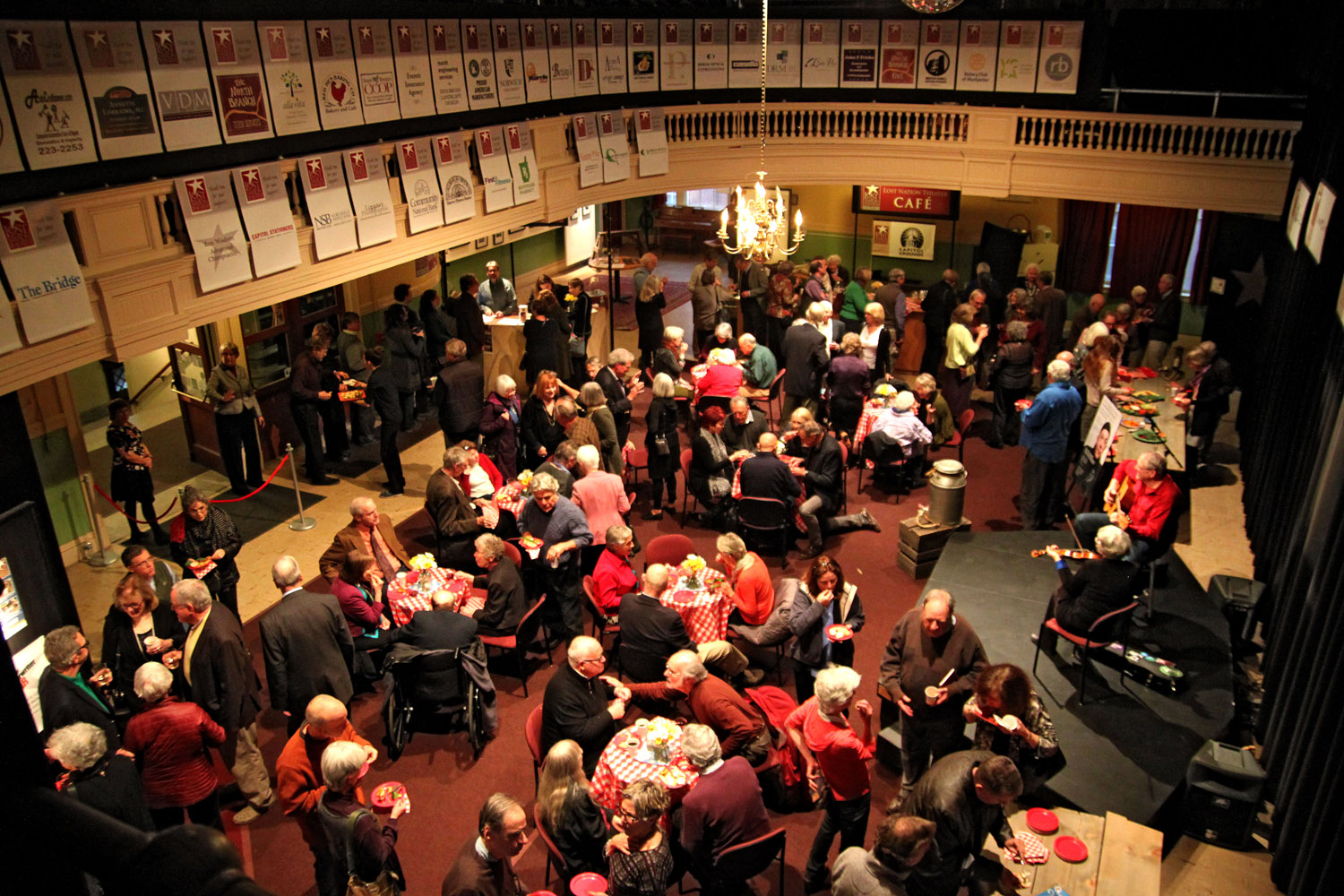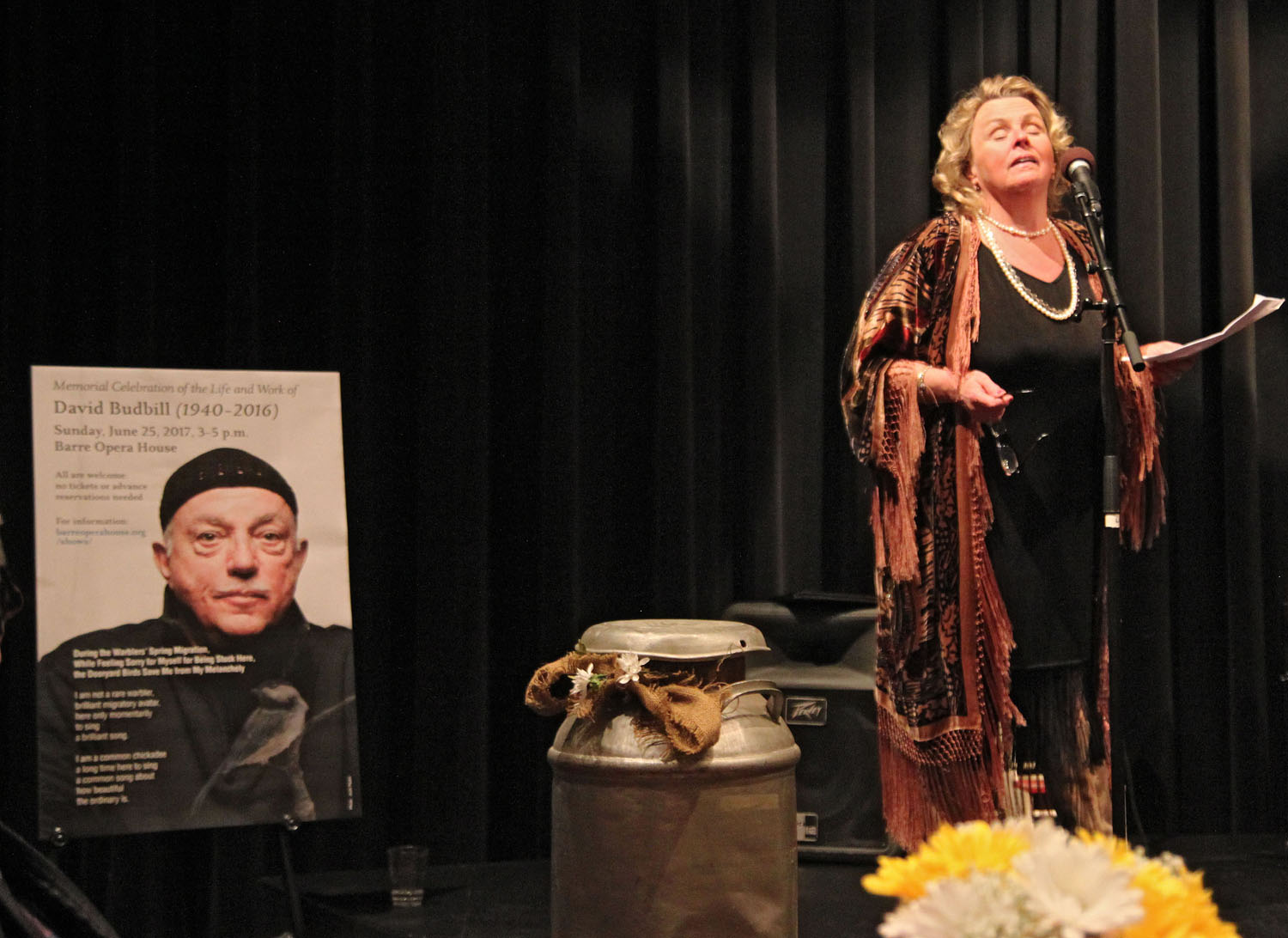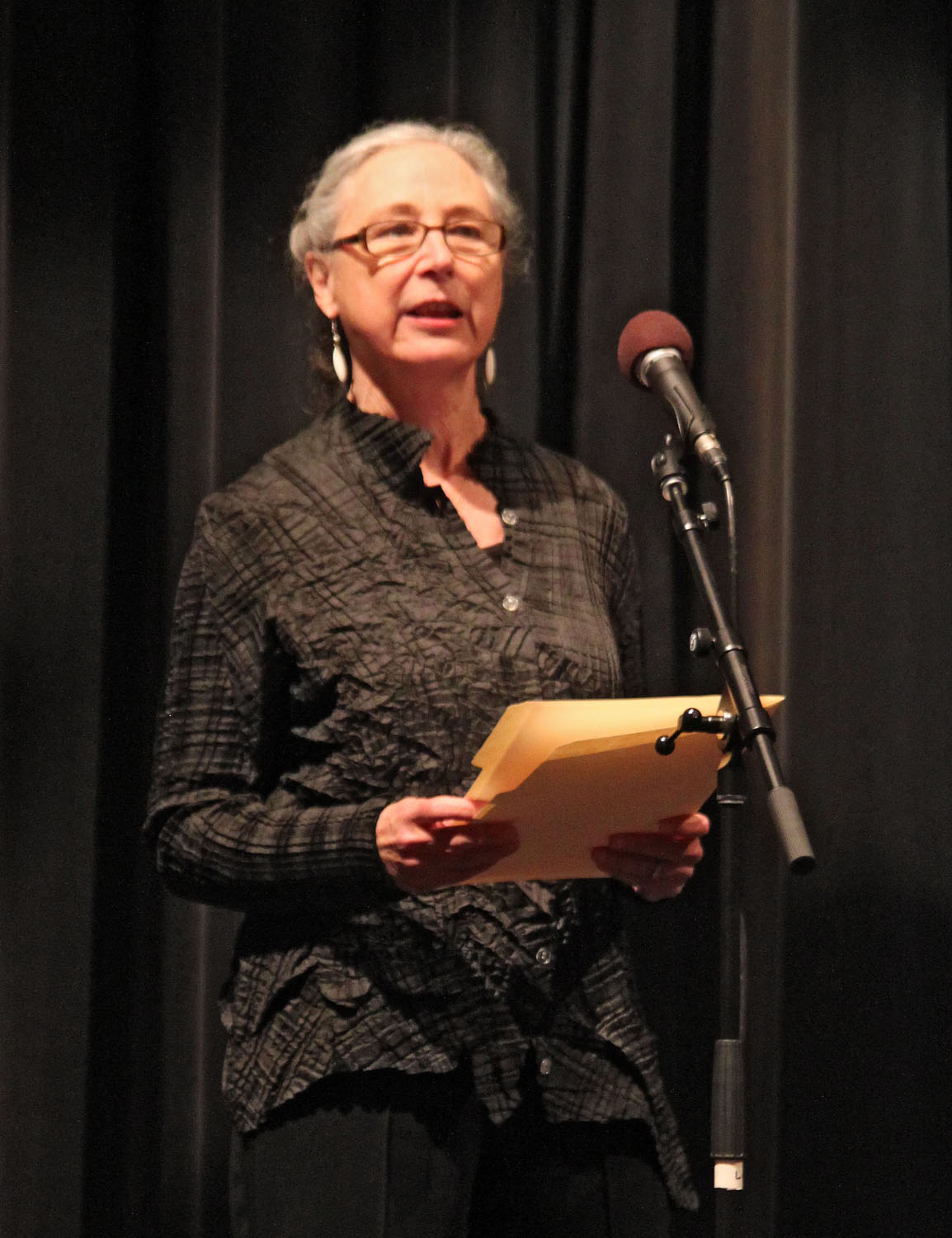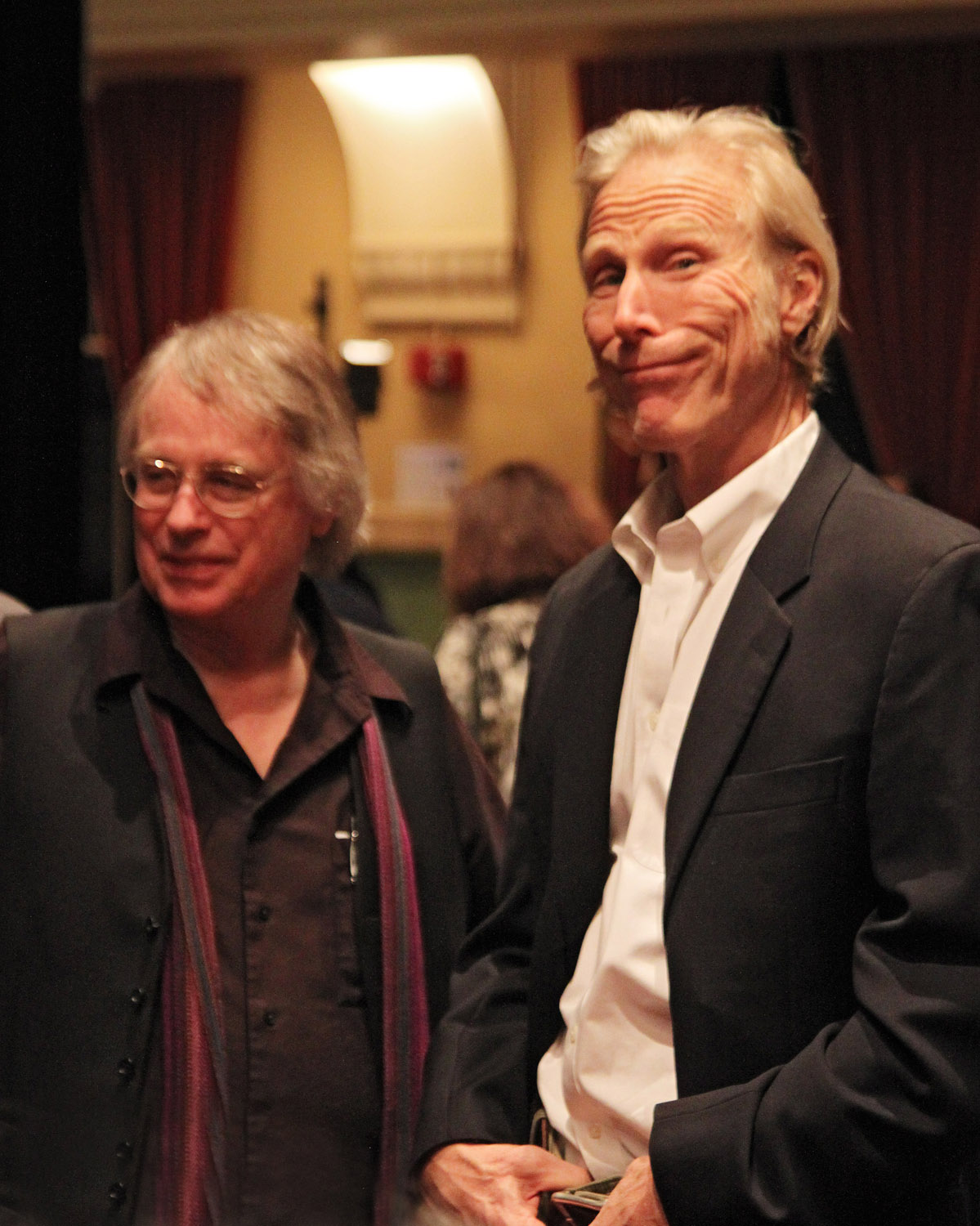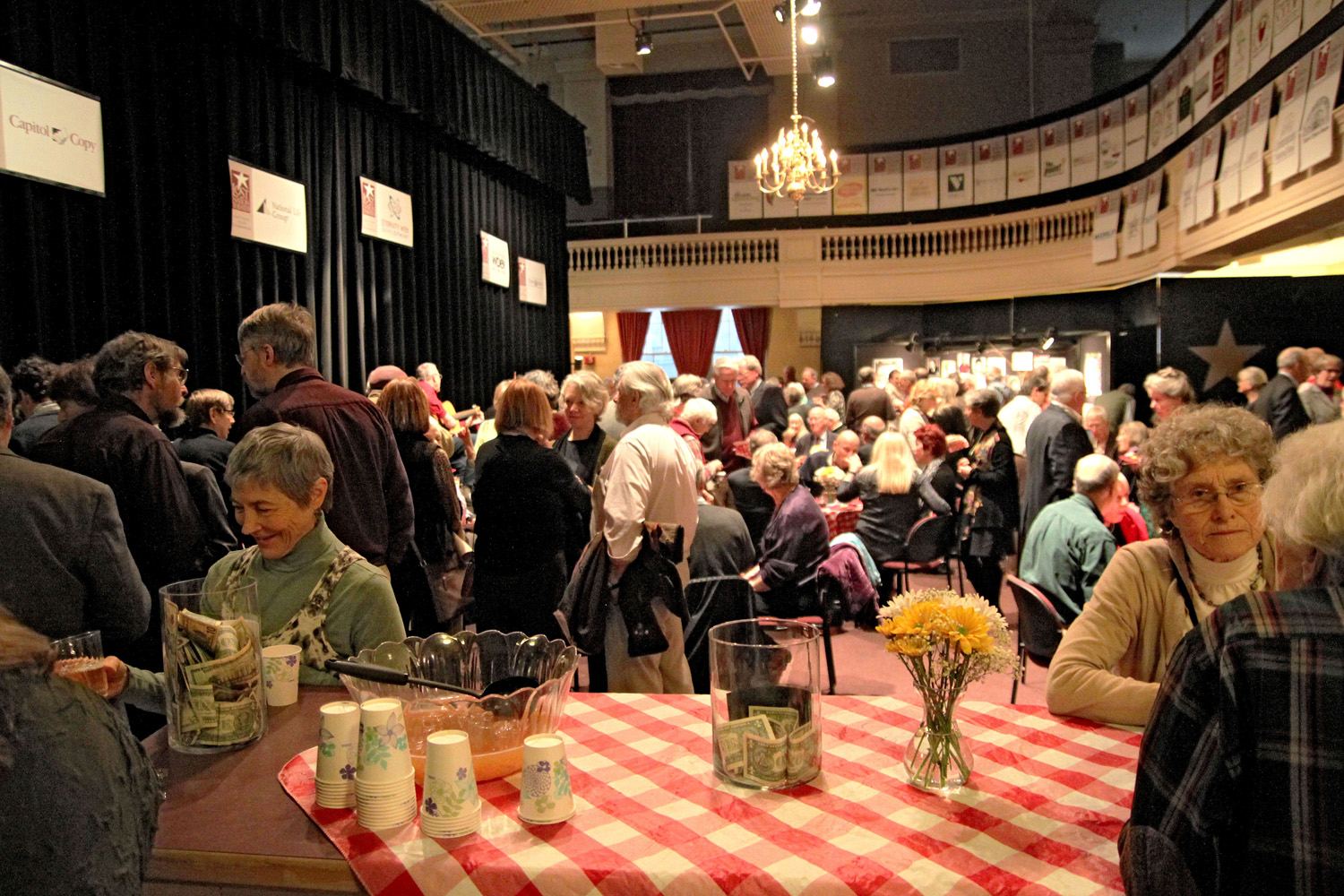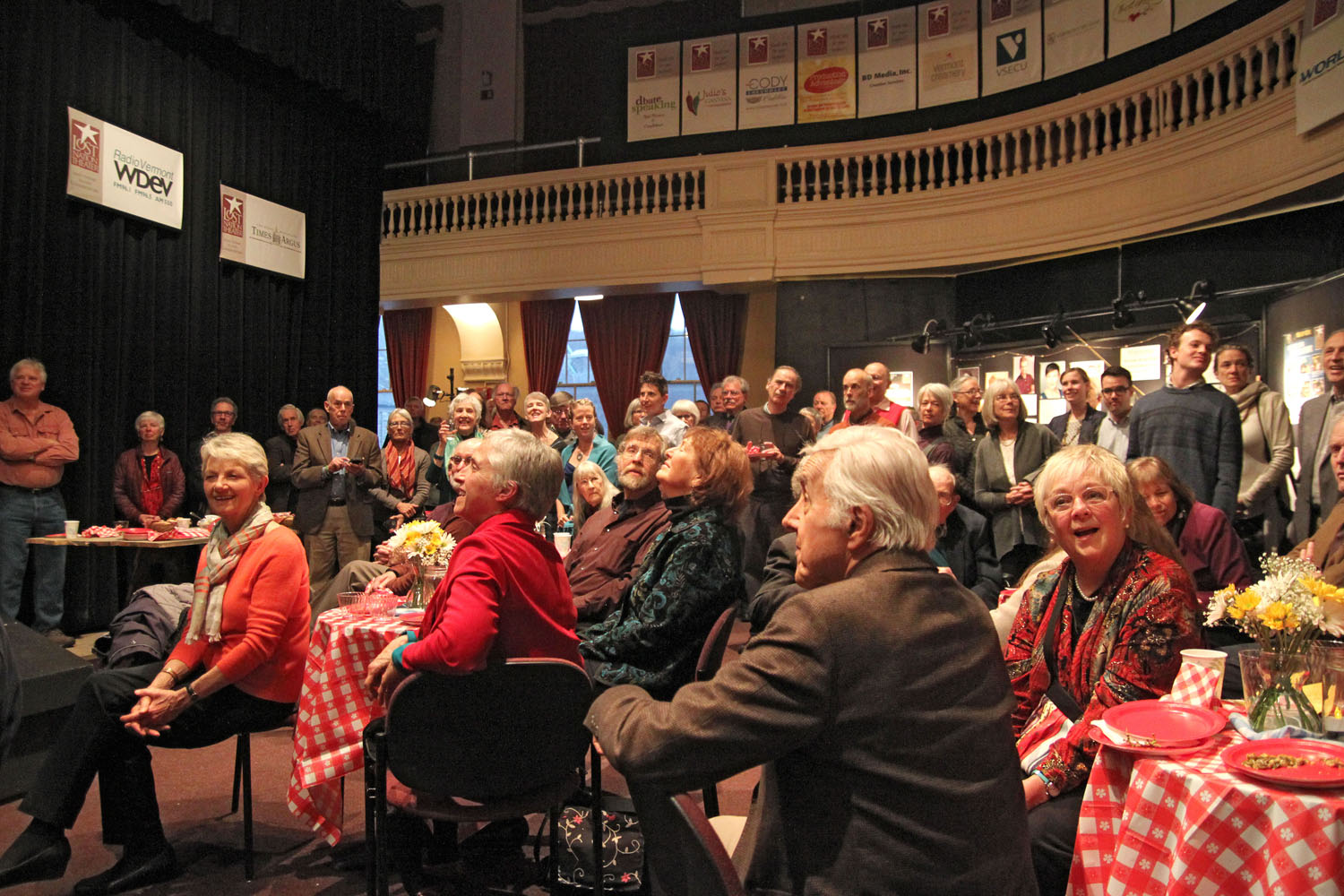 The Gala was completely sold-out, and attendees not only enjoyed the speakers, Tammy Fletchers singing, a presentation of a plaque commemorating David being named "The People's Poet of Vermont" (created from 'leftover' Judevine set pieces) to Lois & Nadine -but the deliciousness of Bon Temp Gourmet, the music of Susan Reid and Leeds Brewer' and desserts. Perhaps the biggest response was from the announcement of a new program at LNT, "David's Tickets" - a fund the company is launching to help pay for free tickets for those folks who wouldn't normally be able to attend the theater ; clients of social & economic justice non-profits and school kids. More info to come. Please email us if you are interested in participating.