It's A Wonderful LIfe- on stage for 10th and final time!
December 04, 2017
Back for its 10th Annual and Final Performance! Lost Nation Theater presents IT'S A WONDERFUL LIFE – A Live Radio Play by Joe Landry,
7pm Wednesday and Thursday, December 6 and 7, 2017. ­­­­
­­­­
"One man's life touches so many others"
Montpelier City Hall Arts Center is again transformed into a 1940's broadcast studio as five versatile actors and a busy sound effects wizard bring Frank Capra's classic to life in front of a live studio audience (that's you!).
See the small ensemble create hundreds of characters, and the sound of everything from crickets to cars, to door slams to sirens in front of your very eyes. It's great for the whole family!
You've got just 2 chances to see this magical show for the final time: 7pm, Wednesday & Thursday December 6 & 7, 2017.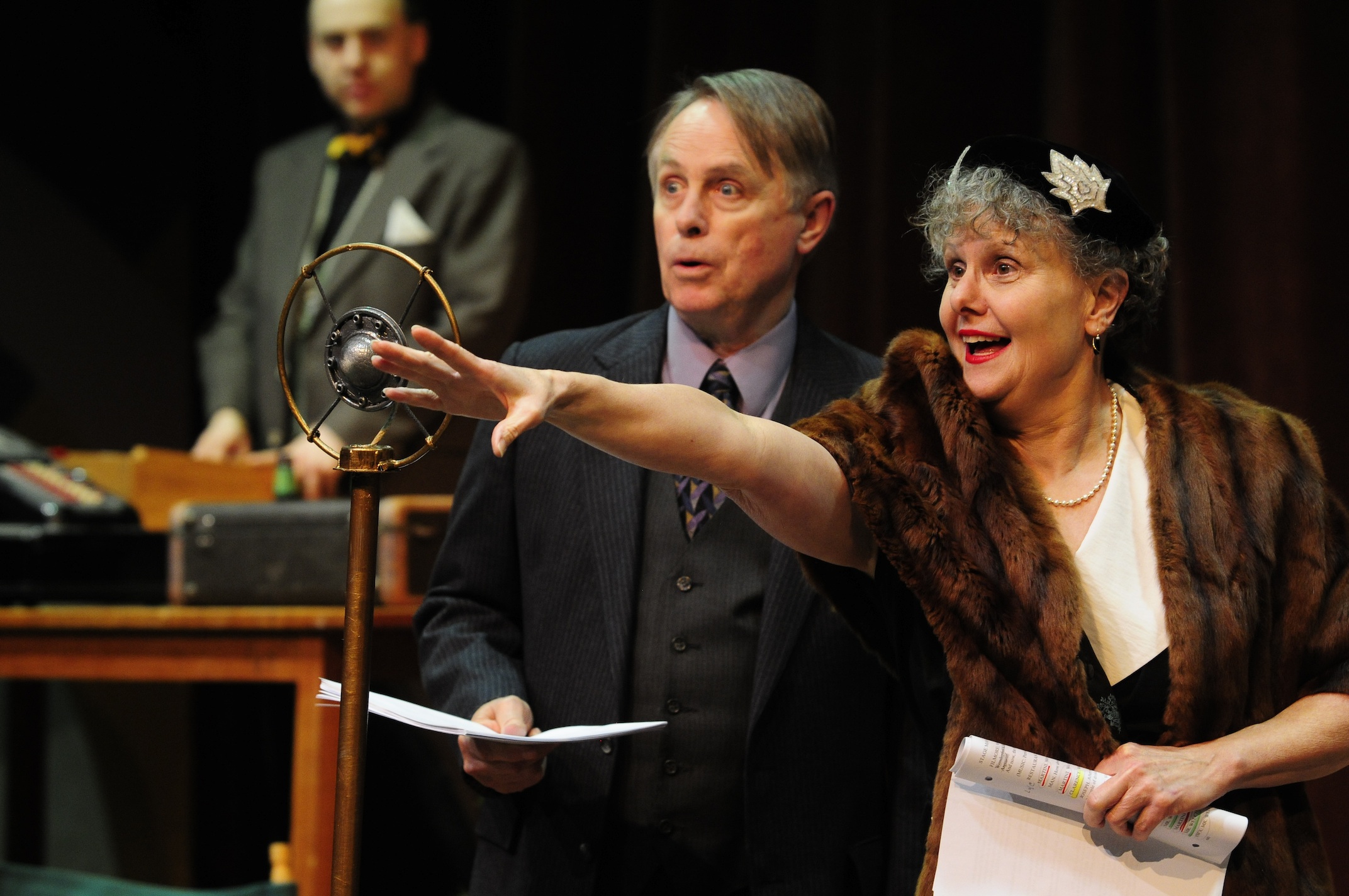 Jim Lowe, Times Argus theater critic in his latest review raved:
"Lost Nation Theater reprised its radio-style version of "It's a Wonderful Life" for the umpteenth time, but it never seems to grow old. In fact, Thursday's performance, it seemed incredibly fresh. The production was well cast and most entertaining. The ensemble was tight-knit. It's corn- but delicious corn. Lost Nation's "It's a Wonderful Life" reminds us of how we want our lives to be."
A tradition for LNT and many community members, Lost Nation Theater offers It's a Wonderful Life as one way of giving back to the community: youth 11 & under are free per accompanying paying adult, and tickets are just $10 (in advance).
Most famous as Frank Capra's 1946 film starring Jimmy Stewart, It's a Wonderful Life is based on the short story "The Greatest Gift", written by Philip Van Doren Stern. Stern was inspired by a dream to write the story. Let it inspire you, too!
Lost Nation Theater presents its holiday tradition — complete with live sound effects, on-air signals, and applause signs — Wed and Thu, Dec 6 and 7, at the period-perfect and wheel-chair accessible Montpelier City Hall Arts Center.
Now in its 10th year, the show has enjoyed virtually the same cast each season. And after all these years, this is the final time Lost Nation Theater will be mounting this beautiful show. The whole cast & crew is back for this last go 'round in 2017!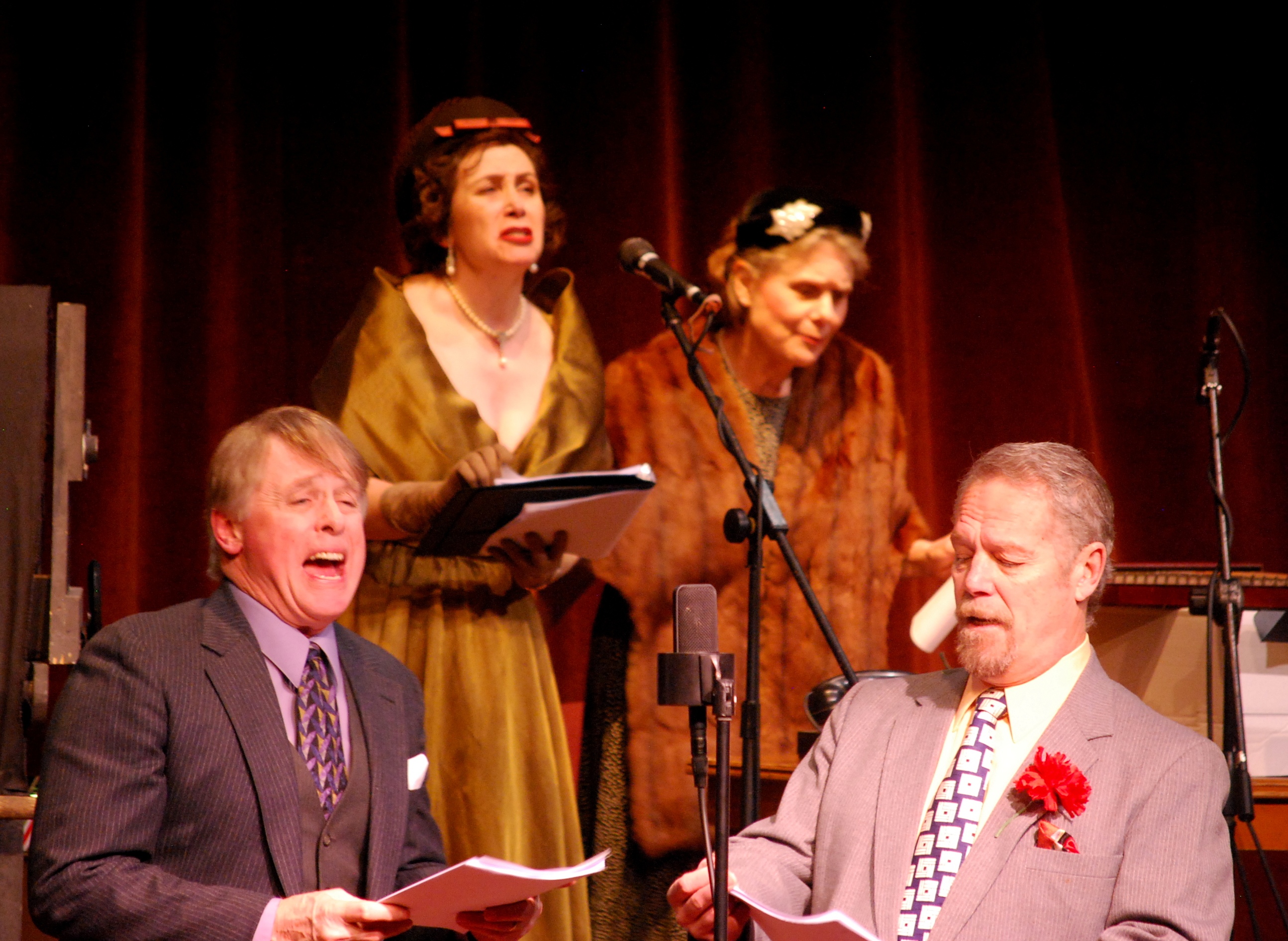 LNT's founder Kim Allen Bent leads the cast as screen star "Jake Laurents" who plays George. Cher Laston is leading lady "Sally Applewhite", who plays Mary. Mark Roberts regales as radio host "Freddie Filmore" - handling such roles as Mr. Potter, 6-year-old Peter Bailey, & Ernie the cab driver. Michael Manion is the man of many voices playing "Harry Jazzbo Heywood" tackling Clarence the Angel, Uncle Billy, Harry Bailey, and a dozen other characters, while Maura O'Brien is back as bombshell "Lana Sherwood" playing women, little kids, and Old Man Collins, too. Kim Ward returns to her role as the stage manager and over-worked sound effects artist creating one-hundred effects before your very eyes – and ears!
LNT's Producing Artistic Director Kathleen Keenan is again at the helm, with lighting by Thomas Gunn, costumes by Cora Fauser and stage management by Laura Gist. Making sure the live audience hears it all - and giving it that radio feel is mega-soundman Bennett Shapiro of MadTech Sound.
Director Keenan says
"It's bittersweet to be doing the show for the final time, because we all love it so, love doing it together, and the message. But 10 years is a long time, and it's time to find our next tradition – fitting with our ages! And you know that all of us will be pulling out all the stops to make it extra special. So make sure you see it!"
Set in the fictional town of Bedford Falls shortly after World War II, Wonderful Life features unlikely hero, George Bailey – a man whose imminent suicide on Christmas Eve brings him guardian angel Clarence Oddbody. Uproarious one moment, deeply touching the next, It's A Wonderful Life is a perfect pick-me up; a reminder of what's possible when we work together and look out for one another.
Let the magic of a staged "radio show" spark your imagination and rekindle your faith in humanity.
Tickets are available on-line Here , by phone – call 802-229-0492, or in person at the Montpelier City Clerks Office (on the first floor of City Hall).
Our Gift to You! All tickets: just $10 (advance); $15 (day of show). Each child (11 & under) per accompanying paying adult is Free! (Infants & Toddlers are not admitted to the theater.)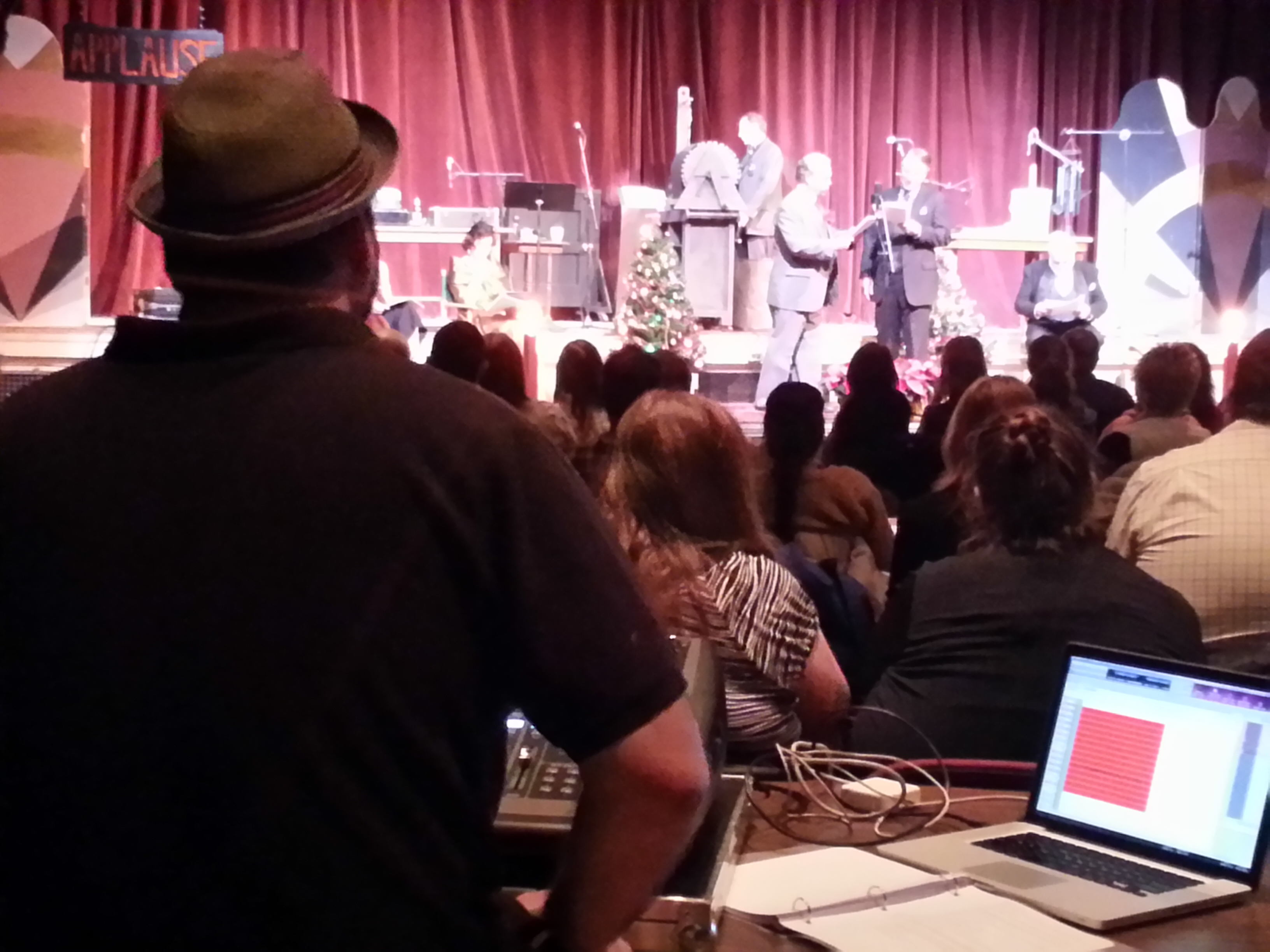 City Hall Arts Center (39 Main Street Montpelier) is wheel chair accessible. An assisted listening system is available and service animals are always welcome. Lost Nation Theater was named One of the Best regional theaters in America by the New York Drama League. Sponsored by Capitol Copy, City of Montpelier, National Life Group, Eternity, WDEV, The Times Argus, The Point-FM, Vermont Arts Council, and The World.