April 12, 2018
If you want to change the way the world sees you -
First Change the Way the World Sees
For show details and tickets click here
Lost Nation Theater Begins its 30th Season at Montpelier City Hall Arts Center with Lauren Gunderson's masterful and magical SILENT SKY.
At a time when we're again beginning to pay attention to silenced voices, Lost Nation Theater is thrilled to start its 30th Season as Montpelier's Resident professional theater with SILENT SKY –celebrating lesser-known astronomer Henrietta Leavitt and her peers, whose discoveries (so long uncredited) revolutionized our understanding of the universe.
Silent Sky by Lauren Gunderson runs Thursdays thru Sundays, April 19 thru May 6, at City Hall Arts Center, Montpelier.
To change the way the world sees you, first change the way the world sees!
Boundary-shattering Astronomer Henrietta Leavitt does just that. Her discovery upended the way the universe was seen for all time. Lauren Gunderson's play SILENT SKY tells Henrietta's story in a stunningly spectacular way. Live and breathe in Henrietta's shoes as she fights for her rights, her work and her very self at the turn of the 20th century.
What would you do to make your dreams come true? What do you yearn for?
What might your legacy be?
Bringing these real-life women scientists and suffragettes to life are LNT audience favorites.
Courtney Wood plays Henrietta Leavitt. Her LNT projects include Syringa Tree, and Sylvia in Sylvia. Courtney's inspired by Leavitt, about whom she admits she previously knew nothing.
"The words of Gunderson's sparkling script just "spill off the tongue. I'm so excited!"
Actor Eve Passeltiner, most recently seen in LNT's Sense & Sensibility, takes on perhaps the most famous of the women in the show – Annie Jump Cannon.
Passeltiner is thrilled to play a woman of such intelligence & adventure. Emme Erdossy (LNT member since 1990 when she played Amanda in Glass Menagerie) is Williamina Fleming a former housekeeper turned mathematician who first categorized the stars. Emme's enjoying some of the funniest lines in the show.
Providing "the forces of the outside world: are actors G. Richard Ames and Lindsey Newton, who play the two fictional characters in the show: supervisor (and love interest) Peter Shaw and Henrietta's more traditional sister Margaret, repsectively.
Gregg Brevoort returns to Lost Nation Theater from California to direct. "
I love how intensely human, passionate and like-able these characters are - even when immersed in stuff as seemingly mundane as data-recording. There is so much warmth and humor. Each is attempting to make order out of chaos... to make sense of things that are much larger than they are. This drive - or passion, as Henrietta calls it, pits them against all kinds of challenges: career vs family obligations, vs romance, vs faith vs their own sense of self. – Which of course, is so richly dramatic." Brevoort promises LNT' will "bring the Theater Magic!"
Set designer John Paul Devlin says,
"I'm looking forward to exploring the life of another female scientist who has been disregarded by the mainstream for too long.
A physicist friend of mine calls her contributions the most important of the 20th century. That's saying a Lot!"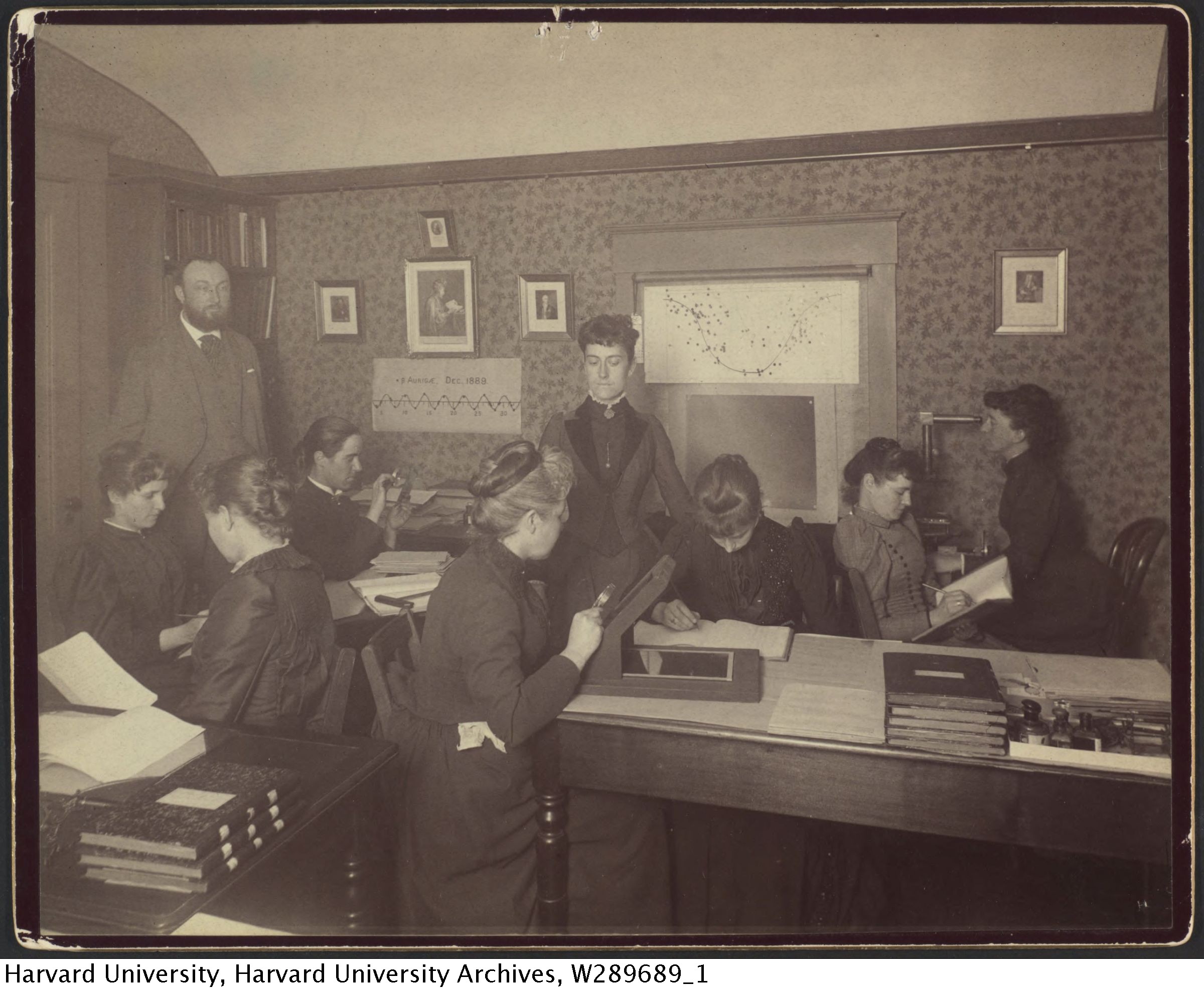 If the story sounds familiar to the recent movie "Hidden Figures," it's because it is. The story of women and other minorities not getting credit for the work they do, of their work being appropriated, and having to fight for "even a corner of a chance" is a long familiar one. Also joining Lost Nation Theater's production are lighting designer David Schraffenberger, costume designer Charis Churchill, music designer Tim Tavcar, properties designer Sarah Menard and stage manager Ashley Zoglman.
The Story:
Astronomer Henrietta Leavitt trades the comforts of her rural home for a job at the Harvard Observatory in Massachusetts. Her ambition leaves both her family and her new colleagues (women known simply as "computers") perplexed. But with a single discovery, their views of themselves, each other, and the universe itself will be upended for all time. An incredible story of bold love, boundless determination, and the vast grandeur of the cosmos—an unparalleled treat for the heart, mind, and senses.
When Henrietta Leavitt begins work at the Harvard Observatory in the early 1900s, she isn't allowed to touch a telescope or express an original idea. Instead, she joins a group of women "computers," charting the stars for a renowned astronomer who calculates projects in "girl hours" and has no time for the women's probing theories. As Henrietta, in her free time, attempts to measure the light and distance of stars, she must also take measure of her life on Earth, trying to balance her dedication to science with family obligations and the possibility of love.
The true story of 19th-century astronomer Henrietta Leavitt explores a woman's place in society during a time of immense scientific discoveries, when women's ideas were dismissed until men claimed credit for them. Social progress, like scientific progress, can be hard to see when one is trapped among earthly complications; Henrietta Leavitt and her female peers believe in both, and their dedication changed the way we understand both the heavens and Earth.
"Luminously beautiful … an epic told on an intimate scale. Bottom line: Heavenly." —Atlanta Journal
"Sheer Magic" - San Francisco Chronicle.
Lost Nation Theater: winner "Best in New England"- Yankee Magazine, and named One of the Best Regional Theaters in America by NYC Drama League is Sponsored by Capitol Copy, City of Montpelier, Eternity, National Life Group, The Point-FM, The Times Argus, Great Eastern Radio, WDEV and The World, with media support from Seven Days.
See it. Show Duration: Thursdays­–Sundays, April 19 - May 06. Curtain is 7:30pm Thu-Sat; 2pm Sun.
Show Pricing: $10 - $30 Students & seniors (age 65): $5 Off. Youth (11 and under) always $10.
(6 & under admitted at discretion of theater, infants and toddlers not admitted.) GET TICKETS HERE
Lost Nation Theater is wheelchair accessible, offers an assisted listening system, and large print programs.