Fun times at the Poe Spooktacular 2016
October 31, 2016
Lost Nation Theater's 19th Annual POE SPOOKTACULAR Halloween was Quite the Scene!
A great success, we must confess!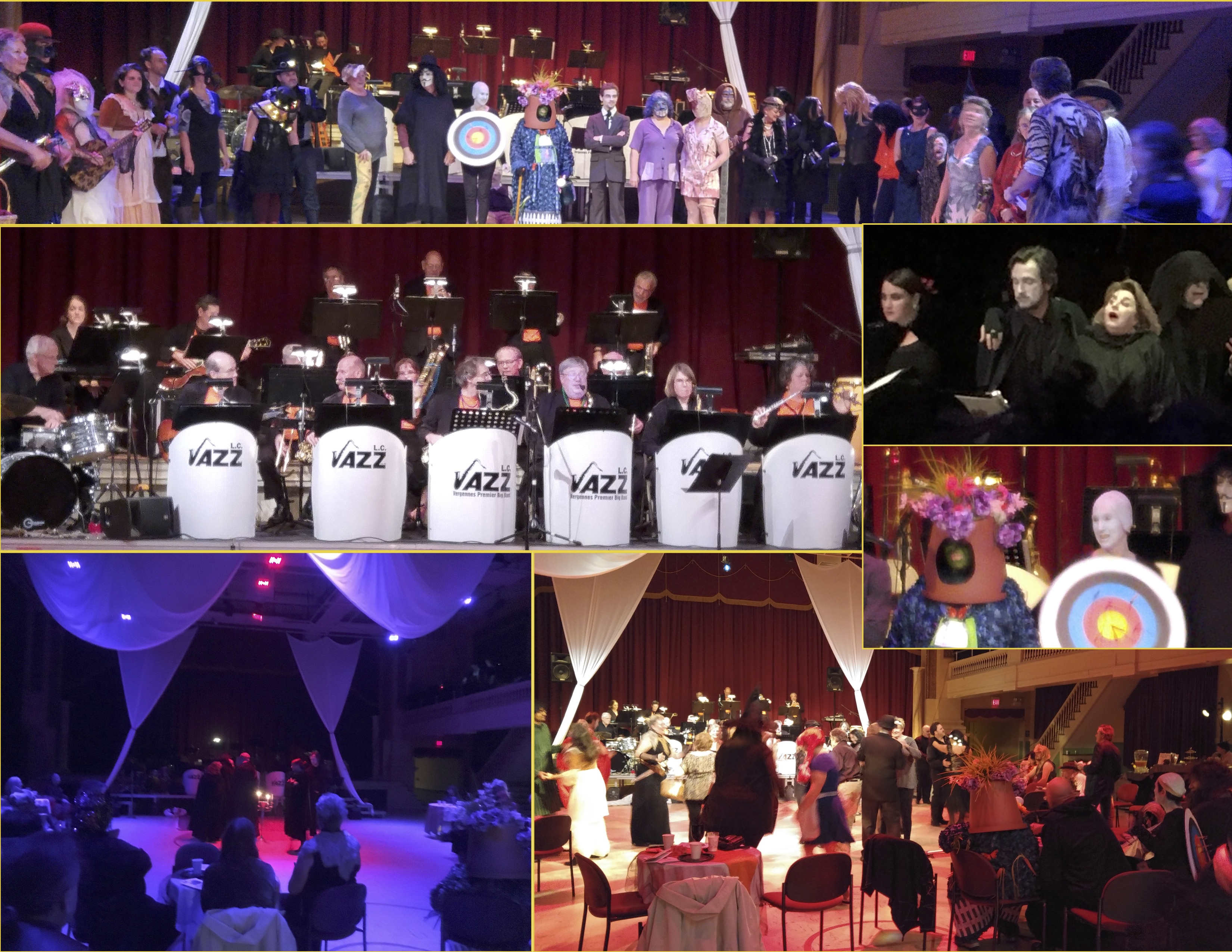 With a great big thanks to our volunteers, performers, staff, bakers, MC, sponsors, and LC Jazz Band - along with our "all-in" spirited audience - close to 90% of whom came in Costume, The Poe Spooktacular Was Spectacular Fun!
LNT's staff Laura Gist, Thomas Gunn and Melissa Troxler outdid themselves decorating and getting the Hall transformed into a gothic chamber for spookiness. Thomas' lighting design and Laura & Melissa's interactive haunting happenings added great delight as well as eerie atmosphere.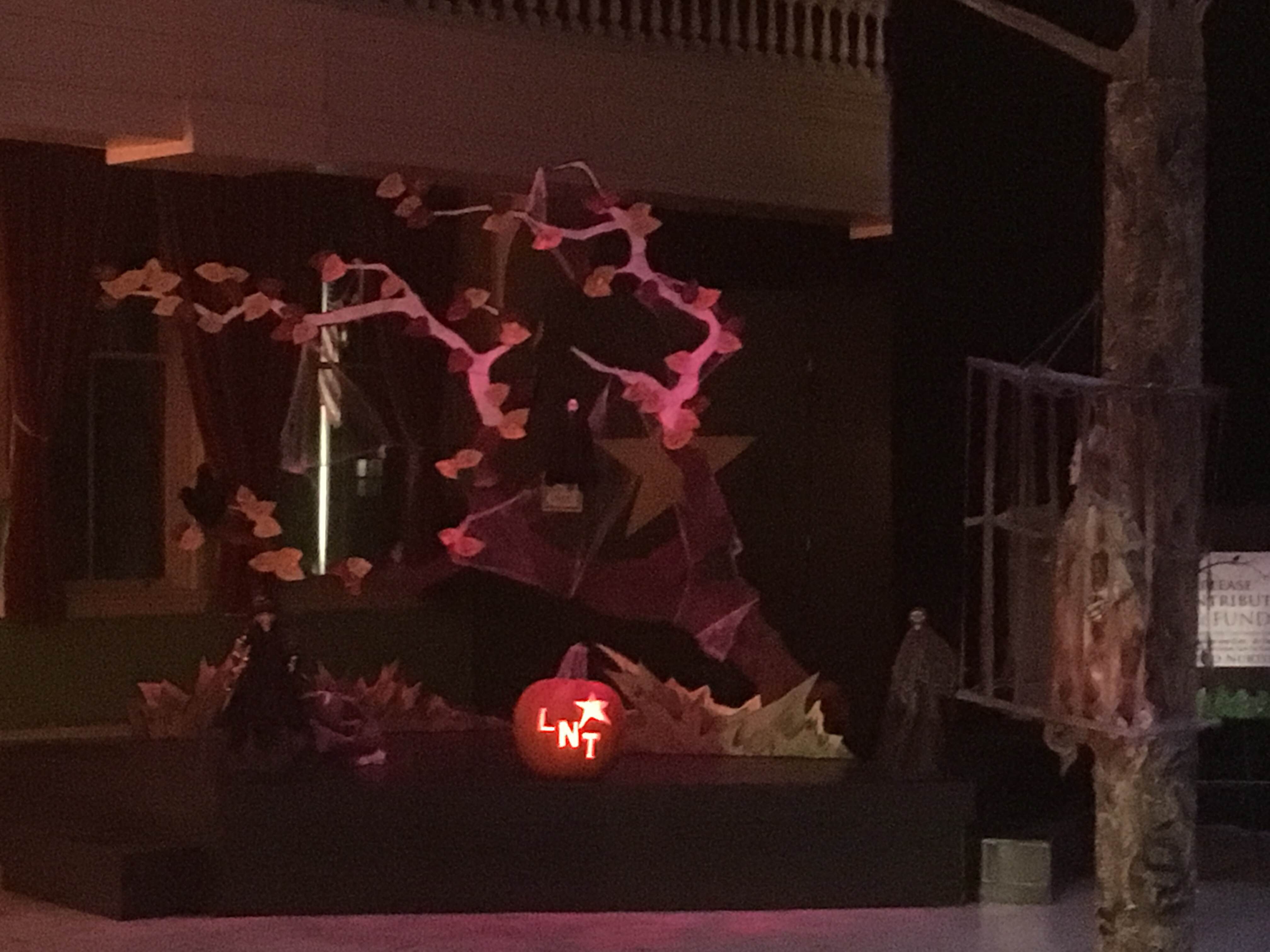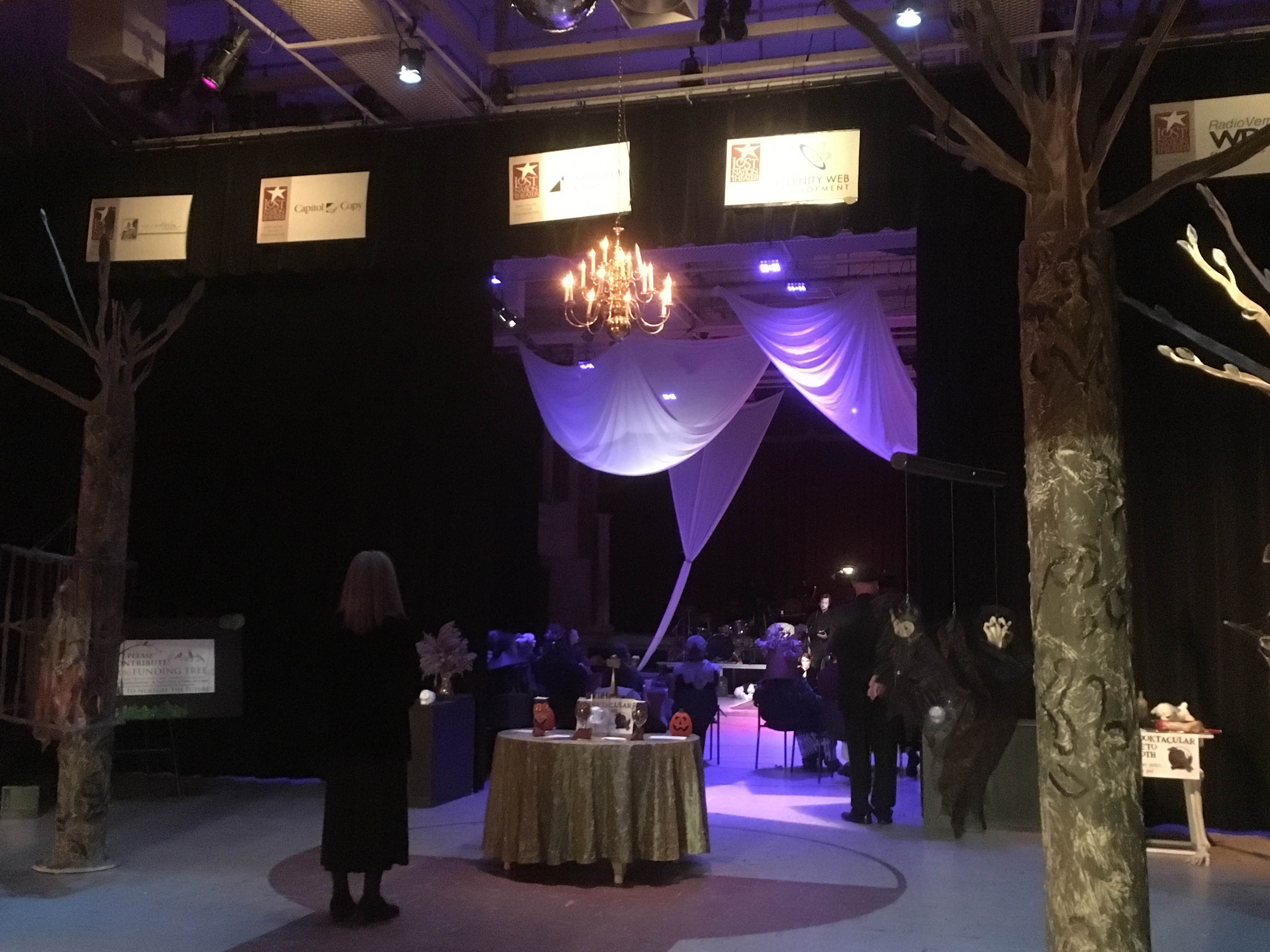 The performance program, created by artistic directors Kathleen Keenan and Kim Allen Bent in conjunction with choreographer Taryn Noelle, was a perfect blend of tradition and new - and the POE readings and psychedelic 60's songs (White Rabbit and People Are Strange) were poe'fectly performed by our ensemble of Mark Roberts, Kathleen, Kim, Taryn, and Rick Ames. - And speaking of Rick - or G (stands for Gorey) Richard Ames, the man once again outdid himself as host for the evening.
Of course no recent Poe Spooktacular would be complete without LC Jazz - and this 21-Piece Big Band came through again with a raucous, swinging dance party!
(plus big shout outs to Capitol Copy, Capitol Grounds Cafe & Roastery. The Point - WNCS FM, The WORLD, The Times Argus and WDEV for all their help and support.)
costume contest winners
1st Place - Ms M Fowler (9 yrs old) - "Being Dead"
2nd Place - Ms Edie Zfass - "mary mary quite contrary, how did your garden grow"
3rd Place - Trubel & Ben - "the carpenters"
SEE YOU NEXT YEAR FOR THE 20th ANNIVERSARY POE SPOOKTACULAR
Volunteers & Volunteer Bakers
Hedi Ballantyne, Dona Bate, Kim Bent, Ellen Brisler, Ann Burcroft, Laura Gist & Melissa Troller, Samantha Gunn, Linda Henzel, Amanda Menard, Sarah Menard, Mitch Osiecki, Susan Reid, Carolyn Silsby, Rose Wheeler