Fisher on Sense & Sensibility at Lost Nation Theater: it's Magic!
October 12, 2017
all photos on this page of LNT's Sense & Sensibility
are courtesy of Robert Eddy, First Light Studios. (c) 2017
Find out more on the show here
BUY TICKETS HERE
A Review from Bob Fisher: SENSE & SENSIBILITY: Lost Nation Theater Finds Itself Again
Masters of Illusion are often called magicians. But what do we call those who make invisible gems appear from nowhere out of nothing, who create life on the stage?

Lost Nation Theater continues to provide world class theater to Central Vermont audiences. Jane Austen's Sense & Sensibility continues through October 22nd at the Montpelier City Hall and regular LNT attenders may be in for a few surprises.

Director, Kathleen Keenan has created an energetic, comic ensemble piece that includes some very tender and personal moments. She did a masterful job of casting and directing this very talented group of performers.
Keenan says that the script as written by Kate Hamill lends itself to very physical theater, in the spirit of legendary directors Jerzy Grotowski and Andre Gregory, demanding great energy, creativity and versatility from a "circus-like ensemble" of actors. "It is a celebration of what we can do on a stage with only a table and a chair. It is a melding of the elegant with Quick Change Comedy and of Regency with Vaudeville."

The transformation of Lost Nation's space itself into a theater-in-the-round works beautifully. The use of space, furniture, props, movement and voice is inspired. A dinner scene with eight diners takes on cinematic and comic aspects without losing its dramatic effect. Actors provide sound effects and scene changes, sometimes becoming furniture, animals and the landscape itself.

Annie Evans and Katelyn Manfre play sisters Elinor and Marianne respectively. Emblematic of the title, Elinor is the more "sensible" of the two, but both suffer greatly in their near life and death struggles to find husbands. Evans plays the calm-at-the-center-of-the- storm character with admirable reserve while Manfre captures Marianne's fiery, romantic spirit well.
The rest of the ensemble, when not portraying sets, props, dogs and horses, play multiple characters each. A rich effervescent Lord becomes a servant with gravitas. A dignified, vulnerable mother becomes a hyper ragamuffin. Laura Michelle Erle stands out, both as the evil, selfish Fanny Dashwood and as the equally despicable Lucy Steele. Suffice it to say, when the two characters meet, sparks fly.
Whatever character he plays, Leon Axt dominates every scene he is in. But Eve Pesseltiner, Sebastian Ryder, Sam Balzac, Michael Dewer and Brett Lawler more than hold their own.
Ultimately, the stars of the show are the director and the ensemble itself. This is a very ambitious and demanding project and Keenan and the cast pull magic out of a hat.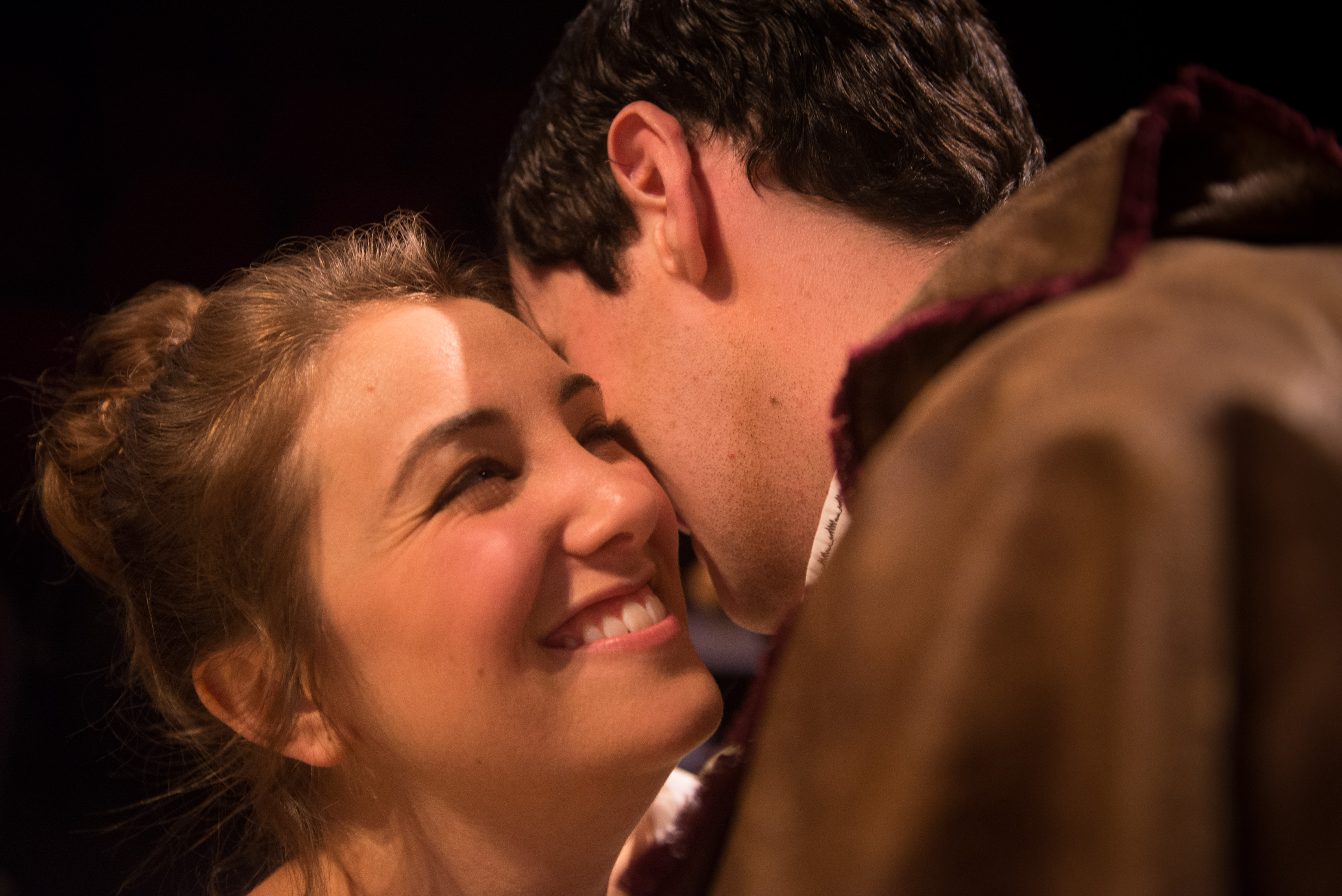 An additional thought: Bonnie Rait's "Let's Give 'Em Something to Talk About" is the perfect modern theme song for the show! (Give it a listen and enjoy! - https://www.youtube.com/watch?v=mJ58TVYNFro )
A freelance writer and journalist, Bob Fisher is currently at work writing a TV pilot about the Transcendentalists.
He is also a realtor with Central Vermont Real Estate.